With scenic hiking trails, Indian reservations and Old West towns, Wind River, Wyoming offers plenty of things to do for outdoor lovers and history buffs alike
The Itinerary at a Glance
Find room to roam in Wyoming's Wind River Country. Located in western Wyoming, just beyond Yellowstone National Park and the Grand Teton Mountains, Wind River Country is where the landscape and authentic outdoor lifestyle provide access to world-class playgrounds for fishing, rock climbing, snowmobiling, hiking and more. Wide open space meet up with charming small towns in Wind River Country.
Duration: 3 Days
Not-to-be-missed activities in Wyoming's Wind River:
The Wind River Heritage Center
1838 Mountain Man Rendezvous Site
Wind River Indian Reservation
Museum of the American West
Sinks Canyon State Park
DAY 1: Things to Do in Wind River Wyoming
Established in 1906, Riverton, also known as The Rendezvous City, lies at the junction of the Big and Little Wind Rivers. The city is located in a natural basin that has long been a gathering point, most notably for the 1830 and 1838 mountain man fur trade rendezvous. Begin your day by grabbing breakfast at Trailhead Restaurant, a family-friendly restaurant known for its chicken fried steak.
Head to The Wind River Heritage Center, which offers guided tours, film showings, living history re-enactments and a historical book library. Make your way one mile down the road to the Riverton Museum. The museum offers educational exhibits and programming, including a walking tour of nearby historical buildings.
Visit the 1838 Mountain Man Rendezvous site. Stretching 100 acres along the Wind River, the site has a walking path with stone markings and signs sharing tales about famed mountain men.
Have lunch at Roasted Bean & Cuisine. This popular restaurant offers handcrafted dishes using as much seasonal, local ingredients as possible.
Head to Riverton's Main Street, and take a self-guided tour of the Art Banner Project.
Work up an appetite hiking the Rails to Trails pathway. From the trailhead in Riverton to the outskirts of town following the old railroad right-of-way, the Rails to Trails pathway, also known as the Wyoming Heritage Trail, welcomes visitors at almost every cross street in town. 
Dinner tonight is at The Depot Restaurant, an iconic Wind River Wyoming Mexican restaurant serving specialty and traditional dishes. Following dinner depart for the 30-mile drive to Lander and check-in at your hotel.
DAY 2: Lander and Wind River Indian Reservation preview
Incorporated in 1890, Lander was named for Frederick W. Lander, the engineer responsible for the Lander Trail, a wagon road traveled by thousands of people heading West. Grab breakfast at The Middle Fork restaurant, which features a from-scratch menu of delicious, hearty dishes, perfect for fueling up for a day of adventure.
Visit the Museum of the American West, home to a Pioneer Village, which features 10 historic buildings depicting pioneer living from 1880 to 1930. Plus, experience Native American dancing featuring Eastern Shoshone and Northern Arapaho dancers from the Wind River Indian Reservation.
Next stop, the Fremont County Pioneer Museum. The museum collects, preserves, and interprets artifacts from prehistoric through the 1920s.
Hike the Falls Trail in Sinks Canyon State Park. This three-mile, easy to moderate hike, surrounds a series of waterfalls and cascades with the longest vertical fall about 60 feet high. (More outdoor adventures await in Wyoming's Rock Springs and Green River)
Reward yourself with lunch at The Rise Juice Bar & Eatery. This beloved local spot serves healthy and wholesome food with a heaping side of good vibes.
Enjoy a windshield tour and peek into the history of the Wind River Indian Reservation through the TravelStorys Wind River Indian Reservation Audio Tour. During this tour, you'll visit significant sites such as Sacajawea's Grave Site, while enjoying the beauty of the Reservation and hearing stories told by the Eastern Shoshone. Head back to Lander to visit Lander's Main Street for a stroll through town.
Treat yourself to dinner at Cowfish, a cozy gastropub featuring an innovative menu and a warm atmosphere. The restaurant's partner brewery, Lander Brewing Company, keeps the fun going with its award-winning beers.
DAY 3: Wind River Indian Reservation and Dubois
Before heading to the Wind River Indian Reservation and Dubois, grab a quick bite and warm drink at Lander's Lincoln Street Bakery, which features traditional breads, pastries and other tasty baked goods.
Enjoy a wild horse tour while learning about Native American culture at the Wind River Wild Horse Sanctuary, which is located on the Wind River Indian Reservation. The Sanctuary is home to over 250 wild mustangs and its educational interpretive visitor center includes curated panels and displays and a small gift shop.
Next, head to Dubois, a 75-mile drive, and grab lunch at Cowboy Cafe, a local favorite since 1993. Pronounced like "cowboys," Dubois is one of the last real Old West towns and is a charming hidden gem with the authentic feel of the frontier.
Visit the National Museum of Military Vehicles. Within the museum, find a collection of historically significant firearms, from the first sniper rifle used in combat to the fully authenticated musket that fired the first shot in the Revolutionary War Battle of Bunker Hill.
Stop at Town Park and the Scenic Overlook to capture many of the natural joys of Dubois. Extending on both sides of the river, the River Walk is a paved walkway lined by willow, juniper, and sagebrush.
Explore the National Bighorn Sheep Center, which educates visitors about bighorn sheep, wildlife and wildlands conservation. The Center features dioramas with full-scale taxidermy mounts that showcase the bighorn habitat, interactive exhibits about wildlife management, and special adaptations of wild sheep and wildlife films.
Stroll and shop along Ramshorn Street's art galleries and stores.
Have dinner at The Lone Buffalo Steakhouse, where you'll enjoy hand-cut steaks, fresh seafood, homemade pasta, burgers and decadent desserts. After dinner, experience Dubois' favorite tradition since 1948: square dancing at Rustic Pine Tavern.
Our Wyoming Itinerary Guide offers additional activity ideas for your next trip and you can Subscribe for FREE for more travel content.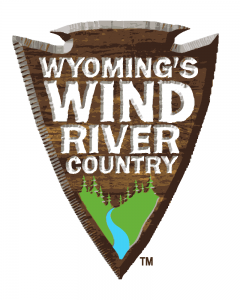 Wind River Visitors Council
Helen Wilson, Executive Director
(307) 332-5546
Request Information from Wind River Country
No Fields Found.