Southwest Wyoming's Rock Springs and Green River offer plenty for travelers to do, from sand dune skiing and biking mountain trails to viewing ancient carvings 
The Itinerary at a Glance
Discover the best of Southwest Wyoming with a three-day group itinerary to Rock Springs and Green River. Explore stunning landscapes, outdoor adventures and classic Western towns that welcome groups of all sizes. Reserve a bus tour of the Flaming Gorge All-American Road. Take sandboards down the Killpecker Sand Dunes and try authentic flavors from the heart of cowboy country. This is how we explore in Sweetwater County.
Duration: 3 Days
Not-to-be-missed Sweetwater County culinary treats:
A burger and handcrafted beer at Bitter Creek Brewing
Whiskey-sauced specialities at Santa Fe Trail Restaurant
A made-fresh-daily doughnut from Cowboy Donuts
DAY 1: First day things to do in Rock Springs Wyoming
Begin your adventure in the Flaming Gorge National Recreation Area. This is the quintessential Southwest Wyoming landscape: massive terrain, expansive vistas, and jagged skylines from centuries old rock formations. Drive the Flaming Gorge All-American Road yourself, or reserve a full-day bus tour, perfect for large groups. Lunch, and even an ice-cream break, are included. The tour stops at Firehole Canyon, Flaming Gorge Dam, Red Canyon Lodge, and more. Listen along as your local guide describes how this area has changed over the centuries and bring your camera to capture the epic scenery. The tour ends at the Explore Rock Springs & Green River Visitor Center in Rock Springs.
Refuel after your day of exploring and go through your photos over dinner and craft beer at Bitter Creek Brewing. Then tuck into your hotel and rest up for tomorrow.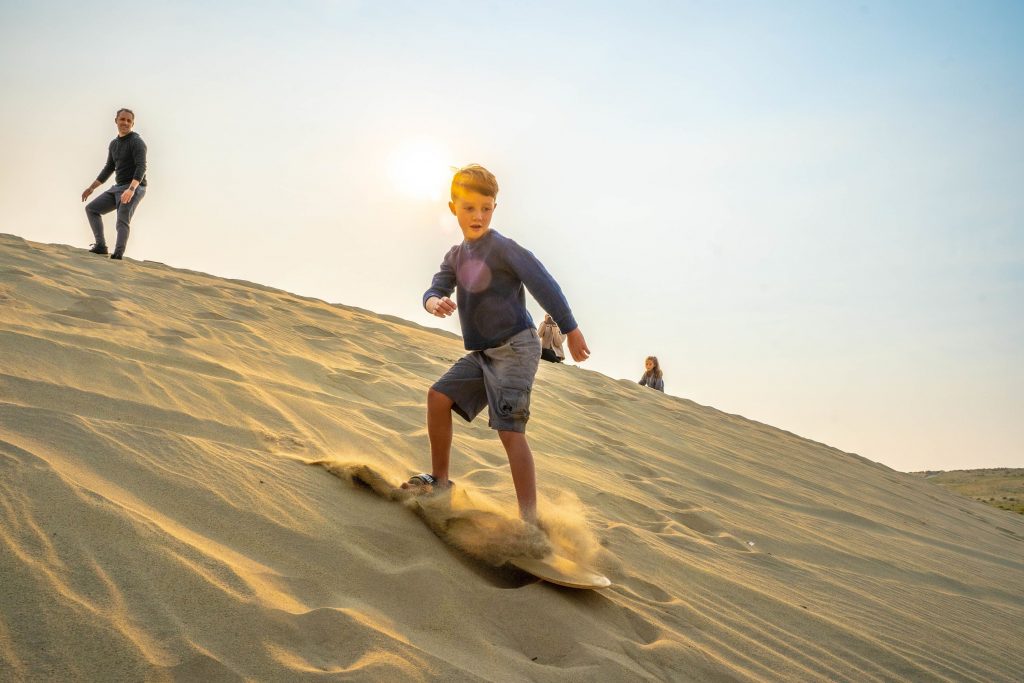 DAY 2: Discover Rock Springs Sandy Slopes 
Head just outside of Rock Springs for the second day of high desert adventure. Make sure your group is prepared for an off-the-grid experience as service is limited in this area. Start at the Killpecker Sand Dunes, a playground for all ages. These massive sandy slopes are called "singing sand dunes" and make a faint humming sound when you listen closely. This rare phenomenon is due to the polished sand shape. Rent sandboards for your group at the Explore Rock Springs & Green River Visitor Center in Rock Springs and slide down the dunes together. It's heart-racing, belly-laughing, and sandy fun.
From the dunes, venture to Boar's Tusk. This stone pillar is a beacon of the region and can't be missed. Boar's Tusk is the remnant of an ancient volcano over 2.5 million years old. Bring lunch to eat as you stand in the shadow of this giant, carved over centuries.
Just a short drive from Boar's Tusk is the White Mountain Petroglyphs. Learn the stories of Southwest Wyoming from the Plains and Great Basin tribes. The stone walls feature hundreds of hand carvings that show what life was like for these early people. Etched bison, elk hunts, and even human figures connect present day visitors to the historic people of the area. The petroglyphs are estimated to be between 200 to 1,000 years old. Once you've finished here, return back to town and enjoy a hearty meal at Santa Fe Trail Restaurant after a day on the road.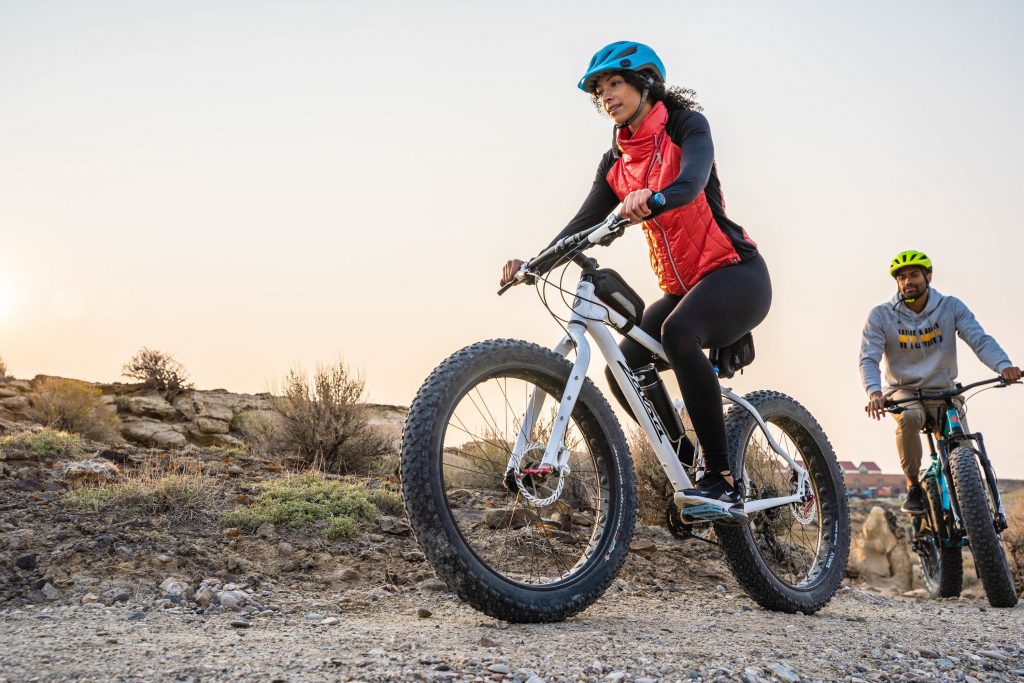 DAY 3: Rock Springs Shopping 
Start day three in town, with a leisurely breakfast and shopping excursion in Rock Springs. Try Eve's at the White Mountain Golf Course for beloved brunch fare (on Sundays) or grab a dozen from Cowboy Donuts, featured on Food Network for their iconic baked goods. Snag a gift from local shops like Sidekicks Wine & Book Bar, Mack & Co and Kneeland Fine Art.
Then strap into your helmet for mountain biking at Wilkin's Peak, just outside Green River. These are the best mountain bike trails in Wyoming and offer a trail for all skill-levels. Rent bikes for your group from Bike and Trike and do as the locals do: play outside. Recuperate with a walk around Expedition Island and some shopping at Red, White & Buffalo before your meal. End the day with a stop at a signature Sweetwater event. This is rodeo country, so grab your cowboy boots and head to the Sweetwater Events Complex in Rock Springs to watch roping and riding. Events happen all year long, so check our event calendar before you visit. Discover the best of Southwest Wyoming, where you can get off the grid with the people who matter most. Plan your group trip to Rock Springs and Green River and start exploring.
Looking for another equally diverse Wyoming area to explore? Gillette, Wyoming also offers plenty of things to do for groups of all sizes. For activity ideas for your next trip Subscribe for FREE to our newsletter.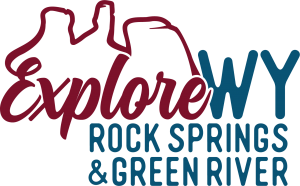 Explore Wyoming
Rock Springs & Green River
Jennisa Meredith
 (307) 382-2538
Request Information from Explore Wyoming