Sit back, relax and savor a locally crafted beverage at these Missouri breweries, wineries and distilleries that are perfect for groups
For an authentic taste of Missouri, take your group straight to the source. The state abounds with local Missouri breweries, wineries and craft distilleries big and small. Here are just a few places where you can see the process in action, learn the local history and best of all, sample the product.
1. Stone Hill Winery, Hermann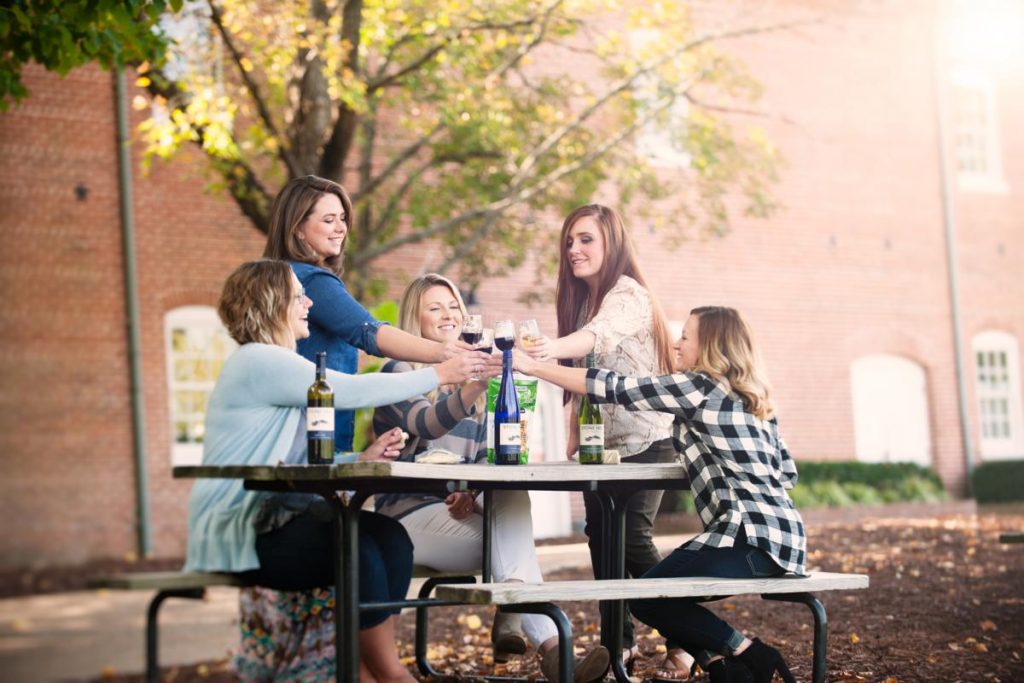 Located in a quaint winemaking town settled by German immigrants, Stone Hill Winery has been around since 1847. In fact, it's the oldest among Missouri wineries. A free, 30-minute tour includes experiencing the largest series of underground arched cellars in North America. For $5 per person, your group can enjoy sampling six wines in the tasting room. If staying for lunch in the winery's Vintage Restaurant, try wines paired with German specialties like schnitzel, sauerbraten, bratwurst, red cabbage, spaetzle and warm, house-made German potato salad. Housed in the property's former carriage house/horse barn, the restaurant has a private dining room that seats 50.
(stonehillwinery.com)
2. Boulevard Brewing Company, Kansas City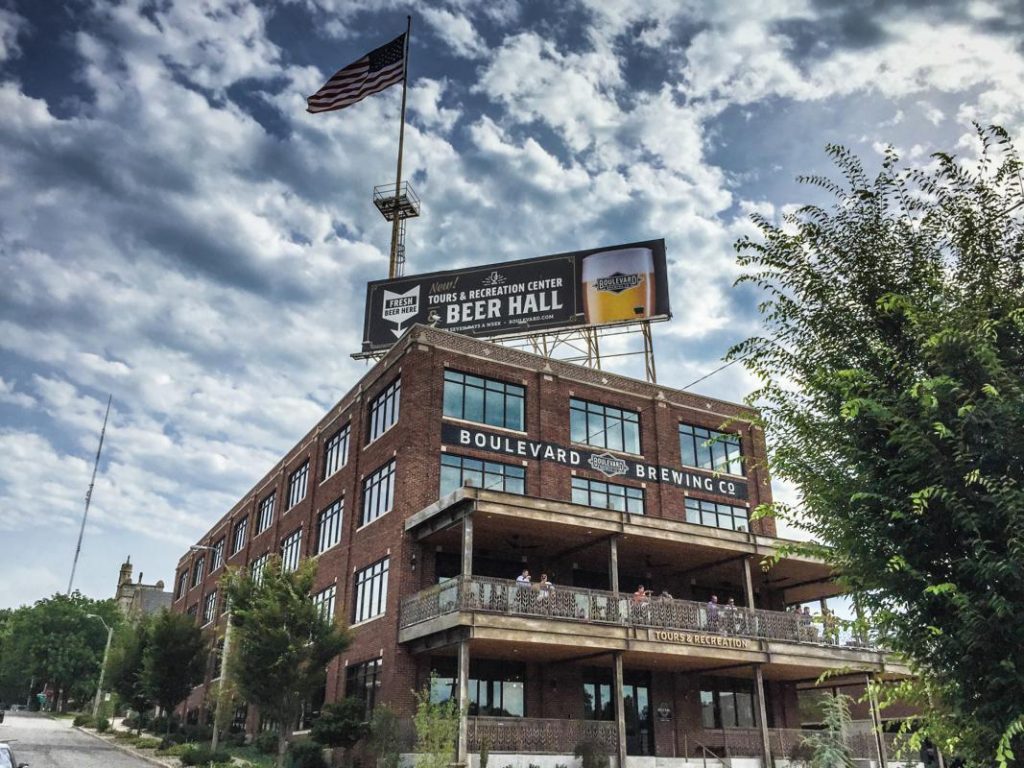 Head to another favorite among Missouri breweries and enjoy a glass of "Kansas City's Hometown Beer" in the Beer Hall at Boulevard Brewing Company, the Midwest's largest specialty brewer and 12th largest craft brewery in the U.S. Located on the second floor of the brewery's Tour and Recreation Center, the 10,000-square-foot space offers 24 beers on tap, food and an expansive deck with great city views. Groups of 10 to 25 can arrange a private brewery tour ($20 a person) that includes samples in the Tasting Room and one more beer in the Beer Hall afterwards. Boulevard's Unfiltered Wheat Beer is the best-selling craft beer in the Midwest. On the Beer Hall's limited menu are meat and cheese boards, pretzel bites with beer cheese sauce, and pretzel dogs, including a sausage made with Bully! Porter beer and served with Pale Ale mustard.
3. St. James Winery, St. James
One of the largest wine producers in Missouri, St. James Winery is located in the Ozark Highlands with convenient access to I-44. In 2016 it opened the Gardens, a beautifully landscaped outdoor space between the winery and next-door-neighbor Public House Brewing Company. While enjoying a glass of wine or pint of beer at one of the umbrella-shaded tables, play around on the bocce courts or life-size chess board. The Gardens features a huge fire pit and has live music on occasion. In spring and summer from Thursday to Sunday, the garden kitchen serves wood-fired pizzas and cool, refreshing wine slushies. St. James Winery offers complimentary tours and tastings; the sweet Velvet Red is its best seller. The winery also makes sparkling juices and fruit wines. Public House Brewing's St. James Taproom serves farm-to-table food and has an upstairs mezzanine for groups; brewery tours are available.
(stjameswinery.com, publichousebrewery.com)
4. Polly's Pop, Independence
Craft sodas, along with craft beers, are carving out their own market segment. One of the best places to tap into this trend is Independence, Missouri, which is home to reborn Polly's Pop. The new company's first sodas came off the antique bottling line in August 2016, 39 years after the brand ceased operations and almost a century since L.L. "Polly" Compton and Dorothea Compton started Polly's Pop. Today, the soft drink made with cane sugar comes in eight flavors (including strawberry, grape, black cherry and cream soda) in glass bottles with parrot-adorned labels. Groups can tour the bottling plant on downtown's Independence Square and then sample the product at nearby restaurants like Courtyard Exchange and Clinton's Soda Fountain. Hometown boy Harry Truman got his first job at a pharmacy in the 19th-century building that houses Clinton's, a nostalgia-filled diner where patrons come in to have a sandwich or just treat themselves to Polly's Pop in a classic phosphate topped with a scoop of ice cream.
(pollyssodapop.com, clintonssodafountain.com)
5. Anheuser-Busch Brewery, St. Louis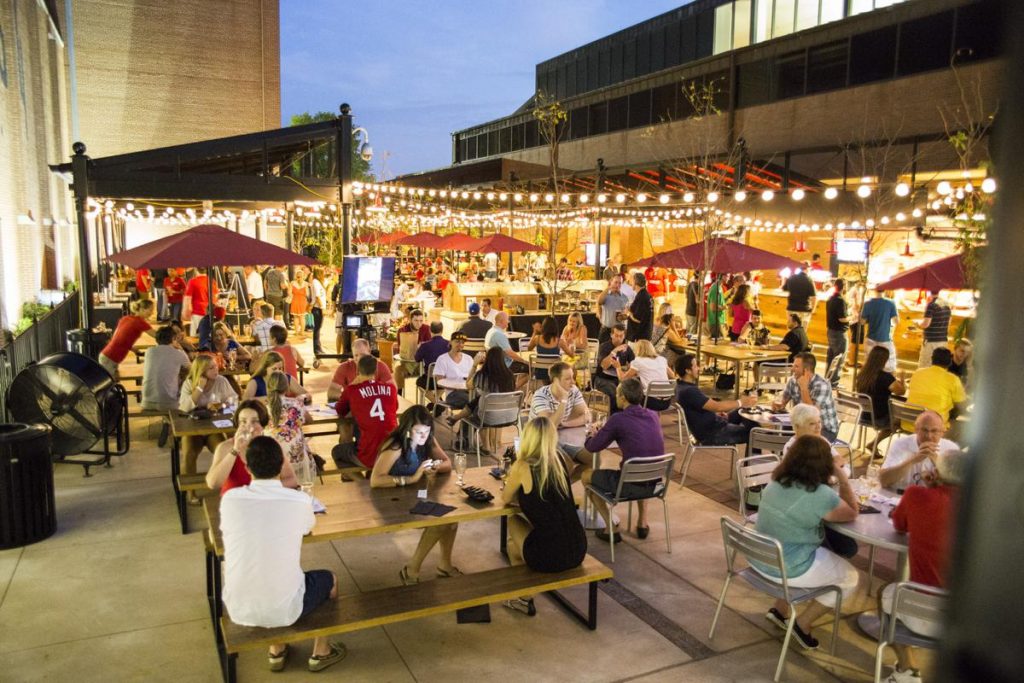 The largest among Missouri breweries and one of the largest and oldest in the nation, Anheuser-Busch's St. Louis location is a tour-circuit staple, and its Biergarten is the perfect place to enjoy a cold beer. The 45-minute tour of the brewing plant includes the historic stables housing the famous Budweiser Clydesdales. Wet your whistle with a Budweiser sample during the tour and then choose from 20 different beers (Bud, Michelob, Shock Top, Bass Ale, etc.) on draught at the indoor/outdoor Biergarten. If your group chooses the Biergarten as a dining or snack option, members can select from a menu that features signature items like the Biergarten Brat poached in Budweiser and served on a pretzel bun with Parmesan-dusted fries and coleslaw. For lighter fare, try the Bavarian Pretzel Sticks, flash-fried and served with Michelob Golden Light cheddar sauce and Shock Top whole-grain mustard.
6. Ozark Distillery, Osage Beach
Situated near Lake of the Ozarks, Ozark Distillery invites groups to tour the small, family-run operation and sample spirits in the tasting room afterwards. Made with Missouri-grown corn and limestone-rich water, the traditional Corn Whiskey Moonshine recreates the drinks produced all over the Ozark Hills region before Prohibition ended in 1933. The distillery also makes bourbon whiskey, vodka and a line of flavored moonshine products infused with apples, blackberries, vanilla beans, cinnamon or butterscotch.
Like this list of Missouri breweries, wineries and distilleries? If you're looking for more great group travel ideas in the Show-Me State, check out the Missouri Group Tour Guide and be sure to Subscribe to Leisure Group Travel to stay up to date with our latest travel news.