There's plenty of fun for visitors of all ages and interests at Lake of the Ozarks, a spot which has received national acclaim as a go-to tourist destination
A visit to Missouri's serpentine-shaped Lake of the Ozarks is guaranteed to be a fun-filled trip that will please laid-back travelers and adventure seekers alike. From fishing and boating to golfing and live music, there truly is something for everyone.
Countless Recreational Activities at Lake of the Ozarks
With a surface area stretching across 54,000 acres, the Lake of the Ozarks has plenty of space for fishing and water sports. For a relaxing outing, grab a pole and cast a line to see what you can catch. Fishing guide services are available to help you find specific species such as bass, crappie and more. If you're looking for an aquatic adventure, rent a paddleboard, kayak, personal watercraft or boat at one of the lake's many marinas. Any person born after 1984 must successfully pass a Missouri Boater Education class/test before operating any motorized vessel on the lakes of Missouri.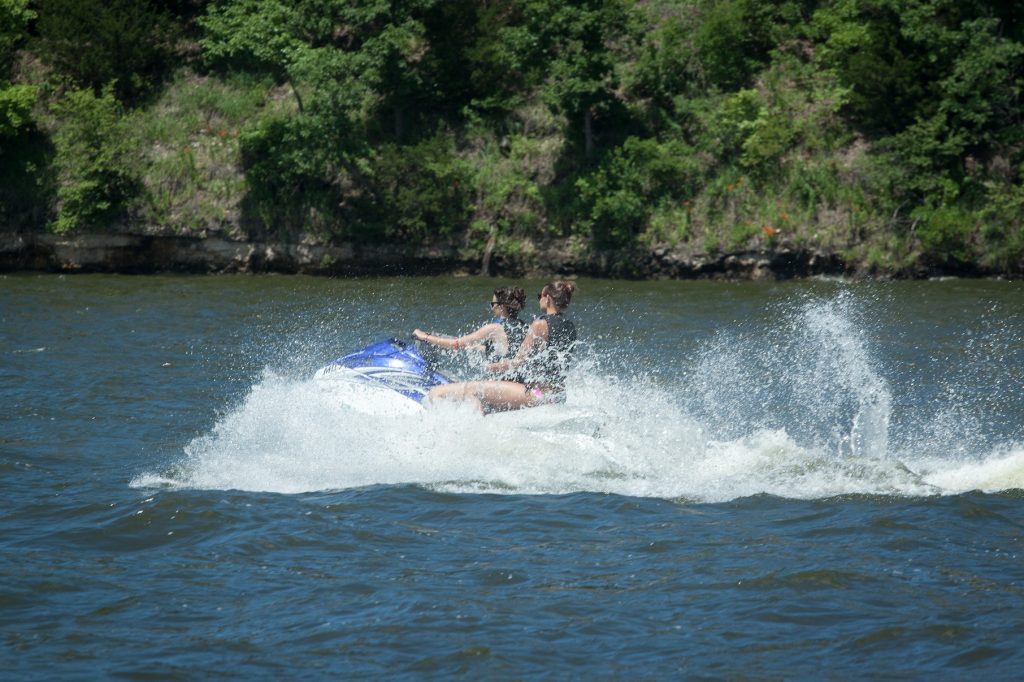 Out to hit the links? The area has golf courses designed by some of the sport's biggest names, including Jack Nicklaus, Arnold Palmer and Tom Weiskopf. Old Kinderhook Resort in Camdenton provides sweeping vistas and a championship-level layout that makes full use of the terrain for 18 unique holes. You can't go wrong with either of the two courses at Margaritaville Lake Resort. Known for lush fairways and beautiful scenery, the courses are ideal for golfers of all skill levels. The stunning Cove Golf Course at the Lodge of Four Seasons delivers a challenge to test your skills. The serene lake makes the perfect backdrop as you focus on your game.
State Parks and Natural Attractions
Lake of the Ozarks State Park offers groups plenty to experience. Cycling, hiking and horseback riding provides scenic lake views along paths running through shaded woodlands and sunny glades.
Visit one of Missouri's famed caves – Stark Caverns – to witness geologic wonders. Choose from a variety of tours, including an old-fashioned lantern expedition and a modern black light display that features the cave's fluorescent minerals. Prehistoric fossils and Native American artifacts give visitors a glimpse into the cave's rich history. Paths through the Stark Caverns are paved, making most of it wheelchair accessible.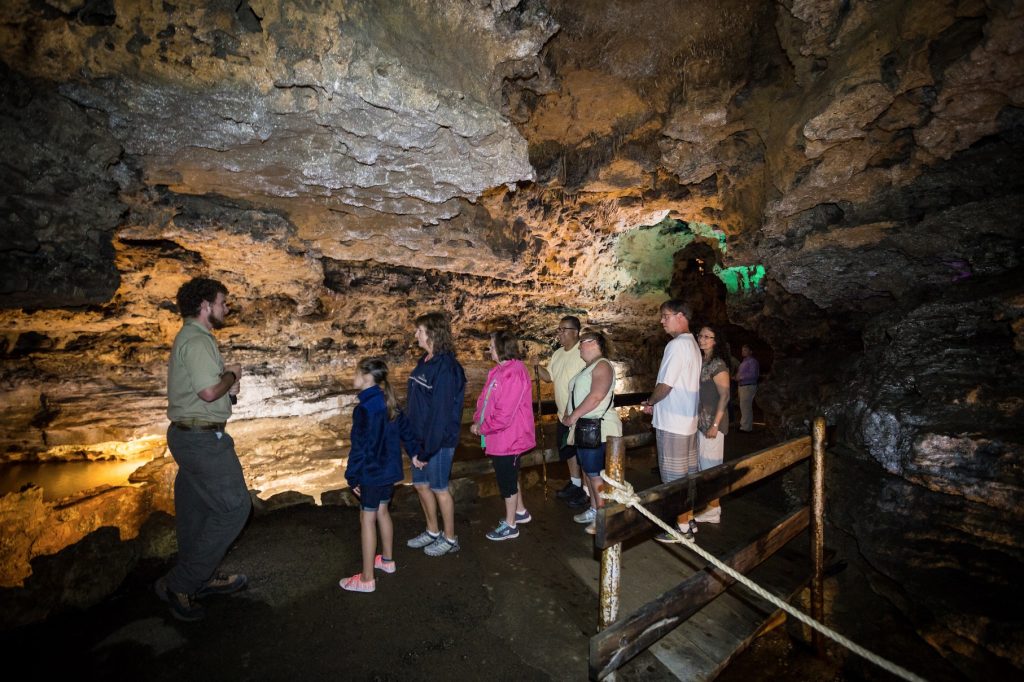 Lake of the Ozarks Music and Amusements
Take a comfortable guided tour with Celebration Cruises. In the afternoon, a narrated lake cruise covers the history of Bagnell Dam, Lake of the Ozarks and the surrounding landscape. The evening cruise package focuses on the gorgeous sunset, while the candlelight dinner package provides a special dining experience with an upscale menu. After your cruise, head to the Bagnell Dam Strip to peruse gift shops, candy stores, arcades and more.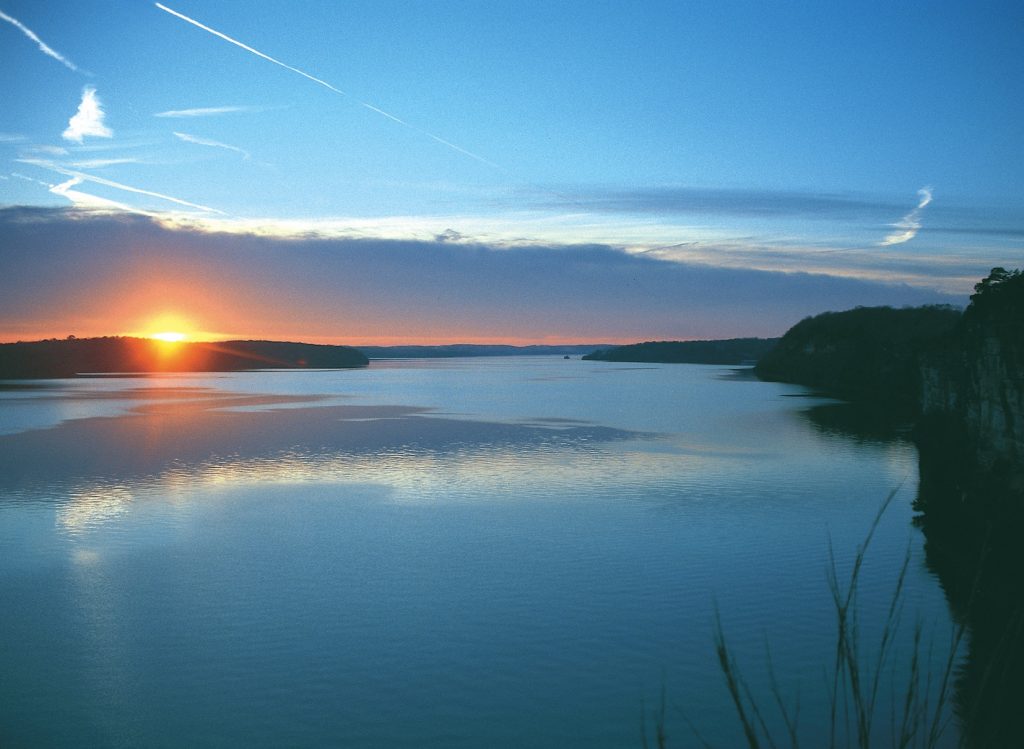 For the over-21 crowd, Ozark Distillery is a family-owned business that produces handcrafted, small-batch spirits using traditional methods. Stop by the tasting room for a sample or take a tour to get a behind-the-scenes look at the operation. If wine is more to your liking, Shawnee Bluff Winery offers tastings and panoramic views of the lake in addition to live music events.
There are plenty of music and entertainment options within a short distance of the lake. Main Street Music Hall is great for guests of all ages with performances from topnotch singers and musicians. Classics and country favorites paired with comedy and impersonations make for a feel-good show – no matter your musical tastes. The Ozarks Amphitheater hosts world-class performers such as the legendary Willie Nelson and the Christian rock band Skillet.
Start planning your trip at funlake.com.
If you'd like more great group travel ideas in Missouri, check out the Missouri Group Tour Guide and be sure to Subscribe to Leisure Group Travel to stay up to date with our latest travel news.
---
By Christopher Silbernagel