Magazine Features
Planning Intelligence
Take 5
Snowbirds flock to the Phoenix area for a powerhouse line-up that includes baseball and a lot more.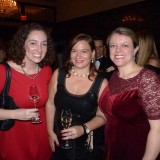 Winners in 23 separate categories were announced on November 11 at the...
Look at a map of Nebraska and you'll see there aren't that many towns on the western side, at least compared to the eastern and central parts of the state. The largest city, Scottsbluff, has a population of only 15,000, and many communities number in the hundreds.
More and more travel professionals see conferences and marketplaces as places to do business as well as socialize
Creative tour planners can offer their clients all kinds of holiday-season trips, from Christmas markets in Germany to New Year's Eve festivities on Rio's Copacabana Beach
As the generation that grew up in the digital area, one with global connectivity and social media, Millennials are revolutionizing the ways that consumers and businesses interact with each other.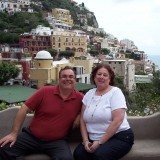 Suzanne Slavitter made a cross country trip that changed her life. The business she runs with her husband, Sports Empire, specializes in packaging major sporting events. Along with two niche businesses, Red Hot Celebrations and Authentic California Vacations, her hard work has earned her a lifetime achievement award from NTA.
After starting her tourism career at a dinner theater Diane found many tour operators started asking for the tours. She realized that something unique and different was needed in the market. That ultimately led to the start of Ohio Travel Treasures…
Through an epiphany she had while still in college, plus a lot of hard work and determination, Evita Robinson has ignited a next-generation group travel business, Nomadness Travel Tribe.
Latest News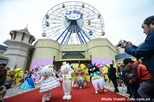 A Hello Kitty theme park opens in China's Zhejiang province on New Year's Day 2015.