Magazine Features
Planning Intelligence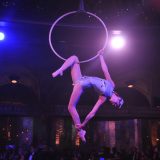 Stars of the group travel industry came out in New York City on November 14 for the 3rd annual American Group Travel Awards. Presented by HotelPlanner, the event honors outstanding performance in the field. Awards in 23 categories were given during the evening event, which was held at the Diamond Horseshoe Theatre at the Paramount Hotel in Manhattan.
With the new year here upon us, you should have your schedule of 2017 trips set up and ready to go. All you need is the travelers to fill them.
Industry News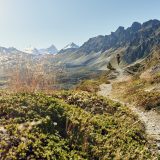 U.S. arrivals and overnights in Switzerland increased in 2016 from the previous year for the seventh consecutive year.
The National Czech & Slovak Museum & Library in Cedar Rapids, Iowa will present the exhibition Chihuly Venetians from the George R. Stroemple Collection from April 29-Oct. 1, 2017.