Magazine Features
Planning Intelligence
Are you ready to kick off your new year with strong business ideas and a bigger network to do business? Then you need to attend ABA's Annual Meeting & Marketplace in Cleveland in mid-January and NTA's Travel Exchange in St. Louis in late February.
A travel club is an organization that plans group tours to various destinations around the world. Here's why you should start your own and how to get started!
Industry News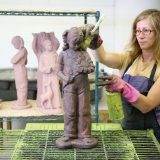 The Isabel Bloom Studio, a popular group attraction in the Quad Cities, has moved to a new location in Davenport, Iowa.
The Harley-Davidson Museum in Milwaukee has new displays and exhibits for 2017.