Magazine Features
Planning Intelligence
Take 5
Snowbirds flock to the Phoenix area for a powerhouse line-up that includes baseball and a lot more.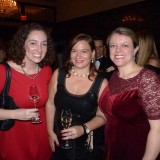 Winners in 23 separate categories were announced on November 11 at the...
Look at a map of Nebraska and you'll see there aren't that many towns on the western side, at least compared to the eastern and central parts of the state. The largest city, Scottsbluff, has a population of only 15,000, and many communities number in the hundreds.
They may be those who, like me, often do not even bother to open their bulk mail, but rather simply throw it in the trash without peeking inside the envelope. Instead, we need to discover how we can reach this potential clientele not only with different kinds of trips, but at different venues, via different media, and perhaps even with different vocabulary and different ways of doing business
You will want to design trips that are more active, more in depth, and less regimented. Since some of your market may still be employed, eschewing full retirement until later, you will probably want to forgo the longer trips and offer more one week or 3-4 day long weekend type programs.
Study a map before you leave your lodging or car so that once on the street you know where you are headed. Try to avoid struggling with a map or looking like a tourist. If you have to ask for directions, approach women with children or families.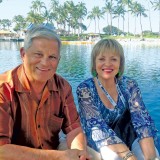 When I reflect on my career in the travel industry, there's a select few...
American Bus Association's Peter Pantuso discusses the state of the group travel industry, challenges and opportunities for the future
Now firmly at the helm, Pam's relying on her strong roots in the hospitality and tourism industry, plus government affairs background to guide NTA. We talked with her to assess her first few months on the job and what lies ahead for the organization.
Latest News
Brown County, Indiana will host the 5th National Maple Syrup Festival from March 5-8, 2015.