Magazine Features
Planning Intelligence
Take 5
Poised at the jaws of two continents, the Spanish port of Algeciras is more a jumping-off point for adventure than a destination in itself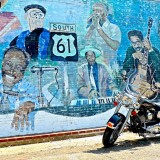 Experience a purely American musical genre at museums, clubs and festivals on a trip down the Mississippi Blues Trail.
Lake Winnipesaukee, backed by gentle mountains, anchors one of America's oldest and most famous summer resort areas
If you have ever returned home from a delightful and relaxing vacation only...
Tasks undertaken by employees in sales support allow the salesperson to focus on selling
Your groups can dine and tour where presidents and celebrities stay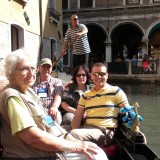 This architectural history major stumbled into the tourism biz because he missed a meeting. From there, his talent for making people smile kicked in and he's parlayed this into a successful career and lifestyle.
After a successful two-decade career at the Country Music Hall of Fame, Keith Wright embarked on a new journey at Nashville-based Sweet Magnolia Tours.
To this day, Shebby's tours are the work of a master builder. As she celebrates nearly 4 decades at the helm of her self-titled business, Shebby Lee Tours, we caught up with her for this edition of Take 5.
Latest News
Collette just released its "Browse the Colors of Autumn" 2015 brochure consisting of 10 itineraries in the United States and Canada.