Magazine Features
Planning Intelligence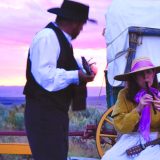 Today, groups can relive this epic journey on the Covered Wagons to Covered Bridges (CW2CB) tour route while enjoying modern accommodations, new attractions, unique restaurants and wineries.
Whether you hail from a blue state, red state or you're in a red-white-and-blue state of mind, one thing's apparent this election year – everyone's vote counts.
We love to think of taking a cruise as "going away" – far away – perhaps to the Mediterranean, the South Pacific or to other alluring waters. But did you ever think of offering a cruise close to home in American waters?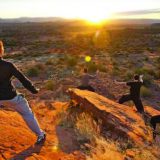 It was at a women's retreat in Sedona, Arizona that a set of tarot cards and a wise pendulum shifted the direction of my life.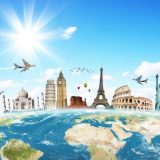 If I had just one word to describe the travel industry we live and work in today, it would be Global.
Have we really thought through what makes for a good guide – what we expect of a guide?
Industry News
Pigeon Forge, Tennessee tourism officials are emphasizing that the city's many attractions, theaters, restaurants and lodging properties are operating as usual after recent wildfires in the area.
Ripley's Believe It or Not! has created three wax figures of President-elect Donald Trump that will soon go on display at Louis Tussaud's locations in Texas and Onatario.