Magazine Features
Planning Intelligence
Whether your group is in the mood to see a Broadway show, be wined and dined or take a behind-the-scenes tour, these theaters have something for everyone.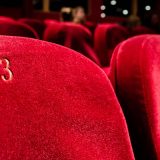 There's nothing quite like a visit to the theatre. It's an exciting, fun, educational and often historical event to witness, and it's one of the oldest cultural artforms still running today. From the Ancient Greeks to William Shakespeare, the power of the theater is timeless.
Take 5 Interviews
Jennifer Puga parlayed her experience as a wedding planner to launch her home-based travel agency specializing in group travel. Learn how she's mastering the art of group cruises in this edition of Take 5.
Tour director turned tour operator Kelly Cooke saw an opportunity in an...