Magazine Features
Planning Intelligence
Take 5
There is no shortage of fun for your group in the Lone Star State. The second largest state in the country provides ample opportunities for your group to have the time of their lives.
New York City continues to reach new tourism heights as strong visitor numbers, a spike in hotel inventory and a constant flow of new attractions cement its position as a travel magnet. The changing face of the city is being promoted as the "new New York."
Central Florida is home to some of the best theme parks in the world and there is always something new to discover.
So what can you do as a tour operator to fulfill this unspoken but necessary role? Do not assume that once they enrolled on your trip and submitted their deposit, they are yours – that they don't need your ongoing attention, your recognition, your rah-rah to keep them excited.
My dad was a huge car guy. From the day I could walk he would provide running narrative of the autos on display, like how you could tell the difference between the front grills on the 1950 Packards and other assorted minutia about these classics. My dad was a living breathing Wikipedia of all things classic auto.
History is full of businesses that did not adapt their products, marketing, and distribution. Know your customers and constantly challenge your definitions of what is cool and hip with your products, and you will avoid becoming the Blockbuster Video of the tour industry.
With smart technology and deep roots in the industry, Armir Harris, president of Shofur, is setting his sights on leveling the playing field for small bus companies. Learn how in this edition of Take 5.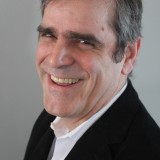 Tourism veteran Nick Calderazzo made a life-changing decision moving from New Yor City to upstate New York to chart a new course, and a new company, Twin Travel Concepts. Read the story in this edition of take five.
As a teenager, Steve Juba fell in love with photography. Later, while studying aboard in Australia he discovered another passion, travel. While researching business model on the internet, Steve realized he could parlay these two passions into a successful niche group travel business, PhotoFly Travel Club. Read Steve's story in this edition of Take 5.
Latest News
A study by the American Bus Association found that 885 new and pre-owned motorcoaches were sold in the fourth quarter of 2015.