Magazine Features
Planning Intelligence
The Midwest abounds with open-air museums that depict everyday life way back when
This may sound at first like a foolish question. Of course you are ready to make more money. But it is not a foolish question. In fact, it is question worth asking again and again.
Take 5 Interviews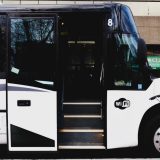 At the intersection of technology and transportation are disruptive companies like Uber and Lyft that are changing the way we travel.
What if you could hand-select local guides based on their knowledge base, languages spoken and past customer reviews? What if this service were available in 1,200 destinations worldwide?