Magazine Features
Planning Intelligence
Take 5
Fanning out from the historic town of Durango, groups can savor Western ambience, sample Native American heritage and marvel at the incomparable majesty of the San Juan Mountains of Southwest Colorado.
Edible Destinations.com dishes up flavorful forays for travelers open to exploring regional cuisines and dabbling in the culinary arts
In an interview conducted on the inaugural cruise of the Avalon Impression, Leisure Group Travel publisher Jeff Gayduk talks with J. Mara DelliPriscoli, president of Travel Learning Connections, about the state of educational travel
Hosting a FAM tour, developing theme itineraries and partnering with like-minded people all should be part of a game plan to expand group travel business.
Tour planners can satisfy the increasing demand for tours with an educational component by designing their own program or buying into an existing trip offered by a company that specializes in learning vacations.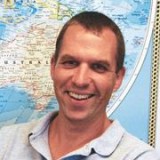 Readers of Leisure Group Travel are invited to vote for their favorite group travel suppliers in the new Group Travel Awards program sponsored jointly by the magazine, its sister publication in London and Hotel Planner.
Some people in this business you know by name alone. Others by LinkedIn profile, or by email exchanges. The characters? You know them from trade shows. Amidst the sea of suits, some people stand out. Clarissa Erickson is one of those. Enjoy this edition of Take 5, as Clarissa takes you on her journey from behind the bar to behind the microphone.
Michael Embrey has navigating the shifting group travel market by staying one step ahead of trends
Louisville-based Mint Julep Tours discusses the growth of a new tour & transportation company in this edition of Take 5
Latest News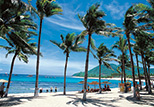 The city of Sanya on China's Hainan island is renowned for its beaches and tropical setting, but it's now also home to the world's largest duty-free shopping center.
With the $4.4-billion Shanghai Disney resort slated to open in 2015 or early 2016, other major theme parks, including Universal Studios and Six Flags, are following suit and investing in China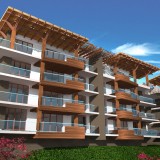 Wyndham Hotel Group just announced the signing of a franchise agreement for the first resort in Costa Rica to fly the upscale Wyndham Hotels and Resorts® brand flag, the Wyndham Papagayo Yu Resort in Guanacaste.