Magazine Features
Planning Intelligence
Take 5
Family travel expert Nancy Schretter spotlights the trend in learning-oriented vacations for family groups in destinations around the world.
Wildlife viewing, outdoor recreation and eye-popping natural phenomena keep groups engaged in America's first national park.
Leisure Group Travel spotlights 16 theaters, from Maine to Las Vegas, that will entertain groups with outstanding comedy, drama, music or dance performances—and some include a meal, too.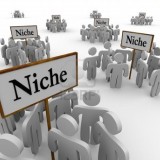 Jeff Gayduk, the publisher of Premier Travel Media, calls to the attention of Leisure Group Travel readers the company's most recently released niche market guides.
Marketing columnist Dave Bodle, associate publisher of Leisure Group Travel, gives tips on sorting through the online marketing advice and information that clutters everyone's inbox
Tours with educational content are becoming more and more popular, writes Leisure Group Travel columnist Marty Sarbey de Souto.
Ed-Ventures is a custom tour operator based out of southern Minnesota. The firm specializes in religious travel, but also works with student travel groups
Theologian and Lutheran pastor turned tour guide, Christian Utpatel has been...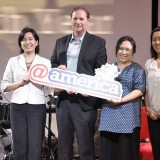 We talked with Matt Grayson, executive director of the Receptive Services Association of America, for his take on what's hot in the inbound market and where the next growth area is coming from.
Latest News
Since 2007, Jezebel, part of the Gawker Media group, has been covering women's issues, and more, with a tone that's smart and a touch snarky. Thanks to Jessica Coen, the site's editor at large (and former editor in chief), it is also now home to Flygirl, a blog-within-a-blog covering travel from a female perspective.