Magazine Features
Planning Intelligence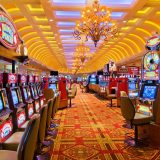 Bountiful dining options, diverse entertainment, the chance to strike it rich – all ingredients for an electrifying escape from the everyday. Include one of these gaming hotspots in the itinerary and you're bound to have happy campers.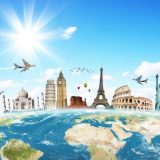 If I had just one word to describe the travel industry we live and work in today, it would be Global.
Have we really thought through what makes for a good guide – what we expect of a guide?
You can only take groups to ski resorts when there is snow or the beach when it's, right? Wrong! For savvy group travel planners, hitting the slopes in 80-degree weather or watching ocean waves crash to shore when there is light snow is something to get excited about. Why? Because suppliers roll out the red carpet for groups who travel "off-peak."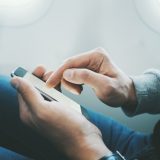 Your smartphone is always with you at home. But what about when you hit the road or hop on a plane? There are a lot of reasons to take your phone with you.
Here are seven reasons why your smartphone can be your trusty ally on a trip, near or far.
On stage in a packed hotel ballroom in 1998, two prognosticators debate the influence of the baby boomer generation as either A) Savior for the group travel industry or B) Extra-terrestrial invasion that will destroy us all. Nearly 20 years later, is the 800-pound gorilla a savior or space invader?
Industry News
Wyndham Garden's prototype conveys the promise of a garden, using natural materials and pops of green to make guests feel like they've achieved serenity from the moment they arrive.
Coinciding with the highly-anticipated 2016 Summer Olympics in Rio de Janeiro, Madame Tussauds Washington, DC has welcomed the figure of Olympic gold medalist Michael Phelps.