Magazine Features
Planning Intelligence
Take 5
Poised at the jaws of two continents, the Spanish port of Algeciras is more a jumping-off point for adventure than a destination in itself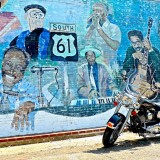 Experience a purely American musical genre at museums, clubs and festivals on a trip down the Mississippi Blues Trail.
Lake Winnipesaukee, backed by gentle mountains, anchors one of America's oldest and most famous summer resort areas
Tasks undertaken by employees in sales support allow the salesperson to focus on selling
Your groups can dine and tour where presidents and celebrities stay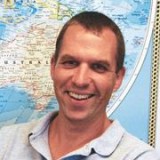 Premier Travel Media serves the group travel planner with a variety of print publications, websites and e-newsletters touching on all segments of the market, from student and sports to religious and reunions.
After a successful two-decade career at the Country Music Hall of Fame, Keith Wright embarked on a new journey at Nashville-based Sweet Magnolia Tours.
To this day, Shebby's tours are the work of a master builder. As she celebrates nearly 4 decades at the helm of her self-titled business, Shebby Lee Tours, we caught up with her for this edition of Take 5.
Terrific group leaders are hard to track down because they're always on the road with their groups. I managed to catch up with Patti Beth Anderson, owner of Good to Go with Patti Beth between a week-long California and Lake Tahoe trip and a cruise the Rhine .
Latest News
Aqua Expeditions' Aqua Mekong has begun its schedule of three-, four- and seven-day cruises on Indochina's Mekong River, connecting Saigon with Phnom Penh and Siem Reap (Angkor Wat).
The Southeast Tourism Society has given awards to standouts in the industry.
LeMay – America's Car Museum (ACM) in Tacoma, Washington just announced three new exhibits for 2015: "Ford F-Series: The Truck That Grew Up with America," "American Muscle: Rivals to the End" and a revamped "Route 66" display.