Magazine Features
Planning Intelligence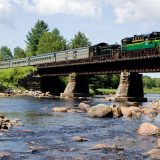 Ever since the 1800s, railroads have played a significant role in transporting everything from supplies to livestock to travelers.
Longevity in the travel business doesn't come easy. Many of the best-known brands are subject to economic downturns, corporate buyouts or changing consumer interests.
Take 5 Interviews
This boutique tour operator is known for its customer service and personalized tour planning. Learn Catherine's story in this edition of Take 5.
Jennifer Puga parlayed her experience as a wedding planner to launch her home-based travel agency specializing in group travel. Learn how she's mastering the art of group cruises in this edition of Take 5.