These urban areas boast cosmopolitan entertainment districts, fine dining, historic avenues and more things to do in Iowa for visiting groups
1. Dubuque Iowa
Dubuque, located in northeastern Iowa's rolling driftless area, offers sumptuous Beaux-Arts architecture, Mississippi River views and the world's steepest railway. The Fenelon Place Elevator is a 296-foot-long cable car that offers beautiful views of the Port of Dubuque and the city's skyline, and the Cable Car Square District at the railway's base is populated by charming shops and boutiques. Looking for a different view of the river? The American Lady riverboat offers group-rate lunch and dinner cruises, while Stone Cliff Winery offers tastings and river views from a restored brewery building. Foodies will enjoy Dubuque's revitalized Millwork District, where you can enjoy a hearty ale at 7 Hills Brewing Company and farm-to-table meals at Brazen Open Kitchen, whose head chef Kevin Scharpf was recently featured on Bravo's Top Chef.
2. Davenport Iowa
Davenport's downtown has amazing views of the storied Mississippi River. You'll find plenty of diverse restaurants, pubs, unique local shops and entertainment options that are all walkable from downtown hotels. Deeply rooted in its heritage, Davenport has a variety of museums to tour and a culture of creativity to share. Home to craft breweries, nightlife, live music venues, world-class festivals, outdoor adventures, river cruises and a casino resort, Davenport is the largest city in the family of communities of the Quad Cities.
3. Cedar Rapids Iowa
Elegant mansions and cultural museums call Cedar Rapids home. Discover rich history at the National Czech & Slovak Museum and Library, where visitors encounter rotating exhibitions that celebrate the lives of Eastern European immigrants. Cedar Rapids attractions include the Brucemore (a Queen Anne-style mansion) and the Cedar Rapids Museum of Art and the Grant Wood Studio (where you can learn the backstory of Wood's iconic American Gothic painting).
4. Des Moines Iowa
Group-friendly activities in Iowa's capital include a tour of the gold-domed Capitol Building, seeing hand-made products come to life at West End Architectural Salvage made famous by their reality show or visiting historic locations such as the Historic Jordan House, which was a stop on the Underground Railroad. Leisurely excursions include the Pappajohn Sculpture Park (a four-acre landscape of immense artwork) and the domed Greater Des Moines Botanical Garden (which houses over 1,200 species).
5. Ames Iowa
Ames' thriving Main Street Cultural District entices groups with the Octagon Center, varied brews at Torrent Brewing Company and Broadway-caliber musicals at the Ames City Auditorium. Take time to experience beautiful Iowa State University, where you can embark on visit the Reiman Gardens (a 17-acre area that includes a tropical plant conservatory) or step off campus for a tour of the BioCentury Research Farm to learn about cutting-edge agriculture techniques.
6. Council Bluffs Iowa
The legacy of American transportation and westward expansion looms large over Council Bluffs, which is located across the Missouri River from Omaha. Learn about this heritage at the Union Pacific Railroad Museum, where interactive exhibits and video game technology chronicle the railroad's history, and the Lewis & Clark Monument Scenic Overlook, where the Corps of Discovery met with local Otoe and Missouri tribes to give Council Bluffs its name.
7. Mason City Iowa
Step into Broadway history in Mason City, the birthplace of The Music Man composer Meredith Willson and site of Music Man Square. Mason City is also the largest concentration of Prairie School buildings in Iowa, and notable buildings include the Stockman House & Interpretive Center (where you can see Frank Lloyd Wright's furnishing designs) and the Historic Park Inn Hotel (a 27-room boutique lodging option and the only surviving Wright-designed hotel).
8. Cedar Falls Iowa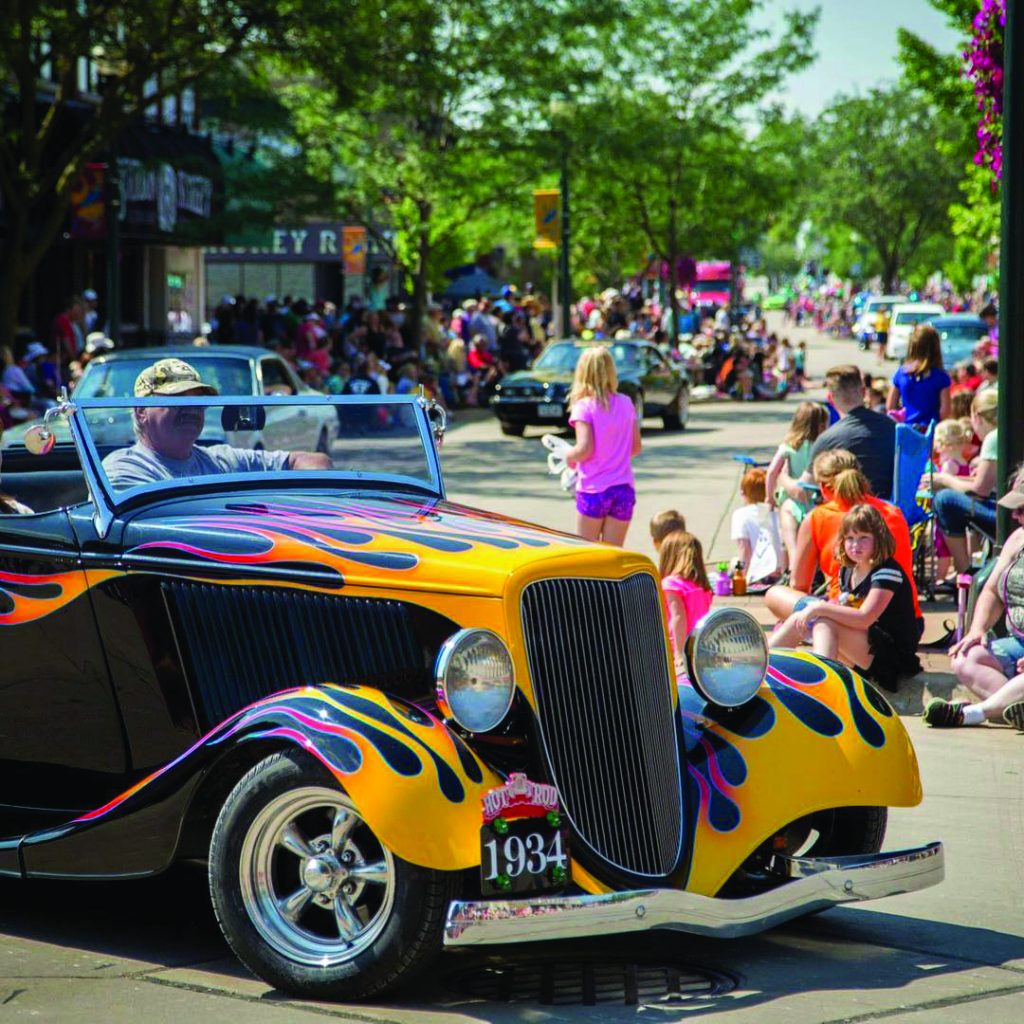 Cedar Falls and surrounding Black Hawk County offer plenty for motorcoaches. Barn quilts—folk art designs that adorn outbuildings throuhgout the county—are easily visible from public roads, and many families welcome groups with advanced notice. Notable museums in the city include the John Deere Tractor & Engine Museum (which explains the company's history with rare artifacts and interactive stations) and the Sullivan Bros. Iowa Veterans Museum.
For more travel ideas, download our current issue of Leisure Travel Guide.