Explore nature indoors and outdoors, savor fresh seafood and so much more
The itinerary at a glance
Discover 62 miles of shoreline and unique coastal communities offering plenty of fun and relaxation. With mild weather year-round and beautiful scenery, the options are endless. At the Pascagoula River Audubon Center, explore the surrounding natural bayou habitat and one of the country's most immaculate river and marsh systems. The Mississippi Aquarium and the Maritime & Seafood Industry Museum tell of the region's and state's aquatic resources. There's an abundance of art throughout the region, as well as outstanding local eateries serving up some of the world's finest cuisine for your group's enjoyment. A dozen casino resorts provide gaming action, spas, and world-class restaurants and accommodations.
Duration: 3 Days
DAY 1
Arrive in Gulfport and head to the Mississippi Aquarium. The new facility tells the story of Mississippi's aquatic resources from the Gulf of Mexico, Mississippi River, lakes, bayous, wetlands, and marshes. Twelve fresh and saltwater habitats are featured throughout the indoor/outdoor campus, which is home to more than 200 species of aquatic animals. Beach Blvd Steamer features a seafood menu, and Murky Waters, a BBQ restaurant, are both nearby and excellent options for lunch.
Begin the afternoon in Biloxi at Beauvoir, the home and grounds of ex-Confederate President Jefferson Davis. Knowledgeable guides lead tours of the home where Davis lived his final 12 years following the Civil War. Allow time for a self-guided tour of Varina's Garden.
The Maritime & Seafood Industry Museum showcases more than 300 years of the area's heritage and culture in nine unique galleries, including the Wooden Boat Gallery and the Biloxi Seafood Factory Gallery. OPTION: Enjoy a 2.5-hour cruise for up to 44 people departing from the Biloxi Schooner Pier Complex adjacent to the museum.
More than 100 options for your overnight arrangements are available in Coastal Mississippi, ranging from flag hotels to resort casinos to luxurious boutique hotels. Relax and unwind before heading to Mary Mahoney's Old French House for dinner.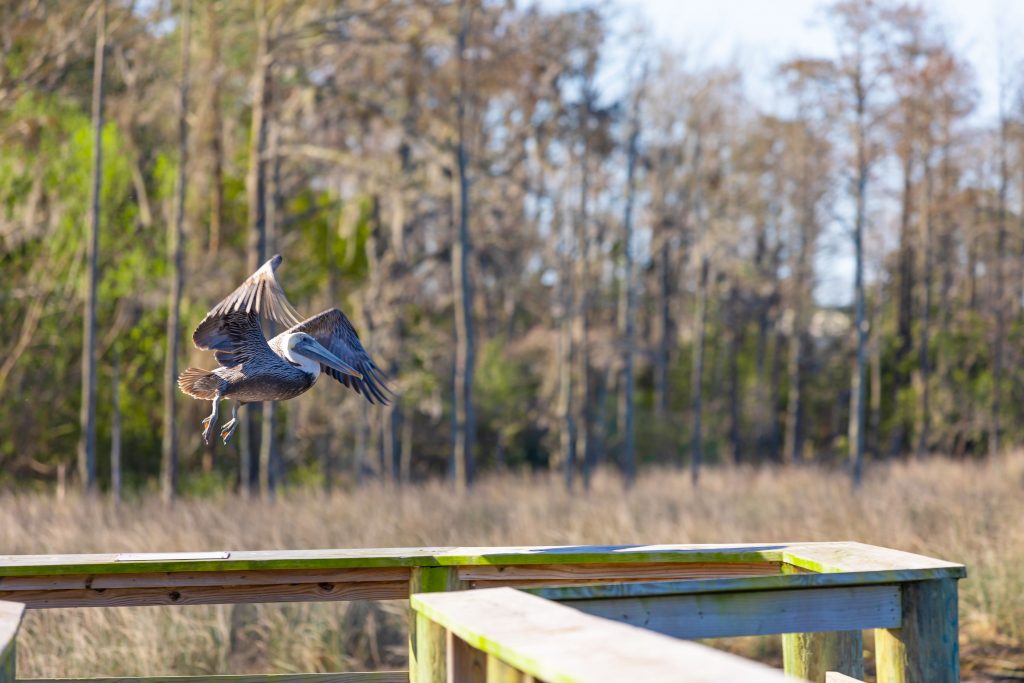 DAY 2
Enjoy breakfast at your hotel before another fun day on the Mississippi Gulf Coast. Located in Moss Point, the first stop is the Pascagoula River Audubon Center, one of 41 facilities operated by the National Audubon Society. The grounds and exhibits inspire visitors to make positive changes for wildlife and the environment. The facility features hands-on educational opportunities, outdoor nature trails, an art gallery, boat tours, and much more. For the more active in the group, one-person kayak rentals and pedal boats are available for rent. Lunch today is at Scranton's Restaurant and Catering in historic downtown Pascagoula.
Enjoy some time this afternoon at Gulf Islands National Seashore's Davis Bayou Area in Ocean Springs. The Davis Bayou Area offers visitors ranger-led programs, biking, a fishing pier, a nature trail, and bird watching opportunities. Don't forget your binoculars. OPTION: There's a ferry service to Ship Island and Fort Massachusetts. The latter dates to the nineteenth century and the War of 1812. For the history buffs, free guided tours of the fort are available in spring, summer, and fall.
Next, enjoy an early cocktail party or light dinner with great views on a 2.5-hour cruise between Biloxi and Gulfport. Return to your hotel or resort to freshen up, relax and get ready for a fun evening out.
There's always great entertainment at Coastal Mississippi's casinos. Enjoy dinner at one of many casino restaurants. Reserve your seats for live entertainment from legendary artists. From headliners to the hottest newcomers, the stars are shining bright on the coast. Top off the evening with your favorite table games, the most popular slots, sports betting and so much more. Return to your room for rest another exciting day ahead.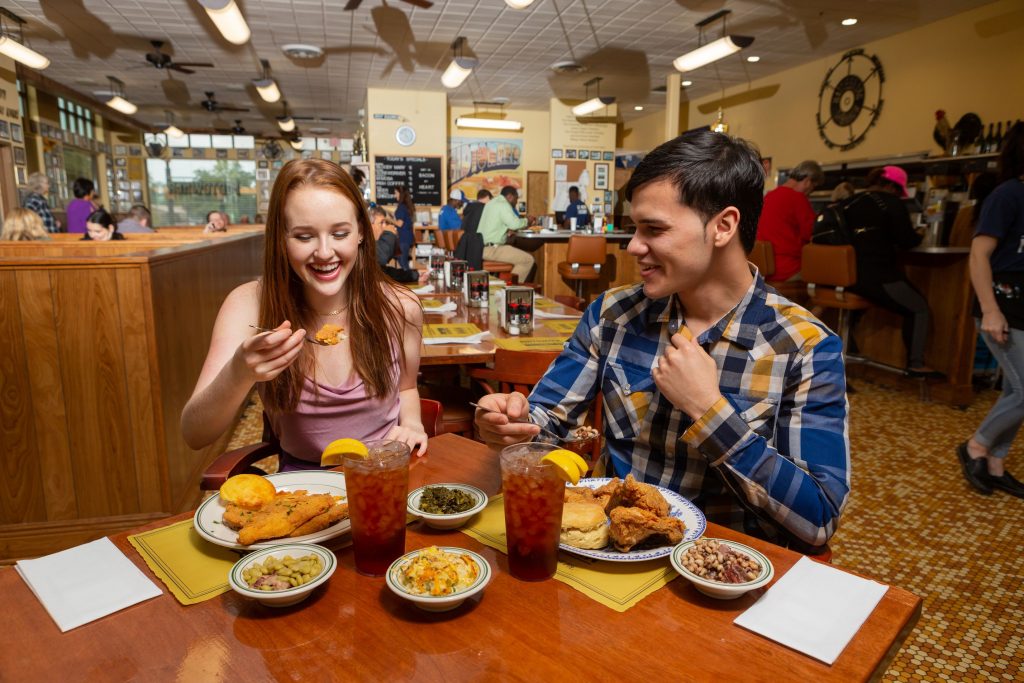 DAY 3
After breakfast and checkout, the first stop is the Walter Anderson Museum of Art in Ocean Springs. The museum celebrates American artist Walter Inglis Anderson and his brothers Peter Anderson, a master potter, and James McConnell Anderson, a respected painter. Moving on to Biloxi, visit the Ohr-O'Keefe Museum of Art. The award-winning campus features four new buildings that create a single unified experience. Next, it's on to Bay St. Louis and the Alice Moseley Folk Art & Antique Museum, which is housed in the historic train station. The museum features more than 50 original folk art paintings, antique furniture, pottery, and art glass. Next, depart the Mississippi Gulf Coast for the 82-mile drive to Hattiesburg.
Lunch today is at The Midtowner, one of owner/chef/author/traveler Robert St. John's Hattiesburg restaurants. Following lunch, leave for the University of Southern Mississippi, being sure to stop at the All-American Rose Garden at the campus's entrance upon arrival.
Next, proceed to Laurel, which is an approximately 35-mile drive from Hattiesburg. Laurel is home to the Lauren Rogers Museum of Art, one of the South's hidden gems. It features an impressive collection of American and European art, plus Native American baskets, Japanese woodblock prints, and other eclectic pieces. Laurel also is home to HGTV's Home Town, which follows hosts Erin and Ben Napier as they renovate the town's charming homes. Go on a self-guided tour to see many of the homes featured on the hit show, and then head to Laurel Mercantile, which is owned by the Napiers, to grab a memento to remember your trip to Laurel. Depart the Coastal Region after having experienced a blend of nature, art, scrumptious seafood, and exciting nightlife. Continue your Mississippi adventure to the Pines region.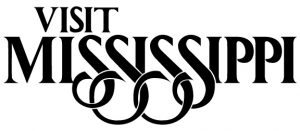 Visit Mississippi
Karen Gates Matlock, CPM, TMP
P.O. Box 849
Jackson, MS. 39205
601-359-3528
Visitmississippi.org
Request Information from Visit Mississippi