His beats are catchy, making you want to get up and dance. His lyrics are powerful, penetrating the heart and soul. His image is admirable in both the fashion and music world.
Prince is a legend who will live on in spirit, despite being taken from this world too soon. The rock star's legacy is best honored in his hometown of Minneapolis, where throngs of devotees have come to pay their respects to the artist at Prince-related venues and murals all over the city.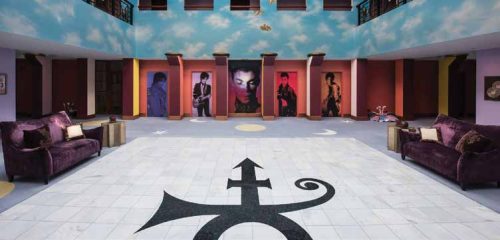 Prince was a world traveler, touring the globe and touching millions with his music. Yet Minneapolis would always be home to him. In fact, it's where Paisley Park, his extraordinary private estate and studio in suburban Chanhassen, is located. This shrine to Prince, now open to the public, is a stop on the unofficial Prince tour. Fans have an unprecedented opportunity to see first-hand where Prince lived and created many of his hits. They will see artifacts from Prince's personal archives, including concert outfits, awards, instruments and artwork. Paisley Park tickets are only available in advance online and are not available for purchase at the gate. Tours are Thursday-Sunday with varying hours. Visit officialpaisleypark.com for availability and additional information.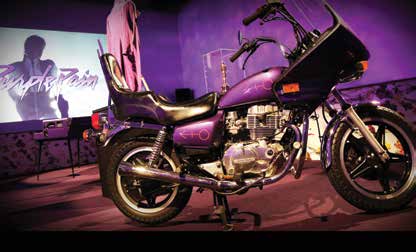 First Avenue (701 First Ave. N.) is a hub of Minneapolis' live music scene. This was one of Prince's main stages to test his eccentric sounds. In 1983, the album version of "Purple Rain" was recorded there live, and it also became the backdrop for many scenes in the movie of the same name. Sound 80 (222 S. Ninth St.) is the studio where Prince recorded multiple tracks in the late 1970s. The Dakota Jazz Club and Restaurant (1010 Nicollet Mall), just a short walk from First Avenue, was a local favorite of the singer. He would often appear here unexpectedly to support local musicians. In 2013, Prince performed a set of shows that sold out within a half an hour of being announced.
The next stop on the Prince tour is The Electric Fetus (2000 Fourth St. S.). Opened in 1968, this popular record store was frequented by Prince and his entourage. Capri Theater (2027 West Broadway) was the site of Prince's first concerts as a solo artist back in 1979. As you journey from one site to the next, be sure to check the walls along the streets. There are public murals of Prince on the corner of 26th and Hennepin in the Uptown neighborhood, and another on the wall of Chanhassen Cinema.
Prince's spirit shines bright in Minneapolis, a city that will forever honor his life and his legacy.
---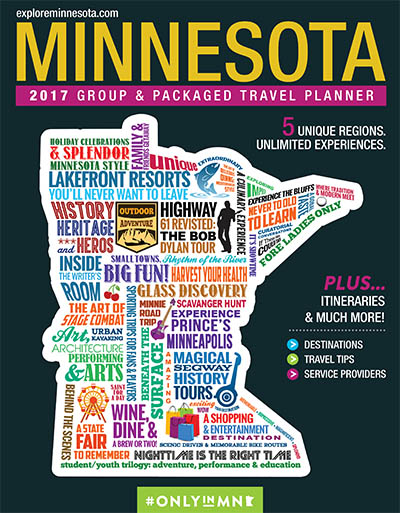 ---