In Wisconsin's South Central Crossroads Europe the feeling of Europe is all around you
Water from Lake Mendota and the Rock and Wisconsin rivers has influenced so much of the South Central Crossroads' regional distinctions, including its dairy and sawmill industries, Swiss heritage, and beautiful state parks. Groups who plan a trip to this region will discover charming downtowns, lush gardens, and engaging museums to create a distinctly Wisconsin itinerary.
DAY 1: History and delicious cheese in Middleton Wisconsin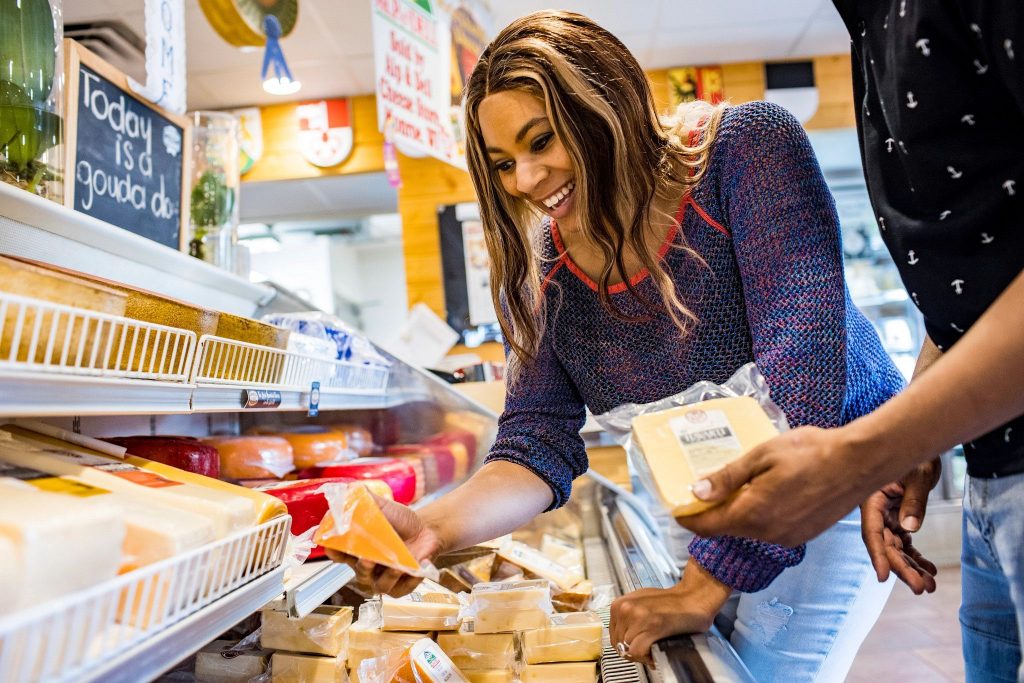 Middleton—minutes away from the state capital and home to numerous lodging options—is a great hub-and-spoke city for motorcoach groups planning a regional itinerary. Learn about the beer-making process at Capital Brewery, shop the outdoor avenues of Greenway Station, and relax beside bubbling freshwater springs at Pheasant Branch Conservatory. No visit to Middleton is complete without a visit to the National Mustard Museum, home to nearly 6,000 jars, bottles, and tubes of mustard from all 50 states and over 70 countries. Visitors can sample hundreds of mustards, ranging from tangy blue cheese to hot wasabi, at the tasting bar and purchase their favorites in the extensive storefront shop, which also sells gourmet chutneys, salsas, and preserves to bring back home.
The Wisconsin Historical Museum in Madison spotlights the state's influence on culture, industry, and politics with permanent and rotating exhibits across the street from the Wisconsin State Capitol. Visitors can step inside a replica trading post used by fur traders, enter a wigwam to understand Ojibwe life, and learn about Wisconsin's contribution to women's suffrage.
You can taste authentic Dutch, German, and Hispanic cheeses at Alp & Dell Cheese Store, a Swiss-style dairy outlet in Monroe that is attached to award-winning producer Emmi Roth USA. Years of study and European-style apprenticeship have produced exceptional cheesemakers your group can watch in a glass-walled viewing hall, while samples of pungent Limburger, buttery Havarti, and other varieties are available in the main showroom.
DAY 2: Find America's "Little Switzerland" in New Glarus, Wisconsin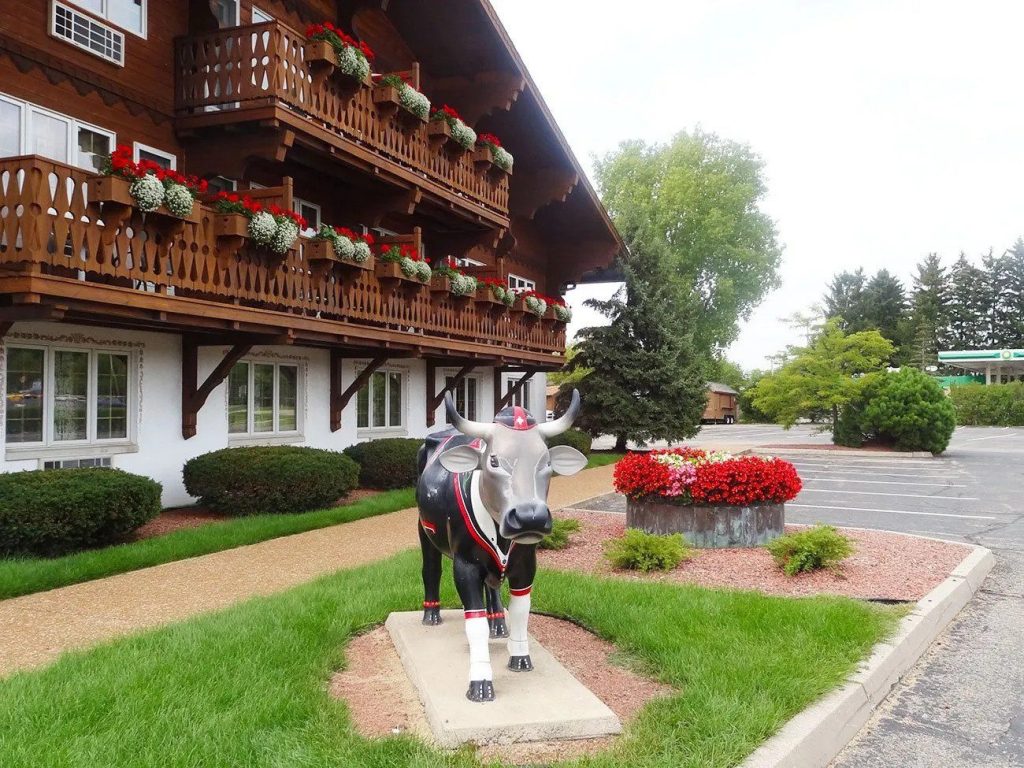 Spend your second day in the charming town of New Glarus. Nicknamed "America's Little Switzerland," this community was founded by Swiss immigrants in 1845 and is populated with buildings that resemble alpine chalets. Learn about local heritage at the Golden Fleece Museum (which houses authentic Swiss art and handicrafts) and explore the Swiss Historical Village, a 14-building campus that includes a cheese factory and firehouse. Swiss and German cuisine, including schnitzels and fondues, draws tour groups to the 67-room Chalet Landhaus Inn, a magnificent specimen of Alpine architecture that is large enough to accommodate bus tours. Buy almond horns and bratzeli cookies at New Glarus Bakery, in business since 1910, and bring home reminders of Switzerland at Esther's European Imports. Groups can also book a tasting at Bailey's Run Vineyard & Winery, where you can sample sweet or dry flights in an open-air barn. Popular selections include the Edelweiss sweet white and Rebel Faith dry red.
Visitors will also want to stop by the House on the Rock in Spring Green. Visionary architecture, eclectic collections, and incredible stories await your group. Explore unique collections that include the world's largest carousel, a 200-foot sea creature, and a room full of automated music machines. Enjoy the view as you step into the Infinity Room, which offers stunning vistas of the Wisconsin River Valley. Groups interested in history can also visit Pendarvis, a picturesque cluster of stone buildings constructed by Cornish immigrants in the early 1800s.
DAY 3: More things to do in Janesville and Beloit, Wisconsin

Continue your trip in Fort Atkinson, which was founded in 1832 by General Henry Atkinson. You can see a replica of the original fort at the Hoard Historical Museum, which also includes exhibits on the city's dairy heritage and connection to former Wisconsin Governor William Hoard. Fort Atkinson also features a charming downtown along the rock river with welcoming Irish pubs and preserved 19th-century architecture.
Continue south to Janesville and tour the Rotary Botanical Gardens, a 20-acre property that showcases plants from Japan, Italy, and France. Other group-friendly Janesville attractions include Hoo's Woods Raptor Center, Daluge Farm, and Fermenting Cellars Winery. Your itinerary should also include the Milton House Museum, which was an important Underground Railroad stop in the 1860s and once hosted prominent abolitionist Sojourner Truth.
Conclude your itinerary in Beloit with a tour of the Beckman Mill, a restored and functioning 1868 grist mill that includes a sawmill display, visitor center, and gift shop. Surrounding the mill is a 50- acre, an interactive campus that includes a creamery, blacksmith shop, and vintage garden. Visitors can also see effigy mounds on the Beloit College campus, admire beautiful works at the Wright Museum of Art and watch a Beloit Snappers baseball game at the brand-new Riverbend Stadium.
For activity ideas on your next trip Subscribe for FREE to our newsletter.
Discover what else the Badger State has to offer with the Circle Wisconsin 2022 Group Tour Planner!