Experience Northwest Minnesota first-hand with captivating activities in one-of-a-kind towns
From an Emu ranch and a stunning state park to rich Scandinavian heritage, Northwest Minnesota is full of unique experiences and adventures for a variety of groups.
3 Unique Experiences on This Trip
Itasca State Park
Watermark Art Center
Northern Lights Railroad Museum
Duration: 4 Days
Available: Year-round
Ideal For: All
---
Day 1: Exploring Northwest Minnesota
Stop in Hackensack and visit Deep Portage Learning Center, Minnesota's "outdoor education and recreation destination." Nearly 10 square miles of rolling hills, a pristine lake and dense forest await your exploration. You can also partake in classroom learning on wildflowers, birding and renewable energy.
Visit the Heart of Minnesota Emu Ranch in Nevis. Located on Lake  Belle  Taine, this working ranch offers a one-hour walking tour of the facility, which houses nearly 400 birds. The guided tour includes the history of the emu in America, samples of emu products, and a visit to the chick, yearling, two-year-old and breeder barns.
Day 2: Itasca State Park, a sculpture walk and more things to do in Northwest Minnesota
The Mississippi headwaters is located in Itasca State Park, near Park Rapids. Walk across the mighty Mississippi as it starts its winding journey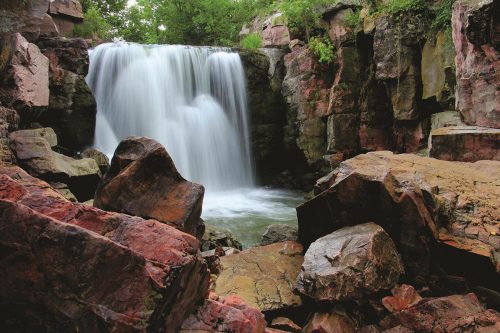 2,552 miles to the Gulf of Mexico. Stand under towering pines at Preacher's Grove. Stay the night at the historic Douglas Lodge or cabins. Explore Wilderness Drive in the 2,000-acre wilderness sanctuary.
Begin your Itasca experience onboard the 141-passenger river boat, the Chester Charles II. The narrated tour to the Mississippi headwaters provides a comprehensive overview of the history, wildlife and points of interest in Itasca State Park. The tour provides unique opportunities for viewing and photographing wildlife like the common loon, bald eagles, great blue herons, deer, osprey, and landscapes accessible only by boat.
Wake up in Bemidji. From Lake Bemidji State Park to a top-notch convention center, with many lodging and meal options, you can use Bemidji as the base to travel to some treasured recreation sites. Bemidji State Park hosts naturalist activities and a variety of outdoor experiences.
Enjoy the Sculpture Walk, which runs along the lake and throughout downtown. With more than 25 sculptures created by a well-known artist, they make for a beautiful hike through the town of Bemidji. Walking tour maps are avail-able. Don't forget to visit Paul Bunyan and Babe the Blue Ox at the visitors center along Lake Bemidji.
Visit the Headwaters Science Center, an exhibit floor that features more than 40 hands-on exhibits, including live animals, a hot air balloon, tractor and pitching cage, and a unique science- and nature-oriented gift shop.
Located along the downtown waterfront area of Lake Bemidji, the historic Watermark Art Center hosts photography, painting, art and fine craft exhibits and workshops through-out the year. In addition, they display national, regional and local artists in group exhibits, solo shows and installations.
Tour the Forestedge Winery in Laporte for light and dry fruit wines made from the bounty of berries and fruits that survive in northern Minnesota. Visitors will have the opportunity to see the gardens where the rhubarb is grown. In the winery one can taste and purchase wine, visit with the winemakers, and tour the production area.
Take in a show at the Paul Bunyan Playhouse, Bemidji's professional live production theater. The theater is nationally recognized as the oldest professional summer stock company in Minnesota, drawing actors from across the country.
Day 3: Scandinavian heritage, a one-of-a-kind local gallery and more Northwest Minnesota activities
Take in Minnesota's rich Scandinavian heritage at the Hjem-komst Center in Moorhead with a full-size Viking ship that sailed to Norway in 1982 and a replica Viking church, also known as a stave church. Photographs, recordings and an award-winning documentary chronicle the construction of the 76-foot, hand-built Viking ship and its incredible 6,000-mile voyage across the Atlantic.
Visit the historic Comstock House, built by Solomon G. Com-stock in 1883. This Victorian home showcases the popular styles of the time, blending Queen Anne and Eastlake designs. Comstock was a U.S. Representative, banker, and helped to build James J. Hill's railroad. The stylish 11-room house stood as a symbol of his civic and business accomplishments.
Pop into the Rourke Art Gallery & Museum, where guests will view exhibits and rotating galleries featuring American, pre-Columbian, Asian, African and Native American art from local, regional and nationally recognized artists.
Head back east for the night and dine at Zorbaz in Detroit Lakes. This iconic Minnesota chain opened in 1969, with this location being the first, and was named after the popular 1960s movie "Zorba the Greek" starring Anthony Quinn. The lively atmosphere encompasses the "no shirt, no shoes, no problem" lifestyle of a northern Minnesota beach bar. They serve delicious Mexican food, pizza and much more.
Drive north to Hallock for a visit to Far North Spirits, the northernmost distillery in the contiguous United States. Far North is one of a handful of authentic field-to-glass estate producers of small-batch, craft-distilled spirits. Plants and harvests are all hand selected, and the owner himself mills, mashes, ferments, distills and bottles the whiskey, gins, rum and vodka. Tour the distillery and enjoy spirits and cocktails in the cocktail room.
A journey up to the Northern Lights Railroad Museum in East Grand Forks is a must. This Casey Holt Junction resembles a train depot and features a digitized scale model railroad and two digitized model railroads. It also has a telegraph office, public viewing hall and museum featuring historical memorabilia from the glory days of railroading. Outside there are 800 feet of standard-gauge railroad track under construction, featuring a restored Great Northern caboose, an operating block signal, motor car and other equipment.
If you'd like more great group travel ideas in Minnesota, check out the Minnesota Group Tour Guide and be sure to Subscribe to Leisure Group Travel to stay up to date with our latest travel news.