Groups can step back in time at this living, breathing Virginia attraction
Few places provide more insight into early America than Colonial Williamsburg, the world's largest living museum.
As 21st century visitors stroll the car-free streets of Virginia's first capital, the 1700s come alive through craft demonstrations, exhibitions, pageantry and talks as costumed interpreters go about their everyday duties.
The 300-acre historical city contains hundreds of reconstructed and restored buildings, some of them housing shops of artisans busy at work creating products like wool, linen, wigs, buckets and bricks.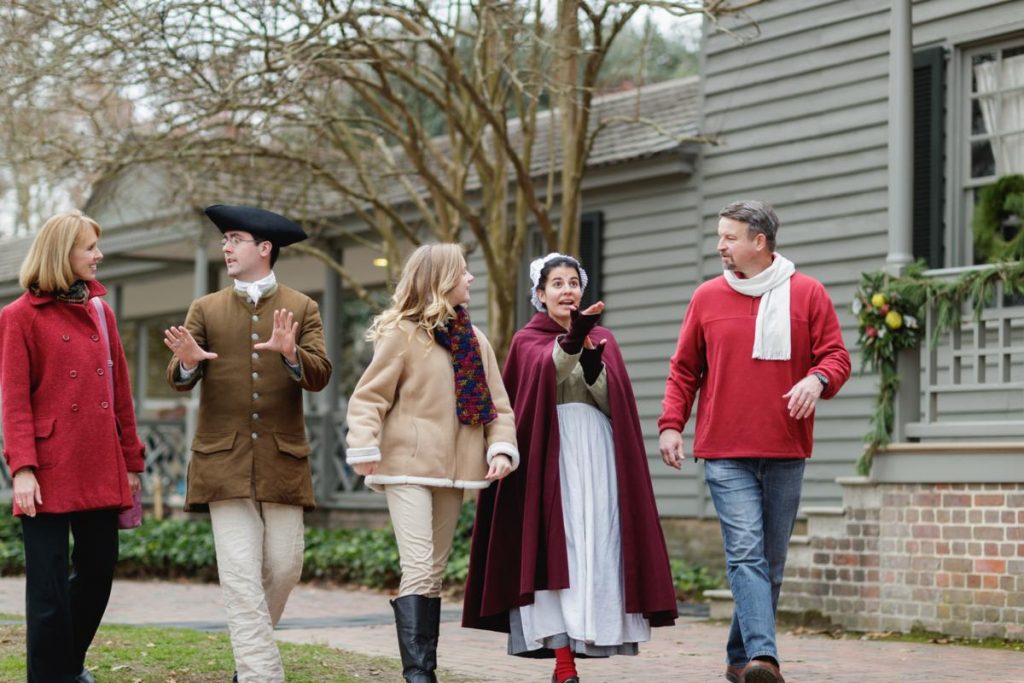 The Governor's Palace was the elegant residence of seven royal governors and the commonwealth's first two state governors. Demonstrations of 18th century cooking are held in the kitchen of the palace complex, and elaborate formal gardens feature flowers, vegetables, arbors and a maze. Other government buildings include the stately Capitol and Courthouse, where guests can take part in a re-enactment of a legal proceeding.
Live outdoor theater experiences throughout the Historic Area re-create the struggle for American independence from 1774 to 1781.
All the cameras come out when the fife-and-drum corps marches down Duke of Gloucester Street.
Interactive experiences encourage visitors to immerse themselves in the past. For example, you can help the brickmaker by stomping clay with your bare feet, be a soldier taking part in drill practice or try your hand at gardening using tools of yore. Some of the interpreters encountered on the streets of Williamsburg portray famous people like George Washington, Thomas Jefferson and Patrick Henry, plus other Nation Builders who made contributions to the American story.
Perhaps you'll meet Ann Wager, a teacher who taught enslaved African-American boys and girls, or James Armistead Lafayette, an enslaved man who earned his freedom as a spy.
Bruton Parish Episcopal Church, dating from 1710-1715, is a well-preserved example of early colonial architecture and one of Colonial Williamsburg's most treasured landmarks.
Museum-goers will want to see the impressive array of antique furniture on display at the DeWitt Wallace Decorative Arts Museum or the excellent collection of American folk art at the Abby Aldrich Rockefeller Folk Art Museum.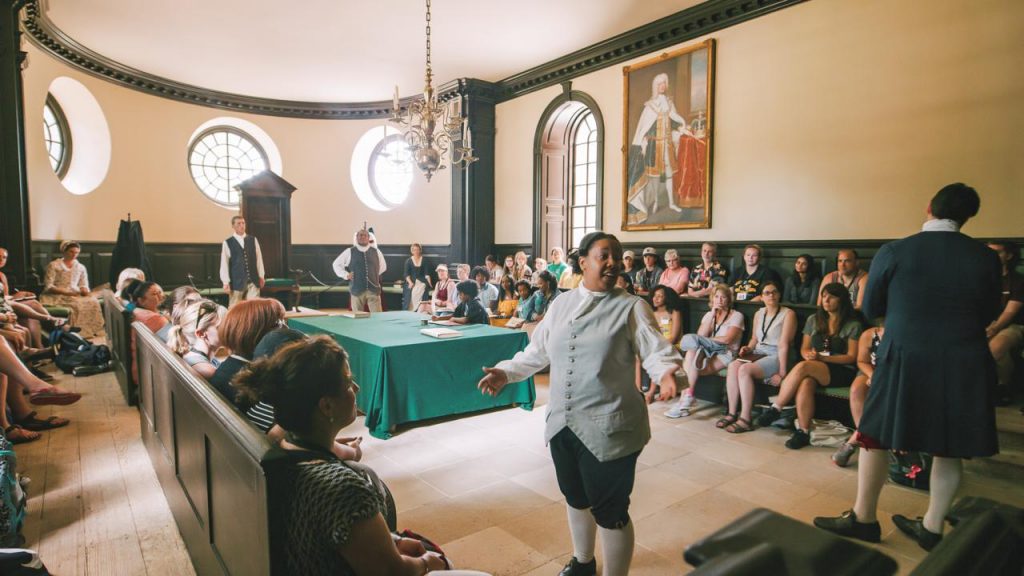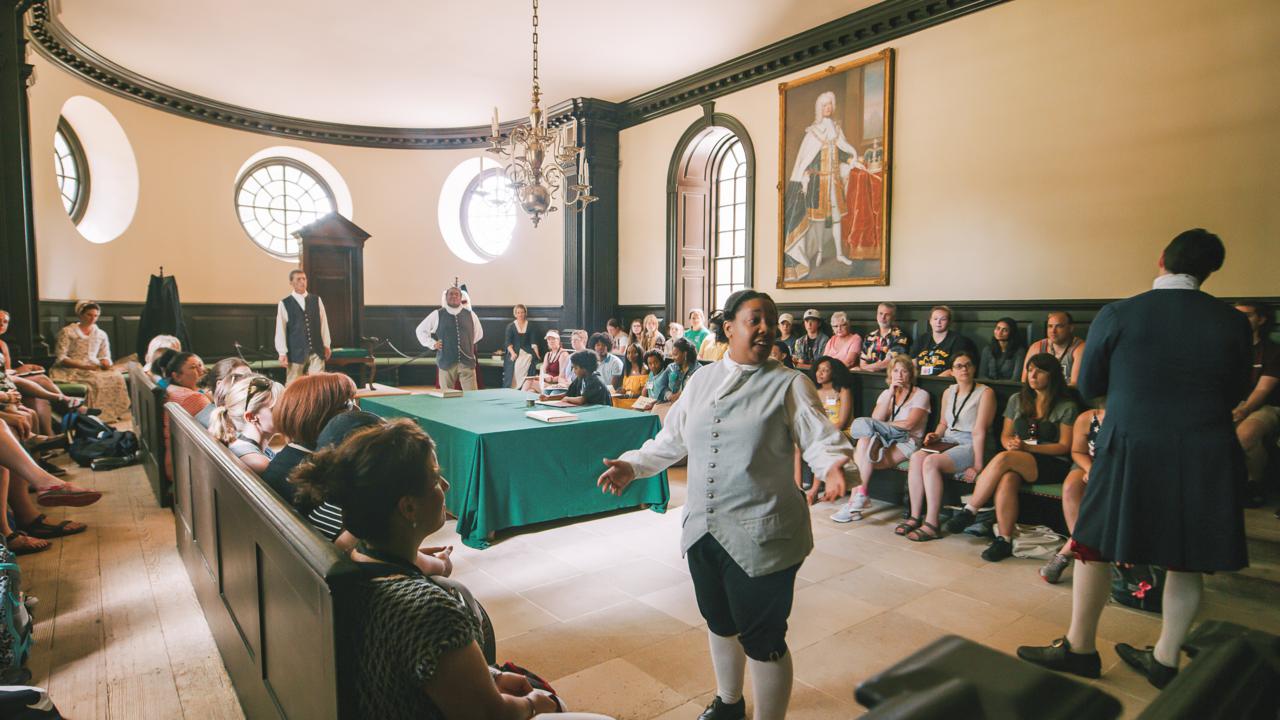 Tour groups also get into the revolutionary spirit at mealtimes. Several historic dining taverns furnished in period style and staŒed by costumed servers dish up the colonists' food favorites, including Brunswick stew, peanut soup, oyster fritters and spoon bread. Wandering balladeers may serenade during your candle-lit dinner.
The group sales team at Colonial Williamsburg can set up a guided tour for groups that want a structured experience or may be short on time. I t can arrange customized tours focusing on a specific topic, such as government, women or daily customs.
For entertainment after dark, options range from ghost tours to music, drama and dance performances.
[optin-monster slug="qxyeebzpnmsbhafzuqla"]