Technology companies are working to get the group travel industry up to speed with innovative solutions for online bookings
Since the insurgence of the Internet, the travel industry has been at the forefront of technology, working to make booking travel as easy, convenient and economical as possible. According to Phocuswright, a travel market research company, online channels will account for a projected 45% of total gross bookings in 2016, and mobile is emerging as a popular booking platform, too. However, there's one segment of the market that has been left behind: leisure group travel.
The management complexities have kept group travel bookings to a strictly off-line process through phone calls, emails and even faxes. Some companies are hoping to change that, bringing group travel online and creating a more seamless, straightforward method.
While group travel may be considered niche, it is a profitable one. This segment of travel cannot be ignored by technology, and a number of companies are stepping up to address this issue. Businesses like Travefy, HotelPlanner and Skipper are looking for ways to make it easier to book a group trip online.
Why the slow uptake?
With all the innovation we've seen in travel technology over the years, it seems odd that an online tool for leisure groups hasn't come to fruition. People in the indus-try, however, are not surprised. "There are a lot of reasons why the technology has been lagging," says David Chait, CEO & Founder of Travefy, an online group travel planning site.
One reason, according to Chait, is the structural aspect, especially when it comes to back end systems for airline tickets and hotel prices. "They weren't built around accommodating large groups," says Chait. "The first thing you have is actually a technology hurdle to get over."
Other companies, including Skipper, which specializes in booking hotel blocks for leisure groups, have observed this obstacle. "Hotel booking channels have not innovated or evolved nearly as quickly as the rest of the travel mar-ket," says Jason Shames, CEO and founder of Skipper. The systems "are providing standard transient rates for one to eight rooms and sales are quoting bespoke offers for nine-plus rooms. Those transient offers, traditionally, have not been designed to best meet the needs of different leisure use cases."
Another reason is that groups are not "low hanging fruit" because they are more complicated than individual travel. "There are so many stakeholders involved in a group," says John Prince, Co-Founder/CIO of HotelPlanner and Meetings.com. "It's hard for an individual to make the transaction in one single online session." All the moving parts involved with group travel makes it tough to address, and only recently have companies really started giving it the attention it deserves.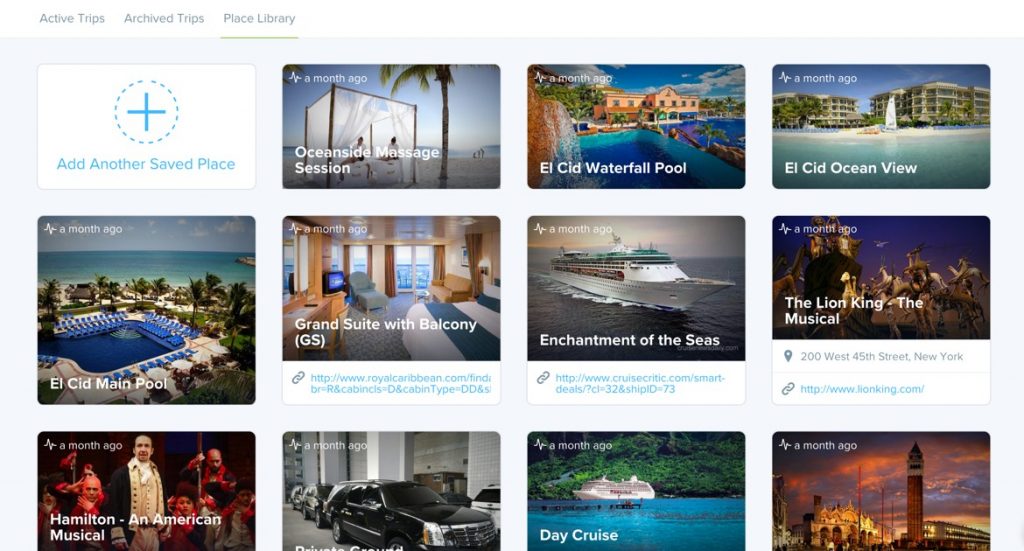 Evolution
The industry has acknowledged the poten-tial and profitability of leisure group travel. As a result, there has been an increased effort to create a group-friendly online booking platform. The biggest evolution is the automa-tion of many tasks that were previously manual and addressing the technology that needs to be in place to make it easier for everyday consumers and travel professionals.
---
Digital Edition of December Leisure Group Travel Powered By
---
Travefy was built with groups in mind, and it employs software to solve many of the problems people face when planning a group trip. The platform allows groups to collaborate and communicate in one place, as well as direct some of those pain points such as expense management, according to Chait. Travefy has a free group travel tool for consumers, where they can have discussions, build an itinerary and track shared expenses. They also offer professional tools for travel agents and tour operators.
"For agents and professionals, we're helping them reduce that human capital cost by giving them a beautiful place to easily build those custom itineraries," Chait says. "But more importantly, get them a communi-cations and collaborations platform rather than dealing with the headaches, emails and phone calls with a group of 10."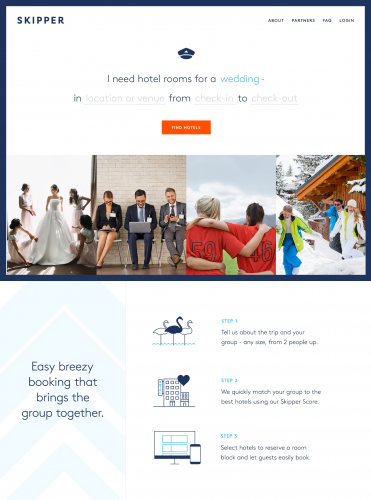 Other travel-based websites are using Travefy's technology as a way to cater to groups. For instance, if you book a vacation rental on HomeAway's App, you will see a "split expenses" button that lets you collect funds from friends and other travelers in the group for the rental or perhaps groceries or activities.
HotelPlanner focuses mostly on the hotel booking aspect of a group trip, while also al-lowing people to take the process offline and speak with properties about their vacation, wedding or family reunion. "We've always embraced the concept of tech and touch," says Prince. "We realize that these are very important purchases and events for people."
With that in mind, HotelPlanner wants to keep certain touch points in place so people feel comfortable and confident in their deci-sion, while at the same time automating the mundane and time-consuming aspects of the process. This includes the room quotes, the contract signing and the ability for group members to book into a room block. The platform makes it easy for group planners to negotiate bids online, without picking up the phone. It also assists with finding the best deal, as HotelPlanner's bidding auction drives the lowest group rate, making sure you're getting the best price possible.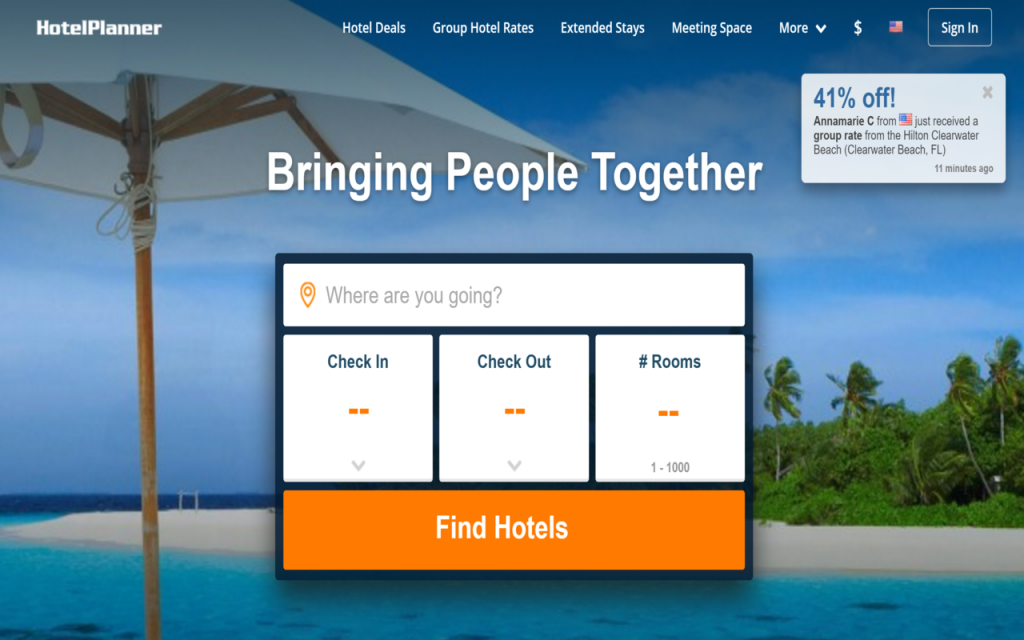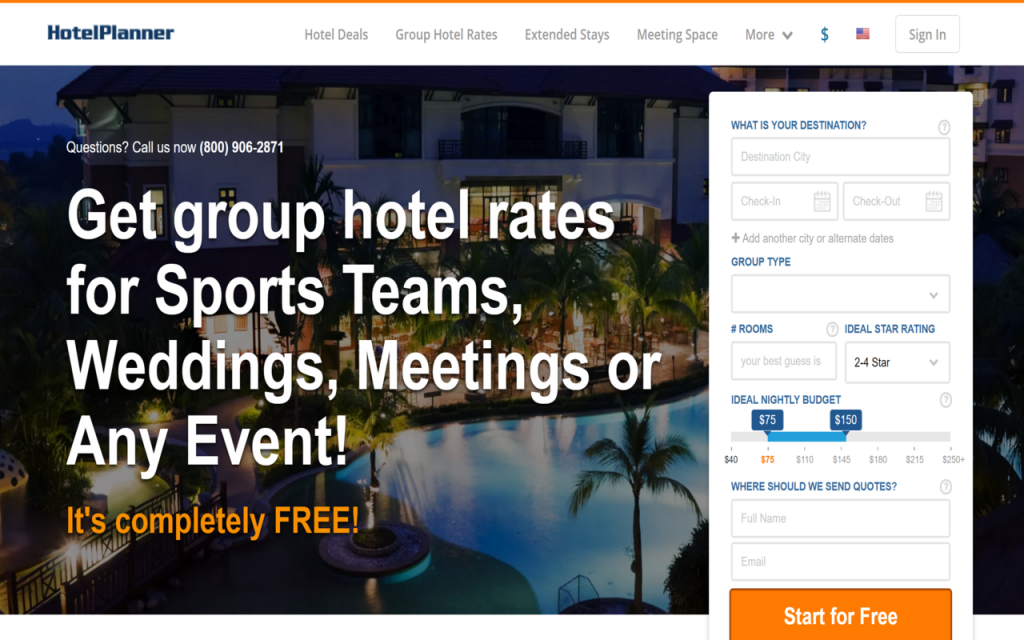 Another player in the hotel booking market is Skipper. The company is there to help both consumers and hotels with group travel. With all the alternative accommodation options out there now, Airbnb and HomeAway, hotels are being forced to evolve and stay relevant, especially in the leisure group travel market, according to Shames. Technology like Skipper is encouraging hotels to seek alternative distribution techniques.
Skipper's platform is a place where groups can search and find the perfect hotel for their vacation. The Skipper Score matches groups with hotels based on their trip occasion, loca-tion and preferences. The technology and Booking Advisors deal with negotiating rates for groups, streamlining the process for every-one. Travelers have a personalized dashboard to review and accept hotel offers, sign con-tracts electronically, and get a shareable link for others in the group to reserve rooms. If you're planning a wedding, this is a godsend. "The end goal for us is to find a way to save groups time and money while delivering offers that best fit their group," Shames says. "Our goal is to get the right heads in beds."
---
---
Continued Growth
Travefy, HotelPlanner and Skipper have seen tremendous growth in the last few years. HotelPlanner processes over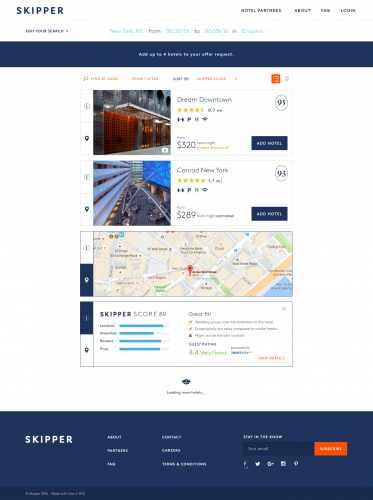 3,000 group requests a day; many of them first-time users, according to Prince. Travefy has supported over 575,000 trips with its collaboration tools, and over 200,000 groups have tracked and managed their trips and expenses on the platform. Travefy Professional provides tools to about 1,000 travel organizations, from independent agencies to major travel management companies.
Weddings make up a large portion of  the customer base for these platforms, but there are many other groups that are begin-ning to emerge and use the available tools. All three companies have noted that the sports teams and sporting events travel markets are stronger than ever. Multigenerational travel and family reunions have also seen a spike. Many travel professionals and agents are eager to use the latest technology available, making it easier for them to book larger groups and manage all the details.
The recent developments for online group travel bookings are promising, and industry experts see much more growth potential in the future. "It's an exciting time for the travel industry as a whole, especially for the group segment" says Chait. It's taken the last few years to really assess the behaviors of consumers and their tendency to use online platforms for travel. Now that the market is saturated, Chait says, we're starting to see more support in this still
"niche" market.