A charity centers around biofuel production in Costa Rica champions economic opportunity, humans rights and environmental sustainability.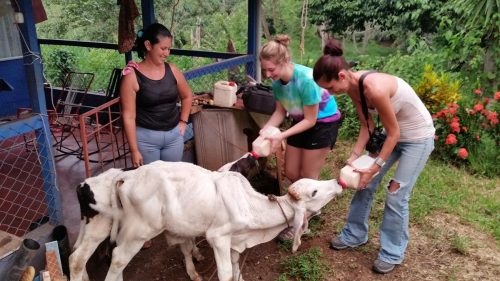 Since I was a teenager, I'd devoted my life to becoming a scientist because I loved understanding problems and solving them.
I have always felt that it is everyone's responsibility to give more than we take in this life, to leave the world a little better than we found it, and science was going to be my way of doing that.
During graduate school, though, I became disillusioned. I'd assumed that at this advanced level we'd be working together for the betterment of all, but I eventually realized that politics, competition and economics prevented that from happening. So, I decided to leave academia and began building my own vision, where I could employ my skills as a scientist to fuel my passions for quality and environmentalism. That vision became Empowered Biofuels.
I am just as passionate about this young organization as I am about my everyday work as chief development officer of Premier Travel Media, the publisher of Leisure Group Travel. We are pleased to have been chosen as the charity to represent women's issues in this magazine and appreciate the chance to tell our story.
Why We Do What We Do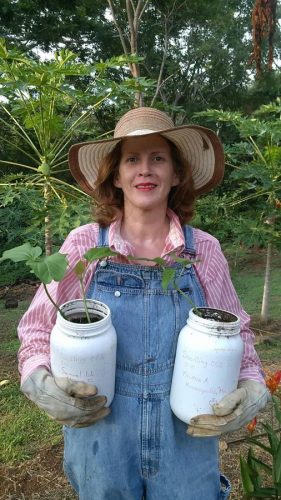 Having lived in Latin America for over a decade, I've witnessed first-hand the second-class status women are given and the double standards they endure. Especially in rural areas, women are discouraged or outright excluded from non-domestic roles. Education and skill training are powerful influences in women's ability to fight against the oppression they face and allow them to reach their full potential.
Our desire to help these women rise out of oppression dovetails with our grassroots environmental initiatives. The dangers and realities of climate change are well documented and the developed world often preaches the need to live sustainably. However, for most people underdeveloped countries, earning a living trumps living sustainably, and the two are seen as mutually exclusive.
By serving as an example and an educational center, we are working from the bottom up by teaching individuals and small communities in Costa Rica how to use a local, native, renewable resource to produce and consume energy in a more sustainable way and shoe them that they can earn a living from sustainable enterprises.
Likewise, through our international volunteering program, we are enlightening and educating others from around the world about the plight of Latin American women and how to achieve a more environmentally sustainable lifestyle.
How We Help
Our grassroots approach means that we go where the people are and therefore operate multiple project locations across Costa Rica. For biofuel production, we focus on a native tree species called Jatropha, which is ideal for this type of movement and is already well established in the country both in the wild and for use as a living fence by many of the local people.
Our basic plan is straightforward:
We choose a project location where we can have the most impact.
We find a Patron that believes in our cause and develop them into a community leader.
We use existing Jatropha in the area while planting more where we are able.
We train local women how to harvest the bio-oil and convert it to usable products.
We use the proceeds from selling these products to help pay for continued education for the women in marketable skills.
After two years in our program, the women are ready to seek gainful employment through the assistance of fellow organizations.
How You Can Help
There are so many ways to get involved! On a corporate level, Costa Rica is a wonderfully rich destination and while we have volunteering opportunities for small groups, we could use your expertise to help build and promote packages. We could also assist in local fundraisers and, of course, donations are always needed.