A vibrant city with a group-friendly attitude, Jacksonville has all the options a tour planner could ever want. It truly is Northeast Florida's coastal treasure.
Jacksonville, a nearly perfect location for group travel
Located in Northeastern Florida, Jacksonville is easily accessible by I-95 and I-10. Highway I-295 circles the city, providing easy access to the beaches and for returning to inland areas of the city. Jacksonville International Airport is serviced by 30 non-stop flights from major U.S. cities. Jacksonville is connected to East Coast cities with daily passenger railroad service.
Although Jacksonville is a great destination, its location is ideal for adding an extra day or two to your visit. A hub & spoke tour of the historic South would include Northeast Florida, Amelia Island, St. Augustine and much of Southern Georgia, including Savannah and Jekyll Island.
Downtown is where to begin
The Museum of History& Science (MOSH) is a premier visitor attraction and a fitting place to explore Northeast Florida history from the Timucuan Native Americans to the 1960s. Not to be missed is the historic Elmer Grey 35-foot mural depicting Timucuan, Spanish, French and St. Augustine scenes. In addition, eight core science exhibits, regular visiting exhibits and a planetarium promise there's always something to do at MOSH.
Consider your next downtown stop to be the Cummer Museum of Art & Gardens. In addition to outstanding artistic offerings, the museum shares the beauty of nature. As you'd expect, art is a part of the English- and Italian-inspired gardens and the Olmsted Garden. The museum's art collection has grown to more than 5,000 pieces with items from as early as 2100 B.C. through the 21st century. The largest porcelain collection in the U.S. is one of its major collections. New exhibitions arrive regularly, adding to the vibrancy of the museum and its educational mission.
Located downtown is the Ritz Theater & Museum, a featured stop on the African-American Heritage Trail. Constructed in 1929, the Ritz Theatre operated as a movie house catering to the African-American community of La Villa. Today's venue was built on the same site in 1999 to research, record and preserve the material and artistic culture of African-American life in Northeast Florida. The Ritz Concert Series continues the tradition of bringing iconic artists to grace her stage. The Spoken Word pays tribute to generations of verbal communications and their importance. The museum reflects and connects the area's significant African-American heritage. More than a dozen stops are featured on the African-American Heritage Trail, many in downtown Jacksonville.
Anytime is a good time to visit downtown Jacksonville, but festival time is special. Running Saturdays from March to December, the Riverside Arts Market features musicians, artists and food trucks. Located under I-95, this usually bland and unused area beneath the highway has been transformed into beneficial, public space.
Jacksonville Landing and the downtown pay tribute to the culture of the area's music contribution with the annual Memorial Day weekend Jacksonville Jazz Festival. Stages throughout the core of downtown come to life each year for three days and the entertainment is absolutely FREE.
One Spark is one of the more unusual festivals taking place annually the second April weekend. In a 20-square-block downtown area, creators are presented with an opportunity to connect with investors. It provides groups a chance to see innovations in art, education, health & science, music, social good and technology. Who knows, you might see the next best thing, or better yet turn your napkin drawing into a whole new career.
Wide, sandy beaches are full of fun
With more beach frontage than any other city, it just makes sense there's plenty of activity to enjoy. Simply relaxing and enjoying the warm sand and gentle ocean breezes may be the first choice of many. For the active, there are plenty of choices. Paddle boarding, surfing and kayaking are certainly options, but fishing takes first place among groups.
There are premier saltwater fishing spots to explore with a charter guide. The area's piers offer an afternoon of fun, and equipment rental is available. There's always a resident or two on the pier to share some local knowledge.
In a city's whose festivals shine, it's appropriate that the beach host one of its favorite events. The Springing the Blues Festival entertains visitors with great FREE music on the beach. The annual three-day Blues Festival is always April's third weekend and a great way to expand any itinerary.
If the beach isn't your thing or probing for that elusive ocean catch doesn't work for you, maybe shopping is a fit. Beaches Town Center is located just a few blocks from the ocean and offers a variety of stores from art galleries and boutiques to jewelry and souvenirs. The A1A Strip is famous for its variety and has a well-deserved reputation as a shopper's paradise.
If you still haven't found that perfect item for cousin Emily, you needn't venture far from the beach. St. John's Town Center features 150 retailers in an outdoor mall setting. Nordstrom, Louis Vuitton, Apple and Tiffany & Co are just a few names you'll recognize. Dining options at St. John's are plentiful. The Avenues exceeds one million square feet of shopping with names such as Dillard's, Coach and Chico's. River City Marketplace is all about outdoor shopping and dining. Bed Bath & Beyond and Best Buy are featured retailers. The St. Augustine Premium Outlets and The St. Augustine Outlets round out the Jacksonville shopping offerings with amazing outlet prices.
Beer here
There cannot be a better place for a brewery visit than the The Budweiser Jacksonville Brewery Tour. Providing fresh beer daily to the South, Jacksonville is one of only five breweries in the Budweiser family offering tours. A guided tour is great for groups and includes an oral history of Anheuser-Busch from birth through Prohibition. The "Beermaster Tour" is an in-depth, behind-the-scenes look at brewing Budweiser. Learn the steps to beer appreciation and discover your new, favorite beer at Beer School.
Over the past few years the Jacksonville craft beer scene has exploded. Names such as Intuition Ale Works, Aardwolf Brewing Company and Pinglehead Brewing Co. are regularly winning medals in craft beer competitions. JAX Ale Trail has been features eight craft breweries and three restaurants.
For the ultimate craft brew experience and one promising plenty of fun, jump aboard the Jacksonville Brew Bus. Seating up to 23, the Brew Bus provides tours to local breweries every week. The Brew Bus also offers customizable charter packages to groups.
Lodging options for every group
Whether you're seeking beach resort accommodations, a downtown hotel close to museums and festivals, or a traditional flag hotel with a great group program, you'll find them all. Jacksonville boasts more than 18,000 guest rooms between the downtown, beaches and suburban areas. Blend an additional 11.000 resort rooms into the mix and you're sure to find exactly what you need.
Your table awaits you
As Jacksonville lodging welcomes guests with Southern hospitality, the area's restaurants are infused with Southern charm. Group-friendly restaurants in the area offer an eclectic blend of classic Southern comfort foods, casual elegance dining, coastal favorites and plenty of international flair. This melting pot of Spanish, French and African cultures and tastes is a truly one-of-a-kind culinary experience for group visitors. Bring an appetite and your sense of culinary adventure.
Visit Jacksonville is ready to help
Wanting to meet the tour planners every need, Visit Jacksonville has numerous complimentary services:
VIP Welcome
Visit Jacksonville logo bags
Tour quotes
Pre-planning meeting
Attraction details
Hotel rates and availabilities
Customized itineraries
Receptive services
FAM tours and site inspections.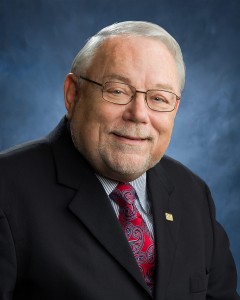 Bob Meyer, CHA
904-421-9183
Visit Jacksonville and the Beaches
N. Laura Street • Suite 102
Jacksonville, FL 32202
Websites: Visit Jackson Ville Jax Heritage Trail Jackson ville
YouTube: U Don't Know Jax
Social Media: Twitter Facebook Instagram Google+