Whether you're looking for a Wisconsin adventure at the height of summer or during  winter, regional festivals highlighting local culture abound.  Wisconsin fun is never out of season.
Enjoy everything Wisconsin on a stick at the annual Wisconsin State Fair. Flavored milk, fried cheese curds, roasted corn and the iconic Wisconsin Cream Puff await connoisseurs of delectable, delicious treats. Check out the cows, horses, chickens and racing pigs throughout the fairgrounds. Shows from top name entertainers to the Kids from Wisconsin your groups will enjoy the sights and sounds of the fair.
Lighthouses, which guided vessels through the Lake Michigan fog, have become an emblem of Door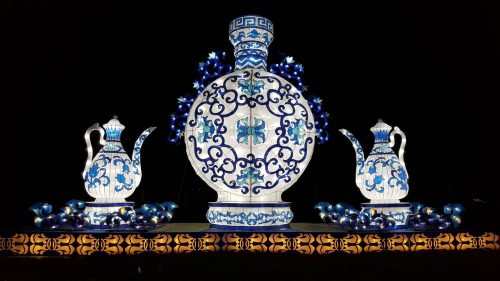 County history. You can visit some of these impressive structures any time of year, but your group will gain special appreciation during the Door County Lighthouse Festival. Hosted every June by the Door County Maritime Museum, the event grants exclusive access to lighthouses that normally remain closed. Board a boat in conjunction with Shoreline Scenic cruises and pass by the still-active Cana Island Lighthouse, Baileys Harbor Range Lights and several shipwrecks from the 1800s. Landlubbers in your party can ride a trolley for the Ghost Tour, which unearths the peninsula's haunted past.
Brighten up a Milwaukee autumn evening with a visit to China Lights at Boerner Botanical Gardens. Dating back to the Han Dynasty in 1st century China, lantern festivals traditionally welcomed the new year, and now your group can savor an evening of Chinese culture in the gardens. Every September, the grounds are illuminated by thousands of oversized, hand-painted lanterns, and your group will embark on a guided trail that passes by enormous dragons, pandas and pagodas. Artisans spend a month welding frames, measuring fabric and coordinating lighting as they update this tradition, and their work includes colorful peacocks, windmills and tulips. Afterwards, enjoy a traditional Chinese acrobat performance, wander a craft market and sample hot tea and sake.
Hosted in Sheboygan's Evergreen Park, Making Spirits Bright is a holiday light show that features 325,000 individual bulbs along a mile-long forest road. Your group will drive through tunnels of LED arches, past elaborate spiral Christmas trees and dancing gingerbread men in Candyland. Cars can tune into 89.1 FM to hear synchronized music as they pass by illuminated sites. Afterwards, stop by the Quarryview Center to enjoy hot cocoa, purchase wreathes and meet Santa Wisconsin State Fair himself.
For activity ideas on your next trip Subscribe for FREE to our newsletter.