Iberia Airlines' Premium Economy Class offers elbow room and a little extra coddling
Wider seats, more leg room, private-club feel—what's not to like about flying Premium Economy on Iberia Airlines to Spain?
This relatively new intermediate flight class on the well-respected national airline of Spain is an upgrade over regular Economy but lots less expensive than a spacious, lie-flat seat in the uppity "bedroom in the sky" environs of Business Class a few steps away. It's a good compromise for those willing to shell out an extra few hundred dollars for a pleasant flight from North America to Spain.
My Iberia long-haul was from Chicago to Madrid, where I stayed a day before flying Iberia Express to Spain's Canary Islands for a week of exploration in the sun-kissed archipelago off the coast of western Africa.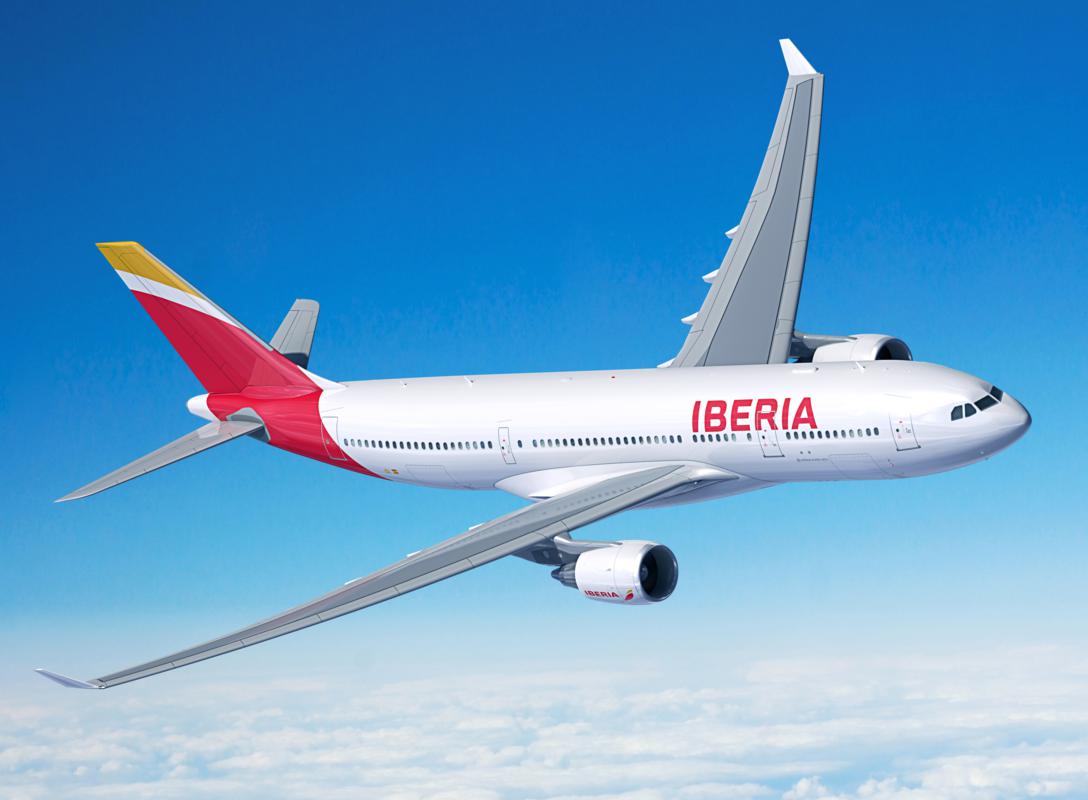 Once we took off from O'Hare International Airport, the cares of the world slipped away as I sat back to enjoy the next eight hours—well, as much as you can enjoy being confined in tight quarters with a bunch of strangers. But at least in Premium Economy you don't feel as crunched as you would farther back in the plane. And in Premium Economy there is less likely to be kiddie commotion.
After we took our seats, a flight attendant served us orange juice and offered newspapers. We also got a zippered red fabric pouch inscribed with the Iberia logo and "Turista Premium" (meaning "Premium Coach"). It contained socks, an eye mask, earplugs, toothbrush and toothpaste.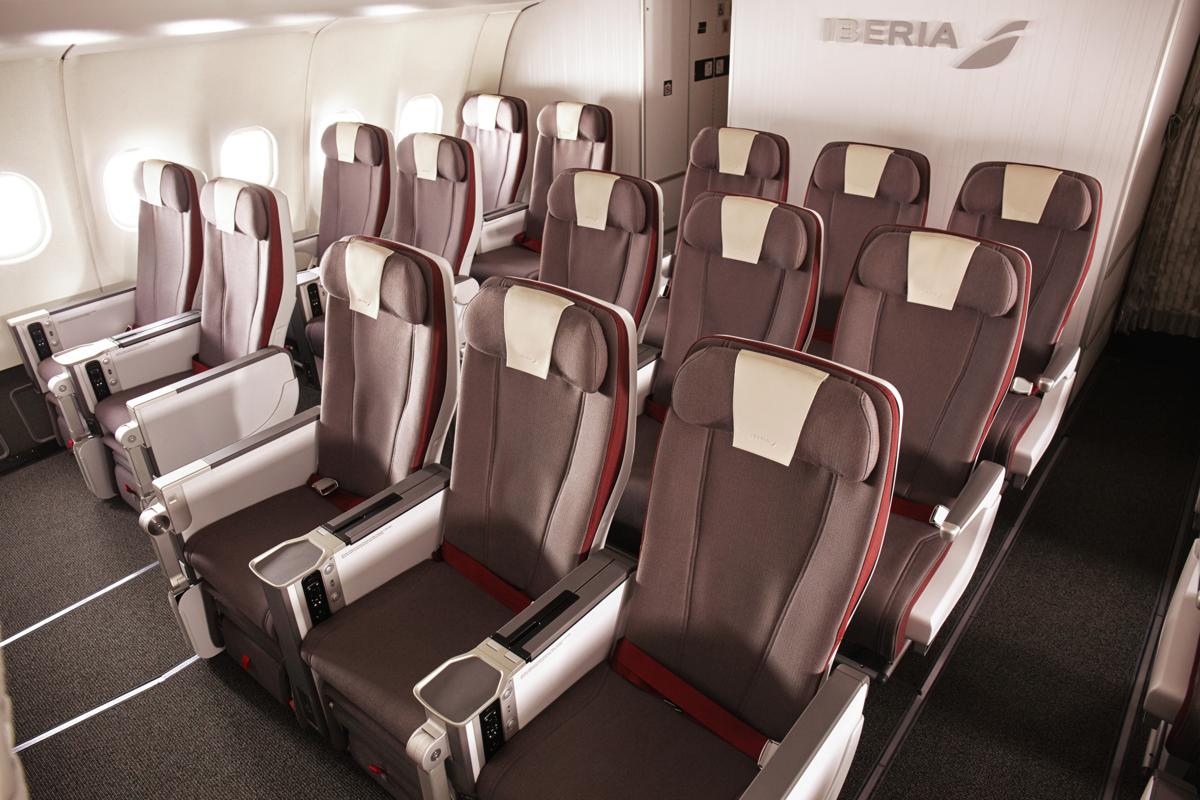 The cabin, curtained off between Business and Economy classes, contained just 21 seats—three rows of two on each side and three rows of three in the middle. The seats, with adjustable footrests, are about two inches wider than those in the Economy section of the aircraft, there is more separation between rows and seats recline 40 percent more than in Economy. Between seats is a wider than normal table for placing drinks and other stuff.
Premium Economy passengers also enjoy 12-inch HD screens (three inches larger than in Economy) and get deluxe, noise-cancelling headphones for watching the hundreds of entertainment choices, from movies and TV shows to games and music.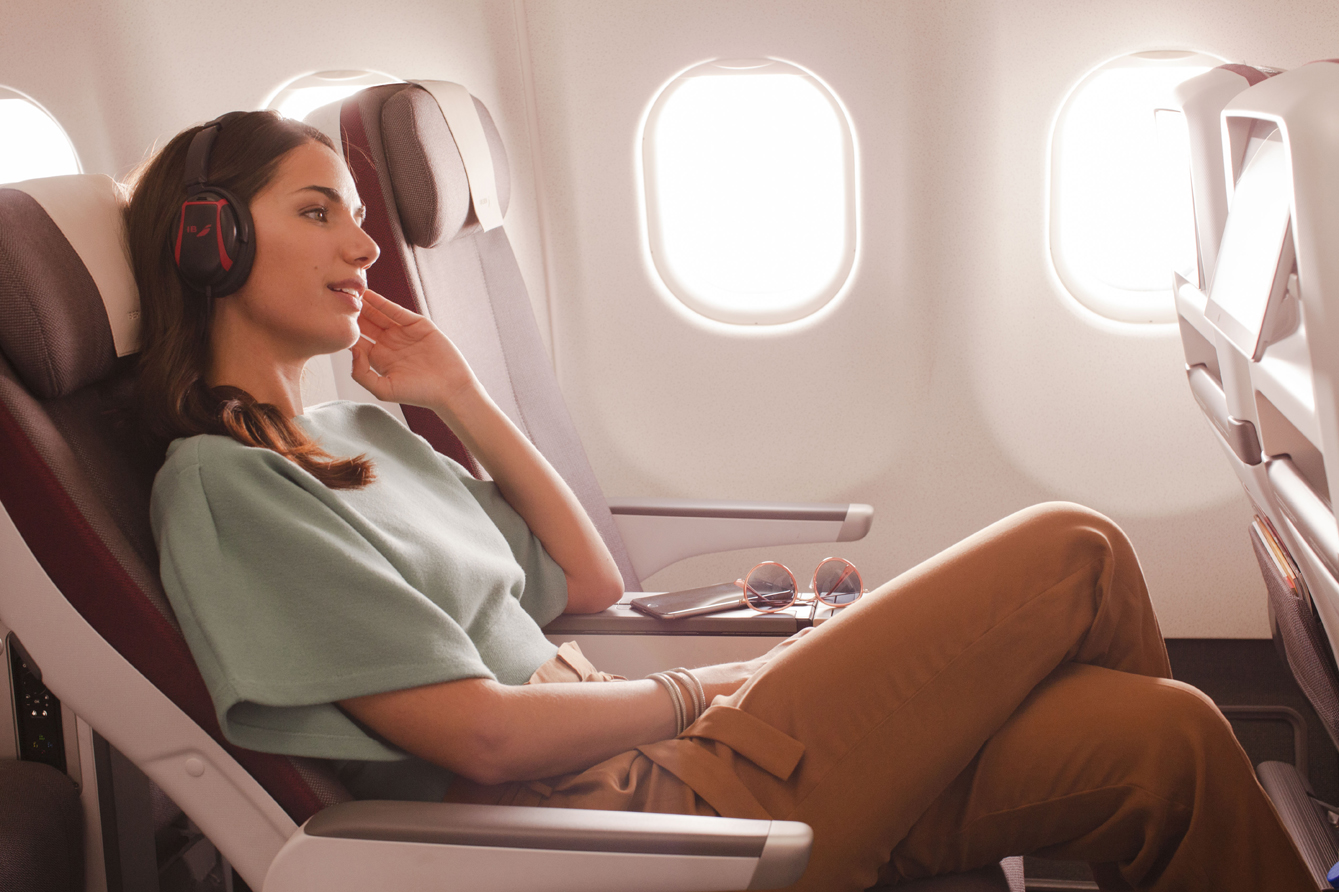 Other perks: Premium Economy travelers may bring a second piece of checked luggage for no extra cost. And they receive priority in checking in, boarding and exiting the aircraft.
Upgraded meal service is not part of the deal, however. My dinner on the Spain-bound flight was a choice of beef or vegetable lasagna—not bad but just typical airline fare.
On my flight the bathroom situation was not exactly ideal, as passengers in Premium Economy were not allowed to use the Business Class toilet just beyond the curtain. Instead, we had to walk to the middle of Economy to use those toilets. Talk about inconvenience when it comes to using the conveniences. While this is the case on A330-300 equipment, Premium Economy passengers on A340-600 planes have access to toilets right behind their section.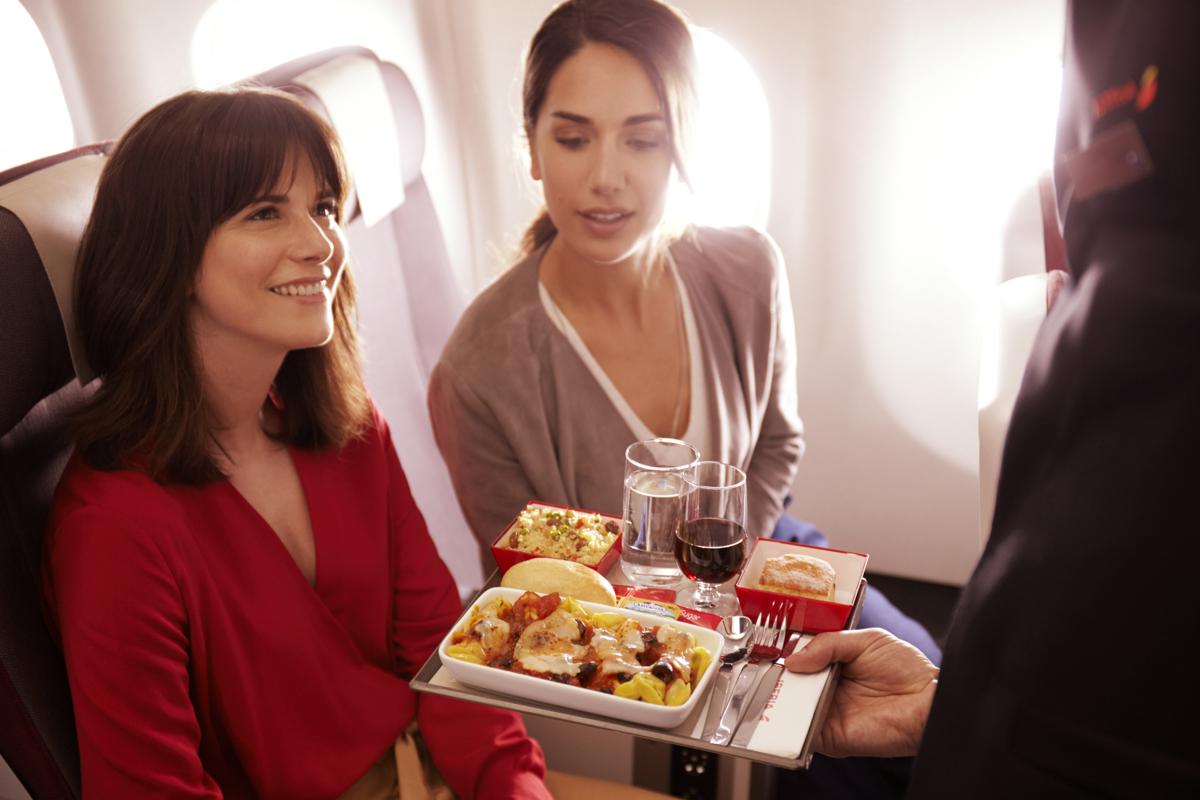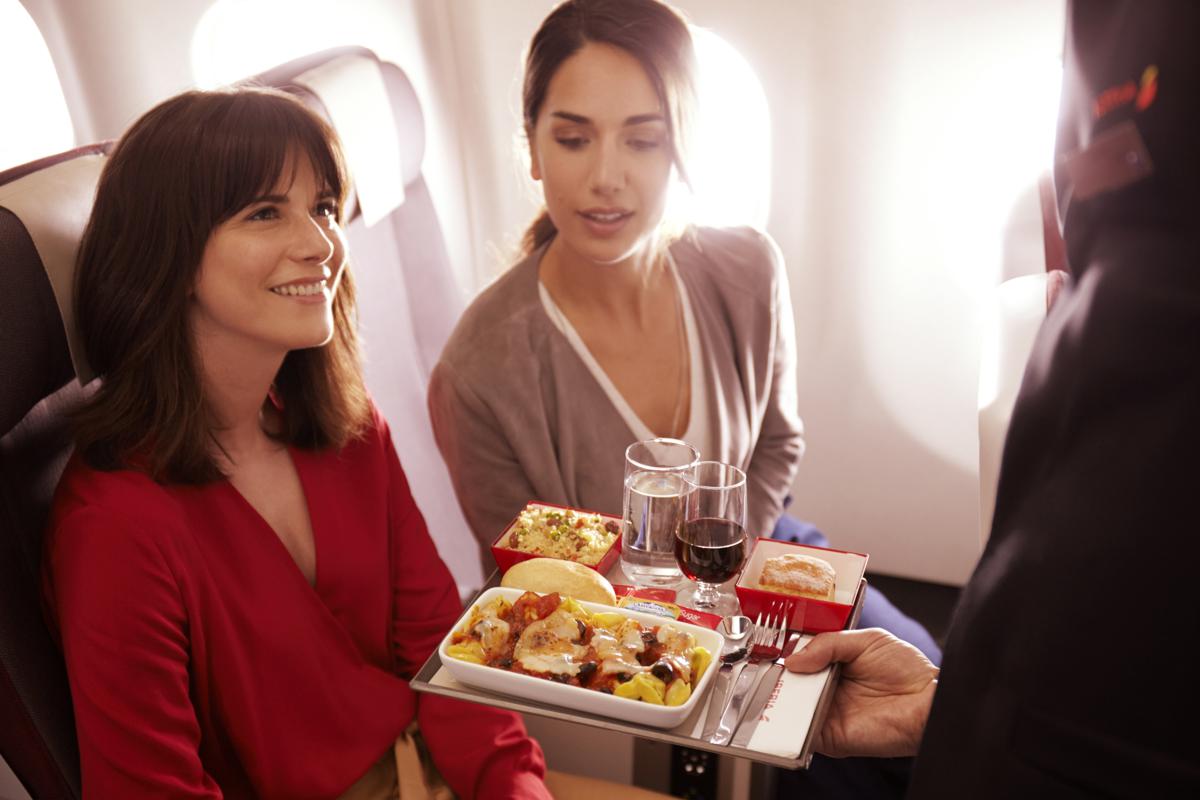 The new Airbus A350-900 was just introduced on Iberia and will be flying from Chicago to Madrid beginning in May 2019.
Iberia Airlines, a member of oneworld alliance, serves more than 130 destinations in nearly 50 countries. Its hub is Terminal 4 at the Madrid-Barajas Airport, a beautiful terminal with a high, undulating bamboo ceiling that lets in natural light. The winner of many architecture awards, the building is an inviting place to spend some time.
For more information on the Spanish airline, visit www.iberia.com.
By Randy Mink