There's no reason to be bored when you take your travel group to North Carolina's Crystal Coast. There's even less reason to be hungry.
Why steer your group to North Carolina's Crystal Coast? Would it be the miles upon miles of sandy beaches? The oceanfront views? The laid-back, friendly approach to hospitality?
Yes, to all of the above, right?
However, this does neglect one aspect of the towns and villages that make up the Crystal Coast: collectively, they're darn good places to eat. And, of course, this is an area that celebrates eating.
Where is the Crystal Coast?
Set off the central coast of North Carolina, the Crystal Coast is 85 miles of sandy beaches, barrier islands, and distinct, charming communities. Each of the places along the route has its own claim to fame: Atlantic Beach is the oldest resort town in the Crystal Coast; Beaufort has been named "America's Favorite Town" by Travel + Leisure readers; Emerald Isle is the best-known of the barrier islands; Morehead City hosts many a tournament as well as a vibrant arts scene; Harkers Island is where you'll find the headquarters of Cape Lookout National Seashore; Indian Beach, Salter Path and other communities in the area offer incredible water views and have been desirable vacation spots for generations.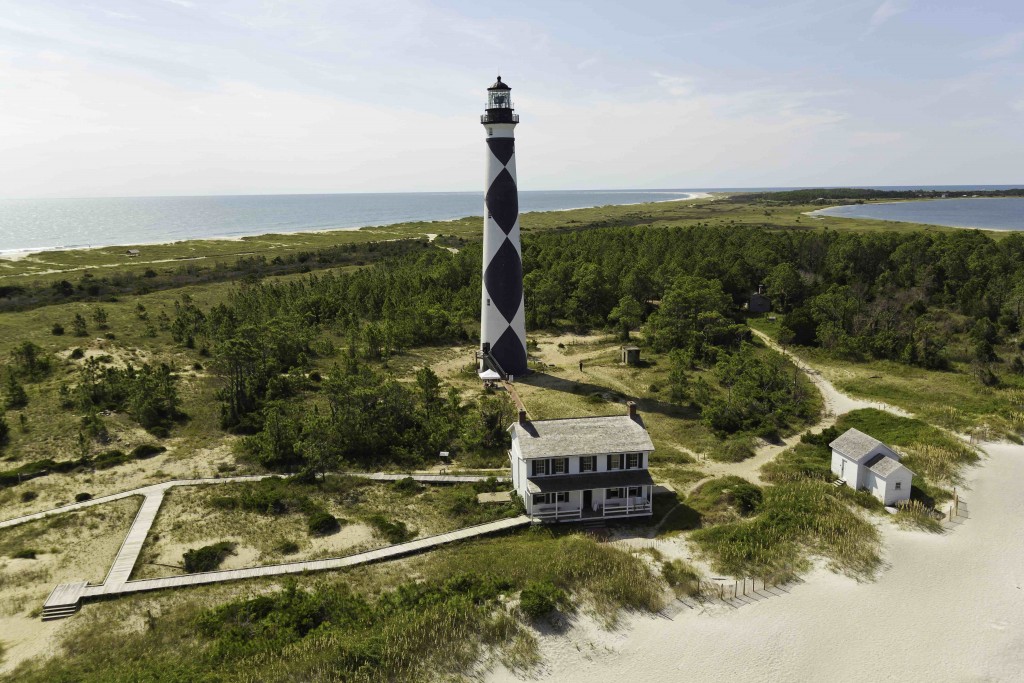 With all that's available, it'd be hard to pin down any one thing as the Crystal Coast's main attraction. Avid anglers would no doubt say it's the fishing, since the area's warm waters give it one of the longest seasons on the Atlantic Coast. Divers might claim it as their own, since these same waters are known as the Graveyard of the Atlantic. (They even claim the resting place of Queen Anne's Revenge, Blackbeard's own pirate ship.) Naturalists might refer you to the 56 miles of undeveloped beach along the aforementioned Cape Lookout National Seashore, while historians might quote Beaufort's 300 years of history.
But they're all overlooking one important thing: the food.
The Foodie's Guide to Local Events and Festivals
There are several ways you can celebrate the food culture in the Crystal Coast. You can go on a culinary tour of Beaufort's best restaurants with Hungry Town Tours, or arrange a tour based on the area's fresh shrimp or oysters. You can even combine a tour – say, a picnic lunch stop with wine and cheese – as you discover Beaufort's waterfront, downtown and historical district.
You can also do a DIY foodie celebration, stringing together your own restaurants and preparing a right-from-the-sea feast of fish or shellfish. But one of the great things about food is sharing it with others, and the Crystal Coast's lineup of festivals and events is all about sharing food and fun with the local community and visitors alike.
Let's start out with the most important food group: chocolate. Every year, the Carolina Chocolate Festival teams up with local chocolatiers (as well as confectioners from as far away as Virginia and Tennessee) for a dual purpose: to celebrate the best substance on the planet and to round up funds for worthy causes. If your group has a yen for chocolate tortes, chocolate cupcakes, chocolate truffles, or anything else related to the cacao bean, they'll likely find the key to their cravings at the festival. The annual festival takes place over a weekend in early February at the Crystal Coast Civic Center in Morehead City.
As many people know, October is National Seafood Month. Where better to celebrate sea-licious food than at the North Carolina Seafood Festival? Held annually during three days in early October, this is a can't-miss event for foodies. Like any good festival, there's a lot to do here: rides, games, live music, boat shows, fishing contests – and plenty of good food and education, provided by local chefs.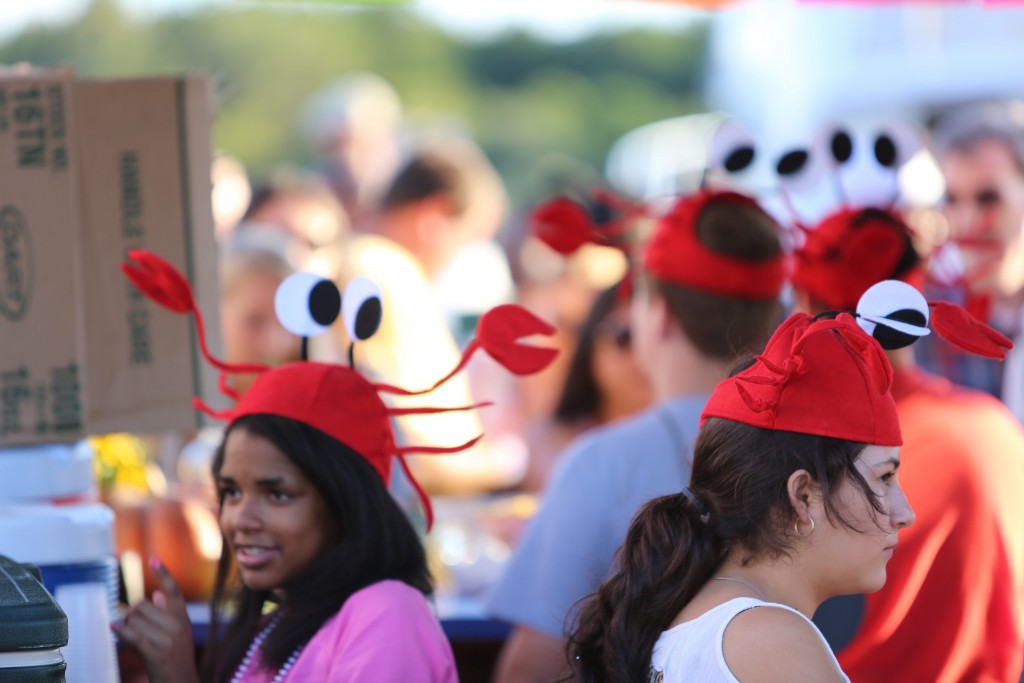 Without a doubt, Beaufort Wine and Food is the Crystal Coast's big-name foodie event organizer, and no list would be complete without two more of its happenings – the annual Oyster Roast and the Wine and Food Festival. The Oyster Roast, celebrated in early November, is more than just another comestible-centric party; it's an honoring of the Crystal Coast's heritage as a seafood producer and consumer. Guests will be able to dig into a real Southern-style seafood boil with shrimp, oysters and other seafood; if they care to, there's also a bonfire, hay wagon ride and live music. But real foodies might still be busy with the oysters.
Beaufort's five-day Wine and Food Festival might be named after the town, but it's actually a showcase of the entire Crystal Coast's culinary talent as visiting food mavens join local chefs, restaurants, wine distributors and sponsors  for nearly a full week of fun in April. Recent festivals included dinners, wine tastings, seminars, a fashion show, a Grand Reserve wine tasting and an Epicurean Village. If you miss this flagship event, you can also check out Beaufort Wine and Food events throughout the year.
There's no reason to be bored when you take your travel group to North Carolina's Crystal Coast. There's even less reason to be hungry, as the restaurants, festivals and celebrations make this an ideal destination for any foodie.
---
To start planning your foodie getaway to the Crystal Coast visit www.crystalcoastnc.org, and for more itinerary inspiration Subscribe for FREE to Leisure Group Travel.