Yokohama, Japan is bursting with food and activities, and just a hop away from the bustling city of Tokyo, it is a must see for any traveler
Yokohama, the capital of the Kanagawa Prefecture, is Japan's second largest city after Tokyo. In fact, this port city resides only a half an hour away from Tokyo by train. It is booming with sights and delights, is a hub for tourism and culture, and is a must-see location when visiting Japan.
A History of Ramen Noodles
One of your first stops should be the Cup Noodle Museum, featuring the Cup Noodle brand. This museum gives guests the whole history of how instant noodles began. There are pictures and labels mixed in with art and sculptures of, you guessed it, noodles. A favorite of mine is the glass wall of displayed cup noodles. It shows the design of the packaging over time, each displayed side by side in its own case, like trophies.
Guests can hop over to the second floor where they can actually create their own Cup Noodle. After paying a small price, people can choose the ingredients and draw on their cups to make their own designs. Then, the cups can be placed in aired up plastic "cases" that guests can wear like a bag to safely take their delicious noodles wherever they need to go.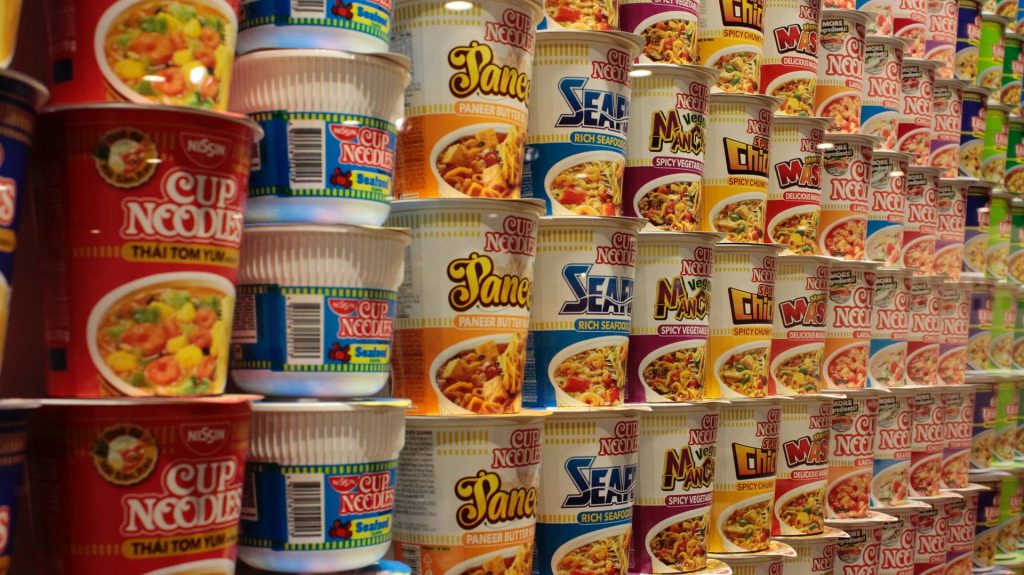 If you want to try some real ramen, guests can head to the Shin-Yokohama Ramen Museum. This is the first food-themed amusement park, having been founded in 1994. The museum teaches guests about the history of ramen. There are nine ramen shops featuring ramen from all over the country in a replication of a street in Japan from the year 1958. For those who want to do more than eat, the museum offers a class to make noodles using a traditional Chinese technique called aodake teuchi. Guests can even take their handmade noodles home with them.
A Touch of China
Yokohama, Japan is home to the largest Chinatown in the country . With fresh soup dumplings, piping hot buns, savory tantanmen and much more, there's plenty to love from the array of Chinese cuisine offered here. Over 600 stores and restaurants are located within this district. In addition, there are four entrances marked with colorful, grand gates. Each is named after the four cardinal directions and each has a guardian deity enshrined in the gated to protect Chinatown. There are five more gates that reside inside. One of the major hot spots in Chinatown is the Kanteibyo. This is a brightly-colored temple dedicated to the Chinese god of prosperity and business.
Yokohama. Japan's Tasty Suds
Guests craving some Japanese beer can hop over to the Kirin Brewery. The company was actually founded in Yokohama and is one of Japan's four leading breweries. Tours are offered for free and give a look at the facilities, and guests are encouraged to taste the beer. Each tour runs for 80 minutes, taking patrons through a gallery that discusses the history of Kirin and beer and throughout the brewery to look at the process. In the final 20 minutes of the tour, a free tasting with snacks is given. While the tour is given in Japanese, there is a guide in English to helps visitors along.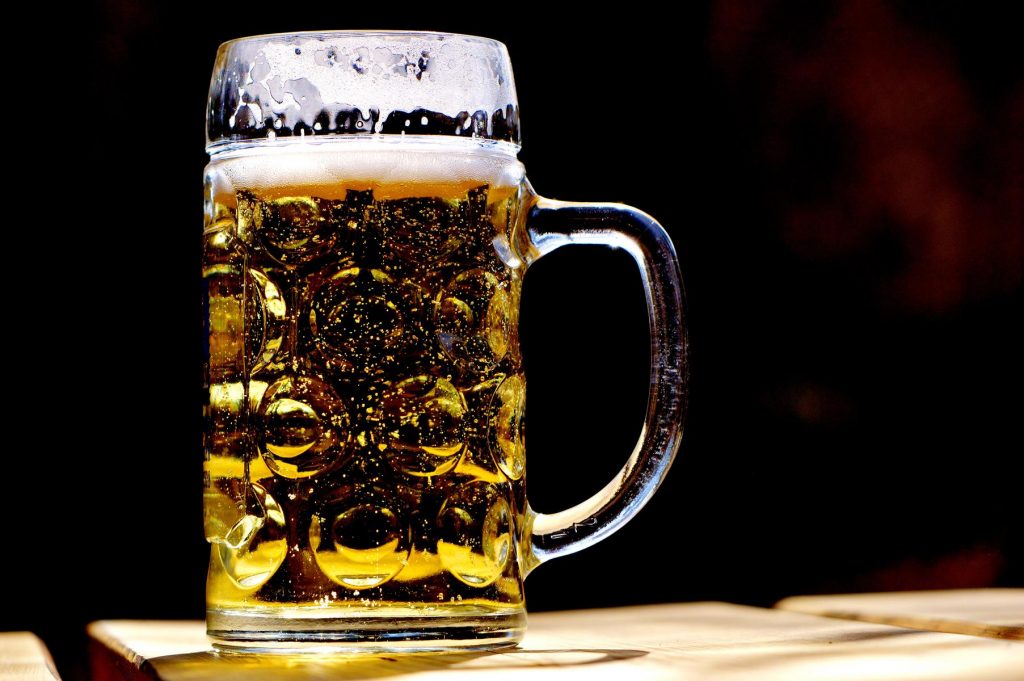 Thrills by the Coast
When coming into Yokohama, Japan, it's hard not to notice the giant, lit-up Ferris wheel in its skyline. It's a skyline I've seen many times but still enjoy every time I come upon it, as it brings up fond memories of friends and family. In Yokohama, a favorite is Cosmo World, an amusement park along the water. The Ferris wheel, named the Cosmo Clock 21, is one of its biggest features and gives riders the opportunity to see all of Yokohama, and even the skyscrapers of Tokyo and Mt. Fuji on a clear day.
There is no entrance fee for the amusement park. Rather, people pay for the individual ride. There are three zones in the park, broken up by age groups. Kids Carnival Zone holds the rides and attractions fit for younger kids, like a merry-go-round. Rides like the Disk-O, a spinning ride that goes up and down on a u-shaped track, is located in the Burano Street Zone for older kids. For those brave teens and adults, there is the Wonder Amuse Zone, which holds attractions like the Cosmo Clock 21 and Vanish, the first roller coaster to ride straight into the water.
Another popular amusement park is Hakkeijima Sea Paradise. Like Cosmo World, admission is not charged; visitors can walk around and shop in the park freely. Fees are charged to enter the attractions. There is Aqua Resorts, which houses the Aqua Museum, Fureai Lagoon and Dolphin Fantasy. Through this, visitors are able to visit the park's aquarium and see performances by some of animals, like the dolphins. Walruses, whale sharks, giant turtles and sea lions are just some of the 100,000 species showcased in the aquarium. Pleasure Land is the attraction side of Sea Paradise, including the Surf Coaster (a heart-stopping roller coaster that partly goes over the sea), the Aqua Ride II (a tubed ride on rapids) and Sea Paradise Tower (a panoramic ride that gives guests a 360-degree view of the area from above).
A Tranquil Jump Back into the Past
For a look at Japan's flora, the Sankeien garden is a wonderful place to visit. The garden features historic buildings, a pond, rivers, and endless trails that give the atmosphere of Japan back in the day. Among the historic buildings are a daimyo (feudal lord) residence, tea houses and Kyoto's Tomyoji Temple's three-storied pagoda. Spanning over 175,000 square meters, the garden is home to cherry, apricot and plum trees, which make for a beautiful blossoming spring.
---
By Ayumi Davis