The Colorado agritourism scene consists of farms, ranches, and bed and breakfasts where visitors can take part in hands-on activities
Imagine enjoying a plate of crackers and fresh Chevre cheese, the latter of which you made yourself just that morning. Or biting into a ripe peach you picked directly from the branch. Or purchasing home-spun yarn made from an alpaca you just fed. Believe it or not, these are all experiences visitors can have at farms and ranches through-out Colorado. In fact, the Centennial State has over 800 farms that offer agritourism activities, allowing guests an interactive, entertaining and informative adventure. You can literally become the farmer of your own dinner—kind of..
If you find yourself in Salida, plan to stay at the Mountain Goat Lodge. This cozy bed and breakfast offers intimate accommodations, as well as some interesting classes for guests. Have you ever wanted to own a goat? Well, now you have a chance to learn all about goat husbandry, from the best fencing to vaccinations to milking. And speaking of milking, you can even milk some of the resident goats and turn it into some delicious cheese as part of the lodge's cheesemaking class.
Fruit is abundant in the Colorado agritourism scene, with thousands of orchards stretching across the Front Range and throughout the mountains. Over on the Western Slope, Palisade and Grand Junction boast some of the best fruit-growing soil around. Palisade is known for its peaches—there's a major peach festival held every August—but you can also find cherries, apples, pears and plums, along with some flavorful vegetables. There are dozens of farms where you can stop in, meet the owners, get a tour of the orchards and enjoy fresh-picked produce.
For those who prefer flowering plants, be sure to visit Sage Creations Organic Farms in Palisade for an introduction on growing and harvesting lavender. In the spring, the farm offers classes for casual and professional gardeners; and in the summer and fall, there are classes on using lavender in crafts and cooking. If you just enjoy the smell and want to bring some lavender home as a souvenir, you can take part in the farm's u-pick experience, where you can head into the field and cut your own bundle (for a small fee).
Farm life is not easy, and it's even more work to run a fully sustainable operation. You can get a first-hand look at an organic venue at The Living Farm in Paonia. Owned by the Gillespie family since 1938, The Living Farm sits on 132 acres of land near Mount Lamborn. It offers self-guided and guided tours, showing guests the livestock, greenhouses and crops. (Guided tours are offered for groups, and prices vary based on group size.)
After your tour, you can enjoy the fruits of the farm's labors at the Living Farm Cafe. A true farm-to-table restaurant, the cafe creates succulent dishes with ingredients straight from the farm. Munch on menu items such as huevos rancheros made with locally grown pinto beans and farm-fresh eggs, or pan-seared striped bass with gnocchi and seasonal vegetables. If you're planning to stay in Paonia a couple nights, The Living Farm Inn offers comfortable rooms, and guests receive a free breakfast at the cafe. You can also enjoy farm tours and workshops as part of your visit.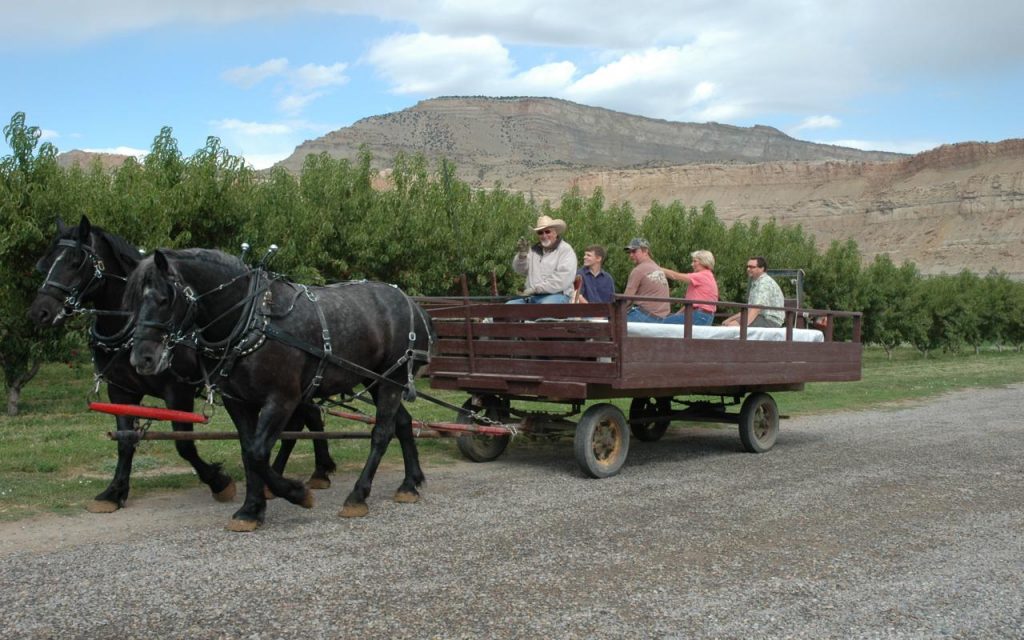 Want to experience a day on the ranch? Plan a dude ranch vacation at Sylvan Dale Guest Ranch, just seven miles west of Loveland. Connect with your inner cowboy or cowgirl at this historic working horse and cattle ranch. Spend the day riding the trails, enjoy a wagon ride or guided nature walks, and even participate in
ranch chores. Children can learn all about horse care and trail riding through the ranch's youth programs.
Over in Erie, tour groups can get lost in Colorado's longest-running corn maze.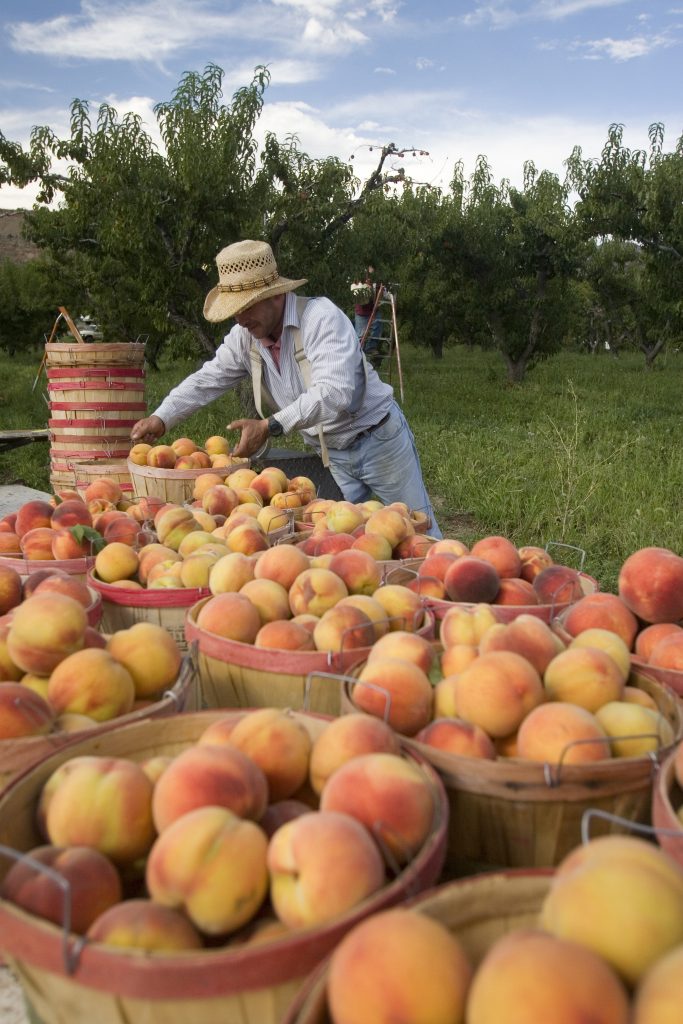 Anderson Farms has operated its 30-acre corn maze since 1999, winning several awards and honorable mentions for the maze designs. Guests can choose from one of three games, which will have them searching for checkpoints throughout the maze. For those who prefer not to get lost amid the corn, Anderson Farms offers wagon rides out to the pumpkin patch where visitors can pick from more than 70 varieties of pumpkin, squash and gourds. Activities during Anderson Farms Fall Fest include gem mining, feeding the farm animals and gourd launching.
Did you know Colorado is a hotbed for alpaca farms? Hundreds of breeders have popped up around the state in the last few years, making alpaca a popular livestock commodity. These Andean animals aren't bred for their meat, but rather for their fleece. Visitors can visit nearly any alpaca farm and pick up yards of woven fleece, or even knitted sweaters, socks and scarves. Head north to Wellington, and you can make a stop at Double K Diamond Llamas and Fiber and take a class on how to dye, knit and weave alpaca yarn, picking up the skills to create your own alpaca works of art.
In Colorado the agritourism possibilities are endless. From u-pick experiences and cooking classes to livestock lessons and yarn weaving, Colorado loves to show off its agricultural roots.