The area's farm-to-table restaurants, welcoming farms and craft beer innovators make Champaign County an agritourism haven for groups
Champaign County is well-known for its innovative university and thriving arts community, but it has also developed into a premier Midwest foodie destination. Thanks to the area's rich produce, Champaign County has cultivated a healthy (and healthy!) network of growers, restaurateurs and customers in the heart of the nation's corn belt. Your group can dine in a functioning farmhouse, tour the fields and explore the bustling farmer's markets that call this incredible community home.
Urbana's Market on the Square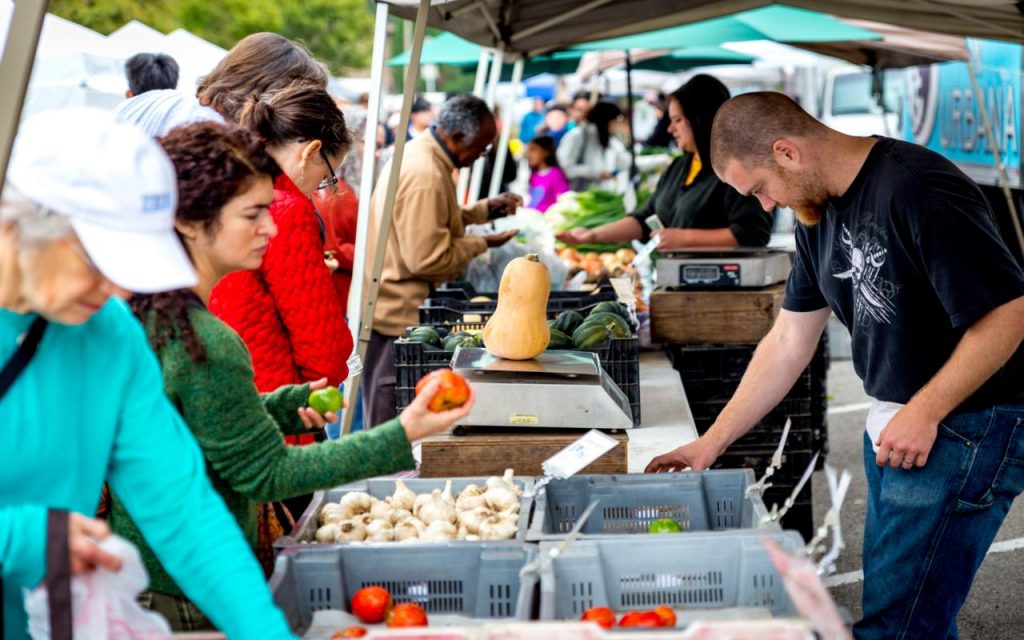 First established in 1979, this weekly gathering in downtown Urbana has grown from a few stalls to one of the largest farmers markets in Illinois. Over 140 registered vendors offer organic produce from across the state, including strawberries, apples, cucumbers and spinach. In addition, your group can purchase cage-free eggs, freshly baked blueberry muffins and wildflower honey. Growers are happy to discuss farming techniques and food prep with shoppers, and children in your party can participate in the Sprouts at the Market program, which teaches the benefits of a healthy diet. The market also hosts monthly cooking demonstrations and arts workshops, so your group can learn design fundamentals from local painters and designers.
The WheelHouse
Your group can taste delicious culinary creations made entirely with Central Illinois ingredients in St. Joseph's newest "farm-to-fork" establishment. Chef Ryan Rogiers previously worked at Alinea, a Chicago restaurant voted the best in North America, and he serves environmentally conscious comfort food like mushroom risotto, Challah French toast and strawberry cake. The hardwood bar serves local craft brews and small-batch wines, and the friendly servers can explain the local origin of every menu item. The restaurant is conveniently located in the heart of downtown St. Joseph and will soon be along the Kickapoo Rail Trail, a pedestrian path that shadows the old CSX Railroad route.
Prairie Fruits Farm & Creamery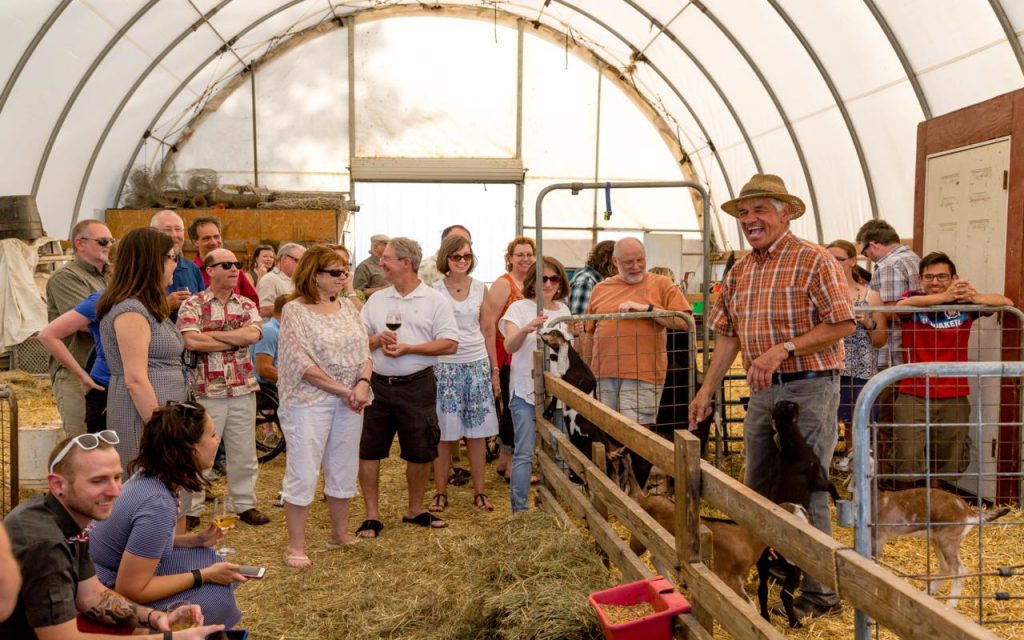 Three varieties of goats wander freely through tall grass on this 22-acre property—a fully-functioning farm that sells its own dairy products, produce and honey. Your group can see baby goats in the spring, pick fresh peaches in the summer and admire the prairie goldenrod in the autumn. During warm-weather months, the farm can package a tour of the facilities with a personalized chef's dinner. Your evening can include a visit to the milking parlor, a stroll through the orchard and a peek at the cheese-making process. Next, your party can sample the varieties of cheese, yogurt and crackers made in-house, all paired with biodynamic and organic wines from local producers. Your dinner will feature a selected theme and running commentary from guest chefs, while your group can admire the brilliant prairie sunset past the farmstead.
---
Willow Creek Farm
Located outside of Urbana on 37 sloping acres, this working farm sees horses, sheep and chicken range freely in the rotational pastures. A small greenhouse and garden area grow seasonal fruits and fresh alfalfa grows in the meadow. Not only can your group tour the farm's facilities and pet many of the animals, you can also savor a meal of locally raised meat and fresh produce in the beautiful wood-paneled dining space. The farm partners with V.Picasso, a Champaign-based restaurant that sources many of its menu items from Willow Creek. The establishment was the first restaurant in the city to install a wine tap, and the rustic restaurant serves savory dishes that integrate local and seasonal ingredients. Your group can enjoy risotto mixed with farm-grown tomatoes, arugula and lemons, while fish-lovers will enjoy the cedar plank-roasted organic salmon served with bacon jam.
Craft Brew Favorites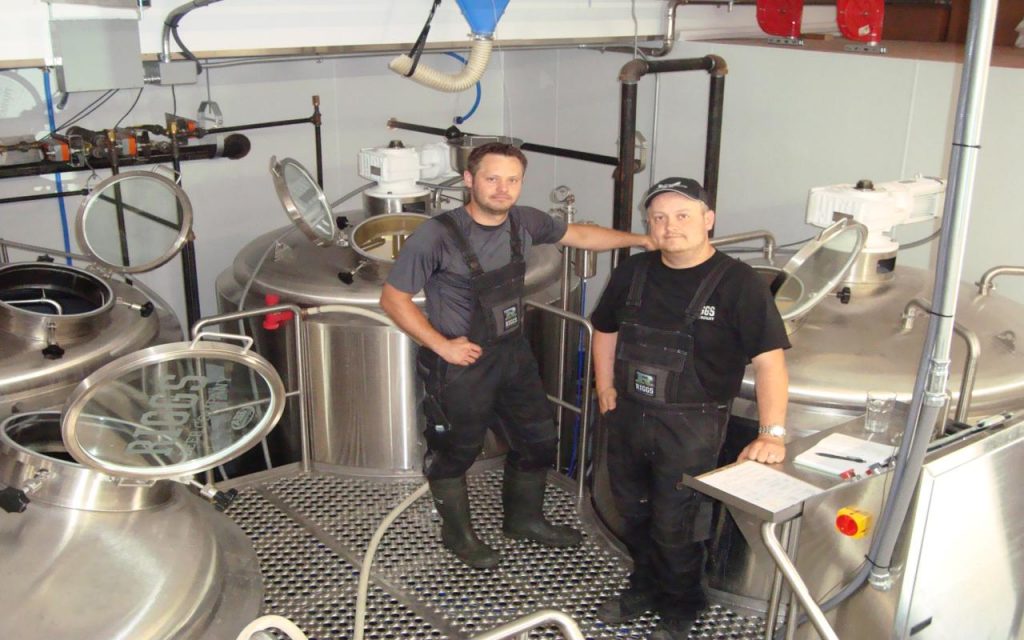 Champaign is keeping pace with the ever-expanding craft beer market. Several local breweries are developing award-winning creations from local ingredients, including Riggs Beer Company, a popular establishment located off the Urbana bike path. The 15-barrel brew house ferments its creations on-site, with many of the grains provide by its nearby farm. Your group can meet a resident brewmaster in the taproom or relax in the spacious patio and sample a popular hefeweizen, red lager or IPA. Craft beer aficionados will also want to hotfoot to the Blind Pig Brewery in downtown Champaign, who's Columbia Street Coffee Stout won awards at the Chicago Beer Festival. Your group can also taste the black currant sour, mango wheat and Samburro Chili Ale, which uses Mexican Morita chili peppers for additional kick.