Maybe your travelers are too elderly, too infirm or too set in their ways to attempt an adventure trip – even a short one. On the other hand, you may find that some of those among your clientele are tired of just riding around in a motorcoach, getting out occasionally to stretch their legs, visit the restroom and perhaps grab a bite of lunch. If this is your scenario, perhaps it's time to educate yourself as to what "adventure travel" really is and discover an alternative kind of trip that might excite your past clientele and, hopefully, your future travelers.
We must understand what "adventure travel" is and what it is not
Wikipedia defines it as "….. .a type of niche involving exploration or travel to remote areas where the traveler should expect the unexpected." Another definition says "a type of tourism involving remote or exotic locations in order to take part in physically challenging outdoor activities."
Related: More Than A Trend, Adventure Travel Is Here to Stay (leisuregrouptravel.com)
Those in the know understand that there are really two kinds of adventure travel: hard adventure and soft adventure. Hard adventure often involves specialized skills and physical exertion. Soft adventure, on the other hand, can be tailored to include gentle hiking, a sing-a-long around the campfire or overnights in an elegantly appointed tent instead of a hotel room. Most likely, if you opt to market an adventure trip to your clientele, it will be the soft-adventure kind.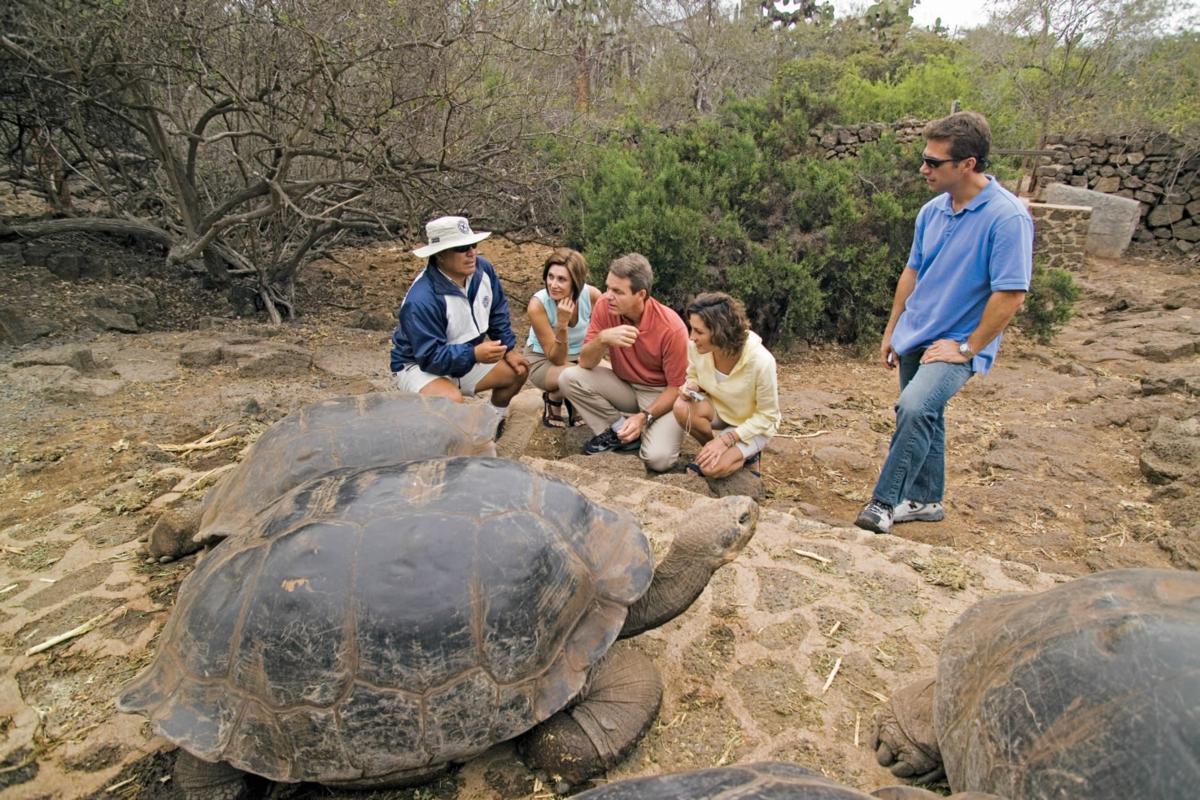 To ensure maximum care and attention to newbies, adventure tour groups are usually small (often only 10-15 participants). They are not necessarily less expensive than "regular" tours. In fact, sometimes they are more expensive due to the expertise and care that must be given to the unexperienced. They are a wonderful opportunity to include children and grandchildren who welcome the activity. Parents love seeing their teenagers away from their electronic devices and enjoying the outdoors.
Top Adventure Travel Companies
If you would like to investigate the possibilities of adventure travel, here are the names of a few companies you might like to contact and ask for a brochure. Some of them do international trips only, while others have both international and domestic offerings. Activities range from walking and hiking to kayaking, mountain biking and expedition cruises.
In speaking with any of these companies be sure to explain that you're looking for soft-adventure trips suitable for your potential group and then tell them a bit about your clientele. They might even tailor a private small-group trip for you.
If you ultimately sign on with a company to do such a trip, ask to see the material they will be sending your clients to help them prepare for the trip. It's most important that your travelers know the realities of what type of weather, clothing and activities they will be encountering so they will be prepared for all eventualities. They'll want to be sure they wear comfortable shoes and have properly layered clothing so they can put on or take off as necessary.
This may prove to be a brand-new experience – both for you as their leader and for them as the travelers involved. Help them to make it the best trip ever!