There's a growing demand for vacations designed exclusively for female travelers
Women's-only travel companies have been around for decades, but as the sector of the travel industry matures, diversification of product and customized experiences are being curated for an increasingly sophisticated audience. Our interviews with leading women's travel companies uncover why this thriving niche shows no sign of letting up, where their customers are coming from and where they are traveling.
In 1982, Susan Eckert founded Adventure-Women, a company designed to inspire fun, educational and participative options for active women who wanted to learn about other cultures. Now
run by three partners, AdventureWomen is considered a pioneer of the women's-only travel movement. It took some 15 years for the segment to start picking up steam.
"In 1997 I was just like other women unable to persuade friends or family to take a big trip with me, and not wanting to go alone or be a fifth wheel in a large tour group of couples," says Debra Asberry, president and founder of Women Traveling Together, one of the largest purveyors of women's trips with some 80 destinations annually. "I decided to build a company that would offer a broad range of travel choices, in a small-group environment for women traveling solo."
Others share a similar tale. Jennifer Vander Lind of Women Traveling the World adds, "I found a need for solo female travelers wanting small-group travel with other ladies. They did not want the big bus tours or to be on tour with other couples as a single female traveler." Vander Lind began offering tours for women in 2000.
Marianne Southall of Women's Travel Club saw this trend emerging before she started her outfit in 2013. "I was working as a travel agent and had many women who wanted to travel but didn't always have someone to travel with, so we started matching ladies up to travel together. It didn't take much to see that there was a need."
Some tour operators came into the industry from the corporate world. "I was in Europe on a break from my career to think through what I wanted my next chapter of life to look like," says Mary Cecchini, founder of Living Big. "One idea I thought of at the time (and eventually tested in the fall of 2014) was hosting adventures for small groups of women. I started Living Big because I believe travel is a force for good that has the power to change women's lives."
How Women's Travel is Unique
Regardless of how they came into the industry, there is a need for trips curated just for female travelers. Deb Asberry points out, "What woman over the age of 40 could have imagined finding someone to travel with harder than finding the time and money to travel?" But that's the reality for an ever-growing number of women today. Offering a safe, convenient travel solution along with ready-made female companionship in a small-group experience is not just important, it's the only way most women would feel comfortable traveling alone.
Phyllis Stoller, another pioneer in the women's-only travel movement, agrees that women's trips fill an important void. "Many older women are single and want to travel but are afraid. Many younger women make big incomes and want to travel but are swamped building careers. In the middle you have military women with early pensions, professional lawyers, doctors—all women with good incomes. They all want experiences more than stuff."
Indeed, tour operators are catering to the specific needs of their customers. Judi Wineland of AdventureWomen points to the pressures facing her clients: "Women are busy people. They are homemakers. They are entrepreneurs and community leaders. They run companies and family businesses. And like all busy people, they need some downtime."
Jennifer Vander Lind indicates that some of her clients are single and can't find friends to travel with, while others are married and their husbands don't want to travel. "They enjoy the small-group travel and enjoy making new friends while on tour," Vander Lind says.
Friends on tour often become future travel companions, with companies reporting above-average repeat clientele. Marianne Southall of Women's Travel Club states,"Women have become more independent and have more disposable income which has given them the means to travel. These women really enjoy the small-group, women-only atmosphere. They feel safe traveling with other women and appreciate the cost benefit of matching roommates."
Where Do They Go?
The companies we spoke with specialize in small groups traveling to international destinations, with some mixing of domestic U.S. tour product. Living Big's Cecchini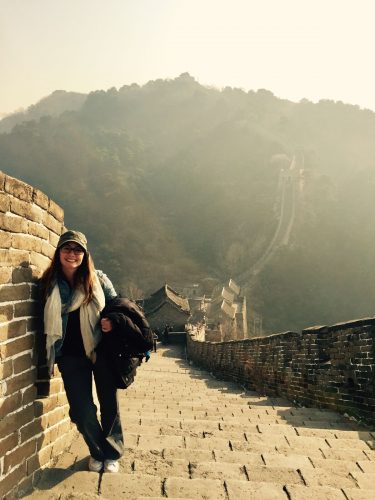 states, "Our most popular international destinations are Thailand, Italy and Iceland, and domestically, the annual 'glamping' adventures at national parks have sold out within days!"
"Our most popular destinations are a mix of stable and trending," says Marian Marbury of Adventures in Good Company. "Perennially popular destinations are Italy, the Canadian Rockies, Utah's national parks and the Appalachian Trail. Recently trending are Portugal and the Balkans, particularly Croatia."
Other companies offer more traditional destinations. Peggy Coonley of Serendipity Traveler produces four- and five-star trips to bucket-list destinations like the Chelsea Flower Show. The firm also does an annual trip to the Caribbean island of Dominica that includes yoga and spa treatments daily along with hiking and snorkeling. A spring trip to Charleston and Savannah combines house and garden tours in two of America's favorite cities.
A common element of each trip is a sense of experience and adventure. Wineland points out, "Some women like very active challenges like climbing Mount Kilimanjaro in Tanzania or rafting the Rogue River in Oregon. Others prefer a more relaxed barge trip, snorkeling or swimming with wildlife, or a hiking-based cultural tour. Still others thrive on culinary experiences where you can take cooking classes, shop local markets with a chef, dine on exceptional cuisine and learn about how food expresses the local culture." AdventureWomen produces over 25 unique trips throughout the world.
And as customer needs change, so must the tour operators that serve them. "It's our job as a travel company to design tours that meet our clients' ever-evolving interests," states Asberry.
What Lies Ahead?
From our interviews, the women's-only travel sector is in good hands. A vibrant community
of entrepreneurial leaders understands what motivates customers to action. Whereas other sectors of the travel industry rely on copycat tactics, companies we
talked with had a diverse product line and unique selling proposition to woo customers. Most have built beautiful web-sites, are actively engaged on social media and have a community newsletter to aid in taking down solo-travel barriers and help prospects take that next step in discovering the advantages of travel curated just for them.
These companies are positioned well as  sophisticated travelers increasingly look  to specialization. As Marian Marbury of Adventures in Good Company remarks, "I think mass tourism will become a smaller part of the travel mix as people look more for experiences that are authentic and local."
Mary Cecchini agrees: "I see more people gravitating towards hosted group trips and other turn-key experiences. With growing competition for their time and attention, consumers are going to look for alternative ways to travel without taking on all the work involved in planning their own trip."
"After 35 years, I don't see this 'trend' of women's travel slowing down anytime soon," industry veteran Wineland says. "If anything, as the women's travel business has evolved, more segments are emerging as women actively pursue their passions."
---