Everything from Disney to SeaWorld can be enjoyed in the warm sun of Florida.
By: Nicole Partis
Hungry for adventure? Then these theme parks are the perfect place for your group to experience a fun-filled day in Florida. Among all the states, Florida ranks at the top as a terrific spot to experience a great day in the sun enjoying all things from animal experiences to movie-themed roller coasters. Not to mention, there are some great new attractions these parks offer to make your adventure even more exciting.
UNIVERSAL ORLANDO RESORT, ORLANDO
Better known as Universal Orlando, this 541 acre theme park is combined with the entertainment resort complex located in the heart of Orlando. There are three different parks including Universal's Islands of Adventure, Volcano Bay, and the Wizarding World of Harry Potter which is widely known to be hyper-realistic and a blast whether or not you are a fan of the films. The Harry Potter Park adapts elements from the films to make it totally immersive. One of the newer rides, Velocicoaster is based on the film Jurassic World, and is Universal's new fastest roller coaster. As for hotels, there are eight resorts connected to the park making it easy to find a place which fits your groups' needs best.
SEAWORLD, ORLANDO
SeaWorld is not only a great theme park, but a great marine zoological park, which is fun for the whole family. From animal experiences, rides and attractions, presentations, activities, and even festivals, the park is filled with unique engaging activities for everyone to enjoy.
Animal-lovers will especially appreciate the wide range of wildlife here, including penguins, orcas, dolphins, flamingos and manta rays. As an added bonus, you are able to view these marvelous creatures up-close. For thrill-seekers, there are plenty of rollercoasters to ride throughout the park as well. They offer a wide variety of rollercoasters from high thrill and kid friendly, to water rides.
DISNEY'S ANIMAL KINGDOM, ORLANDO
Disney has a special hold over Florida, and Disney's Animal Kingdom is just one of their popular parks. With the big theme of animals, this zoological theme park is part of the Walt Disney World Resort and quite special in its own way. The slogan, "behold the magic of nature" is what the park stands by and can be seen throughout the different points in the park. These include "worlds" such as Africa, Asia and Discovery Island, and Dino Land. One of the newer sections of the park, The World of Avatar, follows the themes of the Avatar: The Way of Water film. This includes a 3D ride, a bioluminescent rainforest, and even a hike through "the valley of Mo'ara" which is filled with floating mountains and glowing fauna.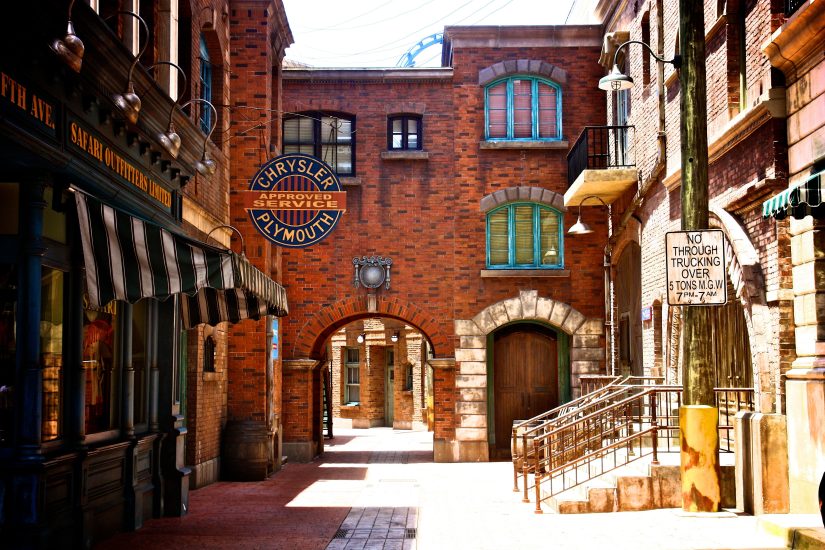 DISNEY'S HOLLYWOOD STUDIOS LAKE, BUENA VISTA
The Hollywood Studio's Park in Lake Buena Vista celebrates over 30 years of Disney adventures. This park is most notable for their Star Wars: Galaxy's Edge land as well as their classic Toy Story land which immerses the public into these well-known stories. Something special that this park offers is the shows filled with actors and stunt teams to entertain your whole group. They offer a Frozen sing-along, Indiana Jones stunt spectacular, and Beauty and the Beast live onstage. Pixar characters are also featured in the park for the full Disney experience. Additionally, there are plenty of immersive dining experiences like Roundup Rodeo BBQ, the Hollywood Brown Derby, and Mama Melrose's Ristorante Italiano.
BUSCH GARDENS, TAMPA
A true animal kingdom is captured at Busch Gardens where the entire landscape is designed around the scenes of Africa and Asia. At the park they offer animal experiences, award-winning shows, seasonal events and rides. Something unique to Busch Gardens is their Serengeti Safari, which features vehicle tours through the 65-acre open-air Serengeti Plain. Be sure to save time for one of their new attractions, the Serengeti Flyer which is the world's tallest and fastest ride of its kind.
EPCOT, ORLANDO
The iconic geodesic globe serving as the park's centerpiece invites guests to explore global culture, space, the seas and mother nature. Don't worry because this is still a Disney Park as beloved characters make their way for great photo opportunities. There is a Guardians of the Galaxy coaster inspired by the film and "Mission: Space," which launches guests through a rocket ride. Coming soon to EPCOT is the Moana inspired "Journey of Water," which will include playful activities for guests to explore the WORLD of water.
Florida is home to some of the best theme parks in the world with tons of unique and immersive experiences for your group to enjoy. If you are looking for other fun things to do in Florida besides exploring theme parks, check out The Best Outdoor Activities to do in Florida.