Based on the elements of fire, air, water and earth, this breakthrough tour from Seattle is an exciting approach to group travel. It should be on everyone's "to do" list.
You may not have this tour together now, but it's one you'll definitely want to offer—soon. Here's what's waiting for your group.
First stop is Mount Rainier, 14,410 feet above sea level. That's the "earth" element of the tour. On the way, see the breathtaking Narada Falls (a photo hotspot) as you travel to the national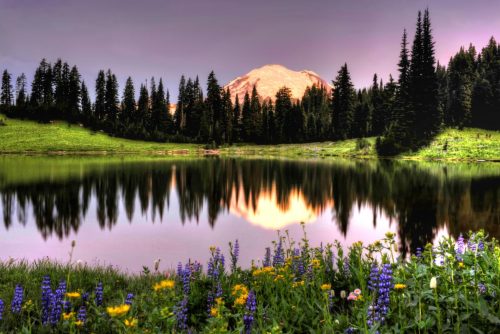 park's Henry M. Jackson Memorial Visitor Center at Paradise. A picnic lunch is splendid fun. Afterward spend time with the informative displays and films. Guided ranger programs and walking trails should be explored.
Dinner and accommodations this evening are at the National Park Inn in the Historic Longmire District. Guest rooms are cozy and comfortable without modern distractions, while the veranda offers spectacular views. The Dining Room features signature Northwest dishes in a casual atmosphere.
After breakfast it's on to Mount St. Helen's volcano site, our "fire" element. Thirty-seven years ago a popular tourist attraction, Spirit Lake, disappeared, and hundreds of square miles were devastated by a volcanic eruption. The good news is, the lake and landscape are coming back quickly. You'll see all the amazing details at Johnston's Ridge Observatory.
There's lunch on the way to Long Beach and a mayor's red-carpet welcome. If you're thinking "water" element, you're right.
---
Check into the Adrift Hotel, with its spa and beach cruise bikes for exploring the peninsula. Dinner is at the pickled fish followed by s'mores on the beach and stargazing.
Begin day 3 with breakfast at local favorite Cottage Bakery. Next it's on to Oysterville, where an interesting history awaits you. The town prospers when Chief Nahcati introduces the town's founders to oysters. Things go downhill when the Clamshell RR ends at Nahcotta. It doesn't get any better when raiders steal the county seat and take it to South Bend. You'll hear all the details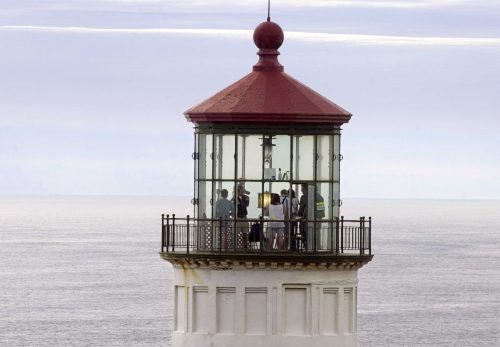 and get to try an oyster shooter, too. Roll up your sleeves for the Kite Museum, where you'll be making your own kite. You can see where we're going here—this is the "air" element.
Lunch is at the Lost Roo before venturing to the Lewis and Clark Interpretive Center. It's here that the explorers reached the Pacific Ocean. Your visit includes a stop at North Head Lighthouse. Depart for the Olympic Peninsula and picturesque Kalaloch Lodge. Dinner is at the lodge.
After breakfast leave for Hob Rain Forest. Unchanged for thousands of years, it is the most preserved rain forest in the Northern Hemisphere. Yes, that's the "water" element. There's a stop in Forks for lunch and shopping at Native to Twilight. Travel to Port Townsend through Hurricane Ridge, the heart of Olympic National Forest. Dinner and an optional ghost tour will be at historic Fort Warden. The fort was built in 1902 to protect the Puget Sound from invasion.
On day 5 spend time discovering Port Townsend with a local guide. There'll be plenty of free time to visit and shop downtown boutiques. Board the Bainbridge Ferry for your return to Seattle. A box lunch is included. Your afternoon is a Seattle city tour, including Pioneer Square, Seattle Center and the Space Needle, the waterfront and Pike Place Market. Accommodations are at SpringHill Suites. It's dinner on your own followed by free time to explore Seattle. Depart for home with fond memories of the Pacific Northwest at its best.