The Northeast Georgia Mountains Region shows off an area of the state that enhances any regional tour.
1. Good things happen in small towns
The Northeast Georgia Mountains region's small towns capture a unique culture and friendly vibe that have the figurative red carpet rolled out for groups regardless of their interests.
Just 45 minutes from Atlanta, Lanier Islands welcomes guests to 1,500 acres of idyllic waterfront beauty. Luxury resort accommodations, natural beauty, and boating and land activities have made this destination a favorite. The Legacy Lodge & Conference Center is a perfect spot to enjoy the area.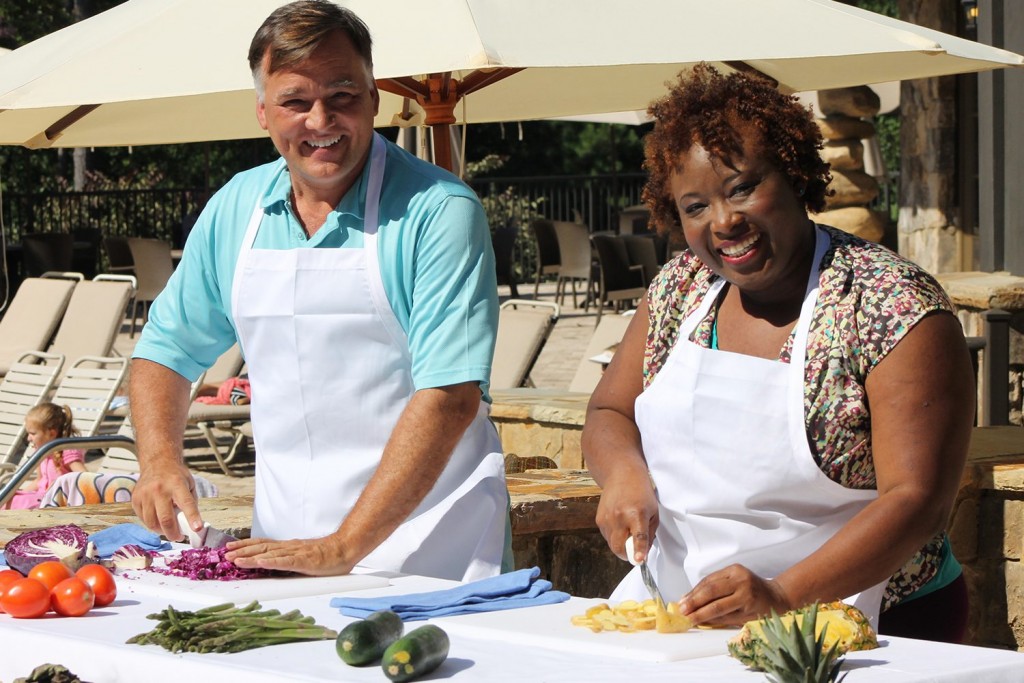 Options abound in Gainesville, set in the foothills of the Blue Ridge Mountains Transforming an old Johnson & Johnson site in an industrial mill area, Left Nut Brewery (yes, that's the name.) has brought craft beer to the community. Visit the town's square for truly local shopping and dining. For the more adventuresome, a short drive to nearby Don Carter State Park rounds out a full day. Modern cabins at the park are available for smaller groups.
There's gold in them thar hills! An underground adventure awaits you in Dahlonega at the Consolidated Gold Mind tour. Venture into the mine for a close-up look at how gold was mined from this "Glory Hole" vein in the late 1800s and early 1900s. Bring your appetite to Main Street Dahlonega for a variety of family-owned restaurants that are sure to please. Foodies are in for an unexpected treat.
The Byron Herbert Reece Farm & Heritage Center in Blairsville was the home of the acclaimed novelist and poet. It's a wonderful opportunity to learn about the man and life in rural Appalachia. Just down the road you'll discover a new whiskey with its roots in the bootlegging days returning to the Georgia Mountains at Granddaddy Mimm's Distillery. The Ridge Resort welcomes groups. A hearty breakfast at the Sawmill Restaurant is a treat. It may be needed, if you plan to visit Brasstown Bald, Georgia's highest mountain, which exceeds 4,700 feet above sea level.
Plan to spend a few days in Blue Ridge. The Reid Ridge Lodge is a great hub & spoke location. A short, but challenging hike to Fall Branch Falls is worth the effort. Nearby the Toccoa River Restaurant's setting will have the fishermen in the group wishing they'd brought their rods and the foodies enjoying fresh trout. While in Blue Ridge make time for anyone with a fly fishing interest to visit Oyster. A young couple and a small staff are creating handmade bamboo fly rods. Hop onboard the Blue Ridge Scenic Railroad for a one-hour excursion to Copperhill/McCaysville, one town, two names sitting on the GA/TN state line. Now, that's a photo op. Consider a "Fabulous Foodie Tour" with Blue Ridge Mountain Food Tours. Food and drink are an important part of downtown Blue Ridge.
The proclaimed Apple Capital of Georgia, Ellijay is also an Appalachian Trail Community. There are plenty of specialty and antique shops on and nearby Main Street. A stop at the New Ground Market exemplifies the value of selling locally grown and produced products. A delightful dinner and evening entertainment option can be arranged at the Martyn House in Towne.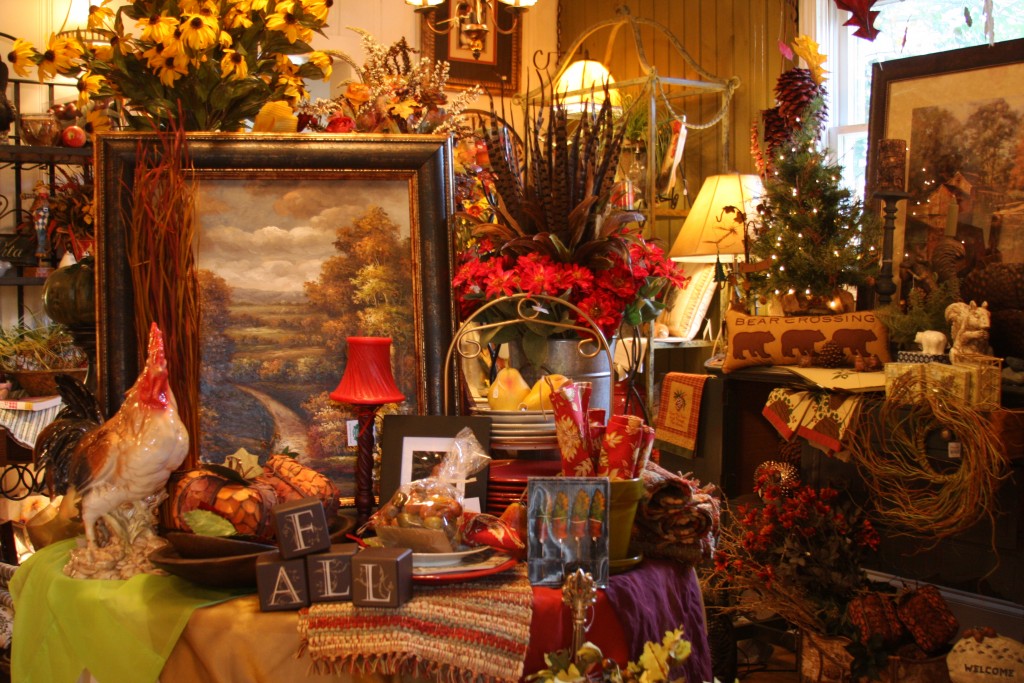 2. See it grow and so much more
The rich soil and pleasant weather of North Georgia are conducive to agricultural products. Combine those facts with friendly locals and you have tour options that are sure to please.
A family-operated farm for 65 years, Mercier Orchards near Blue Ridge is the largest in the Southeast. Groups are cheerfully welcomed and a good suggestion is to start your day with a Mercier breakfast followed by a farm tractor tour of the orchard. Groups arriving in late May/early June will definitely want to pick and sample a few blueberries. They're nothing like you'd buy in the store.
Another family-operated farm, Ellijay's R&A Orchards is nice for a spring wagon ride through the orchards at apple blossom time. They're open year round with fresh, local produce available. Nearby the Mountain Valley Farm is the place to go for learning about sustainable farming practices and humane treatment of animals throughout their life stages.
It was a long time coming, but Chateau Elan Winery in Braselton is the first of its kind since Prohibition. The most awarded winery on the East Coast the past two years is a destination within a destination. A resort with an inn, restaurants, golf courses, an equestrian center and market all contribute to the experience. You'll marvel at the tremendous accomplishment in just 14 years of existence.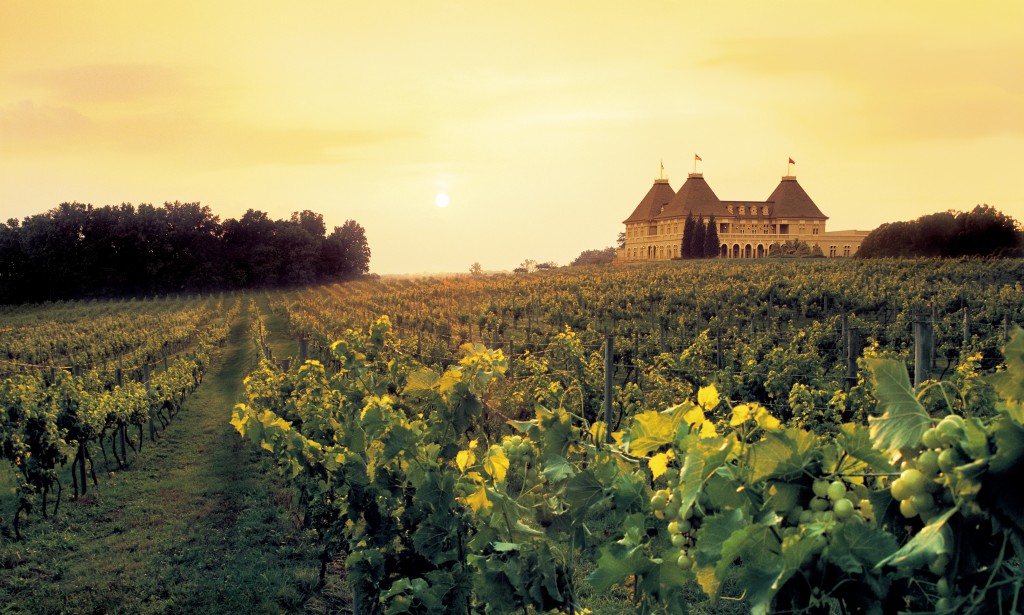 Located in the Blue Ridge Mountains in the shadow of Georgia's highest mountain, Brasstown Bald is family-run Crane Creek Vineyards. With a touch of Italy in their varieties a visit to the tasting room is a must. Overlooking the 40-acre vineyard setting is a variety of indoor and outdoor event centers for hosting your group.
Chateau Meichtry, another family owned vineyard and winery, is located in the foothills of the Appalachian Mountains. Though a lovely setting for a tasting anytime, Saturdays are particularly popular with local Georgia musicians performing. Four signature wines are found at the Engelheim Vineyards. There are always events going on around the tasting room, but be careful what you ask for. You might be put to work in the vineyards.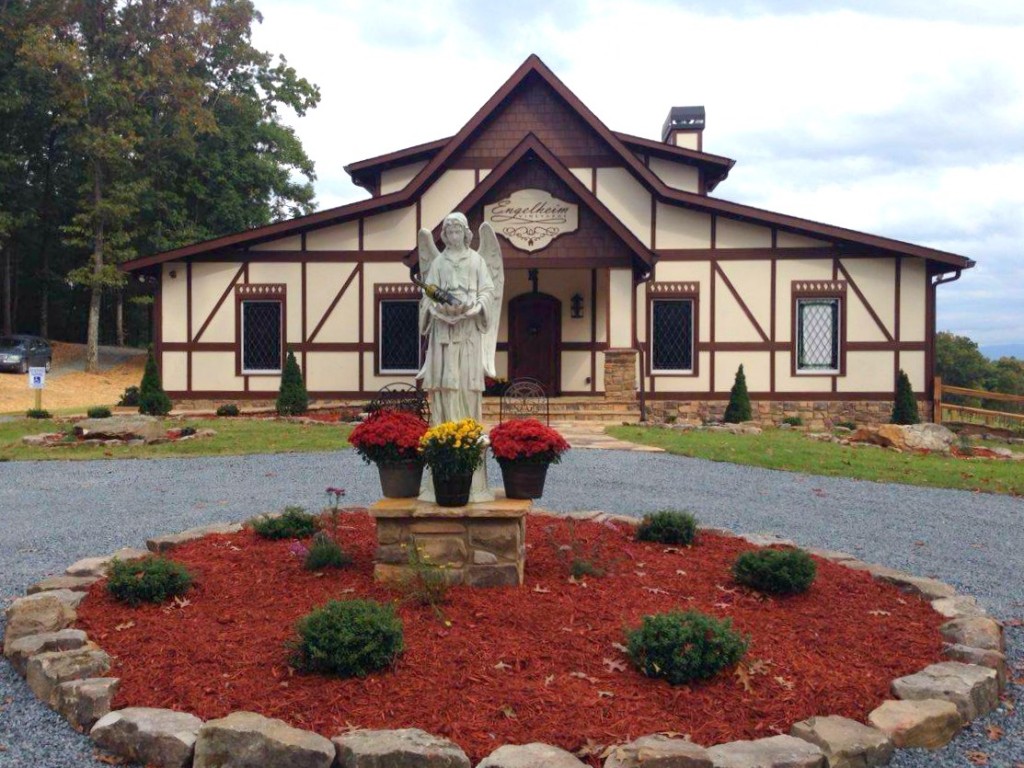 3. Heavenly mountain gardens
Not everything in the Northeast Georgia Mountains is grown to eat. In fact, the same rich land that nurtures and produces fruits, vegetables and livestock, is also perfect for gardening. Two gardens are standouts for their beauty and welcoming attitude.
Gainesville's newest attraction is the Atlanta Botanical Garden, opened in May 2015 through the generosity of philanthropists Charles and Lessie Smithgall. The contemporary visitor center features a 2,000-seat amphitheater, while the gardens include a model train garden and feature nationally documented plant collections. Thursday wine sipping and strolling are popular in spring and summer months.
Possibly one of the best-kept secrets in all of Georgia is the unique garden experience that is Gibbs Gardens, 220 acres of creative landscaped gardens surrounded by woodlands. The design and development paid close attention to how manmade interfaced with natural. Sixteen individual gardens venues are part of four featured gardens. The 50 acres of daffodils show their color from March to mid-April, while the 40-acre Japanese Gardens offer unique all-season gardens. There's something blooming spring, summer and fall in the Manor House Gardens. The Monet Waterlily Gardens feature 140 tropical and hardy varieties, assuring blooms from late spring through fall.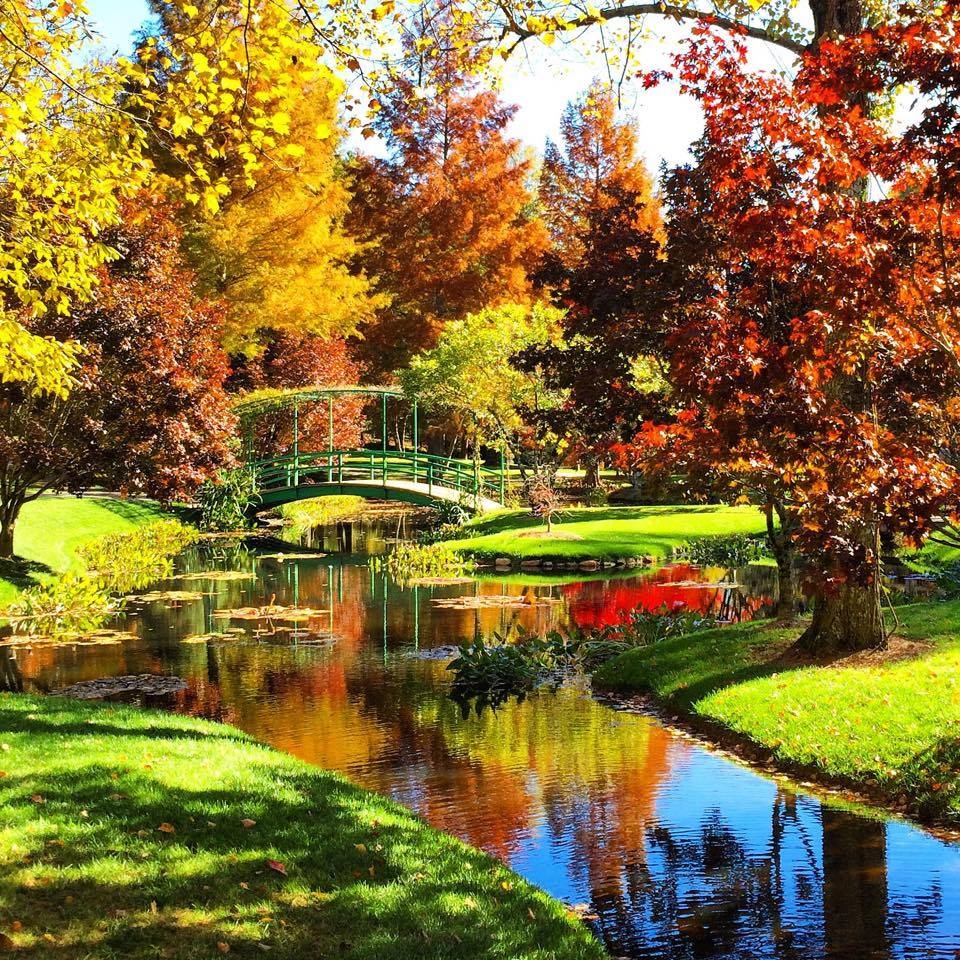 To discover all there is to see and do in the Northeast Georgia Mountains.