Greenhouses, a fruit cake kitchen, a full-scale carpentry shop behind the stage and a retail store with so much merchandise you won't believe it
Branson is certainly well known for its music culture, and rightfully so. Since the 1960s, this Ozarks community has been welcoming and entertaining groups of all ages. Like any energetic community, Branson continues to grow its brand. Leading the way are sports tourism, student & youth offerings, family and military reunions, and outdoor adventures. Of course, music certainly fits any Branson itinerary, but be sure to check out these off-the-beaten path experiences that will give you a unique taste of Branson.
Dick's 5 & 10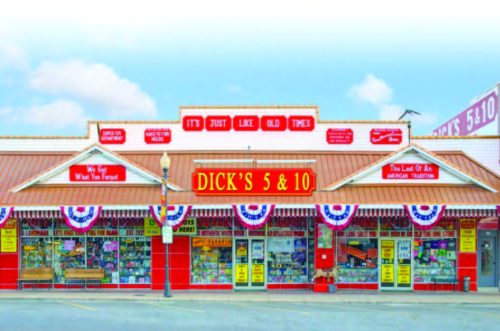 You have to love a retailer that proudly displays a sign that states, "We Got What You Forgot." Once you walk through the aisles, you might decide that's an understatement. In the 11 departments you find just about anything, from candy, sports gear, home décor and house-wares to toys & games, pop-culture memorabilia, inspirational items and hardware. That's 10,000 square feet of retail, but just as impressive are the collections found on the walls. Most noteworthy are their baseball "Hall of Fame" signed portraits and collector trains.
Dick Hartley worked for Kresge Company following World War II and after college. Hartley and his wife, June, dreamed of having their own 5 & 10. Their vision became reality in 1961 when, after searching possible locations near their hometown of Springfield, Missouri, they decided on Branson. The original store was small, only 1,500 square feet of retail space. In the early 1970s they moved to their present location and greatly expanded their retail space.
Guided by June Hartley, Dick's 5 & 10 continues to operate as a family business. Son Steve Hartley joined in 1993 and son-in-law Dave Montgomery came onboard in 2008. The store itself is unlike anything most people have ever seen and certainly well worth the visit. What's downstairs from the retail space is just as amazing.
How the massive amount of merchandise is organized and inventoried is fascinating, even for the non-shopper. The stairs are narrow, but for those in the group who can handle them, it's worth the effort. If Steve Hartley is available, he'll share some wonderful stories about his dad and the store's history. Make sure he tells you the one about how he and his buddy dug another room in the basement.
(dicks5and10.com)
Sight & Sound Theatre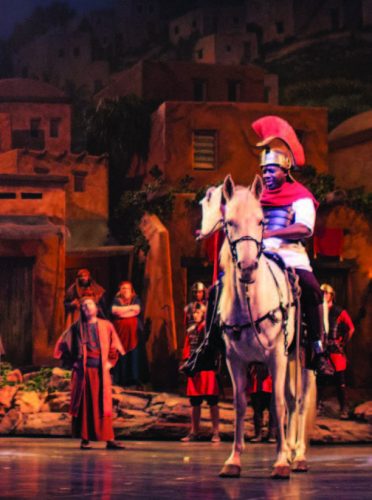 The Sight & Sound experience was born in Lancaster, Pennsylvania, 70 years ago with a couple of projectors, slides, a turntable and micro-phone. The second Sight & Sound Theatre found a home in Branson 10 years ago. Today, Bible stories are brought to life on a 300-foot stage that surrounds the audience. State-of-the-art technology, stunning sets and live animals enhance epic productions in the 2,000-seat theater.
In creating such extravaganzas, no detail is left out. From grand sets to masterfully created period costumes, the result is a delight for guests' eyes and ears. Vocals are delivered live on stage to original composed and recorded music from world-class orchestras. Outstanding actors perform their craft with commitment and flair. The entertainment is designed to bring families and groups together for a shared experience with an uplifting message. That experience goes far beyond what's seen and heard when the curtain rises.
The stories begin to be staged in Lancaster at the first Sight & Sound Theatre. The marvelous sets are designed and built there before being shipped by truck to Branson, where carpenters assemble sets and build from scratch the smaller components needed in the stage production. Seamstresses maintain a large wardrobe of period costumes and create new ones when required. Animals native to biblical lands are used in many productions, and they are well cared for by animal handlers. When making show reservations for your group, inquire about a back-stage tour. Along with the show, this behind-the-scenes peek will be an itinerary highlight. (sight-sound.com)
College of the Ozarks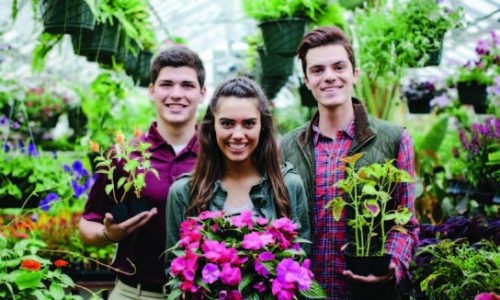 Founded in 1906, College of the Ozarks does not charge students tuition. Full-time students work campus jobs to defray the cost of their education. Most likely that's why the Wall Street Journal described it as "one of the most unusual little liberal arts colleges in the country." The college mission is "to provide the advantages of a Christian education for youth of both sexes, especially those found worthy, who are without sufficient means to procure such training." Groups are more than welcome to visit and enjoy the campus.
There are numerous sights and experiences waiting for visiting groups. You'll want to begin or end your stay on campus at the Keeter Center. Dobyns Hall, a rustic Maine lodge displayed at the 1904 World's Fair in St. Louis, was relocated to the campus and stood there until 1930. One hundred years after the World's Fair, the Keeter Center was designed to reflect that original structure. Thirty wonderfully decorated suites are well worth viewing and the facility can accommodate small groups. Some of the best dining in Branson is calling you at the Keeter Center, where groups are given personal attention by their student hosts. The executive chef, when given notice, is delighted to share creative insights.
A guided tour of the greenhouses includes a look at the vegetables grown on campus. Also, be certain to visit the 7,000-plant orchid collection, much of which was donated by one of the school's first students. Nearby Edwards Mill has students grinding whole-grain meal and flour on a 12-foot wheel. The finished products are available for sale along with items created in the upstairs weaving studio and downstairs basket-weaving area. Visitors also are welcome in the Fruit Cake and Jelly Kitchen, where students have been producing their famous fruitcakes since 1934.
There are numerous other sights to see on campus, but don't miss Williams Memorial Chapel and its impressive stained-glass windows. Remember that the students you encounter are working for their education and providing your group a special behind-the-scenes look. (cofo.edu)
If you'd like more great group travel ideas in Missouri, check out the Missouri Group Tour Guide and be sure to Subscribe to Leisure Group Travel to stay up to date with our latest travel news.
---