2022 Guide to Group-Friendly Museums
Museums are a favorite destination for group travelers. They provide a journey through different time periods and other worlds. They can take you into the Earth's core, up into space or around the globe without ever leaving the building. Museums are the perfect addition to any group itinerary. No matter the age and background of your group, the following museums will captivate everyone through their one-of-a-kind artifacts, engaging art and interactive features.
Colonial Williamsburg
Virginia
Colonial Williamsburg is the largest living history museum in the world. Immerse yourself in the revolutionary stories of our American history. With over 300 acres of iconic sites, historic taverns, and world-class art museums, history truly comes to life.
Witness costumed interpreters portraying real historic figures associated with 18th-century Williamsburg who made significant contributions to the American story. Take a guided tour of the Governor's Palace or the Capitol, the seat of colonial Virginia's government.  
Meet the world-renowned artisans practicing 18th-century trades that helped build a new nation. From blacksmithing to tailoring, there are over 20 historic trades to pique your interest. Be sure to visit the rare historic breed animals in pastures throughout the Historic Area, from Cleveland Bay horses to Leicester Longwool Sheep.
Research, conservation, and preservation lie at the heart of our mission to present the stories of America's origins. Learn about the first Black church in America from Colonial Williamsburg archaeologists at our First Baptist Church dig site. Researchers and archaeologists are continuing to learn more about this rich history so that it can be shared—you may even see signs of ongoing preservation and archaeology work during your visit.
Don't miss the world-class Art Museums of Colonial Williamsburg. Discover more of the collection on view than ever, from colorful and whimsical folk art made by amateur artisans in the Abby Aldrich Rockefeller Folk Art Museum to objects that are useful as well as beautiful in The DeWitt Wallace Decorative Arts Museum.
Visit the masterfully curated exhibitions or take a tour, then commemorate your trip with a visit to the Museum Store. At the end of your exploration, wind down with a glass of wine and a meal in the light-filled Museum Café or on the outdoor dining patio.
After a full day of exploring, relax at a historic tavern like King's Arms Tavern for a colonial-inspired meal. Established in 1772 by Jane Vobe, this tavern was once described as a place "where the best people resorted." Enjoy 18th-century inspired recipes illuminated by candlelight.
Stay at one of Colonial Williamsburg's official hotel properties, offering unique options from complete luxury to colonial authenticity. Enjoy resort amenities just minutes away from the action of the Historic Area when you stay at Colonial Williamsburg Resorts.
Every visit to Colonial Williamsburg helps us continue our mission—to ensure that the future may learn from the past.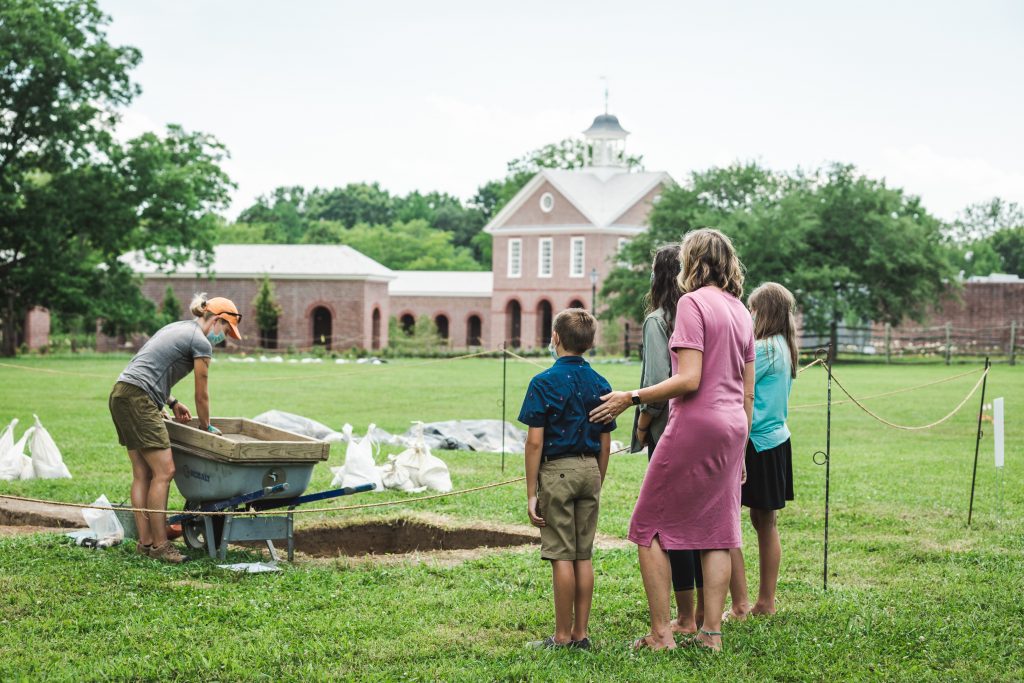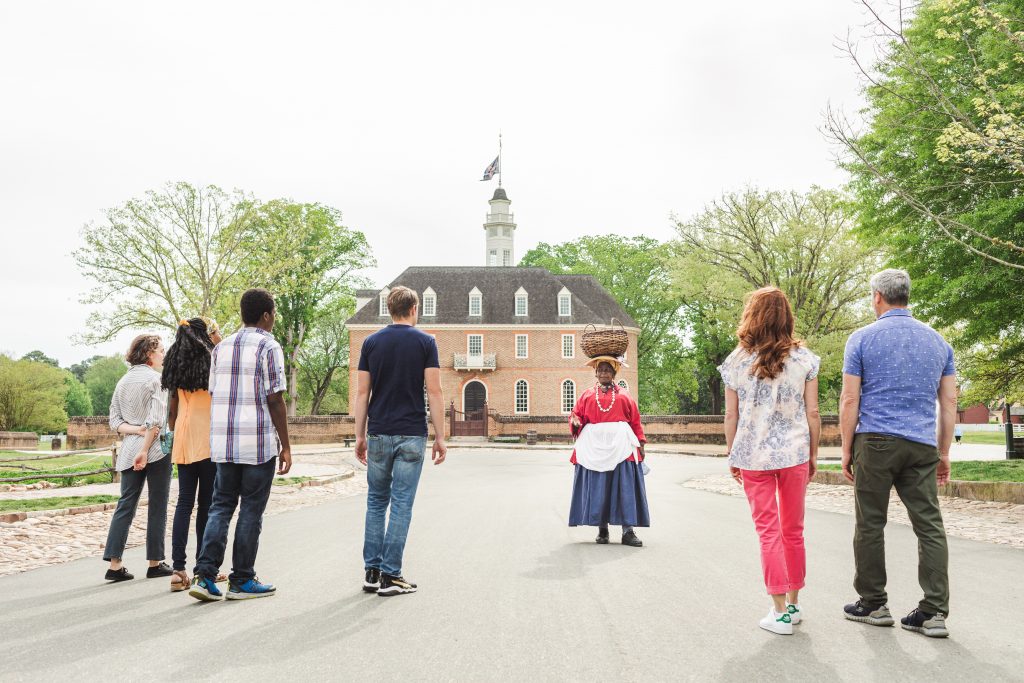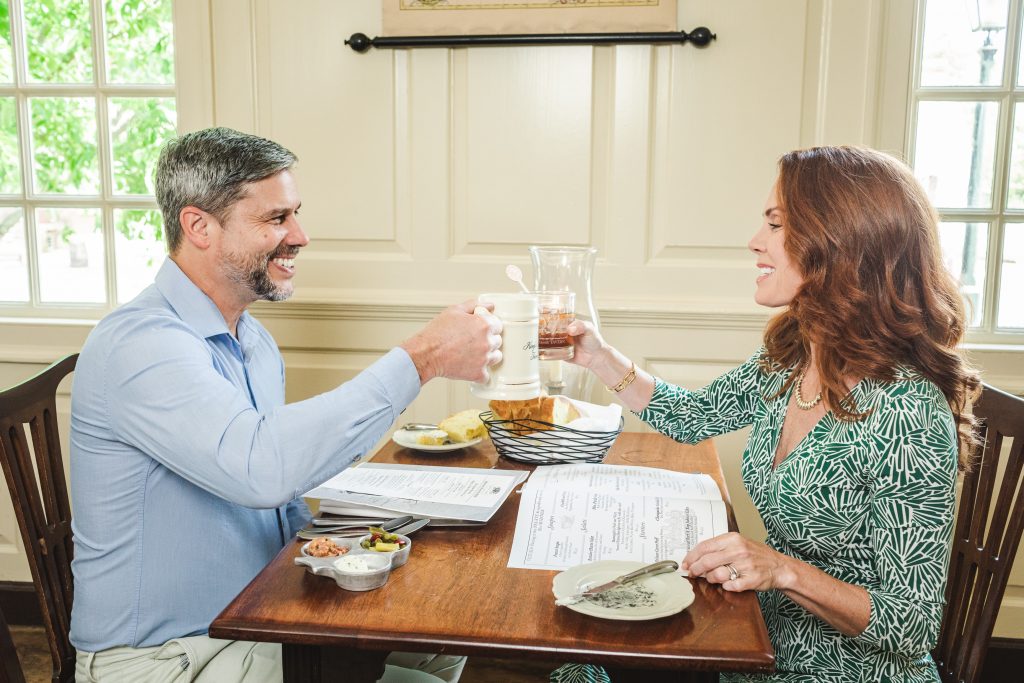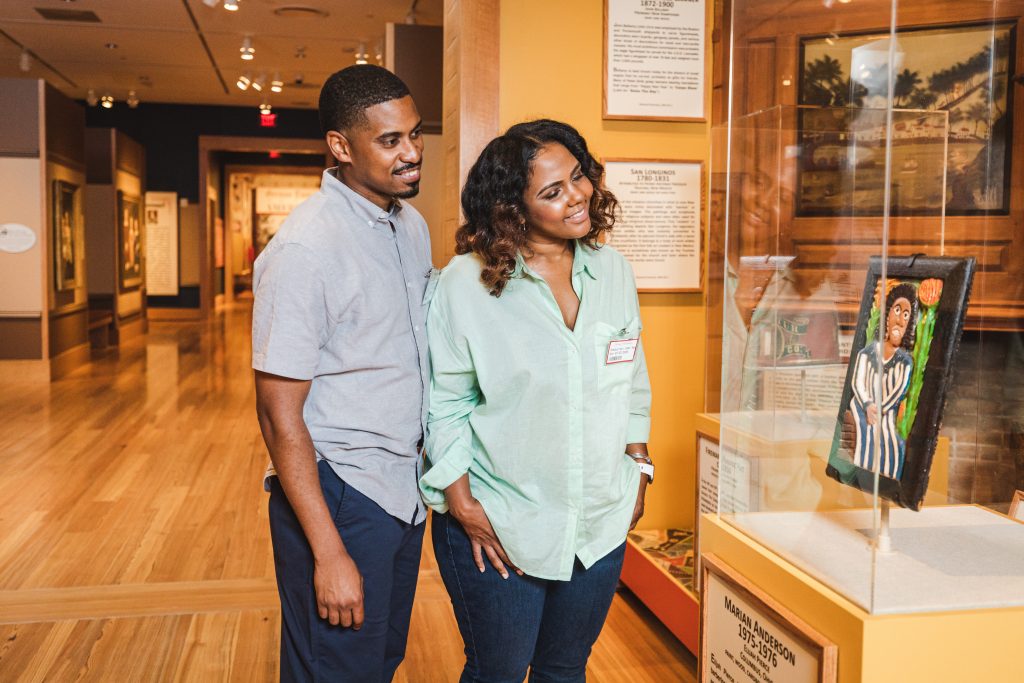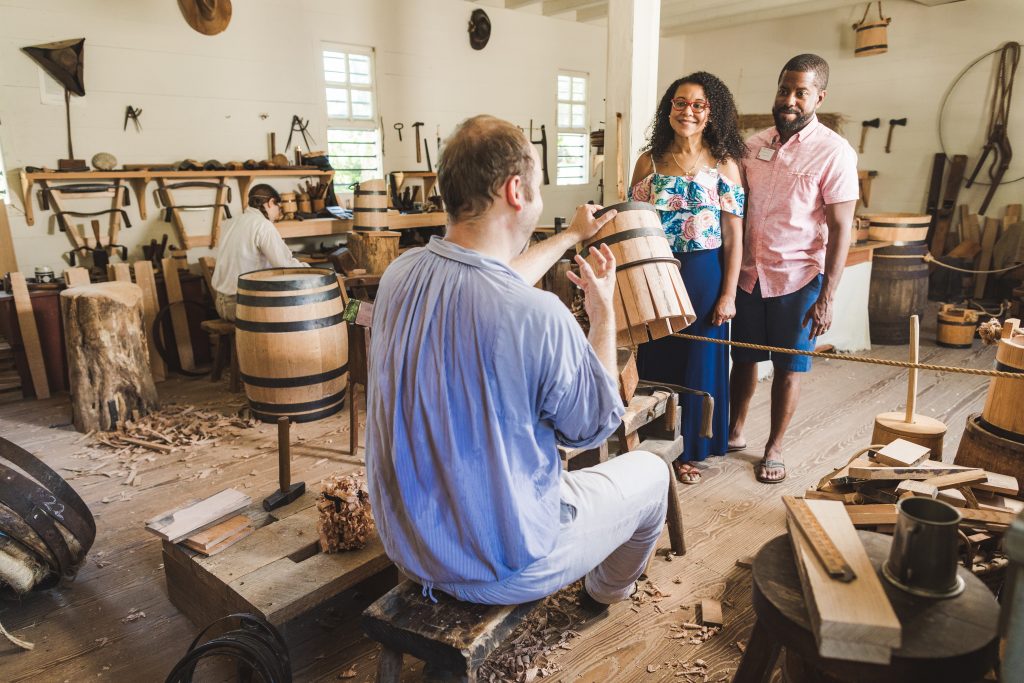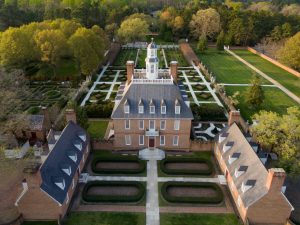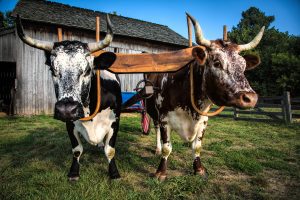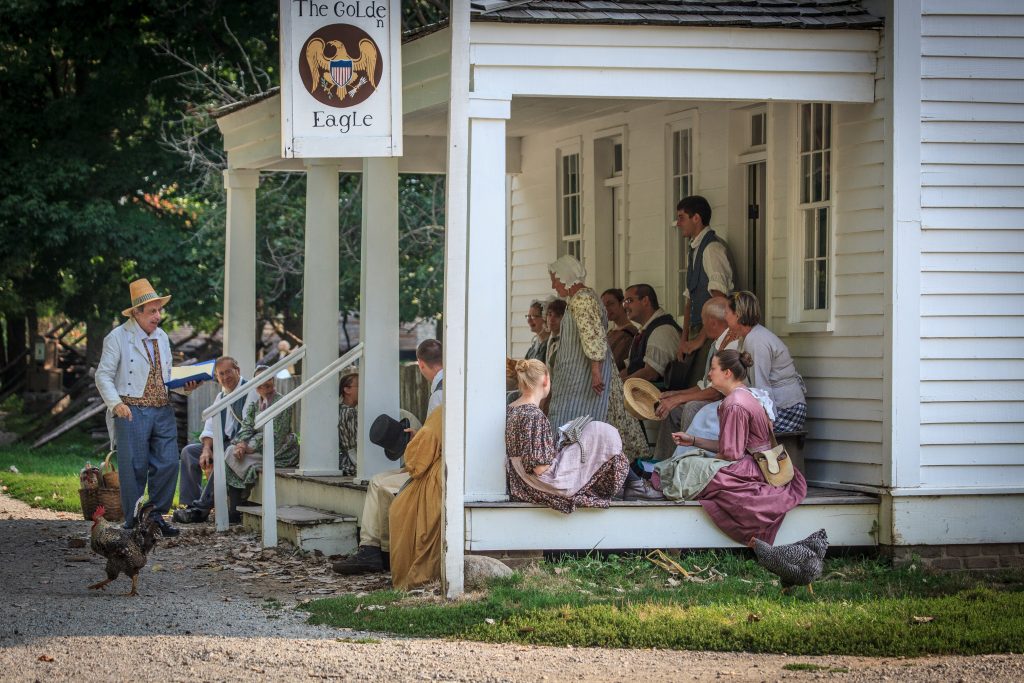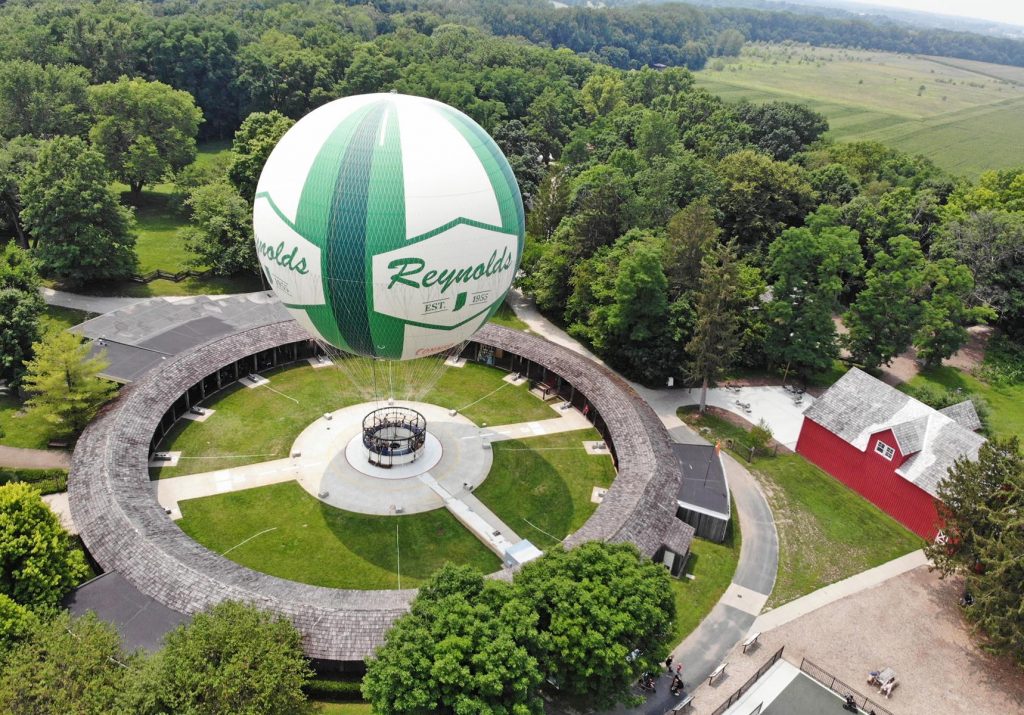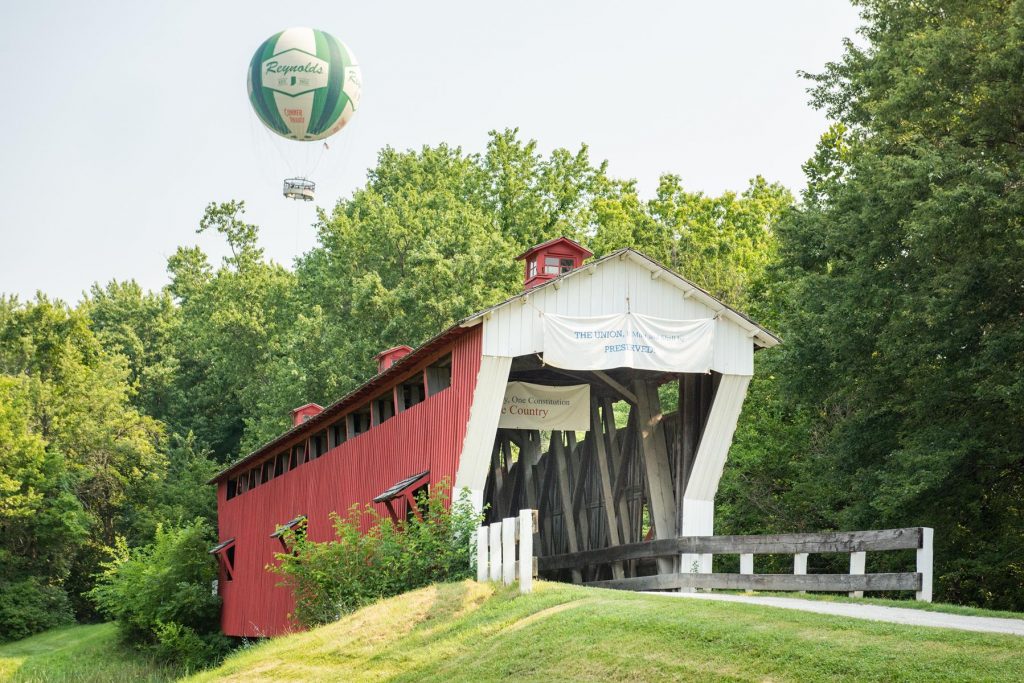 Conner Prairie
Indiana
Adventure awaits at Conner Prairie in Hamilton County, Indiana, where guests are invited to step into the story through immersive experiences across acres of beautiful grounds. As Indiana's first Smithsonian Affiliate, groups will experience world-class learning as they explore two new exhibits in partnership with the Smithsonian, Spark!Lab and Habitat. Spark!Lab opening August 13, 2022, will feature inventions from the museum's collection and invites guests to create their own one-of-a-kind pieces. The exhibit will also include rotating experiences so no two visits will be the same. Habitat, opening September 2, 2022, will highlight larger than life installations of various animals and insects that call Conner Prairie home and explores what guests can do to protect them.
History buffs will enjoy stepping in the shoes of John Wise at the 1859 Balloon Voyage experience to learn about the first successful airmail delivery in Indiana and have the chance to fly hundreds of feet in the air aboard a helium-filled balloon. Groups can ignite their curiosity in Prairietown and explore what life was like for potters, blacksmiths, or school children in the 1800's. Then they can cross a covered bridge and step into a town raided by a team of Confederate soldiers in 1863 Civil War Journey. Nature enthusiasts will enjoy breathtaking views of the prairie and White River from overlooks that are perfect for capturing photos of the surroundings. Groups can roam along paths of the historic gardens and see heirloom plants and flowers in abundance. Animal lovers can get up-close to five different heritage breeds that live on Conner Prairie's working farm and learn about the goats, sheep, cattle, rabbits, and hogs that the staff manages and cares for.
With over 1,000 acres, Conner Prairie is the perfect place to make lasting memories that your group will cherish for a lifetime.
Getty Museum
California
The J. Paul Getty Museum aims to inspire curiosity about, and enjoyment and understanding of, the visual arts by collecting, conserving, exhibiting and interpreting works of art of outstanding quality and historical importance.
With two locations, the beautiful Getty Villa in Malibu and the historic Getty Center in Los Angeles, the J. Paul Getty Museum serves a wide variety of audiences through its expanded range of exhibitions and programming in the visual arts.
Opened in 2006, The picturesque J. Paul Getty Museum at the Getty Villa in Malibu is a museum and educational center dedicated to the study of the arts and cultures of ancient Greece, Rome, and Etruria, the Villa serves a varied audience through exhibitions, conservation, scholarship, research, and public programs. The Villa houses approximately 44,000 works of art from the Museum's extensive collection of Greek, Roman, and Etruscan antiquities, of which over 1,200 are on view.
The J. Paul Getty Museum at the Getty Center features works of art dating from the eighth through the 21st century, showcased against a backdrop of dramatic architecture, tranquil gardens, and breathtaking views of Los Angeles. The collection includes European paintings, drawings, sculpture, illuminated manuscripts, decorative arts, and European, Asian, and American photographs. The Museum has something for everyone including spectacular city views and unusual gardens that will wow your group.
The Museum builds its collections through purchase and gifts, and develops programs of exhibitions, publications, scholarly research, public education, and the performing arts that engage our diverse local and international audiences. All of these activities are enhanced by the uniquely evocative architectural and garden settings provided by the Museum's two renowned venues.
A group reservation allows you to reserve parking for vehicles that seat more than 15 people and drop off passengers without parking. Admission is free and requires a timed-entry reservation for both locations.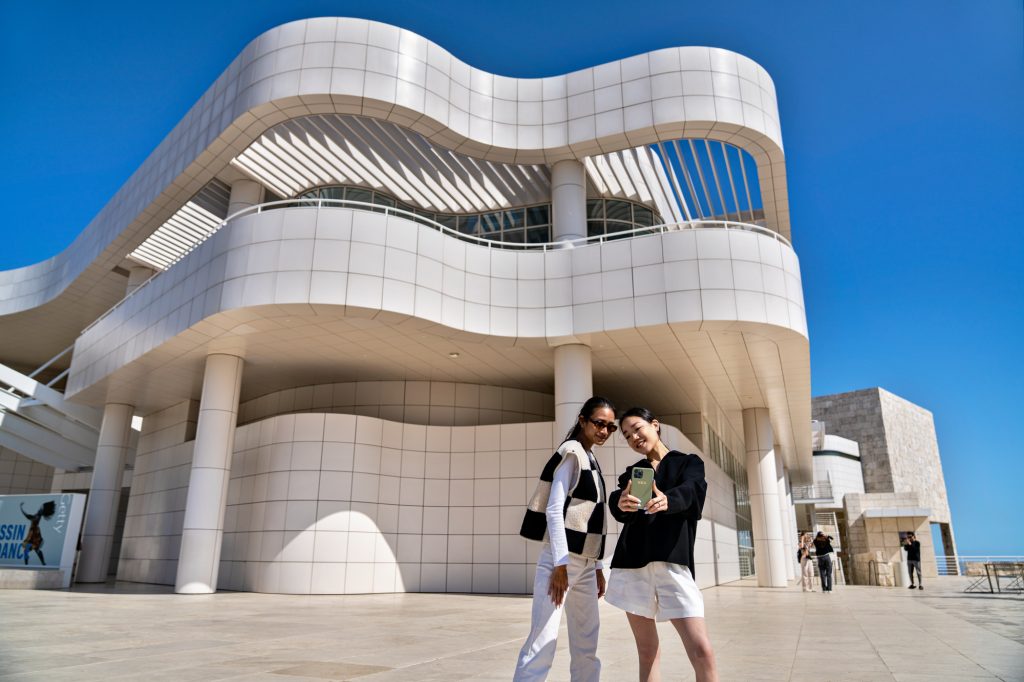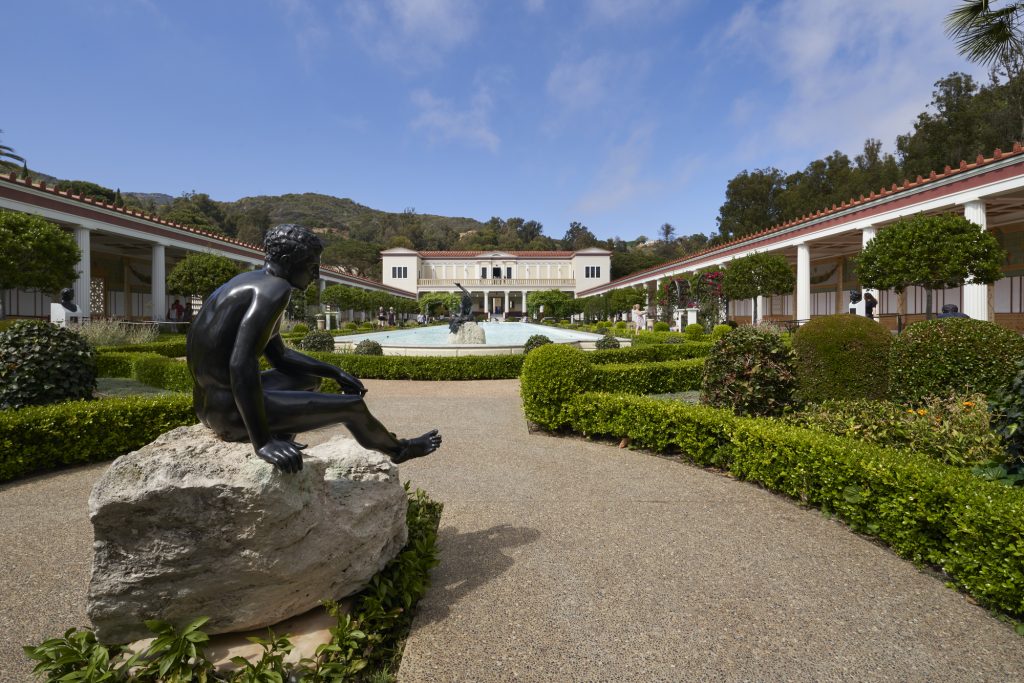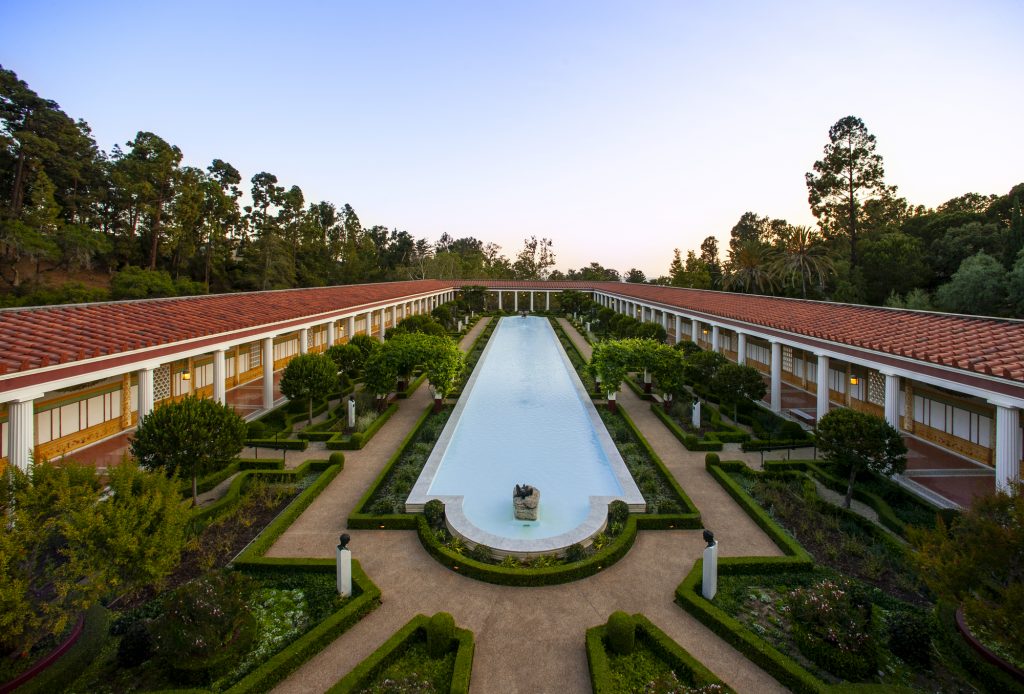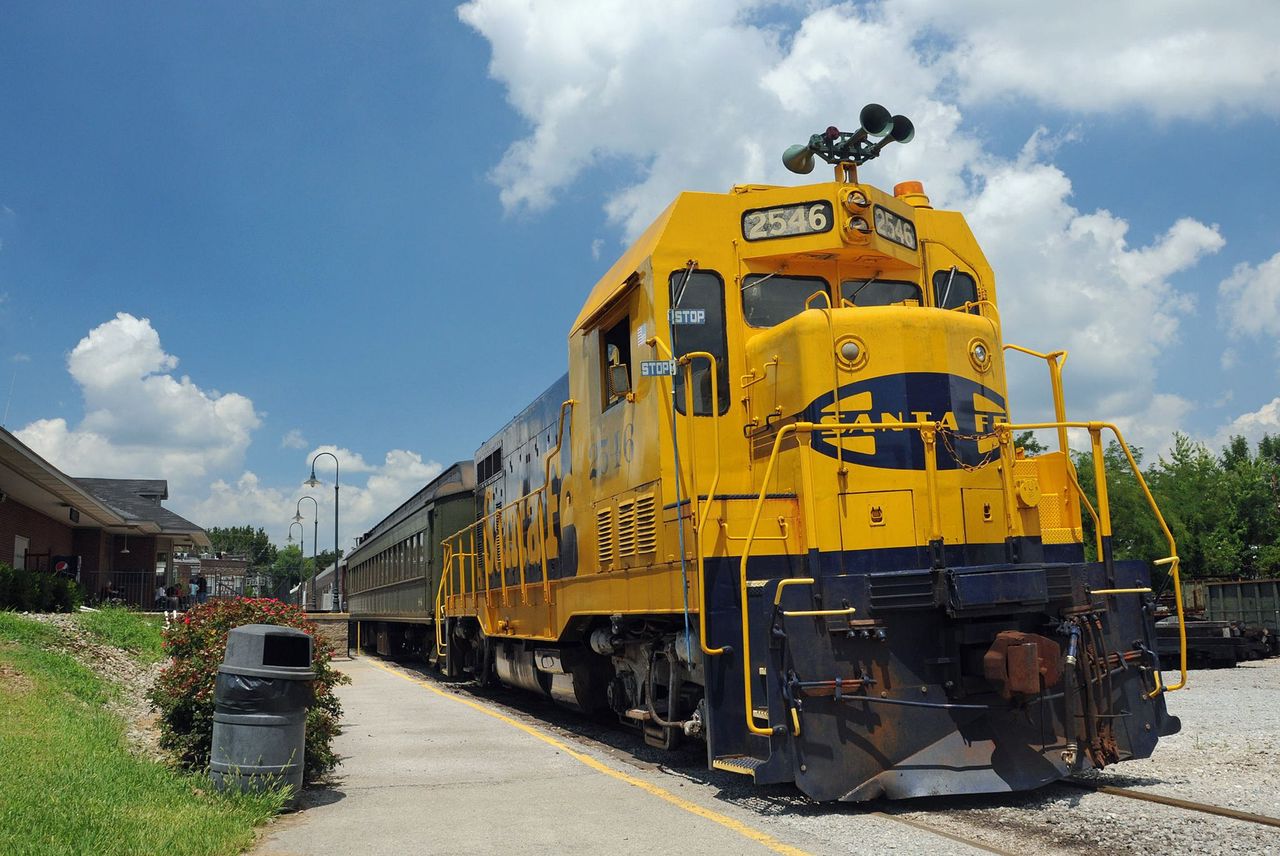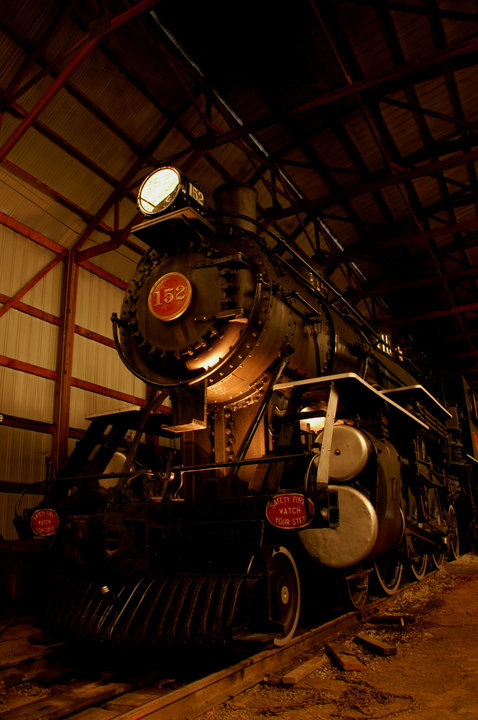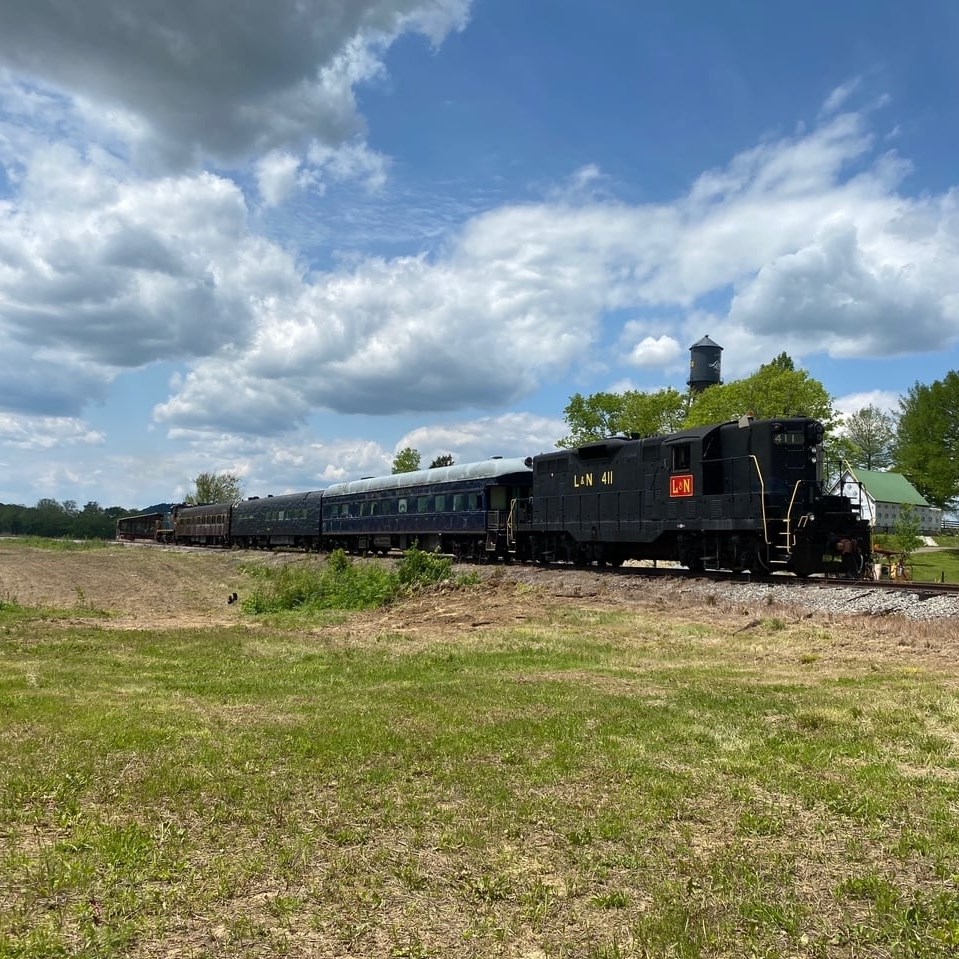 Kentucky Railway Museum
Kentucky
It's always fun to step back in time, and when you visit the Kentucky Railway Museum, that's exactly what you get to do. The museum, which originated in Louisville, Kentucky in 1954, is one of three tourist railroads in Kentucky. The museum moved to its current home in New Haven, Kentucky in 1990. "So much of our history is being erased from our nation," said Lynn Kustes, marketing manager. "We're trying to preserve a small piece of that history."
Many families visit the museum and take a train excursion – especially grandparents who bring their grandkids to let them see and feel that piece of history they experienced during their youth.
Each year they welcome thousands of tourists to the museum to enjoy one of the train rides, visit and stroll through the museum or attend a special event. One of their most popular monthly rides is The Great Train Robbery, during which "robbers" on horseback stop the train to collect loot from passengers, which is then donated to the WHAS Crusade for Children. Because this is such a popular event, each year they collect several thousand dollars for the organization. In some years they have donated as much as $7,000 to the cause.
In addition, they offer lots of seasonal rides. For instance, the Autumn Express invites folks to welcome the crisper season with fun activities and pumpkin picking. They also have the Fall Break Express, and the Annual Car, Truck, Motorcycle & Tractor Show, an event that through the years has grown from 20 cars to over 400.
A new October event they added last year, called Whistles, Witches and Wine, became wildly popular, selling out every night.
The train runs throughout the month of December on select dates for the Santa trains. Passengers get to visit with St. Nick, enjoy cookies and hot chocolate and children can participate in themed holiday activities. It's a sellout event so purchasing tickets early is highly encouraged.
Celebrating 31 years in New Haven, the Kentucky Railway Museum gives visitors a chance to climb aboard a vintage train for a ride through the L&N's Historic Lebanon Branch.
Milwaukee Public Museum
Wisconsin
Take an adventure not limited by time or space at the Milwaukee Public Museum.
As Wisconsin's natural history museum, the Milwaukee Public Museum welcomes more than half a million visitors annually. Located in downtown Milwaukee, the Museum was chartered in 1882, opened to the public in 1884 and currently houses more than 4 million objects in its collections.
MPM has three floors of exhibits that encompass life-size dioramas, walkthrough villages, world cultures, habitats and more. Visit a traditional Native American powwow or watch real butterflies flutter in our indoor garden before you head back to the turn of the century to stroll the Streets of Old Milwaukee. Transport yourself even further back to walk among the dinosaurs in The Third Planet or discover the traditions of the ancient worlds in Crossroads of Civilizations. 
New technology at the Daniel M. Soref Planetarium and Dome Theater makes it possible to get up close to the action, whether you want to soar with the pterosaurs at a giant-screen film or travel through the solar system with a Planetarium program. From touring special exhibitions to our permanent displays, every trip to MPM is a unique journey to another world.
With over 150,000 square feet of exhibit space, a real live butterfly garden, and a Planetarium and Dome Theater, we've got something to satisfy every curiosity. The Museum also offers discounted group rates.
MPM group visits are perfect for:
Alumni Groups
Bank Travel Leisure Groups
Church and Religious Groups
Corporate Outings
Family Reunions
Motorcoach Groups
Parks and Recreation
Private Clubs
Senior, Boomer, and Young-at-Heart Groups
School and Scout Groups*
Any group of 10+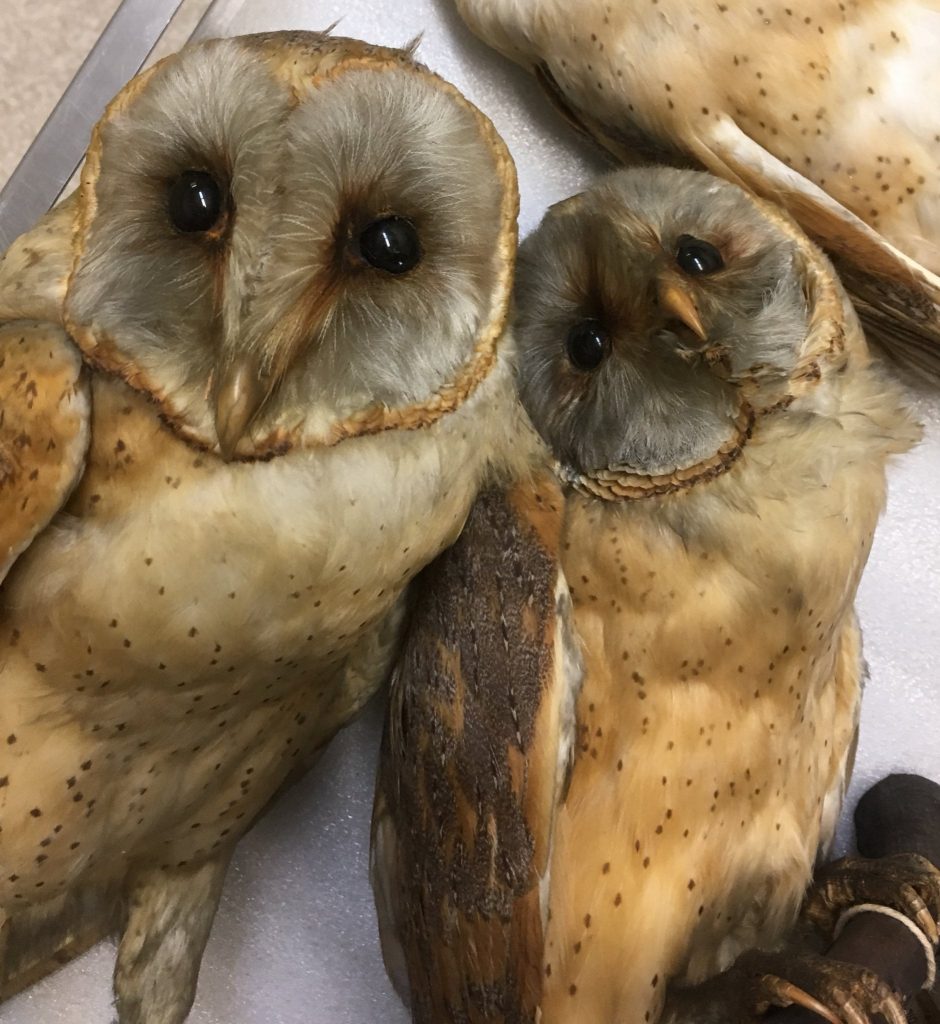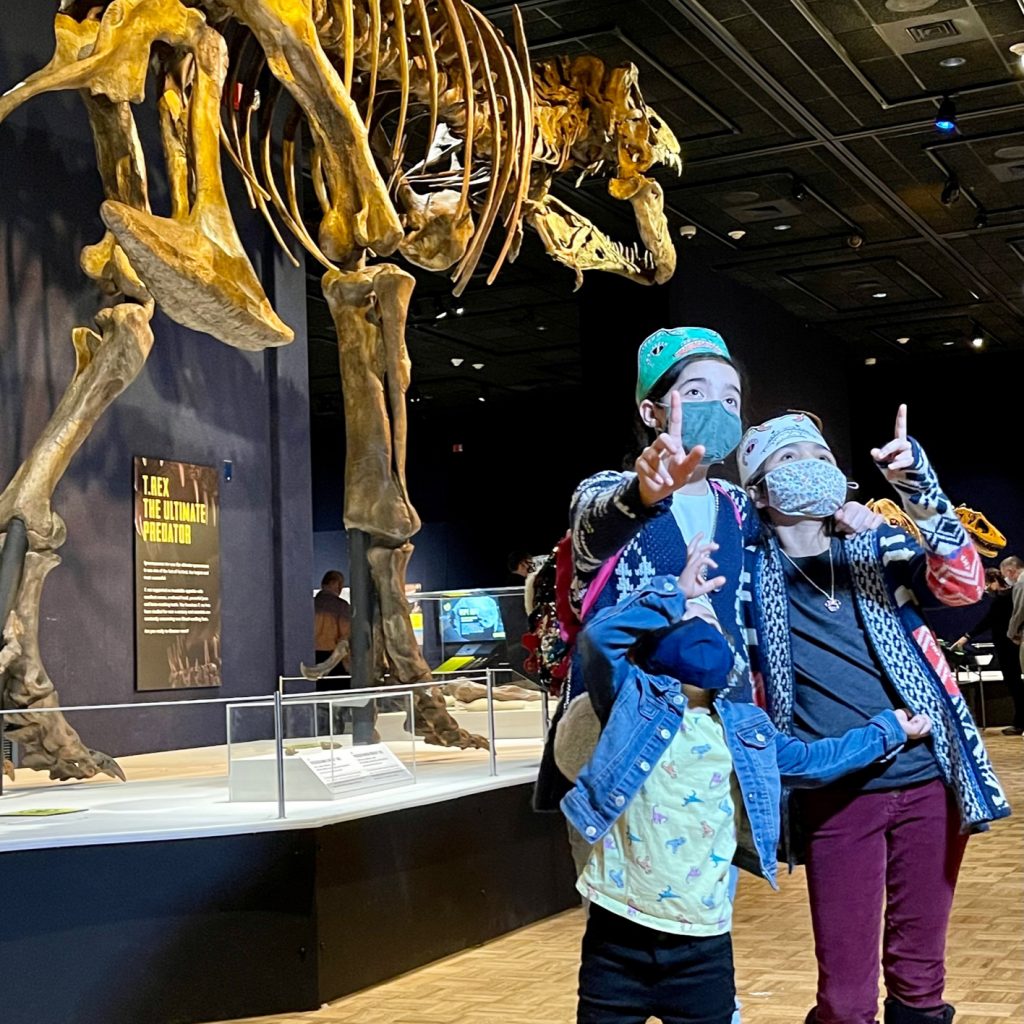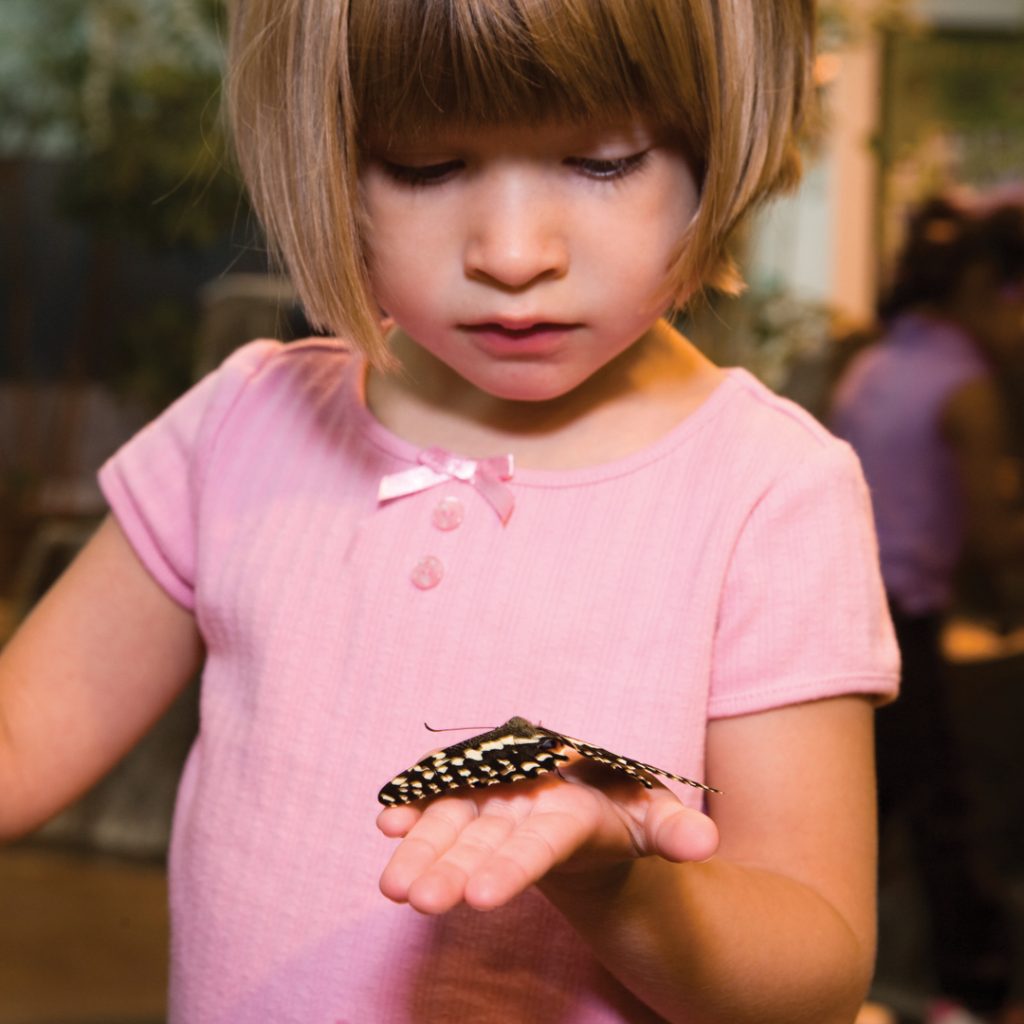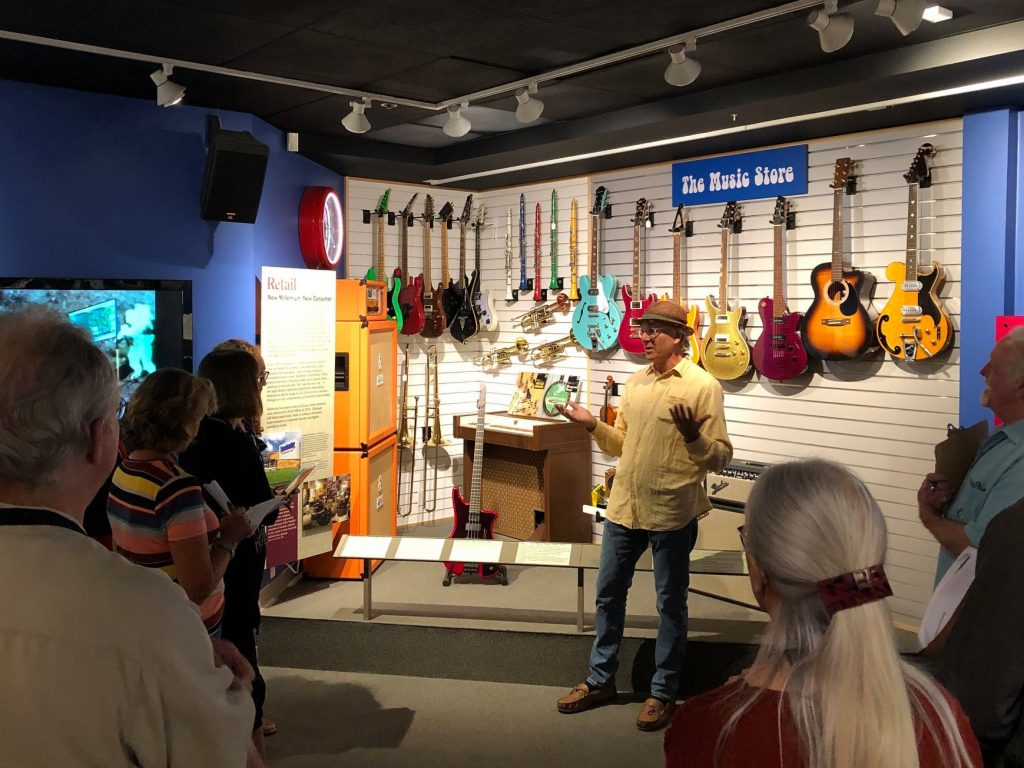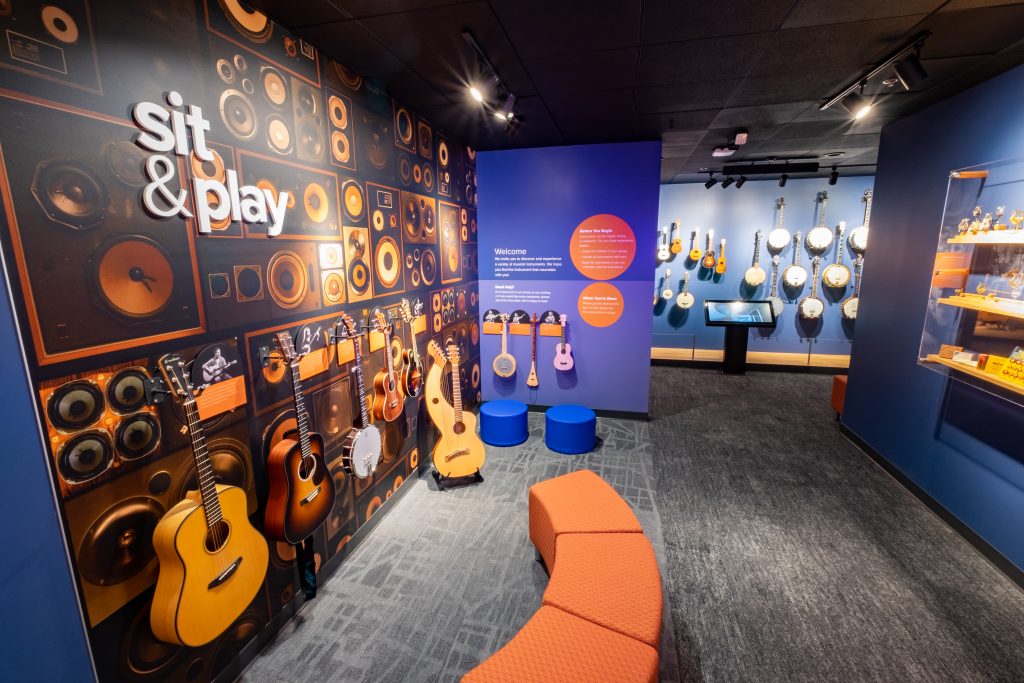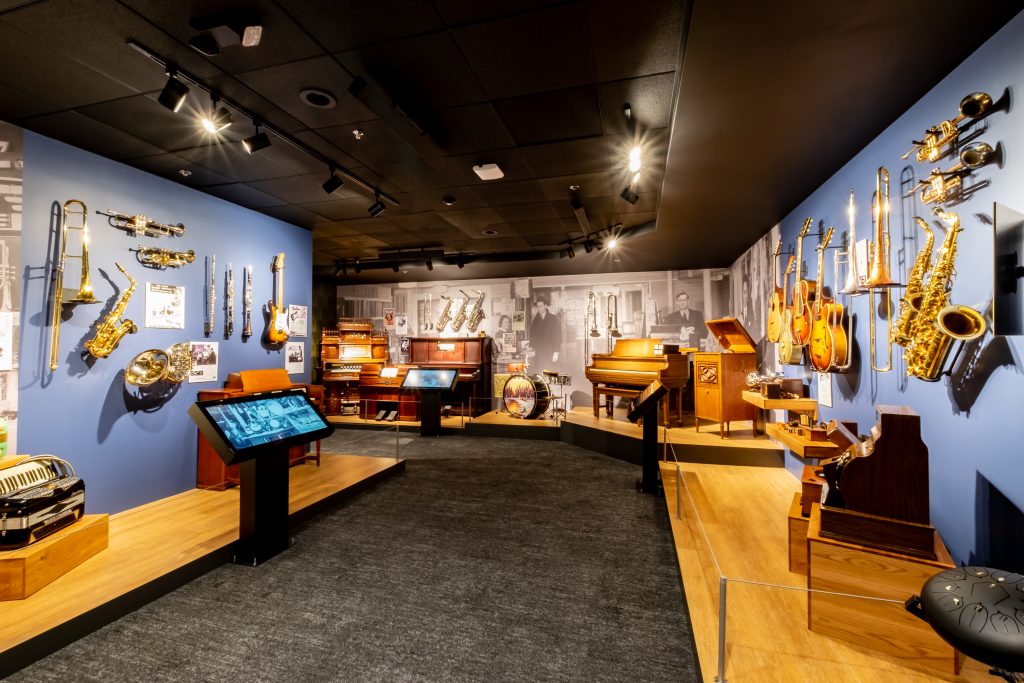 Museum of Making Music
California
Founded in 1998 and opened to the public in March 2000, the Museum of Making Music in Carlsbad, California celebrates the accomplishments and impact of the people who make, sell and use musical instruments and products. It does this through unique exhibitions, vibrant and varied live music performances, and innovative educational programs.
When you step into the galleries (and back in time) you'll see outstanding examples of musical instruments, many of them displayed in vintage music store settings. You'll also hear some familiar tunes in audio and video clips, have many hands-on opportunities to pick up and play a variety of instruments, and discover the innovative ways that the music industry has grown over the years.
Instruments take center stage at the Museum of Making Music. The core exhibitions explore how and why these instruments develop—who makes them, how the museum gains access to them, what they sound like in the hands of masters and how they feel in your own hands.
The museum's exhibits cover three main components of the music industry: making the instruments, providing the instruments, and using the instruments. The museum's galleries feature more than 450 vintage instruments and artifacts, hundreds of audio samples of popular music and a visitors interactive area with live, hands-on instruments, along with Sit 'N Play areas near the end of the main galleries. In addition to its permanent collection, the museum self-curates temporary exhibitions that revolve around a core theme or idea. These exhibitions are on public display at the museum for 6 to 8 months.
General Admission is $15 and group rates are offered for parties of 10 or more. Tours can be scheduled for smaller groups at the regular admission rate.
National Willa Cather Center
Nebraska
The National Willa Cather Center welcomes group tours to Red Cloud, Nebraska. Alongside the adjacent Red Cloud Opera House, the Center serves as a living memorial to renowned writer, Willa Cather. Housed in the historic Moon Block building, the award-winning facility includes an archive, research center, classroom, bookstore, art gallery, and performing arts center. The NWCC is a popular year-round destination in the heart of the Great Plains. 
Red Cloud is located a few miles north of the Kansas-Nebraska border and just over an hour from both I-70 and I-80 on U.S. Route 281, which provides an accessible and scenic detour for travelers. Visitors can tour 10 nationally-designated historic sites that comprise the largest collection of buildings related to an American author — including the Willa Cather Childhood Home, a National Historic Landmark, and the Pavelka Farmstead which provided the backdrop for the Cuzak Farm detailed at the end of Cather's infamous novel, My Ántonia.
Visitors may take guided Town, Country, and Prairie Tours and visit the 612-acre Willa Cather Memorial Prairie for hiking, picnicking, and experiencing preserved prairie habitats—even star-gazing. Host-free lodging for small groups is available through Airbnb at the Cather Second Home Guest House—a comfortable and historic Cather family home—and the Villa Willa, a modern and spacious loft-style apartment above the NWCC. There is an excellent local market, several restaurant options, and a bistro-style wine bar within walking distance. (Larger hotel chain accommodations are located an hour north.)
Customized group tours and other offerings are available, including catered meals, as well as several accessible tour options of our historic sites.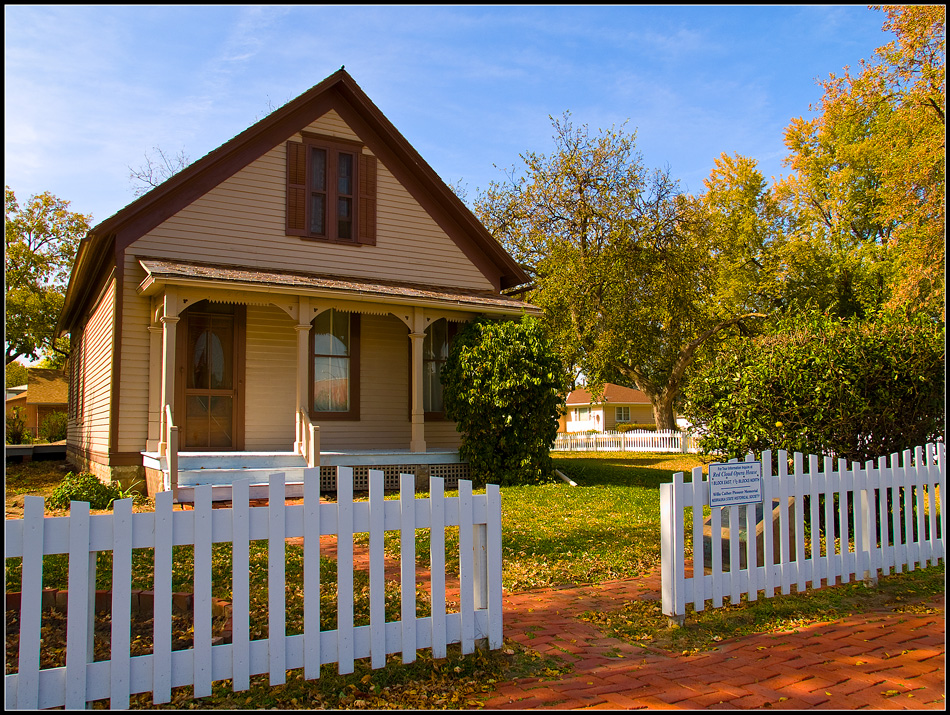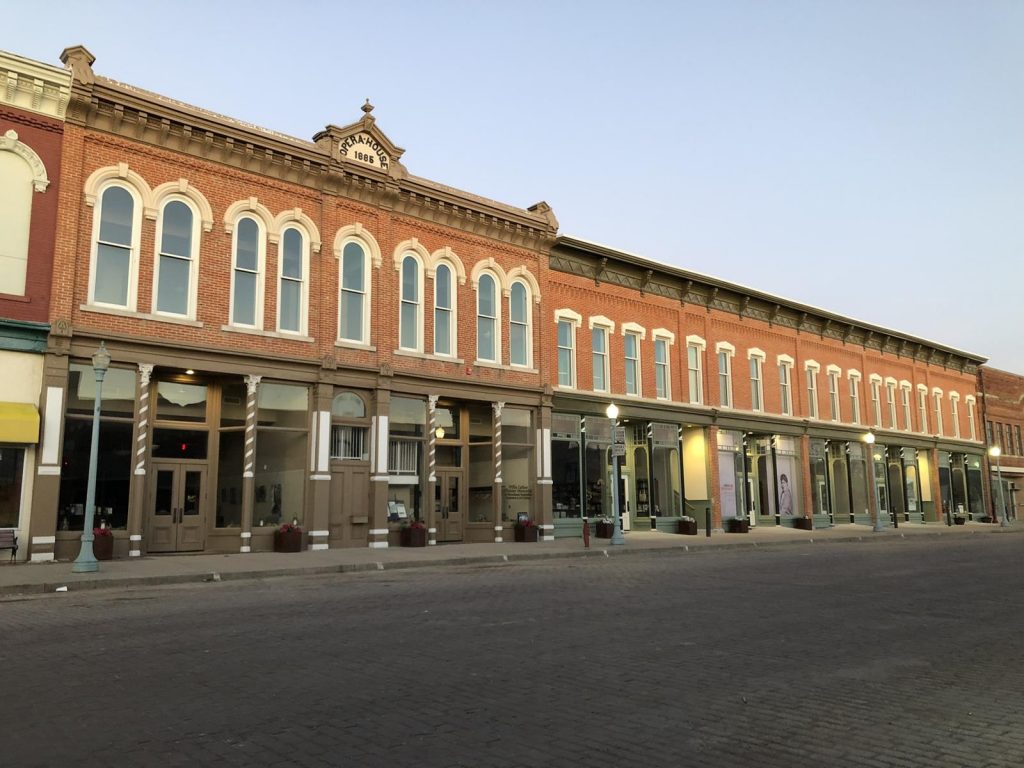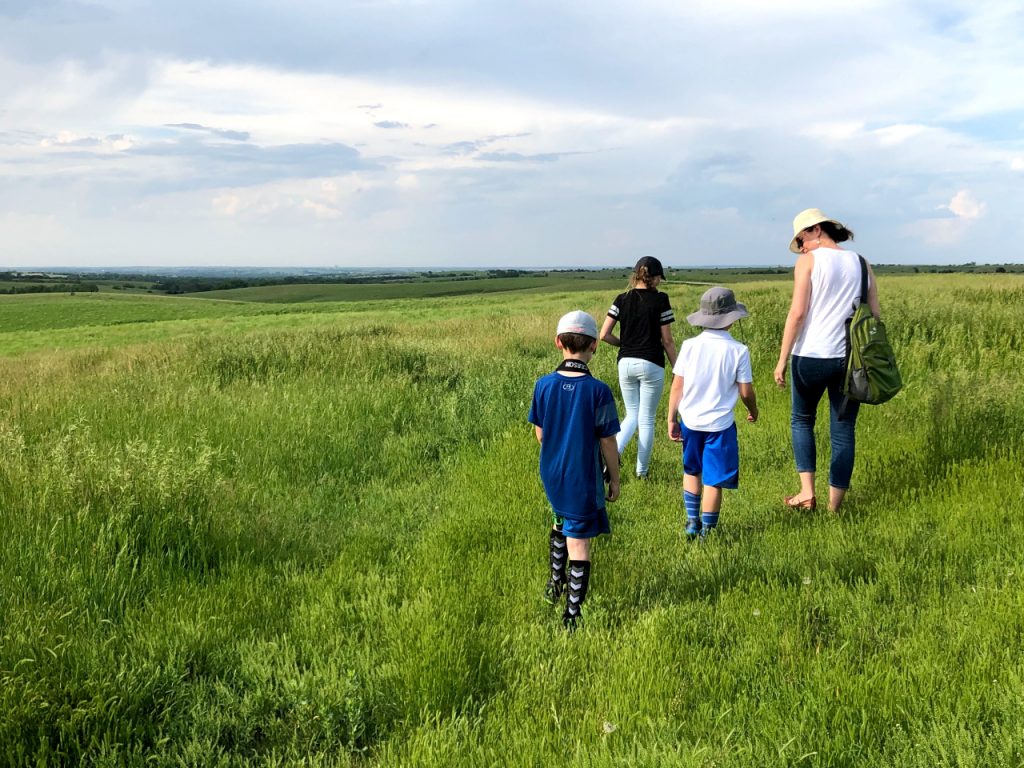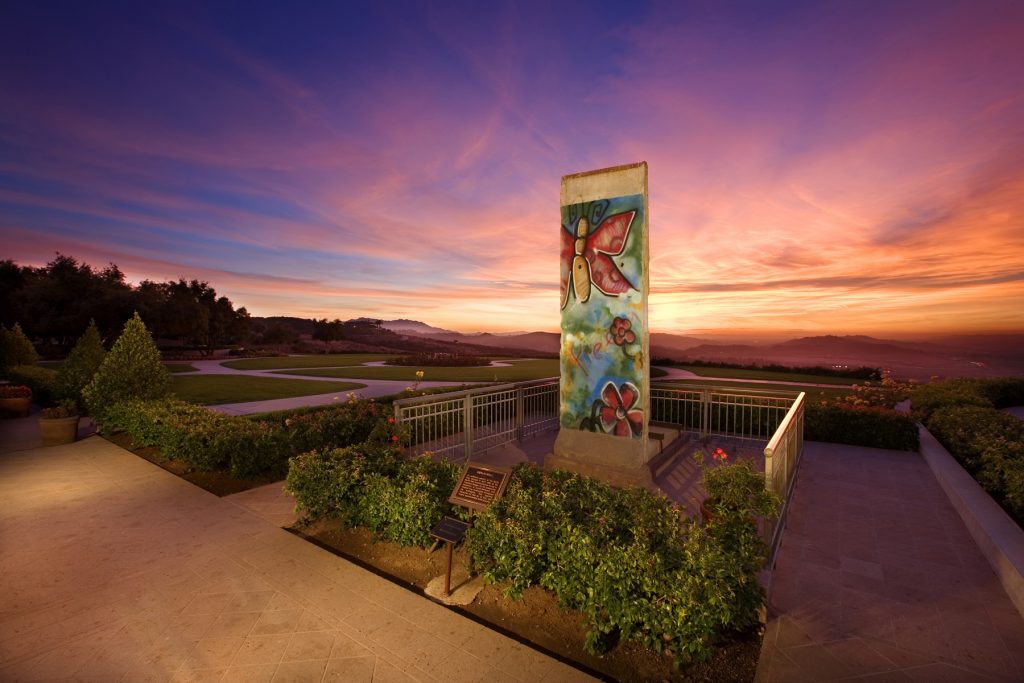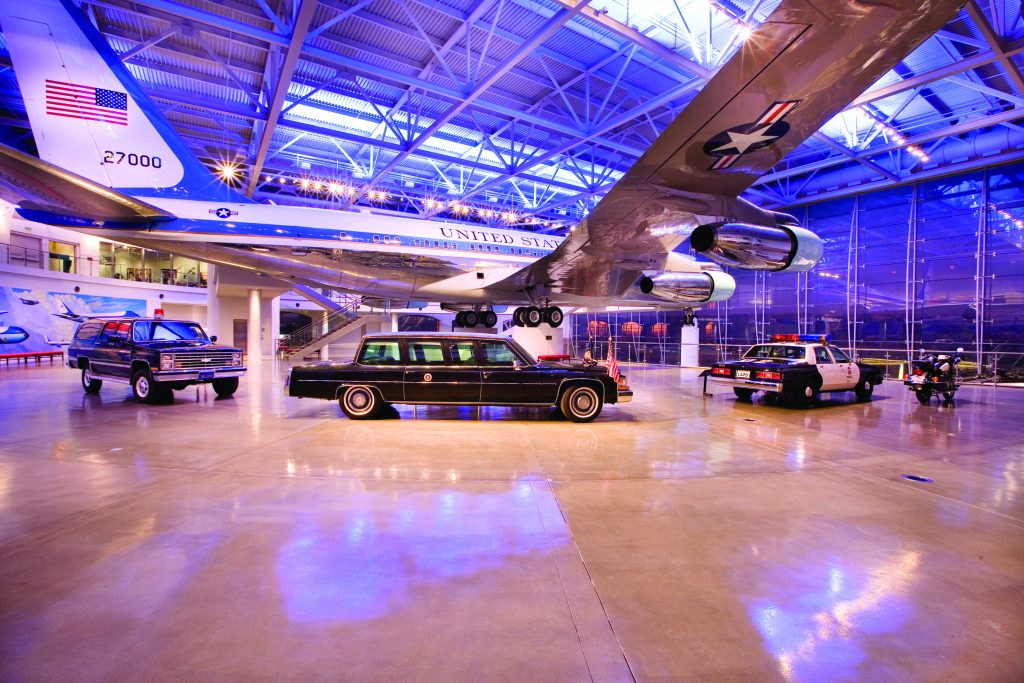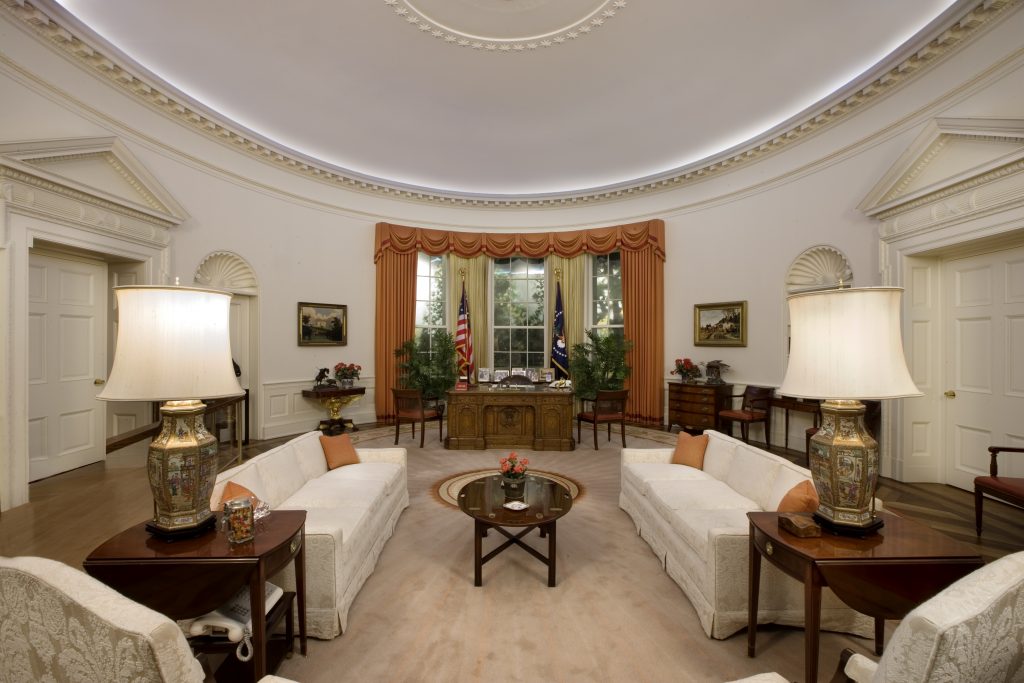 The Ronald Reagan Museum
California
The American Presidency comes alive at the Ronald Reagan Presidential Library and Museum – a museum designed to bring history to life.  Where else in California can visitors walk onboard an actual Air Force One aircraft that flew seven U.S. presidents, touch an authentic piece of the Berlin Wall, or lay a hand on a real steel beam recovered from the World Trade Center after 9-11? 
Visitors will not just learn about the history of the American Presidency, but will immerse themselves in Ronald Reagan's path to the White House.  Starting back in his days as a sports radio announcer to his years as a Warner Brothers movie actor and then the host of GE Theater, visitors step into his shoes, through the use of Green Screen technology.  Follow President Reagan to the White House and deliver the Presidential Inauguration through the use of a teleprompter.  Travel the world on diplomatic missions on board Air Force One.  Explore the White House Oval Office and the White House East Wing. 
Stroll through the Library's gardens, which include a replica of the White House Rose Garden and the White House West Lawn! Dine at one of the Reagan's Library two restaurants – Gipper's Bistro Bar + Grill and The Ronald Reagan Pub.     
From Air Force One to historic photos and video to interactive games to exquisite, landscaped grounds, to special exhibitions and events, the Reagan Library is truly one of the most unique and beautiful travel destinations in southern California.  The Library is sure to be a fun, entertaining and educational experience for everyone, of every age, in your group.
Rockwood Park & Museum
Delaware
Built in 1851 as the retirement estate of Wilmington, Delaware native Joseph Shipley, the marvelous Rockwood Park and Museum reflects his love of English architecture and landscape design.
In 1895, the Bringhurst family transformed the English-style country estate with a love of life, family and tradition. The mansion stands tall today as a reminder of the past, exhibiting upper-crust family life from the turn of the 20th Century through World War I. Original furnishings, memorabilia, historic photos and an extensive family clothing collection help tell the Bringhursts' story, as guides share tales of their wealthy lifestyle, ancestors and servants.
The beautiful 72-acre site has a picnic grove, gardens, urban wildlife habitat, pet-friendly parkland and paved trails linking to the Northern Delaware Greenway – open daily without charge. Groups can tour this marvelous Rural Gothic mansion which is listed on the National Register of Historic Places. Enjoy the Victorian house museum and enchanting landscape, which were designed to reflect the beauty of an English country estate. The park has lighted walking trails, and is open dawn to dusk, daily.
The park and museum are open year-round offering self-guided museum and garden tours, guided tours, arts and wellness programs, family programs, ghost tours, paranormal investigations, special events and more.
The mission of the site – owned, maintained and operated by New Castle County – is to serve residents and visitors through education and recreation, while preserving and maintaining the historic 19th Century mansion, its collections and grounds.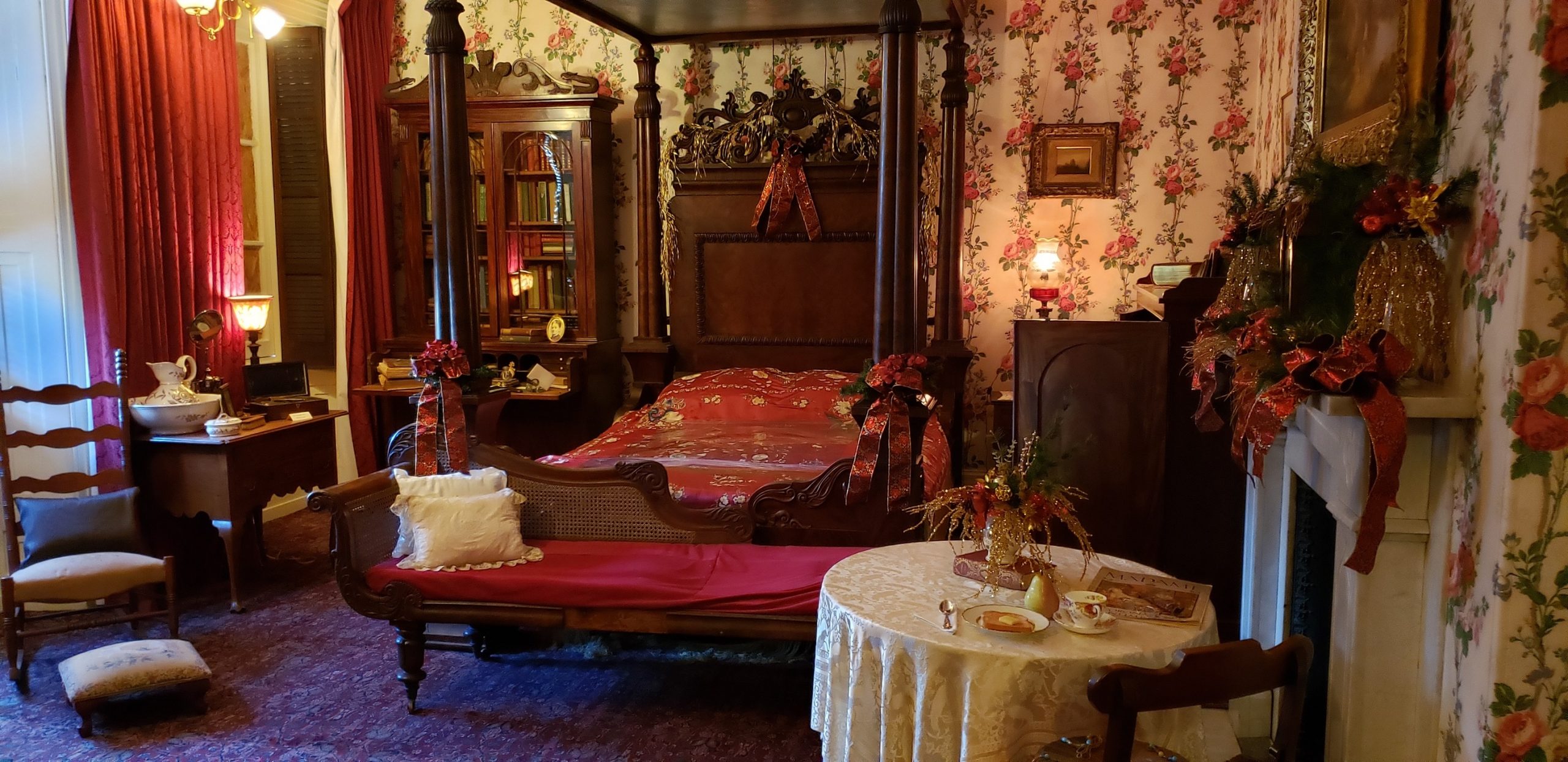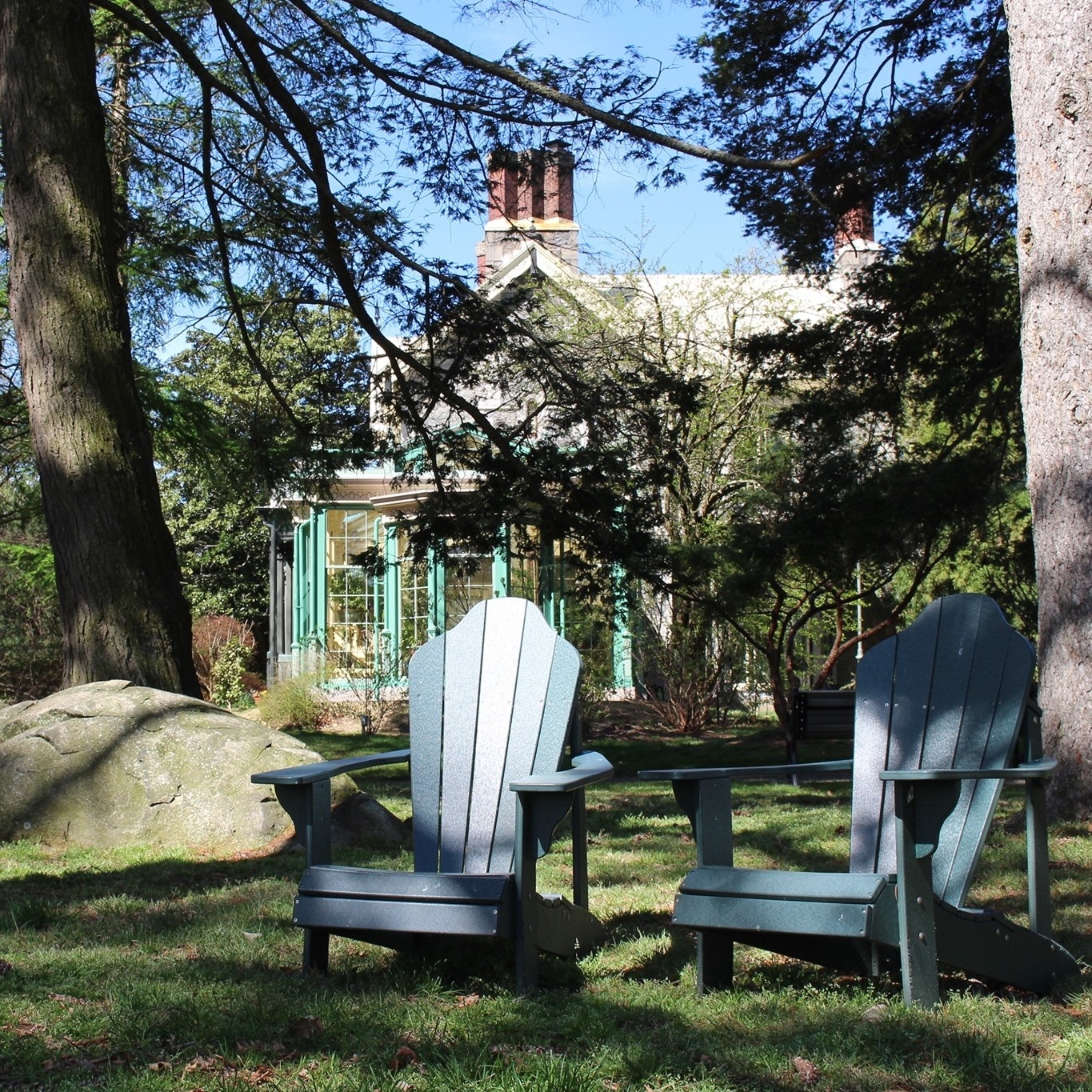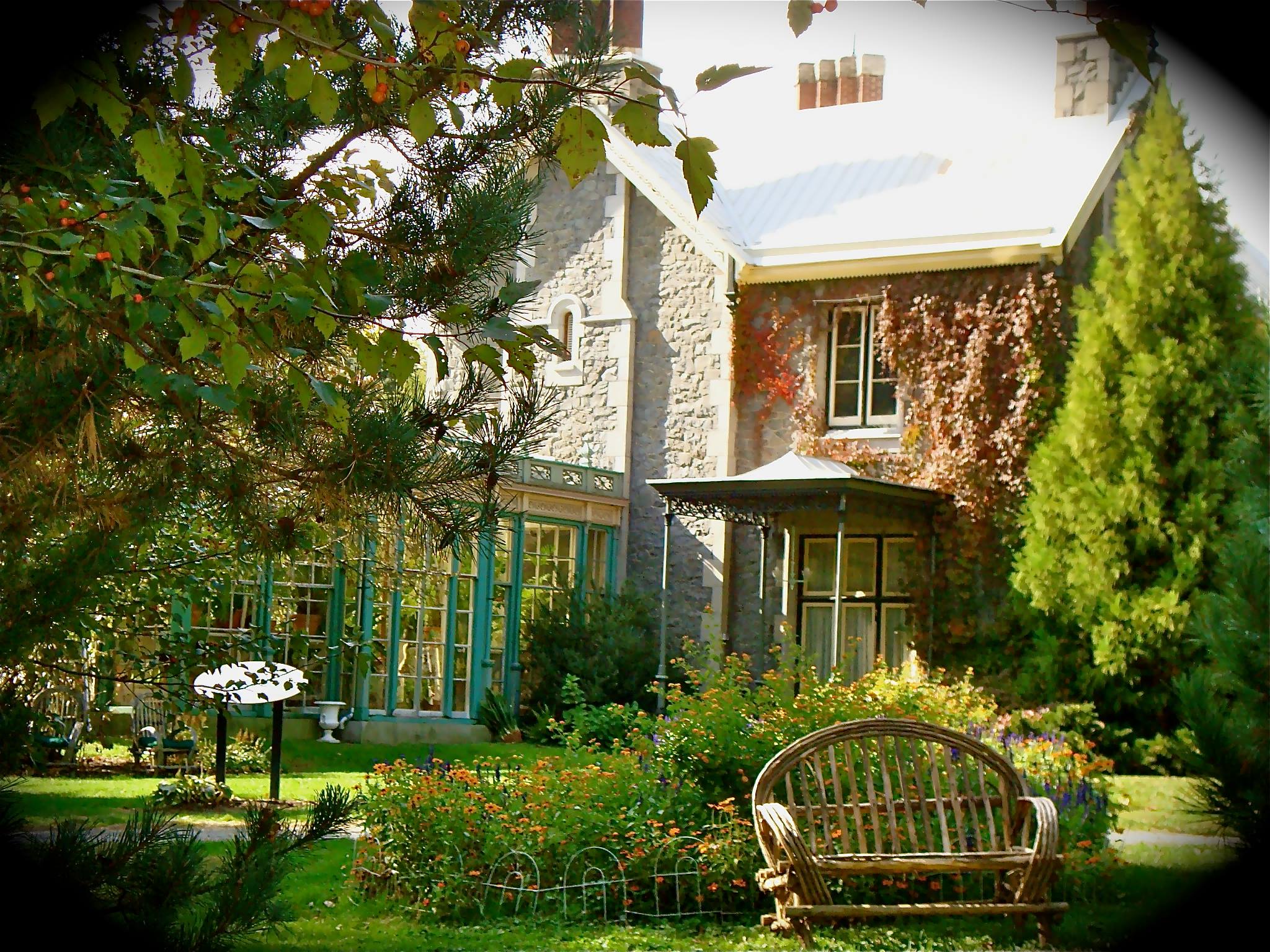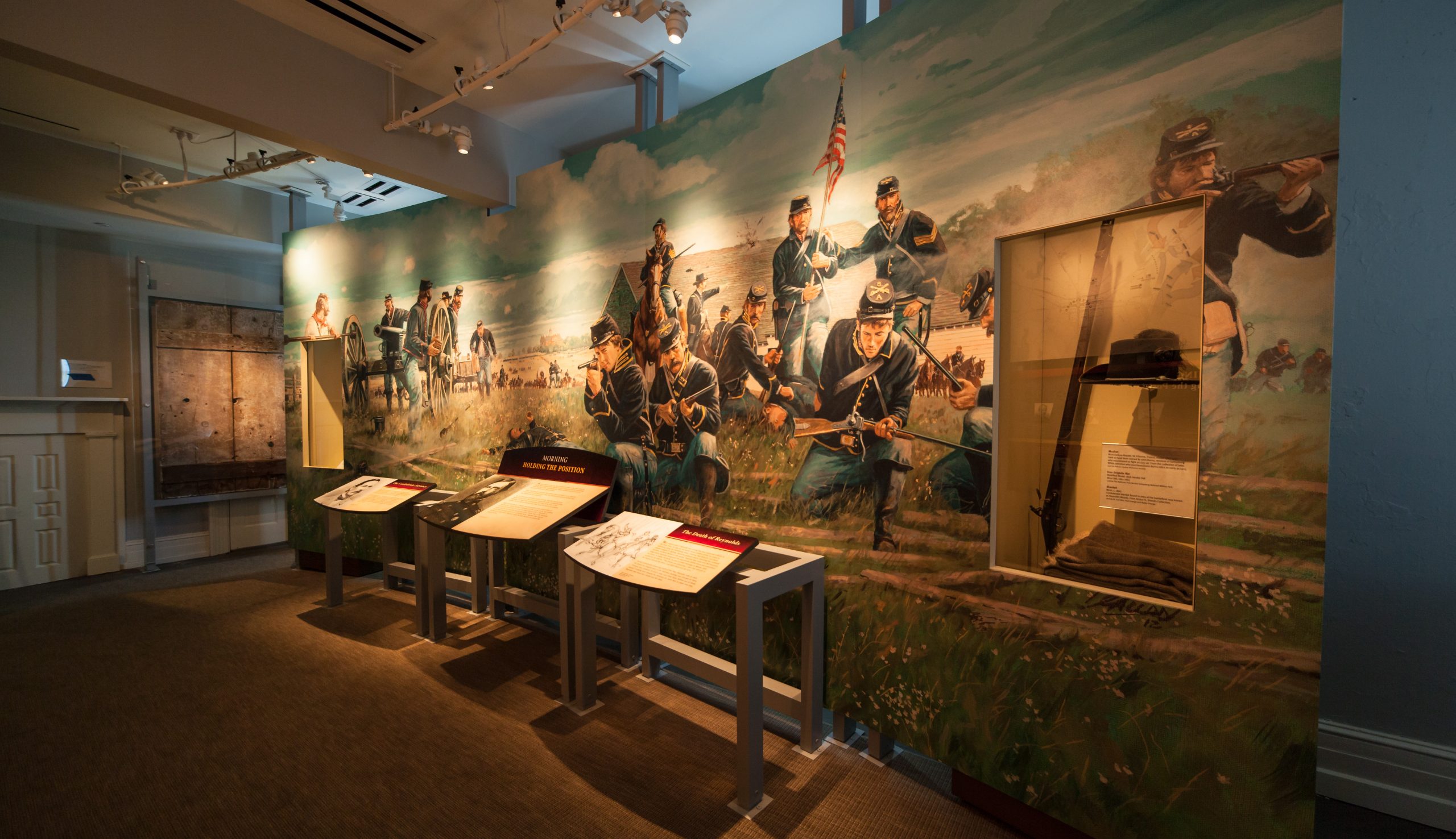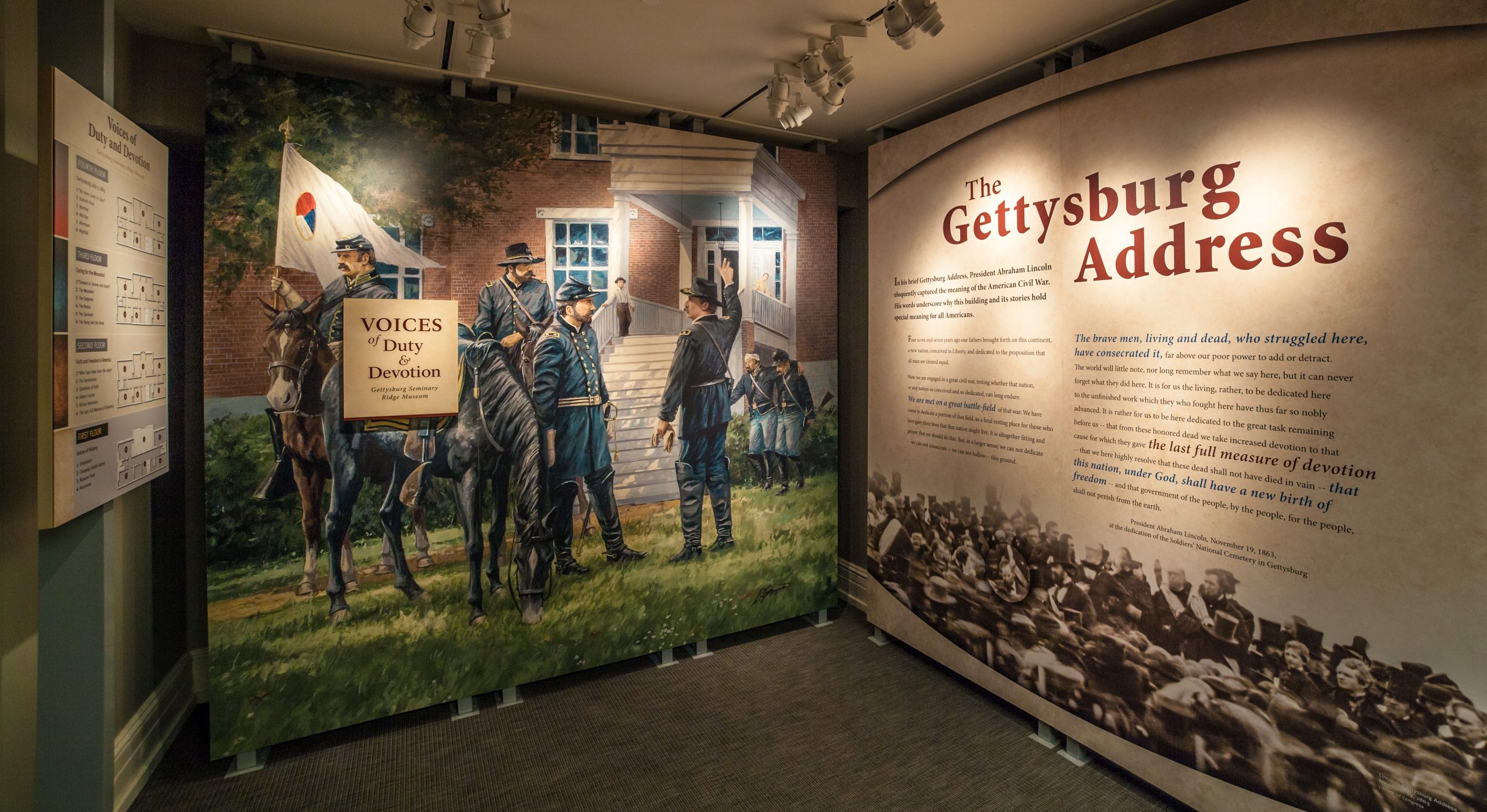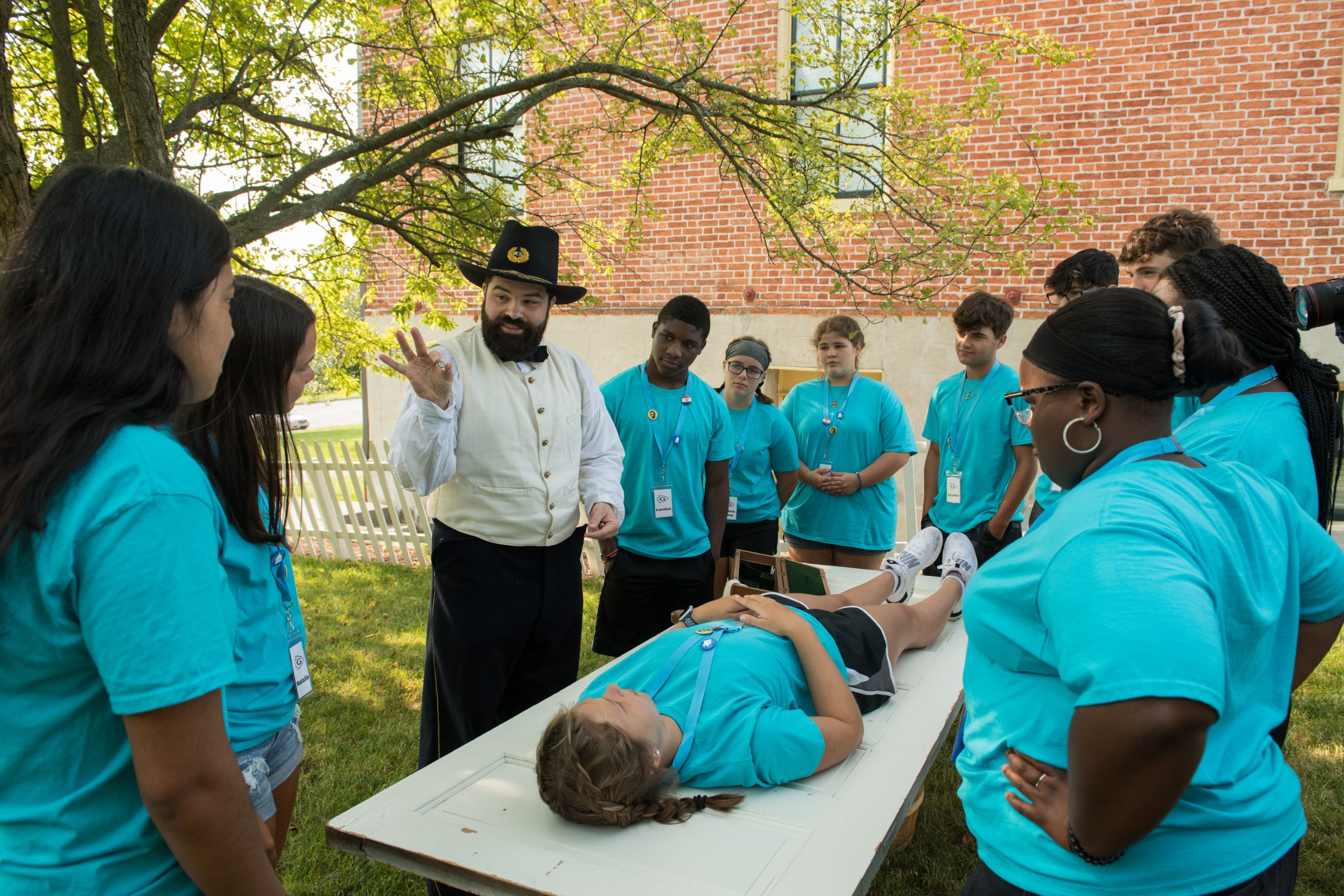 Seminary Ridge Museum and Education Center
Pennsylvania
It Began Here. An Unforgettable Gettysburg Experience Begins Here, Too.
Here you will discover…
Gettysburg's first day of fighting
One of the battlefield's largest hospitals
Dilemmas that caused the nation to rupture
            …all in a building that was itself a part of the battle.
Seminary Ridge Museum and Education Center in Gettysburg, Pennsylvania, is located along the National Park Service's auto tour route. Visit and explore three floors of modern, immersive exhibits and artifact displays, interactive and educational programming for all ages, a mile-long interpretive battlefield walking trail, and a perspective you will find nowhere else in Gettysburg.
Group benefits include:
Flexibility! May accommodate any group schedule, including before and after regular hours visits
Discounted admission with comps
Ample, free bus parking with drop and pick-up area
Clean, modern restrooms
ADA Compliance with plentiful seating (except attic and Cupola)
A museum shop with special merchandise with which to remember your visit
Visit the Cupola
From the historic structure at the top of the building, enjoy an unparalleled 360˚ view of the battlefield. On June 30, 1863, Brigadier General John Buford climbed to the Cupola of the Lutheran Seminary Building, where he saw the campfires of thousands of Confederate soldiers burning to the west. Predicting a clash was imminent, this view helped him lay out his lines of defense to protect Gettysburg's pivotal road network. The next morning, as the largest battle in the Western Hemisphere erupted, Buford again ascended to the Cupola to watch for vital Federal reinforcements. Today, you can stand where soldiers and civilians stood and, with a guide, discover how this view helped chart the course of the Battle of Gettysburg.
St. Catharines Museum & Welland Canals Centre
Ontario
The St. Catharines Museum and Welland Canals Centre is the most popular place to watch ships as they navigate one of the world's engineering marvels – the Welland Canal.  Observe these giants from the observation deck or from the 2nd floor Lock View Lounge.
During your visit to the site, take time to explore the Museum's exhibition galleries where local history is brought to life. 
The museum is dedicated to engaging visitors, telling the story of the city through artifacts and preserving, sharing and celebrating the cultural identity and history of the city. It is a valued community resource that interprets, exhibits, researches, acquires and preserves the material culture and stories of St, Catharines.
Its impressive collection has approximately 800,000 records, including photographs, artifacts, archival documents that provide a glimpse at the unique character of the community over time and of the people of St. Catharines.
Another favorite is the Ontario Lacrosse Hall of Fame and Museum, located at the Welland Canals Center. Guests can explore the rich history of North America's oldest team sport. The museum recognizes and celebrates the great game of lacrosse through historical, cultural and athletic contributions to the sport; celebrating past and present achievements in Canada's national sport across the province.
Don't forget to stop into Merritt's Mercantile gift shop and pick up a souvenir of your visit or just browse through the local history books and DVD's for sale.
Guided tours, programs, and other group experiences are available for all ages, groups, and audiences, including school groups, scouting and guiding groups and adult tour groups.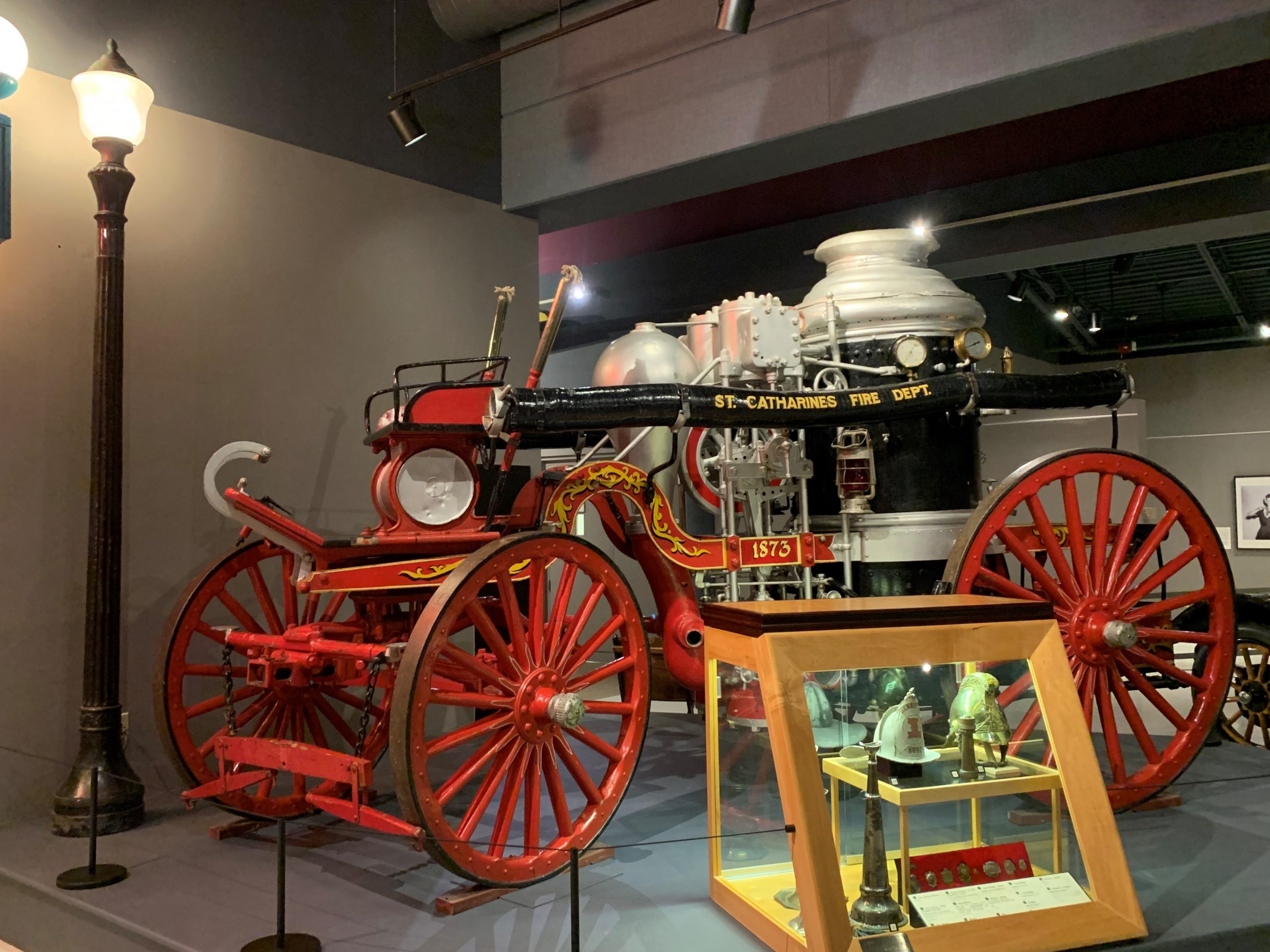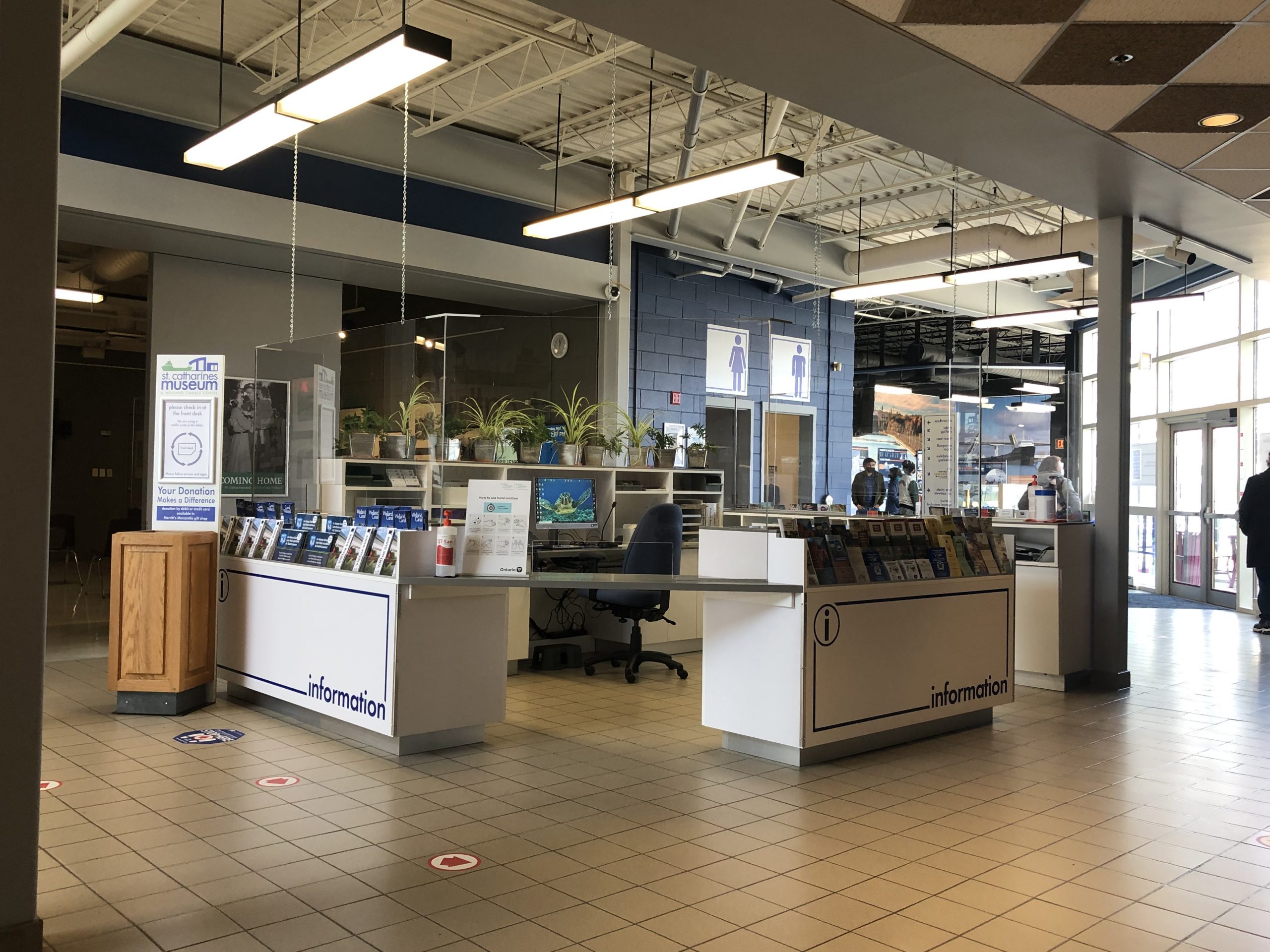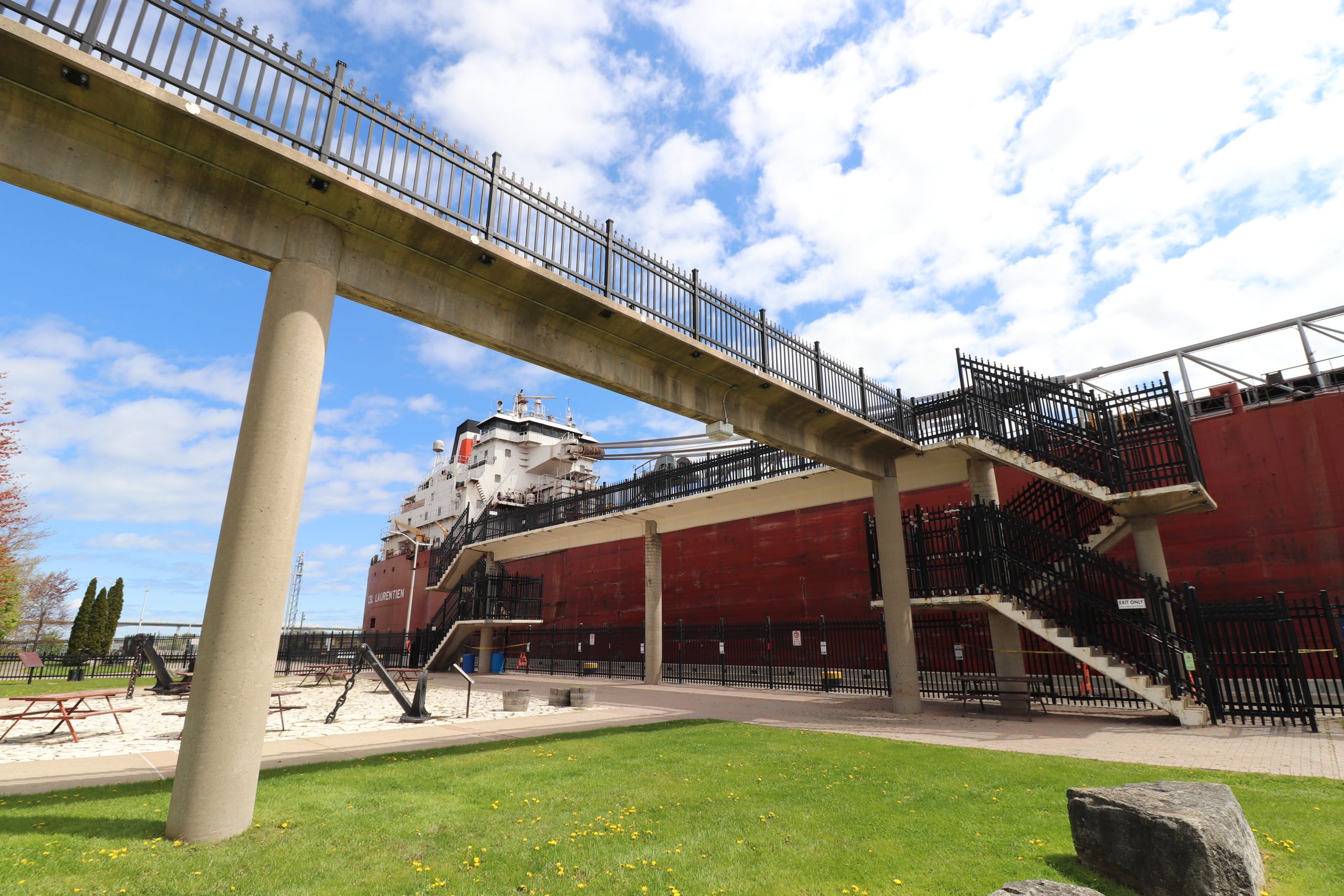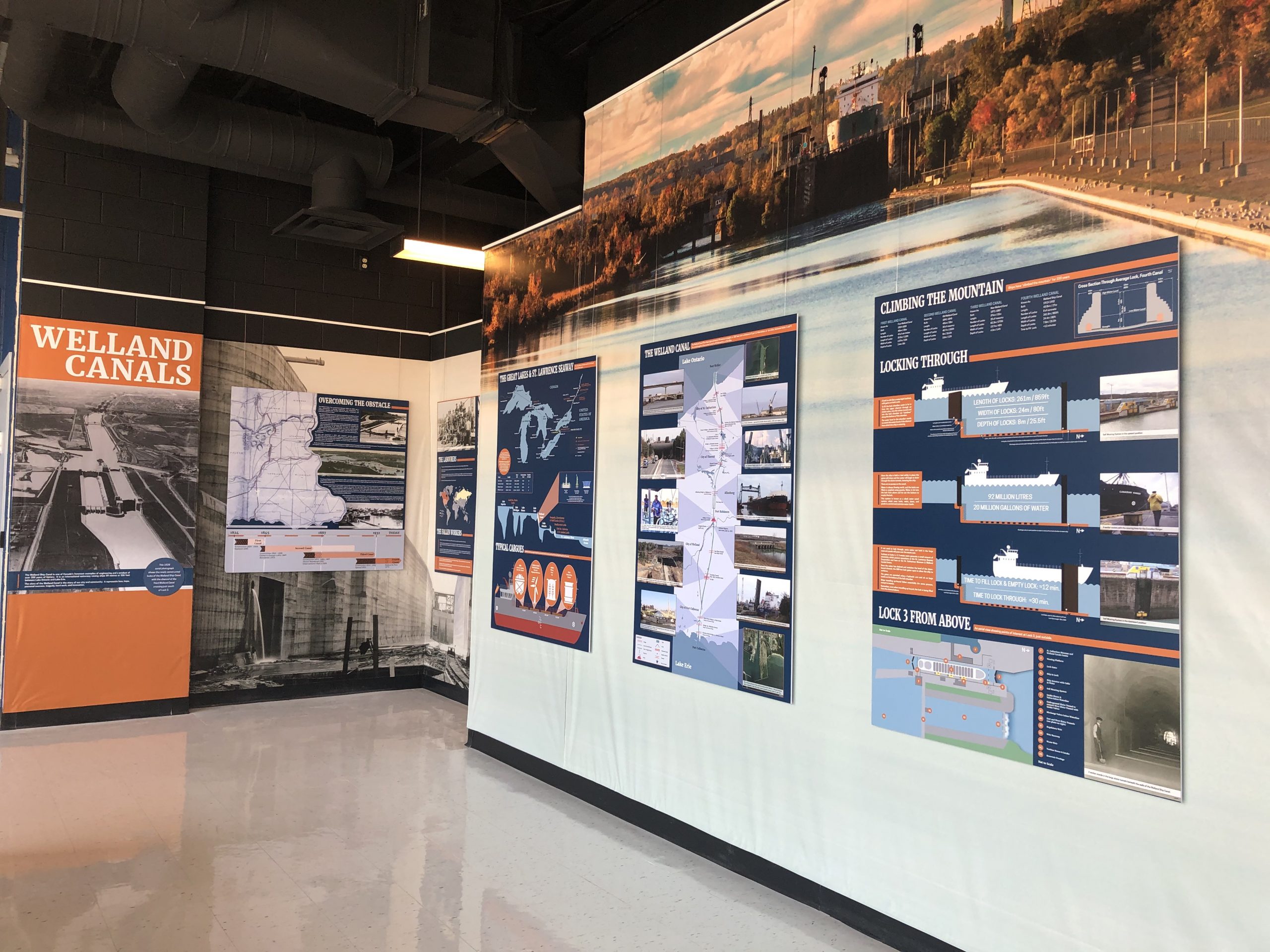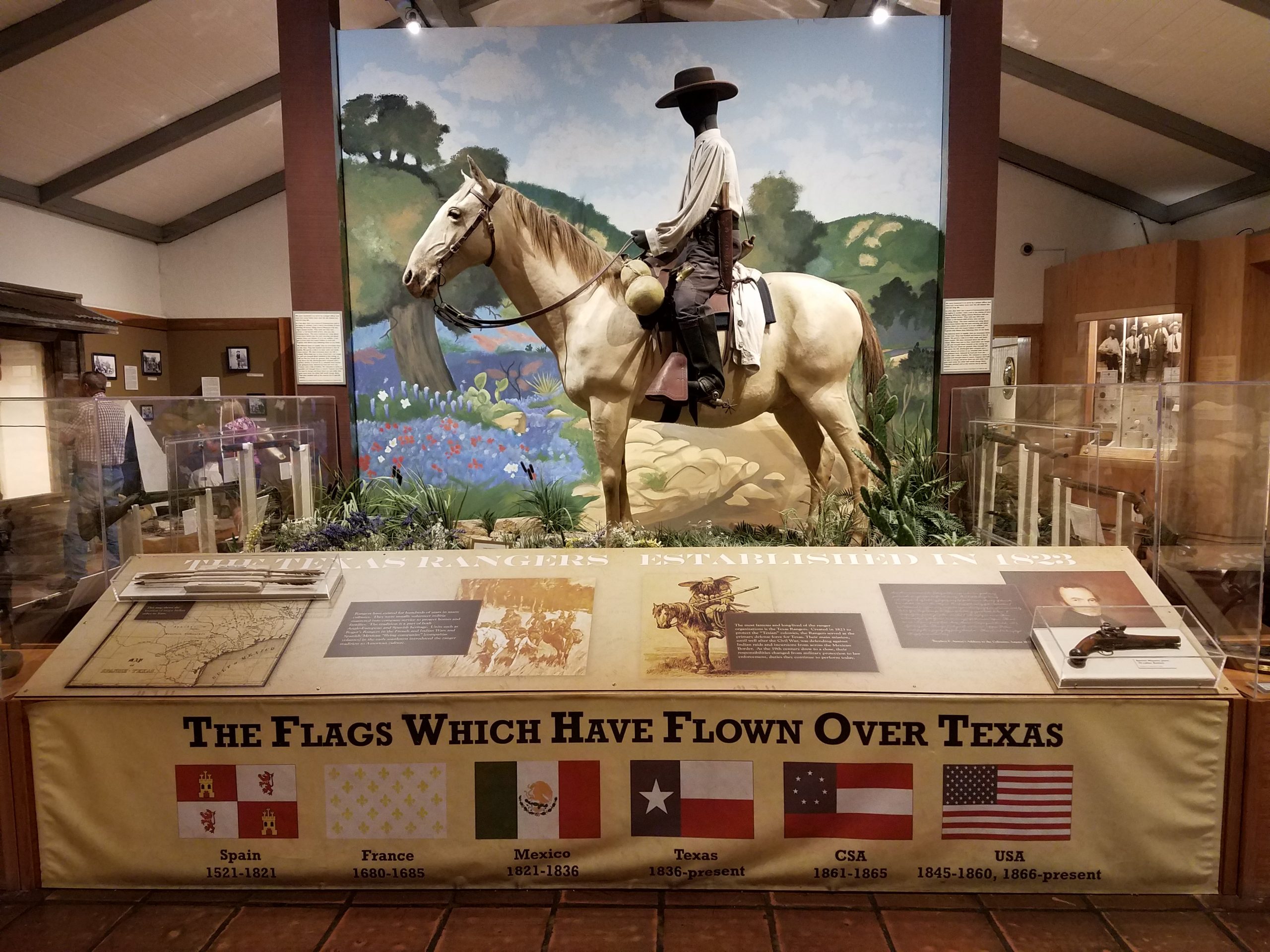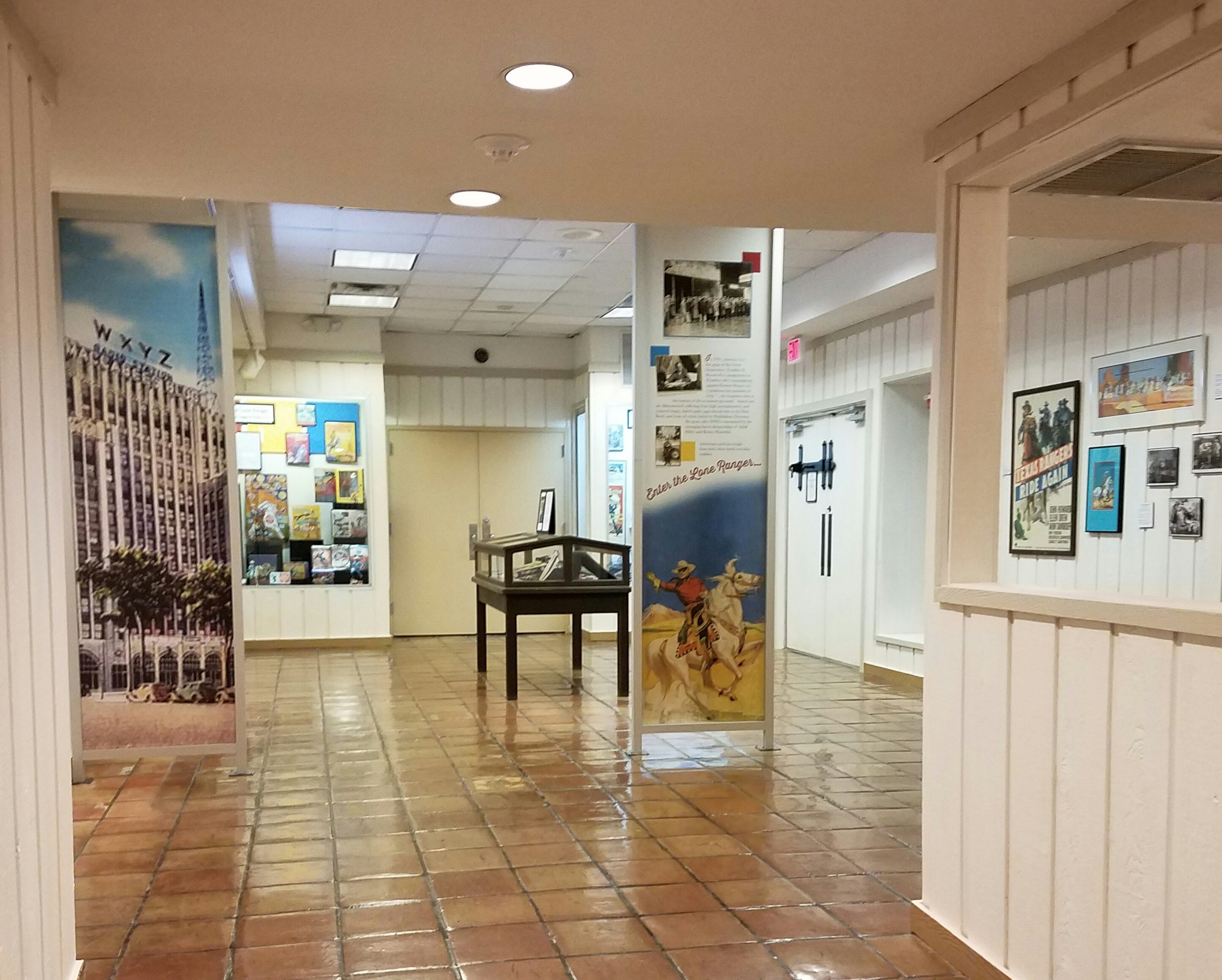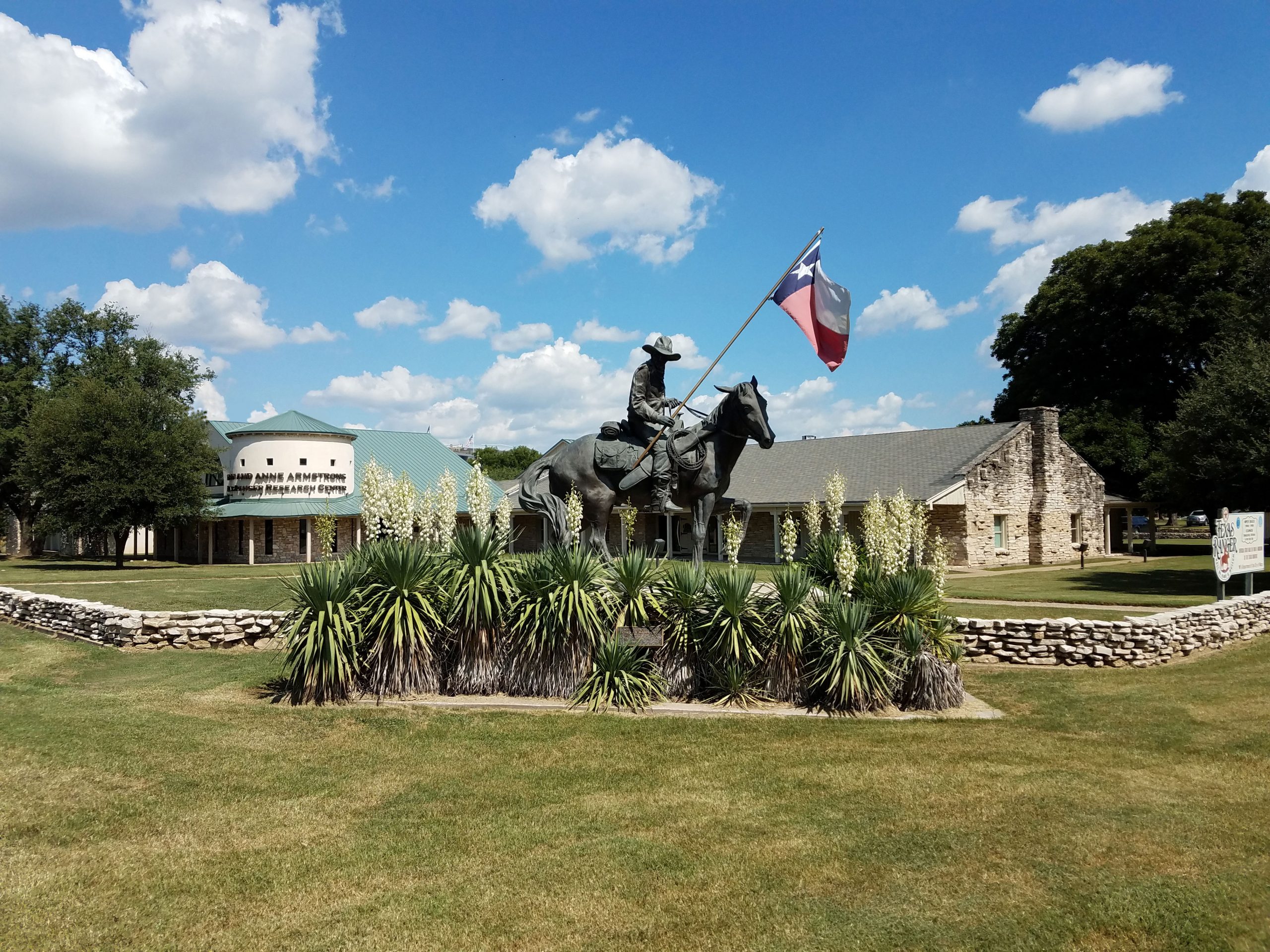 Texas Ranger Hall of Fame and Museum
Texas
Texas Rangers uphold a standard of living known as the "Ranger Ideal." The Texas Ranger Hall of Fame and Museum (TRHFM) in Waco, Texas aims to preserve this way of life and the valiant efforts of Texas Rangers from past to present to teach future generations. According to the museum director, Byron A. Johnson, the Ranger Ideal lifestyle encompasses "honor, self-sacrifice, perseverance, dedication, valor, duty and humility." Without these brave Texans and their courage and belief in doing what's right by the people, Texas wouldn't be what it is today.
The TRHFM invites visitors to experience Texas Ranger heritage and their western history. During your tour, see authentic uniforms used throughout ranger history and the iconic circle-star badges. Soak up some pop culture in the Lone Ranger exhibit, highlighting the former radio and television shows and movies depicting the life of a Texas Ranger. Browse a selection of the 20,000 artifacts, artwork, photographs and documents preserved for future generations.
Explore sculptures and fine art portraying the often unforgiving and inhospitable western landscape. In the Hall of Fame, see rangers who are honored including those of American Indian, Mexican and African-American descent.
A fundamental law enforcement branch of the Lone Star State, Texas Rangers embody quiet confidence, working side-by-side with state and local police on violent crimes, police shootings and cold case files. At TRHFM, discover antique revolvers and muskets used early on by the frontier forces to thwart would-be train and bank robbers. Glimpse how our ancestors were paid in the substantial collection of paper currency and coins, some of which were recovered from the aforementioned thieves.
TRHFM welcomes teachers and students to the new education center to experience Texas history through guided and self-guided museum tours. The classroom environment is perfect for field trips and groups looking to develop lesson plans, utilize student resources and host special events.
Will Rogers Memorial Museum & Birthplace Ranch
Oklahoma
Considered Oklahoma's favorite son, Will Rogers is an American humor legend and cowboy philosopher who became the most popular and influential person in America in the 1930s. He was a famous vaudeville performer known for his comedic commentary and wholesome character in acts like the Ziegfeld Follies, daily newspapers columns, radio shows and he appeared in 71 movies, becoming the #1 movie star in 1934.
Celebrate his life and accomplishments in Claremore, Oklahoma, home of the Will Rogers Memorial Museum, just one mile from historic Route 66. Explore 12 galleries and indulge in the actor's history through movies, his famous quotes, photographs, and memorabilia. Take in a documentary or two about the Western American icon in the museum theater and stop into the gift shop for souvenirs.
After his sudden death in a 1935 plane crash, Will's wife Betty proclaimed Claremore to be the memorial place for fans to pay homage and celebrate his accredited life. Thanks to her and many other contributors, the personal keepsakes and memorabilia that make up the museum are the largest collections of the humorist's career momentos anywhere in the world.
Both the museum and the Birthplace Ranch in Oologah, Oklahoma, are open daily from March 1 through November 10 and seasonally during the remainder of the year. Visit the birthplace and Rogers' Greek-revival style family home, a once expansive 60,000-acre working ranch and take part in a number of activities.
Your group will learn, laugh and be inspired as the museum and birthplace ranch offers group tour rates for a 1- to 2-hour tour and encourages field trips and educational opportunities. Guides are available and a driver and tour coordinator is free. There is also a special presentation by the museum's interpreter, Bart Taylor and the museum features a fabulous gift shop. Bus parking is available and the museum is located close to local favorite restaurants and great shopping.
Call 918-343-8111 for information.