Our February Issue Whets Your Appetite and Satisfies Your Culinary Cravings
Leisure Group Travel feels your pain and our February issue explores a multitude of locales that are ready to serve you when you're ready to hit the road.
​With much of the country hunkered down indoors as the temperature dips, one can practically hear stomachs across America growling. Many of us have been sequestered for too long and our desire to get out and savor delectable dishes in a different state grows stronger by the day.
Leisure Group Travel feels your pain and our February issue explores a multitude of locales that are ready to serve you when you're ready to hit the road. We spotlight a variety of culinary trails across the country including the Buffalo Wing Trail in Buffalo, the Cajun Bayou Food Trail in Louisiana and the Green Chile Cheeseburger Trail in New Mexico to name a few. LGT also chows down on scrumptious pies in Pennsylvania and pays a visit to vintage supper clubs in the Midwest.
LGT even gets outdoors in Mississippi, enjoys urban adventures in Utah and our 2021 Religious Travel Planning Guide will inspire you to create meaningful travel programs for your community of faith.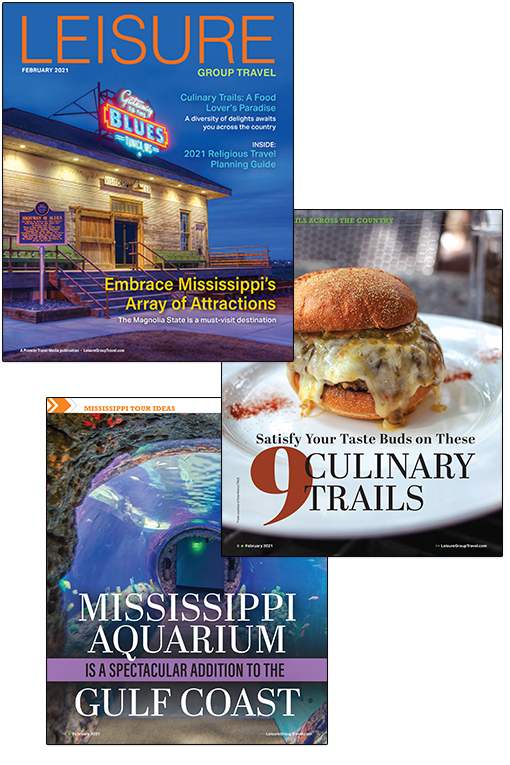 Sample Itineraries & Site InSpections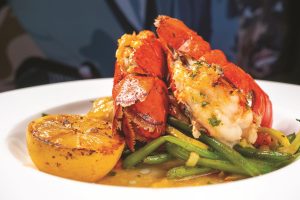 Experience the Blues in Jackson, Mississippi
As you discover all that is Jackson, you will see community culture unique to the state.  There are hundreds of restaurants to choose from, including mom-and-pop eateries and James Beard Award-winning fine dining.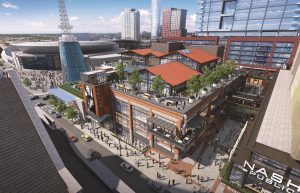 Fifth + Broadway to Transform Nashville
Downtown Nashville is set to open this existing new complex on March 4th.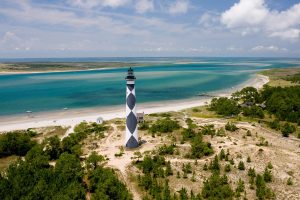 North Carolina's Crystal Coast Welcomes Groups
Tour planners are discovering what families have known for decades. Itineraries are easily filled with fun options on this coastal gem.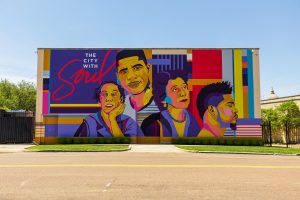 Jackson, Mississippi Amazes Visitors
From history and heritage to world-class performances and stunning visual art, there's so much to discover in this dynamic city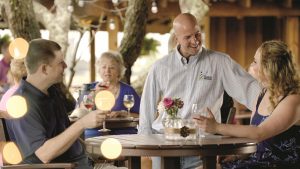 7 Reasons to Visit Myrtle Beach in 2021
Approaching 20 million annual visitors, Myrtle Beach hosts multigenerational families, reunions, sports, golfers and groups of all sizes
Join LGT on a trip across the country as we explore a number of group-friendly attractions and destinations.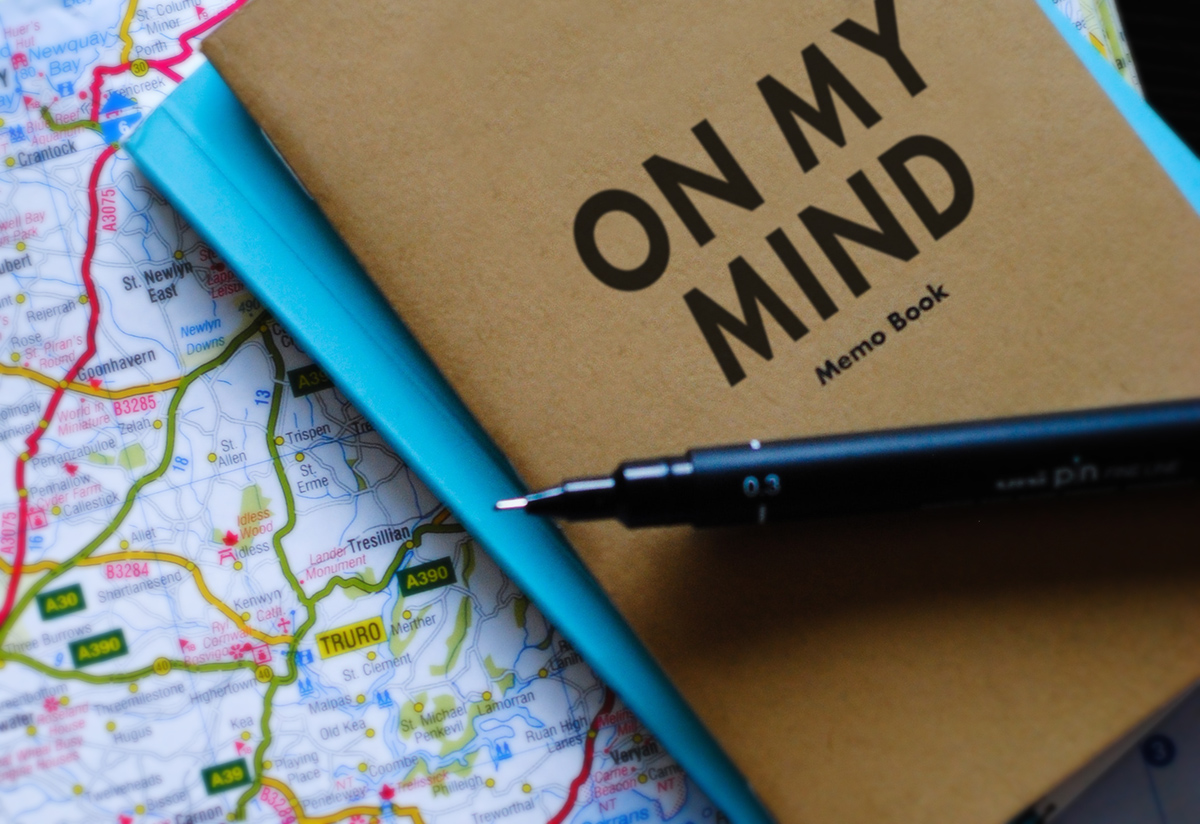 On My Mind – Are We Entering the Golden Age of Group Travel?
by Jeff Gayduk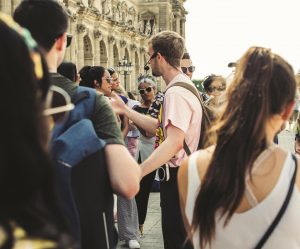 On Tour – Planning To Put Together Your Own Group Tour?
By Marty Sarbey de Souto, CTC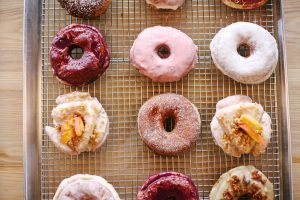 Satisfy Your Taste Buds on These 9 Culinary Trails
By Jason Paha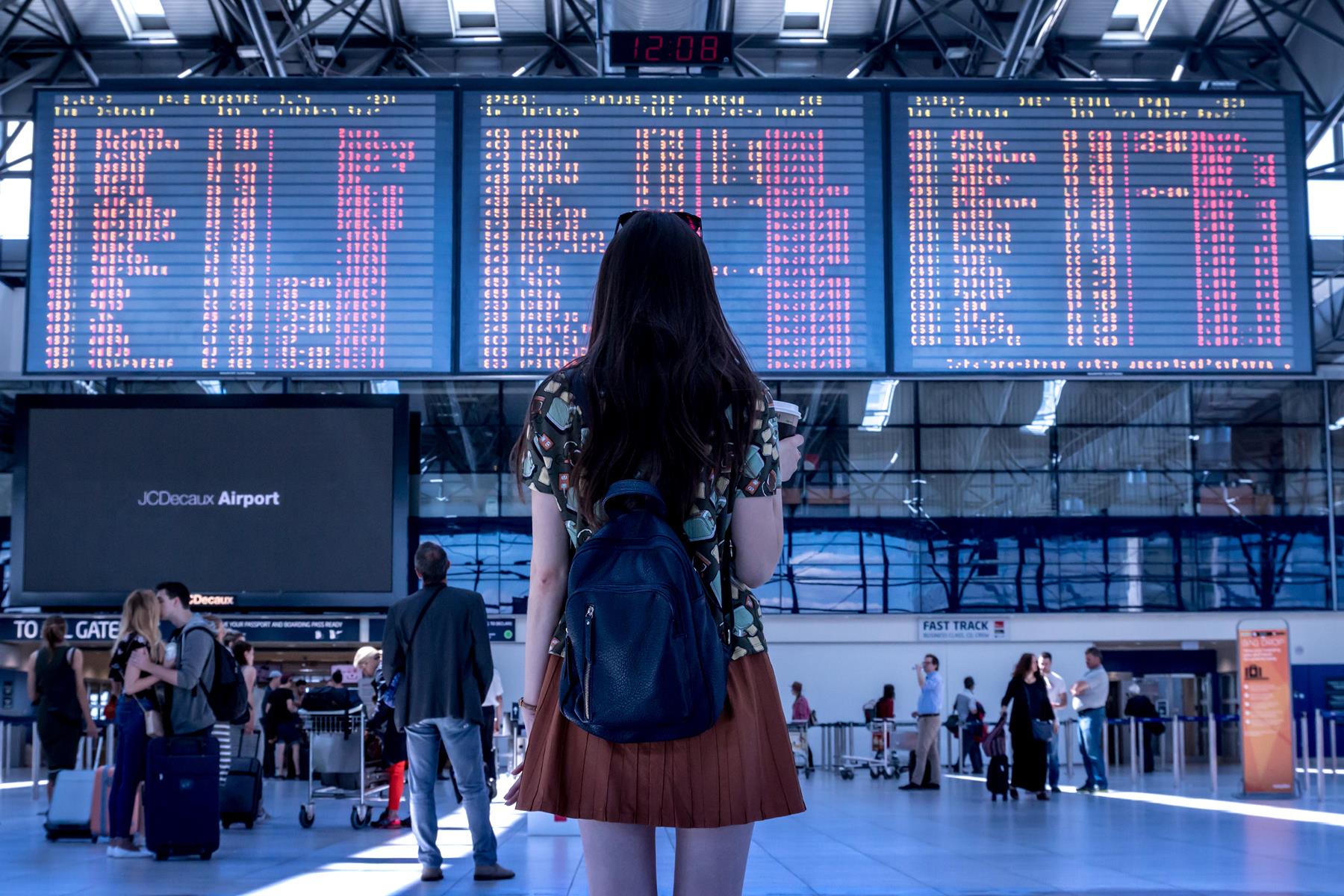 Get Away for the Holidays
More options are available for tour groups looking to enjoy holiday travel.
By Vanessa Day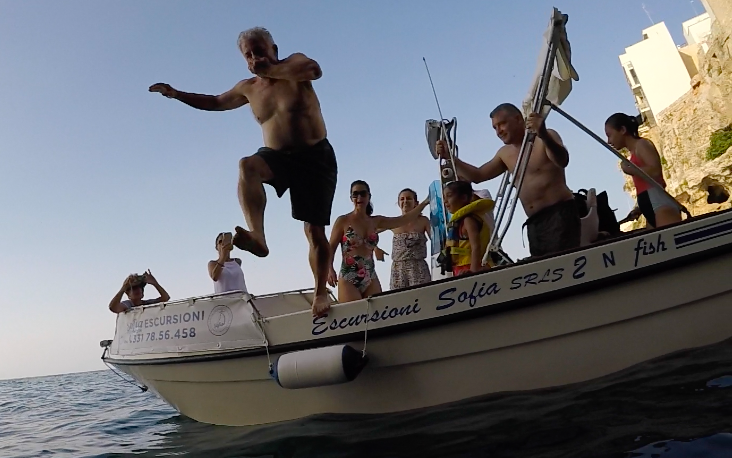 Multigenerational Travel Continues to Boom
Families explore their roots through ancestry travel.
By Nancy Schretter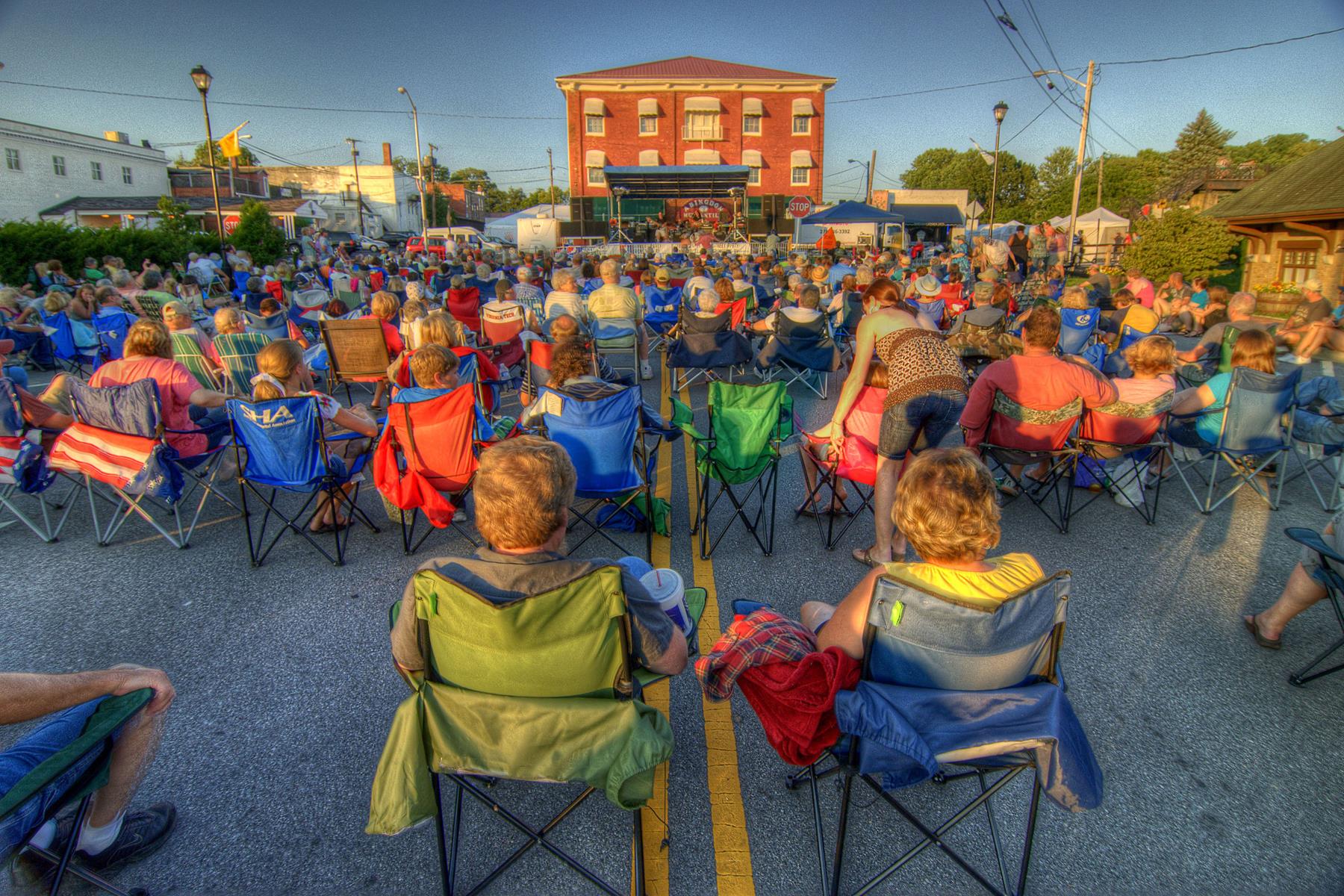 Virginia Tour Guide
Virginia features unparalleled heritage, art, outdoor adventures, scenic vistas and music, offering an unforgettable tour experience.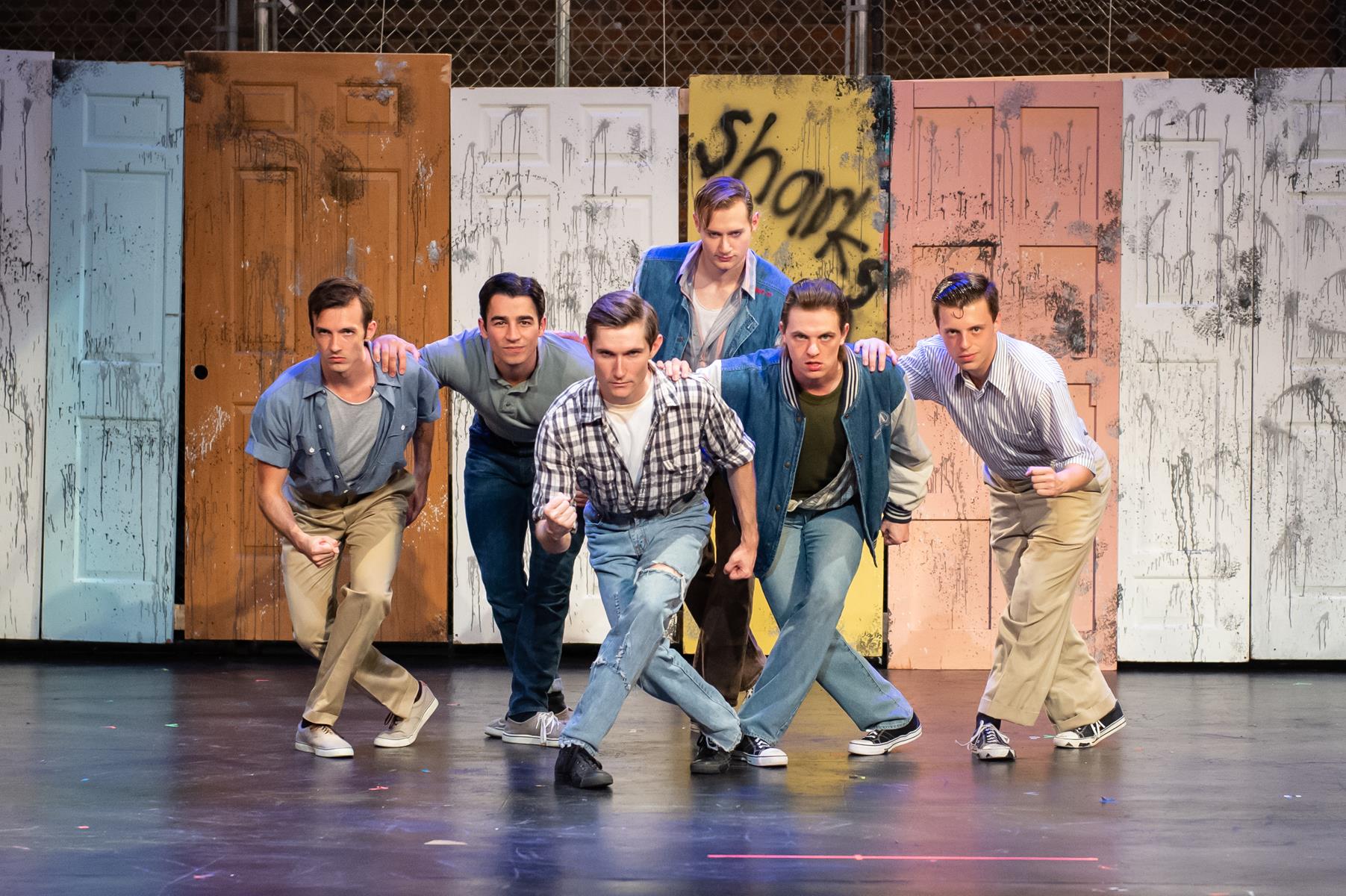 Group-friendly Theater Guide
These live entertainment options add life to any group itinerary.
Destinations – South & Central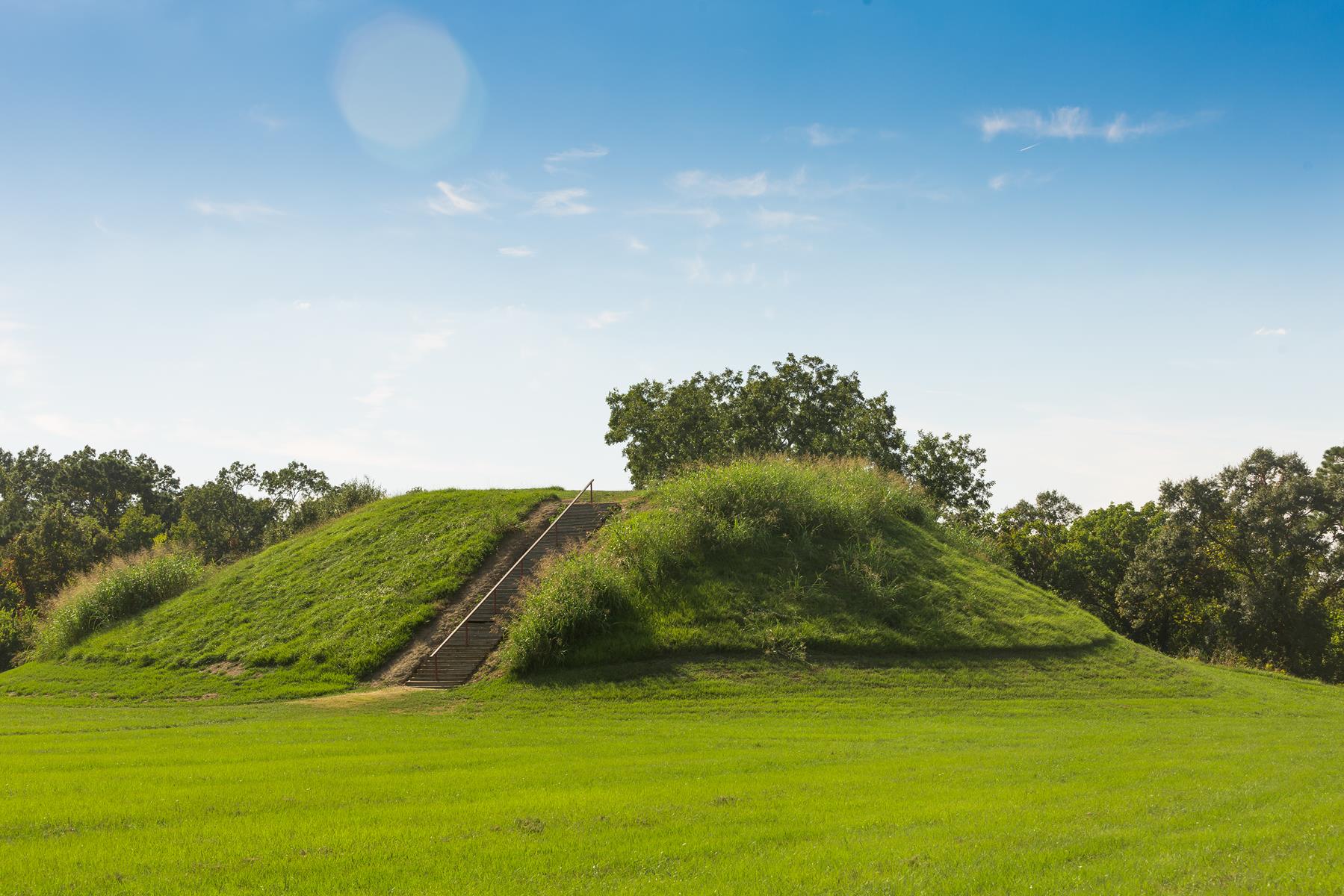 Savor the Great Outdoors in Marvelous Mississippi
Regardless of the season, getting outside in the Magnolia State is the right choice
By Dave Bodle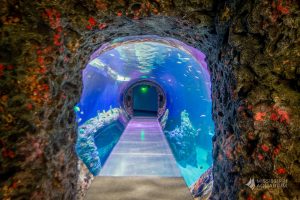 Mississippi Aquarium is a Spectacular Addition to the Gulf Coast
Featuring more than 80,000 square feet of indoor and outdoor exhibits, the aquarium is connected by walkways landscaped with native plants.
By Dave Bodle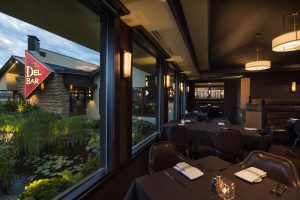 Supper Clubs in the Midwest
A retro vibe and old school trappings flavor these classic Midwestern eateries.
By Randy Mink
Destinations – West & East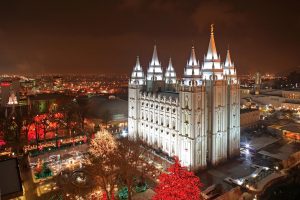 Urban Excitement in Utah
Explore the cities and suburbs of the Wasatch Front.
By Christopher Silbernagel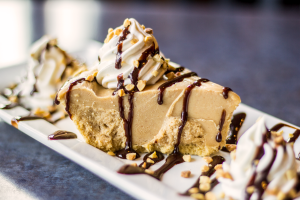 Savor Scrumptious Pie on the Adams County Pie Trail
Grab a fork and chow down on a variety of delightful Pennsylvania pies.
By Jamaal Brown