These leaders are developing innovative tools and creative applications to help the travel industry thrive
In an industry filled with intelligent entrepreneurs, creative operators and talented marketers, there are a few who not only keep their finger on the pulse of the travel business but also are a driving force behind the heartbeat of their niche. These Titans of Tourism help guide and shape our industry in numerous ways, from supervising associations and building communities, to developing innovative tools and creative applications for existing practices. Leisure Group Travel has sought out five such Titans and asked them to share with us their insight on the changes and trends within their organizations and how it affects our industry at large.
THIS YEAR'S TITANS:
TERRY DALE
President and CEO, U.S. Tour Operators Association
Terry Dale was named President of the U.S. Tour Operators Association (USTOA) in January 2011. On January 31, 2013, Dale also assumed the additional role of Chief Executive Officer for the association. Among Dale's responsibilities at USTOA are developing the association's strategic marketing initiatives, managing the association's government advocacy on issues affecting tour operators and working with other leaders and decision makers in the travel industry to identify mutual challenges and opportunities.
CATHERINE PRATHER
CTP, National Tour Association President
Catherine Prather, CTP, joined the National Tour Association team in 1994. She serves as President for the Lexington, Kentucky-based organization, which has members in more than 40 countries. She guides the management team to strengthen engagement and business connections among the NTA community. Catherine serves on the U.S. Travel and Tourism Advisory Board, which is an advisory body to the Secretary of Commerce.
STEVE LIMA
Director of Marketing USA and South America, G Adventures
G Adventures have been among the leaders in small group adventure travel for nearly 30 years. The company's keys to success include listening to its travelers and giving them what they want: flexible itineraries, freedom to explore, smaller groups, safety and peace of mind and locally based guides who show travelers their destination in a way they would miss when traveling in any other capacity.
KATE SCOPETTI
President and Owner, MARS & Companies
A fearless and passionate travel enthusiast, Kate has always remained aggressively focused on groundbreaking product development and raising the industry standard. Today, the company's reputation for high standards, top-notch service and support and aggressively priced products combine to add an incomparable intrinsic value to its customers around the world. MARS now operates more than 400 tours annually all over the world with a 98 percent client retention rate in partnerships within the travel trade.
LISA SIMON
Executive Director, International Inbound Travel Association (IITA)
Lisa currently serves as the Executive Director of the International Inbound Travel Association, the only trade association focused solely on international inbound travel to the United States. With her 30 years of experience in the travel industry specializing in association management, strategic planning and tourism market development, she has spoken on global and domestic travel industry trends throughout the United States and around the world.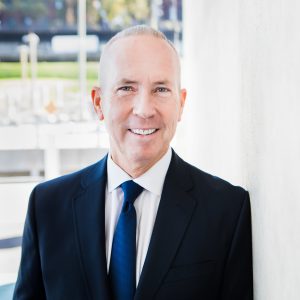 Safety and Security are High Priorities
BY TERRY DALE
The pandemic has made safety and security even higher priorities for travelers, which have always been top priorities for USTOA tour operators. As difficult as this pandemic has been on travel, it has reinforced the importance and value of tour operators who can provide peace of mind during vacation planning.
Traveling with a tour operator means a trip has been planned by experts working closely with hotels, airlines, ground operators, museums and more to ensure the safety of their guests and that any new guidelines and health safety protocols are being met. Tour operators are also equipped to assist travelers through epidemics, political uprisings and natural disasters. That level of experience and on-the ground expertise will boost people's confidence to get back in the travel space.
Our USTOA tour operator members were innovative during the pandemic in many ways. For example, many operators who saw an increase in demand for U.S. travel in 2021 created brand new U.S. itineraries and added new departure dates to accommodate stateside travel. In April 2021, we learned from a member survey that two-thirds (67%) of the responding USTOA tour operators were selling US destination itineraries, and nearly half of the tour operators that responded had added new trips for 2021.
Another way USTOA tour operators navigated the uncertainty of travel during the pandemic was implementing flexible booking policies and cancellation terms. While policies vary among members based on individual business models, changes range from lower deposits to allowing alterations as close as 15 days prior to departure. I anticipate that some members will continue to re-evaluate their policies as the market recovers, and to do their utmost to meet the future needs of their customers, while also maintaining responsible business practices to support the communities they visit.
As more international borders reopen to travelers and restrictions ease, we project that there will be continued demand for more off-the radar, less-traveled destinations. With that in mind, there is also an opportunity for destinations that were facing overcrowding to look at the return of travel through a more sustainable tourism lens.
Sustainable travel is as important an issue today, even during a global crisis, as it has been in the past few years. In fact, many travel companies and destinations have taken steps towards more responsible – and sustainable – practices during this "pause" in recognition of the need to ensure successful tourism business in the future. The goal is to have travelers leave a positive impact on the people and places they visit.
This is a global issue. We know that to build a viable, long-lasting future for tourism, it will take the collective force of the entire industry spanning all travel associations, companies, destinations, and individual businesses to transform sustainability from a buzzword to real action. Our tour operators are dedicated to developing programs that have a positive impact on the destinations, people, cultures and environments visited.
Overall, USTOA tour operators have remained optimistic for recovery of the travel industry and have met the challenges of the pandemic with positivity, enthusiasm and innovation. That mindset is invaluable as we navigate the next  phase of post-pandemic travel.
For more information, visit ustoa.com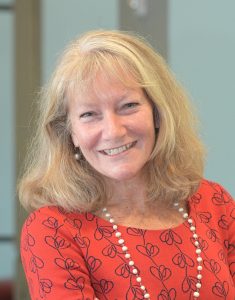 Operators, Suppliers and Destinations are Unified
BY CATHERINE PRATHER
I've always known NTA's tour company members to be resilient, passionate, creative and resourceful entrepreneurs. The pandemic amplified these qualities, as well as my admiration for our operators. It has been interesting to see how they have moved through the past 20 months: from a sudden shutdown in 2020 and dealing with rescheduling in the early stages when everyone thought the coronavirus situation would be short-lived; to dealing with credits, refunds and rebooking when the situation worsened and our world was truly upended; to the fits and starts of reopening in early 2021 and burgeoning hope to the ongoing challenges and uncertainty presented by the delta variant. Through it all, they've remained resilient, passionate, creative and resourceful –with times of frustration, exhaustion, and disbelief that the craziness continues.
To survive the pandemic, many tour operators pivoted to different product (domestic versus international, smaller groups versus full coach loads, and more outdoor activities and higher-end offerings). In some cases, these shifts were already happening, such as the shrinking of group sizes and more interest in smaller groups or private tours. NTA members (buyers and sellers) are virtually divided on whether they think group sizes will continue to shrink or stay where they are, but there's little indication that group sizes will grow.
Currently we're hearing that for some of our tour operators. Their clients' interest in international travel is lower than it was prepandemic. I anticipate this hesitancy waning as more people see their friends and family traveling and they gain the confidence that it's safe to do so and that they won't get stuck overseas. Many of NTA's tour operators that offer travel outside the United States are already taking clients on international trips and for those waiting to 2022, the beginning of this is spread out in all four quarters.
Collectively, NTA's tour operators, suppliers and destinations have come together like at no other time. Our industry has endured a lot in the past several decades and I know we all hoped the tragedy of 9/11 would be the worst. However, the devastation and sudden impact of COVID has changed the landscape of travel in ways that are still unfolding. It's been critical that hoteliers, attractions, restaurants and experience providers have been helpful and flexible on things such as rates, deposits, and terms and conditions. There are many more challenges to come, and looking ahead to 2022, our members have cited continued COVID concerns, issues in finding suppliers to serve the group/packaged travel market, labor shortages, increased prices and changing consumer behavior as key factors that will change the way they do business as the calendar turns.
I think we've all learned that we can't predict what will happen 12 months from now. We can set a goal and aim for it, but we're wary and ready to pivot. Our tour operators tell us they will finish 2022 worse than 2019, and the majority says it will be 2023 or beyond before they outperform 2019 metrics.
Like everyone in the industry, NTA members have relied on federal assistance (whether it be in the United States, Canada or overseas because our association has members in more than 40 countries). Tourism and hospitality indeed drives our global economy, and this finally has been acknowledged—a lesson I hope is not forgotten. However, our tour operators have been forgotten in terms of targeted, direct relief, which is something that NTA continues to advocate.
Although there is still a great deal of uncertainty and trepidation in the industry, there absolutely is hope as business is picking up and travelers are booking for 2022 and beyond. The other bright shots of optimism come from the many conversations I have with tourism professionals focused on coming out of the pandemic as better versions of themselves with their companies and
organizations also taking purposeful steps toward sustainability and providing equitable access to opportunities in our industry so we can begin the journey of reflecting the diversity of the global marketplace. For more information, visit ntaonline.com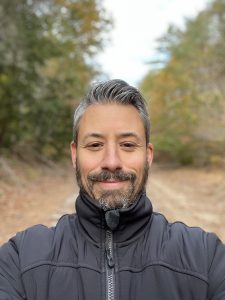 Travel Can Again be a Force for Good
BY STEVE LIMA
In late October 2021, we at G Adventures announced our 1,000th trip departure since September 2020. This milestone, which just 18 months ago would have happened in a fraction of the time, was indeed reason to pause and celebrate.
The forced pause in travel that occurred after the start of the pandemic was, and continues to be, a blow to those communities that rely on tourism. Thanks to our 30 years of experience, we know (and like to shout from the rooftops) that travel can be a force for good. Trip departures support employment and contribute to the economy, and now is our opportunity to wave that flag: Travel is returning, and it can be safe, fun and purposeful!
Over the past 18 months, we have been working to make sure we're in the best position to get up and running as soon as it was safe to do so. That meant creating a new collection of U.S. domestic trips, training our on-ground team and partners in safety protocol and procedures, reconfiguring trips to ensure utmost safety for all, and of course keeping our industry partners updated and supported throughout as we inch toward recovery.
And recovery is happening. The past six months have seen vaccination availability and rates increase, borders cautiously open and leisure tourism begin to wake up. With booster shots being administered and news of pediatric vaccinations on the verge of becoming available, we are seeing strong demand in early 2022, and anticipate that continuing throughout 2023. We are beginning to see bookings begin to approach pre-pandemic numbers, and book to- travel windows get smaller and smaller (currently four months, vs. double that just six months ago). Our trips are running in 20 countries now and that number is set to jump by the end of the year. There is an energy and optimism that travelers are feeling each time a new country opens its borders – and we're seeing the jump in sales.
Throughout the pandemic, we have been using our worldwide database of travelers to keep our finger on the pulse of consumer sentiment when it comes to travel. Our latest consumer panel survey, which took place in October, is the most optimistic yet. Of those surveyed, 82% plan to take an international holiday in 2022, and 58% plan to take a small group tour. This is the news we've been waiting for. A return to travel will create a ripple effect that, if done correctly, will impact communities beyond the destinations that we visit.
At G Adventures, "community tourism" is more than just a buzzword, it is how we describe our style of travel. We work hard to ensure that our tours directly benefit the people and places we visit, and we know that these effects extend beyond our destinations. We even created something we call the "Ripple Score," which scores each of our trips according to how many traveler dollars stay in the communities that are visited. It helps people see beyond just their trip and gives them more information when choosing their holiday. So, the return to travel is as much about getting our travelers back out there as it is about helping our community partners and boosting those economies that rely on tourism.
We've also seen a shift in behavior when it comes to travel – more and more travelers are beginning to see that their ability to travel, to experience different places and cultures, is a privilege that should not be taken for granted. What this points to is a trend toward longer trips, trips that include home stays, trips that incorporate local restaurants and local guides. A style of travel that can be a win-win for both traveler and the communities that they visit.
So, the corks were popped when we realized that our 1,000th trip was about to depart! No other operator has run as many trips in this timeframe. And the signs we're seeing are all pointing in the right direction. With new and changing protocols, border openings (and closings), and entry and exit restrictions, operating trips in the current environment is complicated, but our decades of experience, on-ground operations and nimble staff are enabling us to safely get back to what we are best at doing: changing lives through travel. For more information, visit gadventures.com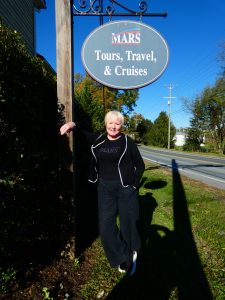 We Will Need to be Adept at Adapting
BY KATE SCOPETTI
It's safe to say it's a different world. New fashion trends (cue the pajama pants + dress shirt & tie combo), online shopping, therapy pets, video conferencing, remote work, cyber security, virtual cocktail hours, people moving to the country, rising costs and supply shortages.
Distilleries making sanitizer, hoteliers making good use of empty rooms to renovate, motorcoach companies converting their garage to a maintenance garage for trucks, and the list goes on. We are a creative and resilient industry that obviously doesn't shy away from difficult and hard work.
Our industry has done a fantastic job of navigating through what seemed an unsurmountable crisis but we're going to need to continue to be adept at adapting.
Moving forward, we should keep in mind different is not bad. I often reference my experience during 9/11 as my mini-COVID training session. With Washington, D.C. being our largest destination at the time, we were deprived of any significant group travel for several years. I knew D.C. would suffer so I immediately began developing, and heavily promoting, other destinations perceived to be more "safe." When the market finally returned to D.C. in 2005, we grew 40% in that year. We now had a wide range of tour products in various destinations AND we had the D.C. market. This was the beginning of MARS moving from a Mid- Atlantic receptive to a true wholesale tour operator offering tours to anywhere. This lesson was implemented as soon as the pandemic hit. I used the time of no tours to take many product development research trips, to aggressively grow our products, and discover unique and different ways to create them. We increased marketing. Not knowing when travel would return, we did know that by staying in front of it we would quickly rebound when travel did return. We are seeing the beginning of this phase now and have started to hire and train new team members so we are able to best serve our clients as they, too, emerge from this crisis.
Regarding travel, we're optimistic and looking forward to a small business renaissance and resurgence of the Business Partnership prototype. We have several new clients due to their lack of staffing which we view as a huge opportunity to demonstrate the power of partnerships and how partnering with a tour team like the MARS team can help clients grow. It's important to note we also support our clients with custom curated marketing materials. The past 20 months have really put us all through the test. However, what we've seen is a growing collective, seeking to partner together in new and creative ways. Whether that be through redesigning their internal hierarchy and partnering with receptives, outsourcing entire departments, or joining together and petitioning our government leaders to not forget travel and tourism, it's exciting when looking at the larger picture ahead of us.
At MARS, we preach the Combine & Conquer: The Power of Partnership ideology. Harry Truman is quoted as saying, "It is amazing what you can accomplish if you do not care who gets the credit." For us, as a wholesale, white-label tour operator, this is our mantra. To stand alongside those within our industry and succeed together.
We are also seeing a new traveler who seeks out unique and immersive experiences, including those of diversity, equity, and inclusion. We're seeking out these experiences, and often creating them with partner suppliers to fulfill this desire of the new "travel seeker." For example, Asian community tours that tell the story of survival and resilience from Vietnam to today in America and learning how to eat Pho and make spring rolls. Visiting communities of all ethnicities and connecting with their people, enjoying their foods, and learning about their culture and history. We are seeing booking levels currently at 70% of 2019 levels. This percentage will grow as more travel companies begin to put programs on their books for 2022 and 2023. I believe in the next 12 months we will see aggressive growth and we will see challenges. One thing I am sure of is we will return stronger and more resilient. Challenges will confront us, but we are ready. For more information, visit takeafuntrip.com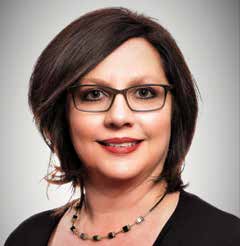 Proactive Measures Will Instill Confidence
BY LISA SIMON
In 2020, travel generated $1.5 trillion in economic output and supported 11 million jobs, a drastic decline from pre-pandemic figures. The U.S. economy took several hits over the course of the pandemic and the lack of foreign visitors contributed to that downturn. The U.S. Travel Association says inbound travel in 2019 produced more than $200 billion in income and supported more than a million U.S. jobs.
COVID-19 began as an industry-altering event in March 2020 and the international inbound market faced unprecedented challenges in the months ahead. Borders closed, conferences were cancelled and the road to recovery appeared uncertain.
It's no secret that inbound travel to the U.S. has been hit particularly hard by the COVID-19 pandemic and international visitation has been virtually non-existent since March 2020. With each crisis we learn lessons and experience changes to the travel industry and often in our businesses. We can expect the same from this extended pandemic.
Some of the challenges we've faced have been government-imposed travel restrictions and closed borders, new variants challenging the pace of vaccination rates, group size restrictions for indoor activities and national park visits, and adapting travel products and experiences to include health and hygiene protocols.
The strength of this industry's rebound is dependent on everyone pulling together, messaging together and advocating together. The reality is that inbound travel is the top service export in the United States, and many of these travel companies will need some form of congressional support to survive two years with minimal revenue.
On that latter point, we recognized early on the importance of rebuilding traveler confidence by maintaining the highest standards for health safety requirements. Travelers need to feel safe and protected as they travel in this new environment, which requires consistency across the industry for health and safety procedures. IITA worked with the World Travel and Tourism Council (WTTC) to establish Global Tour Operator Protocols for the New Normal and several of our members adopted the WTTC's Safe Travel protocols or developed their own equivalent measures to demonstrate their commitment to their customers' health safety.
The industry's proactive measures in collaboration with health experts and government officials should further instill confidence in our international guests. Let's take it a few steps further and look at how we can evolve our companies to meet the needs of current and future health standards and consumer values while protecting our destinations for long-term travel and tourism potential.
In addition to the challenges, the pandemic creates space for some new opportunities and innovations. First, IITA embraces the critical partnership among the three pillars of inbound travel – destination marketing organizations (DMOs), travel suppliers and inbound operators – recognizing the importance our international clients put in our ability to provide high-quality, unique and seamless travel experiences for their customers.
Second, we have the opportunity – individually and as an industry – to develop travel products utilizing the framework of the United Nations' 17 Sustainable Development Goals that provide a global "blueprint for peace and prosperity for people and the planet, now and into the future." What industry is better suited to address these comprehensive goals? We're focused on rebuilding travel to the U.S. sustainably, for the long-term.
Finally, we have focused on technology advances and integrating connectivity solutions to make doing business globally easier and more efficient without diminishing the profitability of our international partners. We partnered with the OpenTravel Alliance, which is the authority on travel data standards and open-source specifications, to collaborate on open standards that provide a level playing field for seamless connectivity throughout the travel distribution system.
We've faced the challenges of the pandemic. And now we must seize the opportunity to reshape global travel with innovation and technology solutions to do business in the new age. For more information, visit inboundtravel.org