Going on your first cruise is an exciting experience, but it can also be a little daunting. With these top tips, you'll be able to get the most from your trip and be fully prepared for the adventure ahead.
Arrive Early
Make sure that you get to the departure port early to avoid missing your ship. If you can, travel to the departure port one or two days ahead of schedule to avoid any delays.
Pack A Carry-On
It usually takes some time before your luggage is delivered to your cabin.
"Make sure that you pack your essential items and anything you think you may need for the first few hours in your carry-on luggage. In particular, pack your important documents, phone charger and medication, as well as your bathing suit and sunscreen so you can start enjoying your cruise right away," says Sheryl Thiel, a travel writer at 1day2write and Australia2write.
Book In Advance
You may be able to make a restaurant reservation, sign up for activities and book shows and spas using an online portal. If there's something you really don't want to miss, make sure that you book in advance to avoid disappointment.
Get Travel Insurance
Unexpected circumstances may mean that you have to cancel your cruise. Similarly, delays in your flight to the ship may mean you miss the departure or you may fall ill and require medical attention. Having travel insurance can be very beneficial in these instances.
Research Ports
You may not get very long at each port, so make sure that you research them ahead of time and have a plan for what you want to see and do when you get there. If there are any activities onshore that you want to do, make sure that you book those in advance.
Switch Your Phone To Airplane Mode
You may inadvertently end up with huge cellphone charges as a result of international roaming rates. The moment you step on the ship, switch your cellphone to airplane mode. To use the internet, purchase a Wi-Fi package instead.
Sanitize Your Hands Regularly
Unfortunately, cruise ships can be a hot spot for stomach bugs. Ensure that you wash your hands and use hand sanitizer regularly, especially before and after meals, to avoid spreading any bugs or viruses.
Bring Your Own Alcohol On Board
You may be able to bring your own alcohol on board. However, many cruiselines have restrictions on the maximum amount that you're allowed to bring with you (usually in your carry-on), so be sure to check ahead of time.
Check What's Included In The Price
Make sure that you understand what is and isn't included in the price of the cruise to help you budget.
"Many cruise ships now automatically add gratuity of around 15% – 20% to their bills, especially for bar bills and spa treatments. Check if it's included first to avoid tipping twice," says Charles Farley, a lifestyle writer at Britstudent and PhD Kingdom.
Beware Of Time
Make sure that you have adjusted your watch before you step off the ship at the port, as the time zone may be different. Don't miss the ship's departure and make sure you're back on board in good time.
Don't Try To Do It All
There will be plenty of activities and events on offer each day, but don't feel that you have to try to do it all. Instead, pace yourself and choose the ones you really want to do, so you still have the opportunity to relax.
With all your preparations complete, all that's left to do is to sit back and enjoy your cruise!
---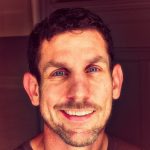 Michael Dehoyos works as a professional travel writer and editor Coursework Writer and Essay Writing Services, working closely with companies of all sizes to improve their marketing strategy concepts. He is also a writer at Essay Help, as well as having contributed to numerous websites and publications. In his spare time Michael enjoys traveling and immersing himself in the culture and traditions of the places he visits.