Wyoming Shines in the Winter
WYOMING WINTER ITINERARY AT A GLANCE
Unique outdoor adventures, world-class skiing, an abundance of wildlife and spectacular scenery all await during wintertime in Wyoming. While the Cowboy State has a well-deserved reputation for being an awesome place to visit during summer, come the colder months it turns into a beautiful winter wonderland. Then there's the bonus of less crowds. Interested? We thought so. Read on to learn about the wonders that await in Wyoming during winter in this eight-day itinerary.
YOU'LL EXPERIENCE THESE GREAT ATTRACTIONS AND MORE:
Mammoth Hot Springs
Yellowstone National Park
Yellowstone National Park's Old Faithful
National Museum of Wildlife Art
National Museum of Military Vehicles
DETAILS AND TIPS
Region: West
Category: Activities
Length: 8 Days
WYOMING WINTER DAY-TO-DAY ITINERARY
Day 1: Hot springs and more natural wonders in Wyoming
Start your Wyoming adventure in Bozeman, Montana, which hosts an international airport and is just 90 minutes driving distance to Mammoth Hot Springs, your home for the evening. A large complex of hot springs on a travertine hill in Yellowstone National Park, this iconic natural wonder was created thousands of years ago as hot water from the spring cooled and deposited calcium carbonate. Get an up-close look of the colorful Mammoth Terraces, one of the major geyser basins in Yellowstone, with a tour on skis or snowshoes. Reward your hard work with a hearty meal at one of the charming nearby lodges, followed by a good night's rest.
Day 2: A unique Yellowstone wildlife tour and more Wyoming adventures
Your first full day in Wyoming is filled with plenty of outdoor activities. Plan accordingly with a nourishing breakfast. Be sure to dress in layers and leave the jeans at the hotel (they don't dry well).
For a great way to explore Yellowstone, Xanterra Travel Collection has been operating in legendary destinations for almost 150 years, providing up close access and uncommon expertise for unforgettable experiences. Take your Yellowstone experience to the next level with award-winning Lodging & Learning packages or engaging Adventure packages. Both are guided excursions that bundle fun, convenience, touring, lodging, meals and transportation that will make for lifelong memories.
Finish the day with a leisurely walking tour of the Mammoth area. Spend the night in Mammoth. After the day's energetic activities, we predict a restful sleep.
Day 3: Snow coaches, Old Faithful and one-of-a-kind Wyoming lodge
After a hearty breakfast — if there ever was a time to splurge on your morning meals, this trip and all its outdoor activities is it — load up the snowcoaches. To the uninitiated, snowcoaches are shuttle vans on steroids (picture a monster truck) with extra-large tires like those on a snowmobile. These are necessary for navigating the area during snow-filled winters and offer a truly one-of-a-kind transportation experience.
Today, Yellowstone National Park's Old Faithful and the surrounding area are the focus. Sitting on top of an active volcano, Yellowstone is home to many hydrothermal features, hundreds of geysers and waterfalls. Old Faithful is a cone geyser located in Yellowstone's Upper Geyer Basin. The first geyser in the park to be named, its moniker references its highly predictable geothermal feature, erupting every 90 minutes since 2000. Viewing it during wintertime means you might just get it to yourself or a very small crowd.
Your home for the next two nights is the nearby Old Faithful Snow Lodge. Nestled in the Upper Geyser Basin, the beautiful lodge features a heavy timber construction, exterior log columns and cedar shingle roof. It has received the Cody Award for Western Design and Travel and Leisure's Inn of the Month. Relax in front of one of the lobby fireplaces before grabbing dinner at the sit-down restaurant or the quick-service Geyser Grill.
Day 4: Wyoming's Grand Canyon
Today's adventure features a tour of Yellowstone's Grand Canyon. The Grand Canyon expresses the park's complex geologic history in dramatic colors and shapes. Puffs of steam mark hydrothermal features in the canyon's walls. Twenty miles long, the canyon is up to 4,000-feet wide and 1,200-feet deep in places. The Upper and Lower Falls of the Yellowstone River add to the grandeur of the unique natural treasure. The narrated sightseeing tour explores the area between Mammoth and Norris. Sights include the Hoodoos, Swan Lake Flats, Obsidian Cliff and Roaring Mountain. Refuel with a delicious box lunch.
Return to Snow Lodge for the night. Share stories of the day's adventures in the cozy lounge and be sure to stop by the charming Bear Den Gift Store for memories of your trip.
Day 5: Unique boutiques, tasty food and more things to do in Jackson, Wyoming
Load the snow coaches and depart for Jackson, a small town in Wyoming's Jackson Hole valley, which is a valley about 80 miles long and 15 miles wide. Scenic Safaris tour and rentals will meet groups at Old Faithful and transport them via a shuttle into Jackson.
Downtown Jackson's historic Town Square features iconic antler arches. Spend a leisurely afternoon wandering the quaint town, including Jackson's National Museum of Wildlife Art, which features a collection of more than 5,000 works of art. Keep the art appreciation going with a tour of Jackson's more than 25 galleries featuring paintings and photography by local and world-renowned artists. Walk the boardwalks where you'll find local boutiques, western apparel and gifts, outlets, and major retailers. Pay a visit to Jackson's landmark watering hole, The Million Dollar Cowboy Bar, which is internationally famous for its western dancing and live entertainment. Some of the finest entertainers in the country western scene have been known to take the stage here, including Waylon Jennings, Hank Williams Jr., Asleep at the Wheel, Hoyt Axton, Glen Campbell, Tanya Tucker, Willie Nelson, Commander Cody, and the James Cotton Blues Band. Another group favorite is the Gun Barrel Steak & Game House, which serves incredible mesquite grilled elk chops and big sky ribeye. The Local's tasty buffalo burger and an authentic chuckwagon dinner is also a popular stop.
Day 6: More wildlife, including plenty of elk, in Jackson, Wyoming
Start your day bright and early with one of Jackson's stellar wildlife tours. There are a number of companies to choose from that offer expert-led journeys through the area's national parks, giving you an up-close view of a variety of animals. Some of them offer high-definition binoculars and scouting scopes.
After a break for lunch, continue the animal-themed day and head to the National Elk Refuge. Created in 1912 to protect habitat and provide sanctuary for one of the largest elk herds, this wildlife refuge offers the chance to see the most elk in one place. During winter those numbers go even higher. Add to the experience by taking it all in from a horse-drawn sleigh.
Day 7: Military vehicles and bighorn sheep in Dubois, Wyoming
You could leave today but then you'd miss out on two unique Wyoming activities. Head to Dubois and visit the award-winning National Museum of Military Vehicles. This world-class military history museum features nearly 500 fully restored miliary vehicles, artillery pieces, naval vessels and aircraft dating from 1897 to the present with a current emphasis on the American experience in World War II, the Korean War and the Vietnam War. The museum also houses a large, historically significant, firearms collection.
Then there's the National Bighorn Sheep Center, a nonprofit organization providing education and outreach for the national conservation of wild sheep, wildlife and wildlands. A variety of displays are as informative as they are interesting.
Day 8: Final day in Wyoming
As you prepare your luggage for your flight home out of Jackson, start planning your next visit to Wyoming.
Request More Information
For itinerary assistance and information about your stay contact Travel Wyoming.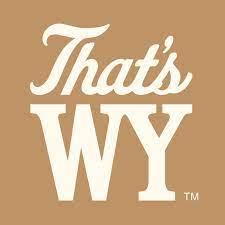 Travel Wyoming
Phone: 307-777-7777
E-mail: tourism@wyo.gov
Wyoming Office of Tourism
5611 High Plains Road
Cheyenne, WY 82007