Four-day/three-night tour of the Eastern Shores of Wisconsin.
4 Unique Experience on This Trip
[list line="no" style="style1″]
Door County Maritime Museum
Birch Creek Music Performance Center
Washington Island Ferry Line
[/list]
Duration: 4 Days
Available: Year-round
This Itinerary is Ideal For: All
Itinerary Details
---
Day 1
Green Bay
Head north of Milwaukee to Green Bay. Start your exploration of this city known for its famous NFL team with a culinary or historical tour to gain a true appreciation of the deep tradition and spirit that defines it. Learn about the history and culture of the Oneida Nation and tour Wisconsin's Amish country. From stadium to shrine tours, Native American culture to iconic railroad lore and botanical gardens to wineries, your group will create memories for a lifetime.
Day 2
Door County, Sturgeon Bay, Ephraim
It's time to head even farther north to Door County, described by many as the "Cape Cod of the Midwest." From historic lighthouses to theater performances to the famous fish boil, this peninsula will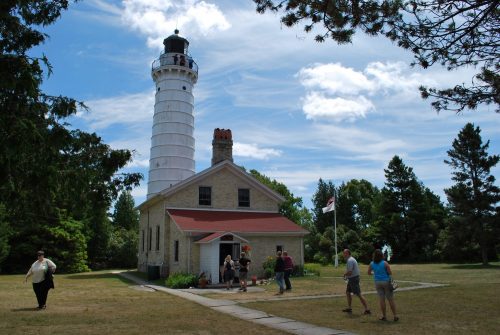 have your group enjoying life from a better view. First stop is the Door County Maritime Museum in Sturgeon Bay, Wisconsin's working waterfront. Hear the stories of hard-working fishermen, bold inventors, skilled craftsmen and lonely lighthouse keepers in the galleries of this museum celebrating the area's rich maritime heritage. Be sure to save time for a tour of the John Purves tugboat.
Then it's on to the Door Peninsula Winery – Wisconsin' oldest and largest winery. Take in a guided tour of the winery and distillery and have lunch at the restaurant that features local food. Continue up the peninsula to Ephraim, where the Ephraim Historical Society shares the heritage of this historic community. Your tour includes a store, cabin, schoolhouse, barn and home.
Be sure to reserve your group's spot around the fire for the only all-you-can-eat fish boil at Rowleys Bay Resort & Restaurant. The master storyteller relays the history of the area and tells about the tradition of boiling freshly caught Lake Michigan whitefish and the infamous boil-over.
Take in a show at the Birch Creek Music Performance Center. Percussion & steel band, symphony and jazz concerts will inspire your group in a renovated century-old barn.
Day 3
Washington Island
Head to the top of the peninsula today to catch the boat on the motorcoach-friendly Washington Island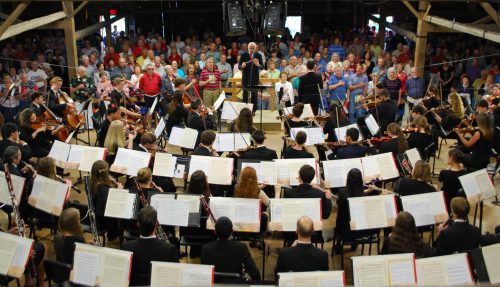 Ferry Line. Explore Washington Island on the Cherry Train Tour that includes historic villages, a renowned beach, art studios and a lavender farm. Spend the day with views that will take your breath away and a variety of cafes and restaurants.
The evening takes your imagination to another level with the Peninsula Players, a theater in a garden. This professional theatrical treasure offers Broadway-quality comedies, dramas and musicals. Enjoy pre-show beverages under a canopy of cedars with stunning views of the water.
Day 4
Door County
On your way south on the peninsula, be sure to make time to stop at Country Ovens, the producer of the original Door County dried cherries. Life is just a bowl of cherries at this factory retail store featuring Cherry De-Lites, chocolate covered cherries, cherry juice, cherry syrup – well, you get the idea.
As you head south back down I-43 take your group to a live entertainment experience at Memories Dinner Theater in Port Washington. The rustic elegance of a 1930s ballroom surrounds you for dinner and top-notch cabaret, murder mysteries and comedians.
Creating memorable group experiences since 1944, Lamers Bus Lines helps you explore Wisconsin. From motorcoaches to school buses to trolleys, Lamers is the passenger professional.