Wisconsin Heartland: Iconic Wisconsin
The Wisconsin Heartland—a compelling landscape of sandstone cliffs, serene lakes and rolling hills—has welcomed tour groups for generations. Whether you want to learn about the state's circus history, cruise through dramatic gorges or watch entertaining live theater, you're sure to find it in the center of the Badger State.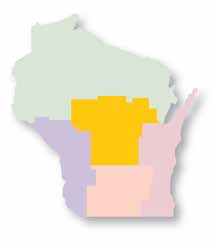 Day One
Spend your first day in Baraboo, where the famous Ringling Bros. Circus would house its performers, animals and equipment during the winter months. While "The Greatest Show on Earth" no longer tours, the circus spirit lives on in Baraboo. Circus World, a themed attraction set on the banks of the Baraboo River, offers Big Top performances every summer, complete with elephants, horses, dogs, clowns, acrobats, jugglers and aerialists. If you're visiting in July, be sure to see Baraboo's Big Top Circus Celebration, which includes hundreds of performers and breathtaking stunts. The parade passes by downtown's Al. Ringling Theatre, built in 1915 by the eldest of the world-famous Ringling brothers. The beautifully restored playhouse features live touring shows, classic films, local theater productions, facility tours and demonstrations on its Mighty Barton Organ. Visitors can also spend time in Devil's Lake State Park, one of Wisconsin's most-visited outdoor destinations. Enjoy magnificent views from 500-foot Quartzite bluffs, embark on a scenic hike on the Ice Age National Scenic Trail and settle in for a lakeshore picnic.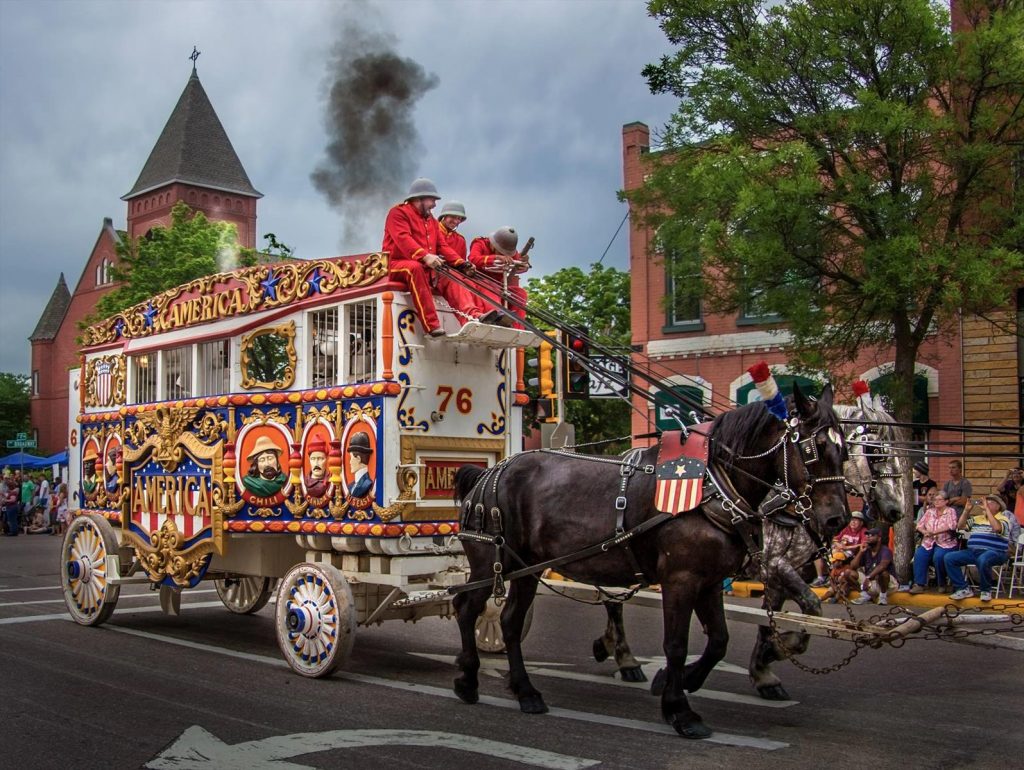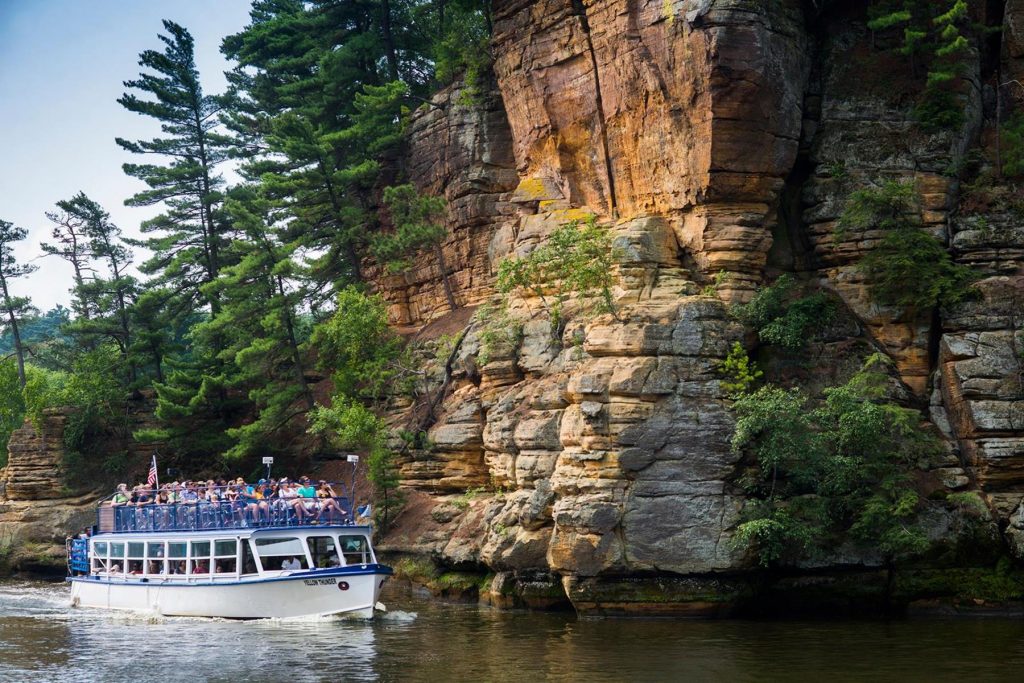 Day Two
Continue north to Wisconsin Dells, the "Waterpark Capital of the World." Interested in local history? Learn about the region's landscape photography legacy at the H.H. Bennett Studio & Museum or contributions to Prairie School architecture at the Bowman House.
Before it became internationally renowned for waterparks like Noah's Ark and Mt. Olympus, the Wisconsin Dells attracted visitors for its sculpted sandstone cliffs and narrow gorges. You can learn about these early tourists and the area's geographic history on a Dells Boat Tour. These double-decker vessels whisk groups along the Wisconsin River, where they will see unusual rock formations like Hawk's Bill and Baby Grand Piano, walk through the cool passageways of Witches Gulch and witness the famous dog leap at Stand Rock. Groups can also register for a ride on the Original Wisconsin Ducks: amphibious vehicles first designed for World War II. This forest-and-water adventure is highlighted by barreling down Roller Coaster Hill and splashdowns into the Wisconsin River and Lake Delton.
If your group enjoys live entertainment during the evening, catch a performance at the Palace Theater. This state-of-the-art venue presents Broadway-quality productions, headliner concerts and musical tribute shows on its 48-foot stage. Highlights of the 2021 season will include Free Fallin: A Tribute to Tom Petty, Journey Recaptured and The Linda Ronstadt Experience.
Day Three
Offering big city amenities with small town charm, Wausau is an excellent stop for your Wisconsin Heartland itinerary. Groups can stop by the Leigh Yawkey Woodson Art Museum (which houses America's largest collection of bird-themed art), tour Hsu's Ginseng Farms and take a picture by the marker that designates the intersection of the 45 North Parallel and the 90 West Parallel.
The area's three other major communities—Marshfield, Stevens Point and Wisconsin Rapids—are represented by the Central Wisconsin Tourism Association. The CWTA can schedule itineraries and help arrange visits to popular destinations like Stevens Point Brewery, the Cranberry Highway and Jurustic Park. Visitors can also register for a guided tour through Upham Mansion (which was once the home of Wisconsin governor William H. Upham) and visit the state's oldest farmer's market.