The Western states abound with agritourism opportunities
Agritourism, the place where agriculture and tourism intersect, is a booming business as farms, ranches and production facilities invite guests to get a taste of country living and enjoy their tasty products. Defined as any event that brings the public to visit a farm or ranch, agritourism covers a wide variety of recreational and educational activities, including corn mazes, pumpkin patches, field tours, petting zoos, farm-to-table dinners, farm stands and U-Pick.
The West features numerous opportunities for tour groups to explore the history and importance of food, connect with the local culture, and follow the path from farm to plate or bottle. Here is just a sampling of agritourism activities that will beef up any itinerary.
Montana
Montana wines have a truly local flavor, from huckleberry to Flathead cherry. Mission Mountain Winery, a small, family-owned winery located on the west shore of Flathead Lake (the largest natural fresh water lake west of the Mississippi), wins international awards. Its tasting room is open seven days a week from May-October.
The store at family-owned Cherry Creek Gardens and Farm in Kalispell offers farm-fresh eggs, baked goods, farm-fresh pork, hand-crafted jewelry, garden produce, and knit and crocheted crafts. Groups can shop in the store and/or hand-pick fruits and vegetables.
Wyoming
Working cattle and sheep ranches offer groups a taste of what life is like on a Wyoming ranch. Located just outside Sheridan, the Double Rafter Cattle Drive offers a one-of-a-kind experience. This activity is geared to the more adventurous groups as the camp moves with the herd to areas only accessible by horseback. The drive starts with a horsemanship clinic so all levels of riders can be accommodated
---
---
Idaho
Idaho, the world's potato capital, produces more than 30% of all potatoes in the U.S. The Idaho Potato Museum in Blackfoot provides information on potato history, the growing and harvesting process, and nutrition, plus some fun trivia. Groups can learn about the evolution of the potato industry from the original potato planted in Idaho to the largest Pringles potato crisp.
Colorado
When people think of Colorado, they first picture the majestic Rocky Mountains and snow skiing. But surprisingly, the foundation of the state is agriculture. The increasing popularity of farm-to-table cuisine and people wanting to know where their food comes from has had an amazing effect on farmers' markets, which have grown to over 100 throughout the state.
The Living Farm Cafe in Paonia is one of the few true farm-to-table restaurants in Colorado, featuring farm-fresh and organic produce, meat, cheese and eggs from the farm. Their specialty is traditional osso buco, an Italian dish of veal steeped in vegetables, white wine and broth.
Texas
Agri-tourism is becoming a large part of the Texas tourism industry as consumers become more aware of the importance of eating fresh, local and whole foods. In the Texas Hill Country, groups will find plenty of opportunities to tour local wineries, pick their own peaches, strawberries and blackberries, and sample fresh cheese, home-baked breads, local wine and seasonal produce at the Fredericksburg Farmers Market.
The Texas Hill Country is rapidly becoming a hotbed for lavender farms. Groups can tour the fields of blooming lavender, learn about the making of lavender products, and shop in farm retail stores for locally crafted lavender body lotions, bath washes, soaps, salts, oils and sachets.
Utah
Honey is a popular product in the Beehive State. Now in its fourth generation, Cox Honeyland in Logan specializes in pure, raw honey, gourmet creamed and flavored honeys, honey butters and caramel popcorns. From its humble beginning more than 100 years ago, it has become a true family business with sons and daughters involved in every aspect of honey production.
Nevada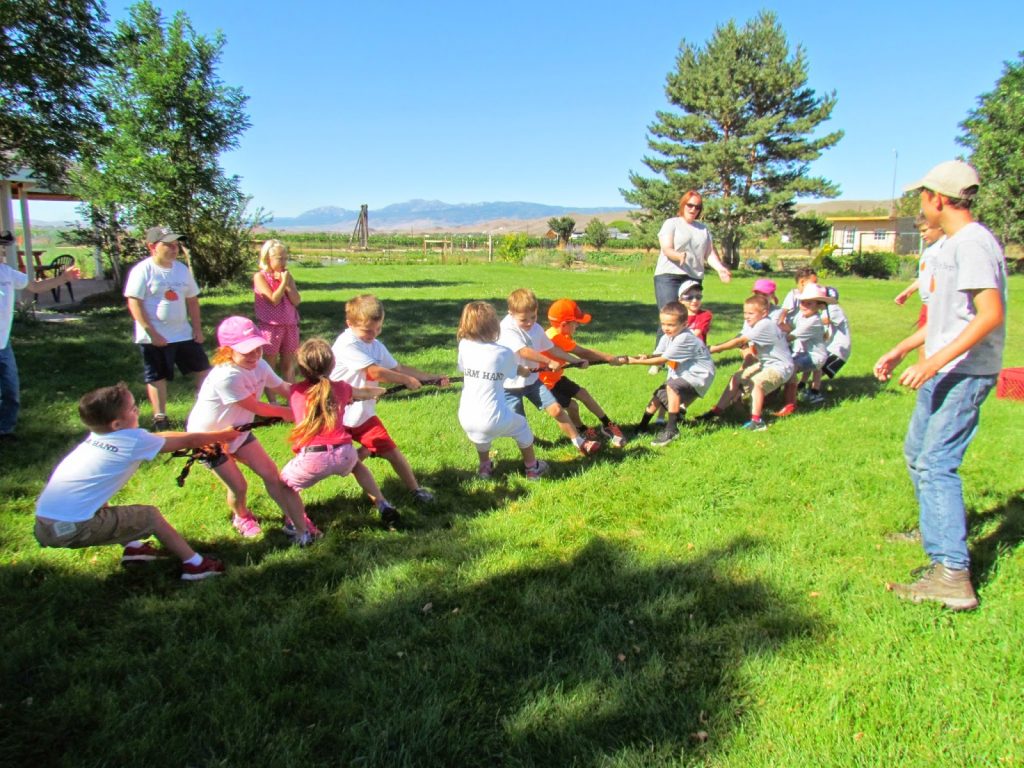 Andelin Family Farm is a working farm in Spanish Springs, just outside of Reno, that invites groups to feed the animals, buy fresh eggs and honey, and pick pumpkins and other vegetables. Every October the farm offers a pumpkin patch, a hay ride, corn maze, pony rides, pedal cart track and other activities.
Nestled on the southern side of Pahrump, about 45 minutes from Las Vegas, Sanders Winery offers panoramic mountain views, along with fine wines, attractive tasting rooms, warm hospitality and educational tours. Free wine tasting is offered seven days a week.
New Mexico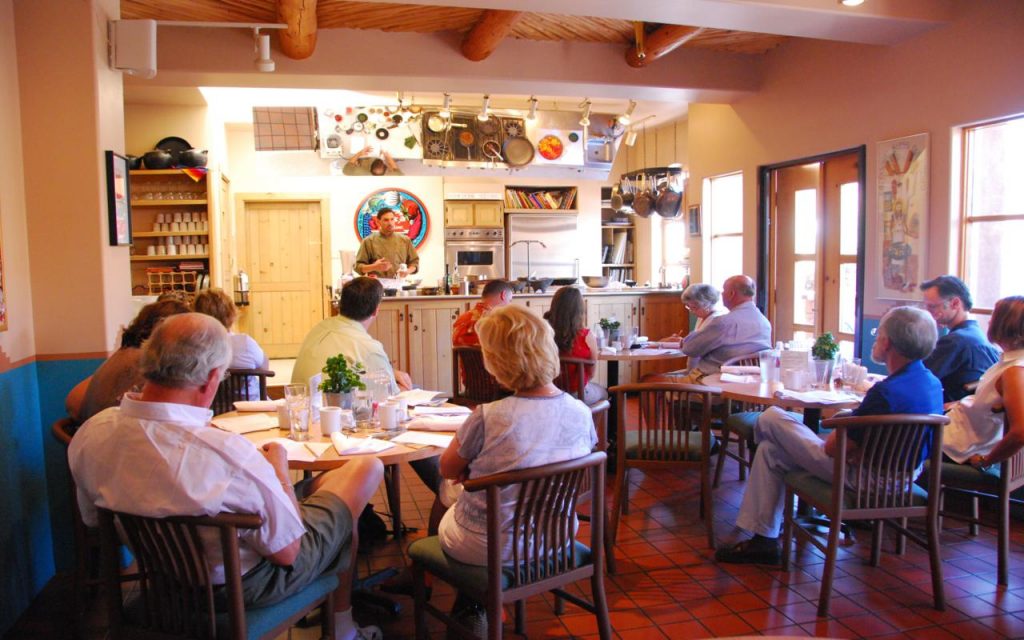 No adventure in New Mexico is complete without experiencing the cuisine. Unlike any other, it is a blend of flavors from Spanish and Native American cultures that has been perfected over the course of 400 years. At the center of it all is the New Mexican chile, both red and green.
For more than 20 years, the Santa Fe School of Cooking has helped people from all over the world learn about the flavors of the Southwest. Groups can participate in hands-on classes, creating delicious sauces or even complete meals. The school also offers three-day culinary boot camps and restaurant walking tours.
Norma Naranjo learned how to bake bread and pies as a child in a horno (beehive-shaped adobe oven) at the Ohkay Owingeh Pueblo. Upon retiring, she started The Feasting Place, teaching others how to prepare the dishes typically prepared for a Pueblo feast, using local ingredients. Norma shares her cultural traditions during half-day classes that take place in her cozy Pueblo home in Espanola.
Arizona
Yuma, located in the Western part of the state, is the nation's third largest vegetable producer. With rich soil, water access and more than 350 days of sunshine a year, Yuma County is the winter lettuce capital of the world, supplying 90% of the nation's leafy vegetables between November and March. To commemorate the crop, Yuma celebrates Lettuce Days, the county's signature festival marking the end of the growing season. Designated the Best Special Event Urban at the Arizona Governor's Conference, the Yuma Lettuce Days celebration offers the best of the region's produce. Groups love the delicious creations by local restaurants and cooking demonstrations by celebrity chefs. For non-foodies there is an agriculture-inspired art show, live entertainment and a vegetable-carving contest.
In the Phoenix metro area, Queen Creek Olive Mill is a dynamic family-owned agritourism experience owned by Brenda and Perry Rea. It is Arizona's only working olive farm and mill, with more than 7,000 trees. Groups can participate in an olive oil tasting, tour the facility and have a meal at the restaurant. Special weekend activities feature live music, wine tasting, arts and crafts shows, and food trucks.
Oklahoma
U-Pick farms, where groups can enjoy locally grown produce, abound in Oklahoma. From touring a winter wonderland of Christmas trees to picking fresh blackberries, there are many options to consider.
Oklahoma is home to over 35 wineries where groups can enjoy vineyard tours, tastings, harvests, grape-stomping and other winery-hosted events throughout the year. The state has produced 11 themed wine trails for groups to follow, such as "How Merlot Can You Go" and "Simply Zinful."
California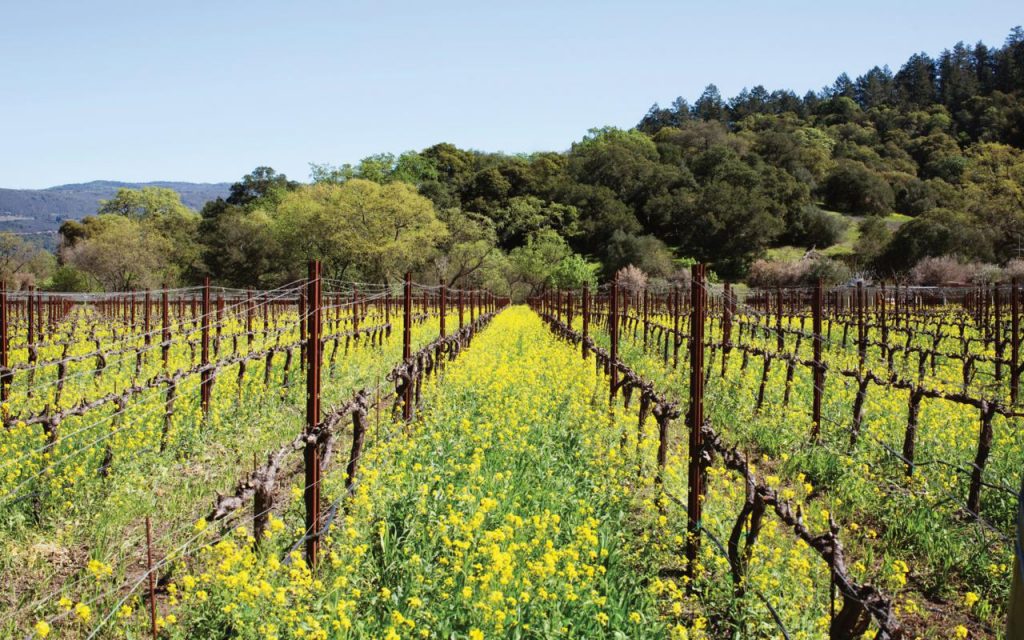 Many California winery tasting rooms are getting creative and offering new and unforgettable experiences. They're pairing wines with smoked trout, tacos or local cheeses, and putting guests in the vineyards on bikes, tractors and six-wheeled army trucks. From Napa Valley and Sonoma in the northern part of the state to Temecula in Southern California, thousands of wineries offer tastings and tours daily. Some are grand in scale and quite formal, while others are smaller and more relaxed. There is truly a winery for every personality and taste in California.
Indio, in Southern California desert, is famous for date production. Shields Date Garden welcomes groups to wander the garden path in the 17-acre date farm, a trail with scenes and statues depicting Christ's life. Afterwards, shop in the retail store and enjoy a delicious lunch in the Cafe. Hadley Fruit Orchard is another California Desert favorite, famous for date shakes made with local Deglet Noor dates.
Washington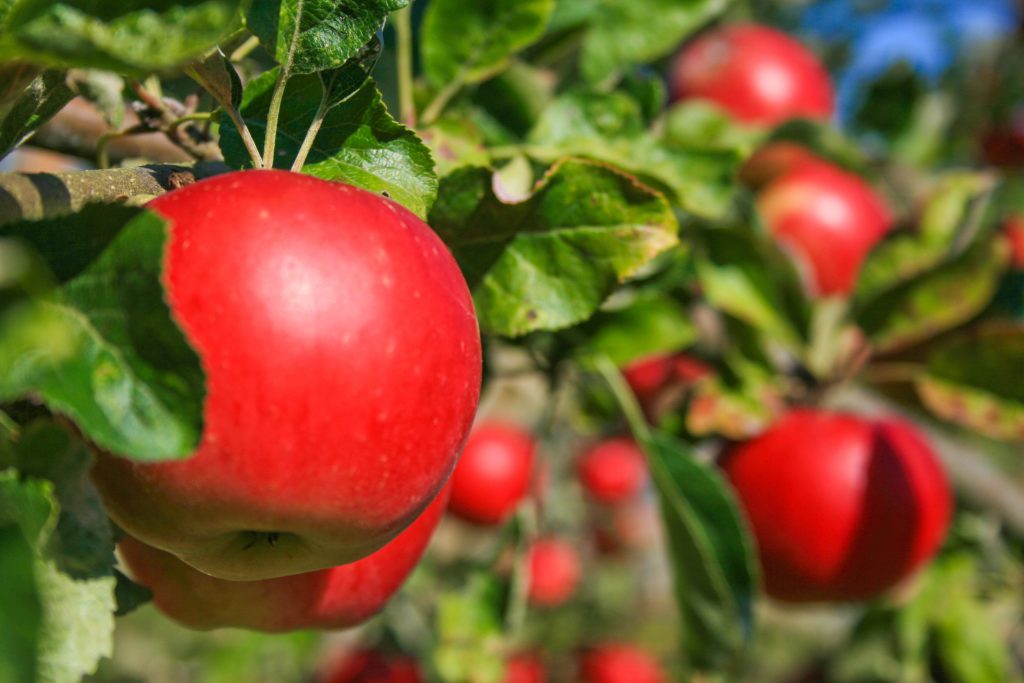 It's not autumn in the Northwest without a trip to pick apples. Washington State accounts for about 60 percent of the nation's apple supply. Most of the region's apples, from super sweet to very tart varieties, are picked from orchards in the Wenatchee Valley, about two hours from Seattle.
The fruit trees in this part of Washington produce billions of apples annually, each one picked by hand. Varieties range from Red Delicious to sought-after heirlooms like Maiden Blush and Golden Russet to popular newcomers such as Honeycrisp.
Oregon
The Thyme Garden Herb Company in Alsea is an eclectic, earth-friendly family business working with nature to provide organically grown herb seeds and herb plants, along with bulk dried herbs, herb teas, herb seasonings, hop rhizomes and herbal honey. The beautiful display gardens offer groups an opportunity to experience over 750 varieties of useful herb plants from all around the world.
The Gathering Together Farm Restaurant in Philomath grows fresh, organic produce and serves it in a small, intimate setting. They make their own pasta, bake their own bread, and craft masterful dishes featuring seasonal food inspired by the best French and Italian traditions, with a Northwest twist.
Agritourism activities provide the ideal way to connect with the land and the people that produce the foods and beverages we con-sume. Whether your group is looking for an opportunity to learn something new or just wants to get away from the stress of everyday life, a Western agri-experience will fit the bill.