Where the Chesapeake Bay meets the Atlantic Ocean, the vibrant coastal city of Virginia Beach is a place where artistic expression thrives and vibrant local heritage comes to life. Take time to explore Virginia Beach's rich history and cultural arts scene with your group through these Live the Life Adventures, and let these experiences take you into the heart of your own creativity.
4 Unique Experiences on This Trip
Sandler Center for the Performing Arts
Virginia Museum of Contemporary Art
Military Aviation Museum
Cape Henry Lighthouse
Duration: 4 Days
Available: Year-round
This Itinerary is Ideal For: All
Itinerary Details
---
Day 1
P.M. – Once you arrive in Virginia Beach, spend the afternoon strolling the boardwalk and enjoying live entertainment along the oceanfront set against the majestic backdrop of the Atlantic Ocean. Then head over to Town Center, a hot spot for high-end shopping, dining, and entertainment. While here plan to visit the Sandler Center for the Performing Arts, a beautiful venue offering world-class entertainment year-round, for "Backstage Broadway – Behind the Scenes" for a reception and meet the cast. Experience a fresh approach to seafood at McCormick & Schmick's or a wine tasting at Sonoma Wine Bar & Bistro. Save room for dessert at Cold Stone Creamery or The Royal Chocolate.
Day 2
A.M. – Fuel up for the day ahead at Commune, Virginia Beach's first farmer-owned restaurant in the heart of the ViBe Creative District. Here you'll find a menu inspired by Virginia Beach's seasonal bounty with its on-site herb garden and commitment to using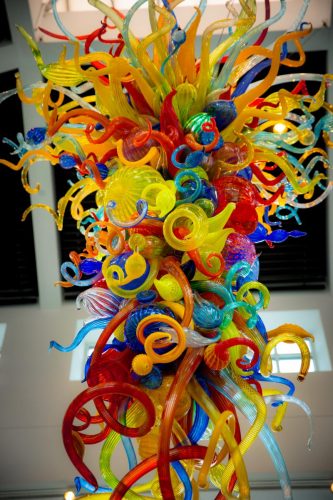 only locally-sourced ingredients to create local staples – from house-crafted coffee to a hearty harvest-ful porridge bowl and fresh crepes. Afterward, embark on an oyster-farming boat tour through Pleasure House Oysters' Waterman's Tour. Learn about the legendary Lynnhaven oyster, see how they're grown and experience tasting these savory bivalves from the water directly beneath them – waders included!
P.M. – Head back to the ViBe Creative District to explore your afternoon creativity at the Virginia Museum of Contemporary Art with a personalized guided tour. The museum is an exploration of the masterpieces of today by artists of regional and national notoriety. With regularly changing exhibits there is always something new to see, but don't miss the permanent staples, including an original 14-foot glass chandelier by Chihuly, New Waves Exhibit highlighting local artists, outdoor sculptures and art educational programming.
Day 3
A.M. – Enjoy a hearty, old–fashioned breakfast at Doc Taylor's, a lovingly-preserved 1920s beach cottage that was once the office of the town doctor and now serves the community as a beloved brunch spot. Then set out on a maritime adventure along the oceanfront.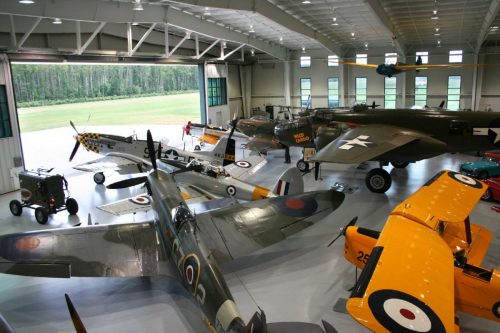 Hop aboard the Atlantic Explorer for the Virginia Aquarium's Sea Adventure boat trip and enjoy a morning dolphin tour on the Atlantic Ocean. Since 1989, their exciting boat trips have been staffed by knowledgeable marine educators allowing you to learn more about marine environmental conservation, research, and preservation. The 90-minute excursion will leave you feeling relaxed, refreshed and ready to continue your coastal explorations.
P.M. – A true living history museum that rivals any other of its kind in the world, The Military Aviation Museum is home to meticulously restored WWI and WWII era military aircraft and aviation infrastructure. Learn about the Tuskegee Airmen, the first black servicemen to serve as military aviators in the U.S. Armed Forces, flying with distinction during World War II. While there, be sure to explore the museum's newest addition, a fully restored control tower from America's first air base in England during WWII—the only one of its kind in the United States. Be sure to bring your appetite and enjoy "SwingTime in the Skies," a tour and history-themed meal with high-flying songs and entertainment.
Day 4
A.M. – On your final morning, wake up to ocean views, dolphins swimming, Navy jets flying and boats everywhere. Enjoy breakfast in your hotel and then head to Cape Henry military base to climb the steps of the Cape Henry Lighthouse, the first federal construction project under the new government after the Revolutionary War.