After a multi-million-dollar renovation, the Milwaukee Art Museum is set to shine as a travel destination for art-loving groups.
The Milwaukee Art Museum is uncrated, unveiled and now open for travel groups of art lovers who happen to be in town.
Affectionately and alternately known as the Cream City, Beertown and the German Athens, this southern Wisconsin city's devotion to various arts – from brewing to ballet – is well-known. The roots of the Milwaukee Art Museum itself go back to 1888, when the inhabitants decided they needed a really great space to park visiting exhibitions.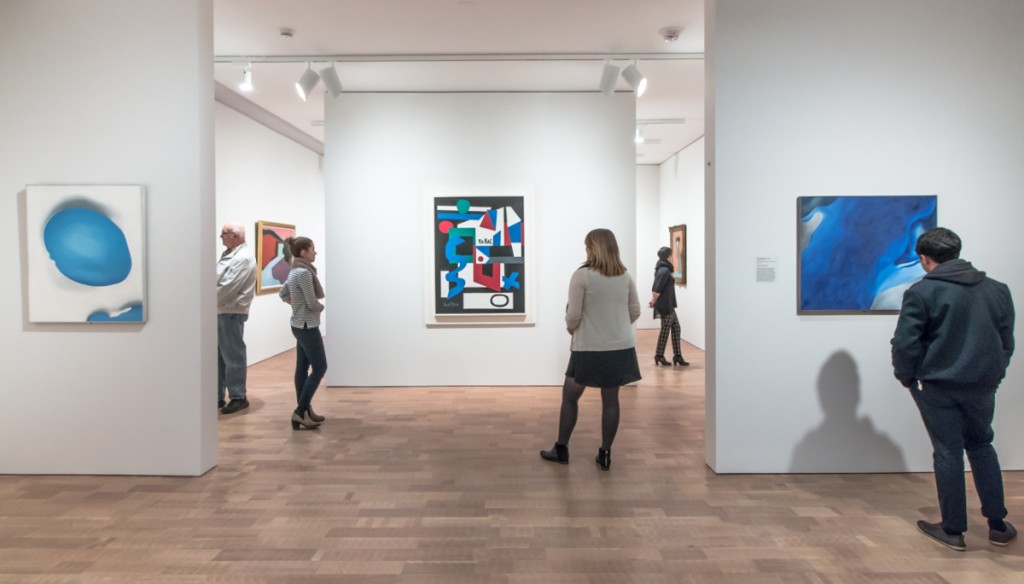 Flash forward to the 1950s, and that exhibition space not only hosted its own permanent works of art, but also encompassed the museum's famed War Memorial Center. In time, the Art Museum grew to over 200,000 square feet that included the Khaler Building, the Quadracci Pavilion and nearly 25,000 paintings, sculptures, photographs, and other forms of art. Today, the museum collection is especially noted for its American decorative art, German Expressionist paintings and post-1960 American art.
In fact, you might say that the Milwaukee Art Museum's problem was in the nature of an embarrassment of riches. Art they had; space to display the art they had not. And that's when the museum decided that, one day, their art would be uncrated. But first, they needed more room – a lot more.
Milwaukee Art Museum's New Upgrades
This past November, the Milwaukee Art Museum celebrated its grand reopening after a six-year, $34-million renovation that gave the museum a more flowing floor plan and enough space to display an additional 1,000 objects. Aside from visiting exhibitions and rotating displays, their permanent display now contains 2,500 full-time "residents."
However, the object of the renovation wasn't just to uncork enough space to fit a few more pieces into view. Rooms have now been designed to enhance groups' actual experience in viewing art.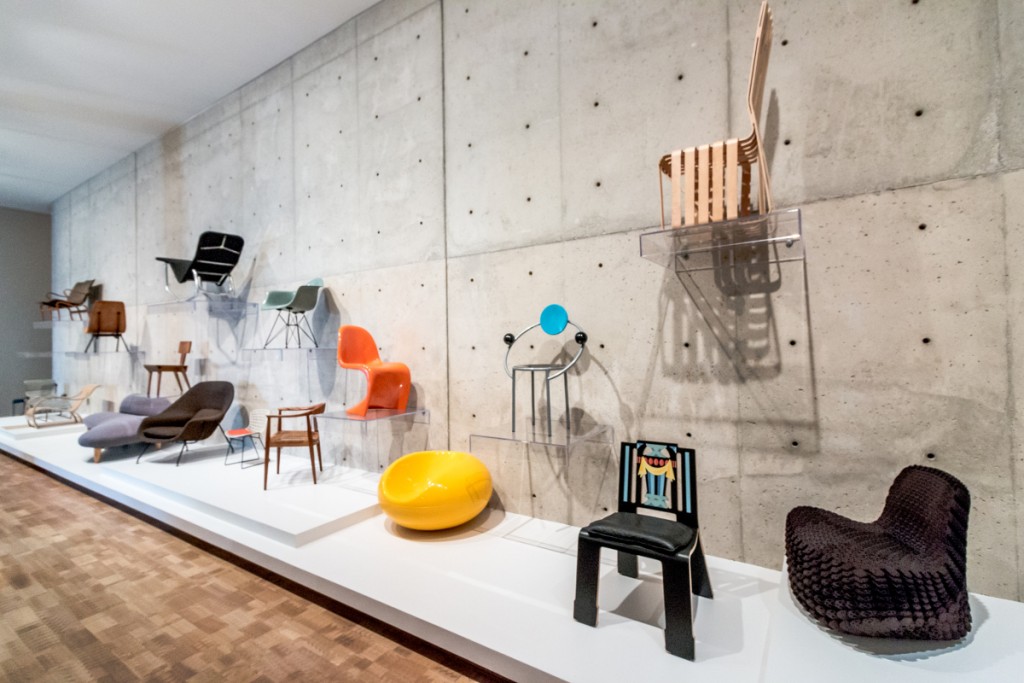 Like so much art composition itself, the galleries' focus starts with light. Natural light from 16-foot-tall windows and carefully planned LEDs was carefully managed to give the works the best possible exposure. And the layout has switched to a chronological order, letting viewers really come to grips with the development of various styles throughout time. Even the museum's permanent collections were revamped, with the goal of bringing the stories within the art emphatically to life.
However, let's not get so high-brow that we forget one important thing about the Milwaukee Art Museum: it's not just about priceless treasures. It's a living space, where people can gather together, learn and relax. From the second-floor sculpture lounge to the new European-style coffee bar, this is a place where groups can appreciate simply being together.
Upcoming Must-See Exhibits for Milwaukee Travel Groups
Art should never be dead; it should continue to speak to us and inspire us long after it is completed. With this in mind, the Milwaukee Art Museum hosts a number of exhibitions, workshops and events throughout the year.
On a regular basis, visitors who feel the urge to produce their own masterworks can stop by the Kohl's Art Generation Studio for the Open Studio program. Each month, the Studio encourages everyone to create art inspired by some theme; in April, that theme is the works of the Hudson River School. Other regular activities include storytime in the galleries, free drop-in tours of various collections, film showings and live music performances by local orchestras, choruses and other groups.
Upcoming exhibitions continue with the theme of keeping things fresh and ever-changing. You never know what you might find: Durer prints, fine art from the Hudson River School, Hollywood-influenced paintings by Thomas Hart Benson. It's a place where dropping in "just to see what's on" is less of a risk and more of a pleasant surprise.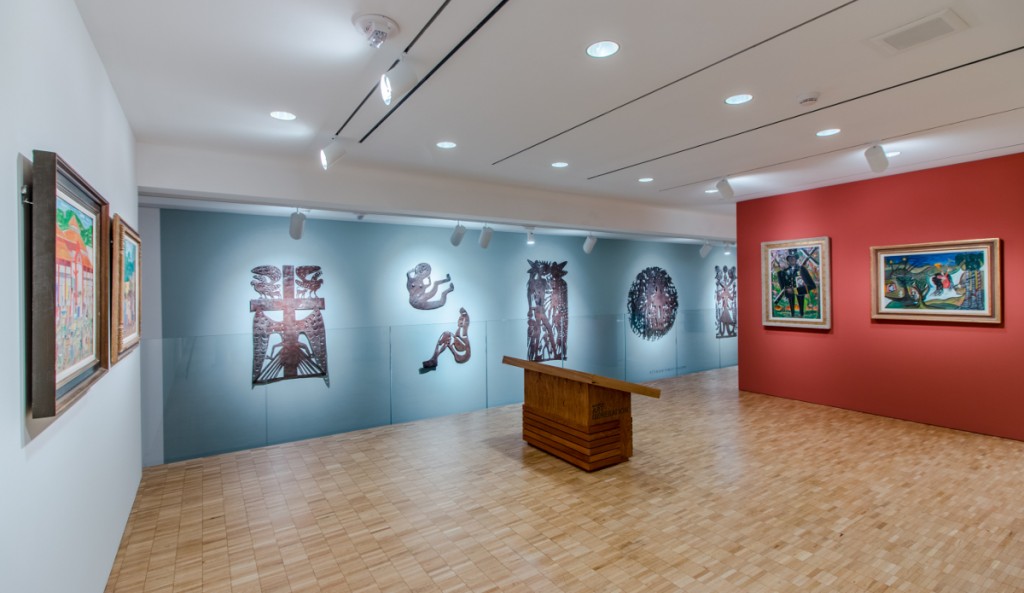 Some of these exhibitions are new in more ways than one. To inaugurate the Constance and Dudley Godfrey American Art Wing's Focus Gallery, a special exhibition of the paintings of one of America's first Old Masters is being staged. Dedicated to the works of John Singleton Copley, this showing will include a pair of rare portraits that have never been seen in the United States.
From the 1760s, we climb effortlessly to the dawn of the photographical age in the new Herzfeld Center for Photography and Media Arts. This exhibition, titled Light Borne in Darkness, shows off some of the museum's own works by photographers like Alfred Stieglitz, Edward Steichen, Diane Arbus, and Wisconsin natives Lewis Hine and Ray Metzker, among many others.
There's such a thing as seeing art with new eyes when our personal perspective changes. At the Milwaukee Art Museum, travel groups get to see art, literally, in a new light. Some of the pieces haven't been on display in decades. Others have been treated to a new place in the gallery – and a new place in our understanding of their importance in art history. For any group of art lovers, a visit to Milwaukee's new and improved Art Museum is sure to be a trip highlight.
Have you gotten to see the Milwaukee Art Museum in its new Uncrated state? Share your views in the comment section below. Thanks!