Planning a group vacation? Pack a book. Better yet, pack two. One book to read on the beach — and another to read while you are waiting for your plane to take off. On Valentines Day, an ice storm left hundreds of JetBlue (JBLU) passengers stuck on the tarmac in New York, some of them for nearly 10 hours. In late December, passengers on an American Airlines (AMR) flight sat on the ground in Austin for eight hours. And a winter storm forced more than 1,000 travelers to spend the night at Chicago's O'Hare airport.
Its enough to make you stay home. But there is an inch of ice on your car, your skin is chapped and you just want to feel the sun on your face. What to do?
One Option: Group Travel Insurance
While group travel insurance won't rescue you from a grounded plane, it could make your journey more comfortable. Most people buy travel insurance to reimburse themselves for plane fares and other costs if an unforeseen event, such as a medical emergency, forces them to cancel an expensive vacation. But most policies also provide coverage for unfortunate events that happen during your trip. For example, most insurance policies provide a 24-hour hotline that customers can call to rebook flights, make hotel arrangements or find ground transportation. During the Valentine's Day ice storm, calls to insurance companies assistance center were double those of normal levels.
In addition, most insurance policies will pay for your hotel accommodations and meals if your flight is delayed or canceled. Airlines are not required to reimburse you for those expenses if a delay is weather related.
The cost of travel insurance is based on your age, the cost of your trip and, to a lesser extent, the length of your trip, says John Cook, president of Quotewright.com, a travel insurance comparison site. Premiums typically range from 3 percent to 7 percent of the trip cost. But there is a wide range in prices. Premiums for a $6,000 Hawaiian vacation package for a 48 year old traveler, for instance, range from $159 for a basic plan to $805 for one that provides up to $1 million in medical coverage, according to Quotewright.com.
Though you probably do not need a gold-plated policy, be aware that you might sacrifice some important benefits by choosing the cheapest plan.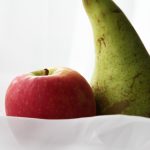 How to compare travel insurance policies
• Trip cancellation insurance typically covers nonrefundable payments if unforeseeable circumstances, such as bad weather or a medical emergency, force you to call off your trip, according to the Insurance Information Institute. Here's where it's smart to compare travel insurance policies. It usually does not reimburse your losses if your tour operator cancels the trip or you decide you cannot afford to go after all. Some policies will reimburse you if you cancel for any reason, but they are more expensive than standard policies, says Vikki Corliss, a spokeswoman for InsureMyTrip.com.
• Most comprehensive policies include trip interruption insurance, which will cover your expenses if your trip is delayed. But different policies have different definitions of how long your wait has to be to qualify. Some policies will provide coverage if your trip is held up for six hours or more, Corliss says, while others require a minimum 12-hour delay.
• Do not expect travel insurance to pay for room service at the Ritz Carlton. All policies limit the amount of expenses they will cover. Coverage typically ranges from $100 to $150 a day per person, up to a maximum of $500 to $1,000. To be reimbursed by your travel insurance policy, you must be able to document your expenses. Make sure you hold on to your receipts, Cook says.
• Most travel insurance policies will reimburse your non-refundable deposit if a family members illness or death forces you to cancel your trip. But policies follow different definitions of immediate family.
Other Insurance Policy Notes
Some policies include domestic partners; others do not. Understand, too, the limits on your insurance policy notes for coverage for illness related claims.
Most policies would not reimburse you unless the family member suffered from a life-threatening illness or required your care.
Policies typically limit coverage if you or a family member has a preexisting medical condition that could prevent you from traveling. But the plans have varying definitions of what constitutes a preexisting condition. And many plans will waive those restrictions if you buy the insurance within a specific period typically, 10 to 21 days after you make your initial nonrefundable deposit.
More information is available about comparing travel insurance policies for groups to InSite on Leisure Group Travel subscribers.