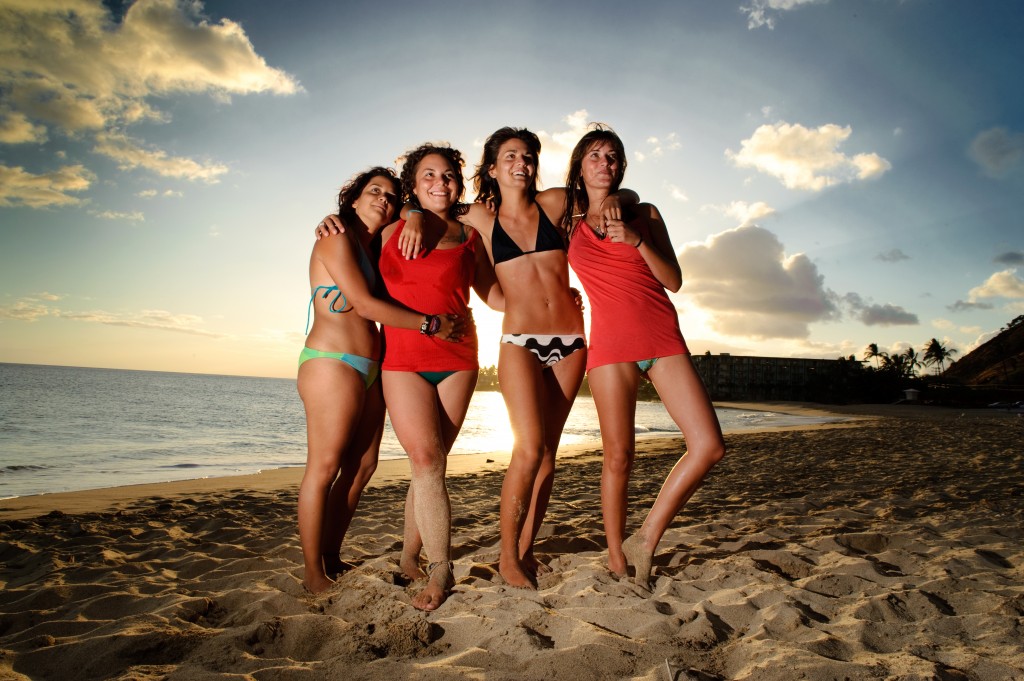 Winter has arrived and with it the dull, grey days of work that make you dream about your next vacation. Especially if you are putting in your quality time with family over the holidays, you may be dreaming about a trip to take with your girlfriends where you can have some real fun. Or, you might be interested in taking your family on a group vacation.
To escape the doldrums, consider an all-inclusive yacht charter for an ultimate winter vacation. Fly to a tropical island and hop on a yacht for a multi-island cruise where you choose your own adventure. Below are a few suggestions of beautiful tropical island ideal for soaking up the sun this winter. In all of these locations make sure to be safe and smart, keeping track of each other and looking out for each other's safety…that's what girlfriends are for!
Antigua Girls Getaway
This island has the best of both worlds with plenty of tourists and things to do as well as secluded private beaches. It is in the center of the Leeward Island archipelago. This means you can charter a yacht to the other islands in the chain such as St. Barts and St. Maarten very easily. The main dialect on this island is English which will make things convenient for you and your group to coordinate. Many charter trips originate at Falmouth Harbor which many yachts decide to call their winter home. You can water ski and swim alongside the boat, and dock at pristine beaches and take a stroll in the surf. Taking a yacht charter is also a great way to get your snorkeling in. After all what is a trip to the tropics without observing the unique wildlife?
 Bahamas Girlfriend Trip
Speaking of wildlife, the hopping city of Nassau, the capital of the Bahamas, is a great place to mix, mingle and explore nightlife. This is a great place to go out dancing with the girls. Enjoy tropical cocktails and island music at night, during the day you can sleep in and then take your group to get a spa treatment at one of the many luxurious spas in Nassau. You can take your group

to art galleries and the zoo, and make sure to visit the Clifton Heritage National Land and Sea Park. Your group can even rent scooters and explore the island using them as your fun transportation. You could also stay at a resort like Sandals with beachfront rooms, a golf course, restaurants and a spa.
Turks and Caicos Caribbean Cruising

There are countless adventures to be had in the Caribbean, and you can choose your own. You could go to Turks and Caicos and kick back and relax in beach chairs in the surf, enjoy island dance lessons, go on a catamaran cruise, and cruise shops for beautiful jewelry and clothes. Or try going to Puerto Rico where you can explore the oldest neighborhood in San Juan and visit amazing colonial forts. You can go salsa dancing with your ladies at night, wake up and eat some amazing Puerto Rican breakfast, and explore the town. You can also take ferries to the neighboring islands like Vieques and have a once in a lifetime experience of kayaking and swimming in the bioluminescent bay at night, or ferry to the island of Culebra and experience one of the world's most beautiful beaches, Playa Flamenco. It will be a memory you and your girlfriends share for the rest of your lives.
There is not a bad choice when choosing a beautiful tropical location to go on a girls trip. The important thing is you are going to one of them and not just staying home! Discuss the above locations with your group, and to make sure everyone is on the same page and has the same expectations, plan an itinerary. You can always go off in pairs and do things separately if some ladies want to do different things than others. You will return from your getaway a more relaxed and happy mother, wife, girlfriend, employee, daughter. A trip like this will help you step out of your reality and get some unforgettable memories, fun, and relaxation.