From majestic mountains to covert caverns, group explorers will cherish their time in western South Dakota in the Black Hills and Badlands region.
Infinite Historic Sites and Natural Beauty in South Dakota
Certain sectors of the United States are exceptionally road trip-friendly, thanks to their majestic array of natural wonders and manmade monuments.
South Dakota, and in particular, the state's Black Hills and Badlands region, falls distinctly into that category, as it is home to national parks, monuments, memorials and historic sites. Those, along with the Black Hills' more than five million acres of forest and mountain land, make the region a superb tourism haven.
Here are a few of the area's more popular destinations.
Marvelous Memorials in the Black Hills and Badlands
Mount Rushmore National Memorial
Mount Rushmore National Memorial, as you undoubtedly know, is a sculpture carved into the granite face of Mount Rushmore. Chiseled between 1927 and 1941, it features 60-foot sculptures of the heads of four American presidents: George Washington, Thomas Jefferson, Theodore Roosevelt and Abraham Lincoln.
The iconic memorial located near Keystone attracts nearly three million visitors annually and offers various activities, including free ranger programs, a Lakota, Nakota and Dakota Heritage Village which explores the history of the Black Hills and the American Indian tribes who have populated the land and a dazzling evening lighting ceremony in which the mountain's famous faces are illuminated.
Crazy Horse Memorial
If Mount Rushmore isn't enough to satiate your desire for mountain carvings, Crazy Horse Memorial resides about 16 miles down the road. The monument, which began in 1948 and remains a work in progress, will depict the Oglala Lakota warrior Crazy Horse riding a horse and regally pointing into the distance.
The carving, when completed, will be 641 feet long and 563 feet high, with the head of Crazy Horse topping out at 87 feet high. The memorial is slated to become the world's largest sculpture.
---
Digital Edition Sponsored By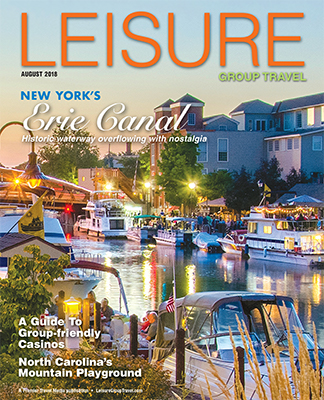 ---
South Dakota's Precious Parks
Badlands National Park
Badlands National Park is a wonderland of rugged natural artistry, featuring 244,000 acres of pointedly eroded buttes, pinnacles and spires blended with the largest protected mixed grass prairie in the country.
A land ravaged by wind and water for ages, the Badlands has been called nature's surreal masterpiece, and President Teddy Roosevelt once described the park's striking geologic deposits as being not from this planet.
The park is home to bison and bighorn sheep and offers a variety of scenic overlooks for explorers, including a 39-mile loop byway featuring 16 designated overlooks.
Wind Cave National Park
Located 10 miles north of the town of Hot Springs, Wind Cave National Park, named for barometric winds at its entrance, is one of America's oldest national parks.
Established in 1903 by Roosevelt, it is the first cave to be designated a national park anywhere in the world. Wind Cave is the sixth longest cave on the planet, with 140.47 miles of explored cave passageways, and is home to boxwork, a particular formation of thin blades of calcite that project from cave walls and ceilings.
Wind Cave is more than just an exalted cave, though, as a national park sits atop the cavern, featuring rolling prairie grasslands, forested hillsides and a slew of bison, elk and other wildlife.
Matchless Monuments
Jewel Cave National Monument
Twenty-nine miles west of Wind Cave resides Jewel Cave National Monument. The third longest cave in the world with more than 195 miles of mapped and surveyed passageways, this underground wilderness features the splendor of fragile formations and resplendent color.
Jewel Cave is open year-round and the park service offers three tours: a scenic tour a half-mile long looping through a paved and lighted portion of the cave, a historic lantern tour featuring a candlelight trek through the earliest discovered part of the cave and a wild caving tour that ventures through an undeveloped part of the cave near the scenic loop.
Devils Tower National Monument
The country's first national monument (declared by Roosevelt in 1906), Devils Tower is a striking geological wonder that rises 1,267 feet above the tree-lined Belle Fourche River Valley in Wyoming.
Devils Tower's wicked name stems from an expedition in 1875 when an interpreter mistakenly misunderstood the tower's native name to mean "Bad God's Tower." The sobriquet soon evolved into Devils Tower and has stuck ever since.
The tower protrudes from the prairie surrounding the Black Hills and features hundreds of parallel cracks, making it one of the finest crack climbing locales in North America. The monument attracts 400,000 annual visitors, with about one percent of that number being climbers.
The Mount Rushmore State's Prized Historic Site
Minuteman Missile National Historic Site
Located on the edge of the Badlands park is Minuteman Missile National Historic Site, which contains two facilities that were once part of a Minuteman Missile field from 1963 through the early 1990s.
For 30 years, 1,000 missiles were kept on constant alert as the Cold War between the United States and the Soviet Union kept the world on edge. Minuteman's purpose is to tell the story of missiles, nuclear deterrence and the Cold War, in the hopes visitors will understand one of the most important eras in American and world history.
-Jason Paha