These events offer a great way for those in the faith community to solidify bonds, make new friends and expand their cultural horizons
Across the world you will find a plethora of Christian music festivals that bring individuals together around a common love of music. They offer a great way for those in the faith community to solidify bonds, make new friends and expand their cultural horizons. They're also a great activity for those traveling in groups, such as church youth clubs. Besides music, these events offer opportunities to commune with the natural world, attend inspirational workshops and seminars, and participate in outdoor activities. Following are just a few of the top Christian music festivals and what each experience has to offer.
Spirit West Coast — United States
Founded by five local families in 1995, Spirit West Coast happens every year for four days in the middle of June in the idyllic California Bay Area. This event is extremely popular with youth groups, and the organization offers camping for those who prefer not to stay in nearby hotels. In typical California style, the festival is considered a free-form adventure by those who attend, and all major religious music genres are represented.
Oslo International Church Music Festival — Norway
Held annually two weeks before Easter since the year 2001 and lasting for 10 days, the Oslo International Church Music Festival showcases world-class church music in a variety of genres. Acting as the central institution of the development of modern church music, the festival provides an inclusive forum for individual church musicians as well as groups such as choirs, ensembles, and orchestras regardless of affiliation. The festival counts the safeguarding of historical traditions among its guiding principles. Attendees often find themselves transported back in time as they listen to Gregorian chants in a medieval church.
The concert halls consist of some of Oslo's most beautiful churches, including the renowned Oslo Cathedral, which was built in 1694, and Old Aker Church, which was erected in 1080 by King Olav Kyrre and is the oldest building in Oslo. Music seminars are available for those wishing to learn from some of the country's most important church musicians.
KEY2LIFE Festival — Austria
Held annually in late August in Vienna, KEY2LIFE Festival features creative Christian rock from a variety of European countries. Featuring two stages and up to 16 bands, attendees enjoy four days of inspiration mixed with fun and relaxation. Camping is available for those who'd prefer a more natural experience than staying in one of Vienna's historic hotels, and activities include creative zones, a tea tent, and the opportunity to mix and philosophize with monks. Visitors can also show their own Christian rock skills on an open stage for 10 minutes.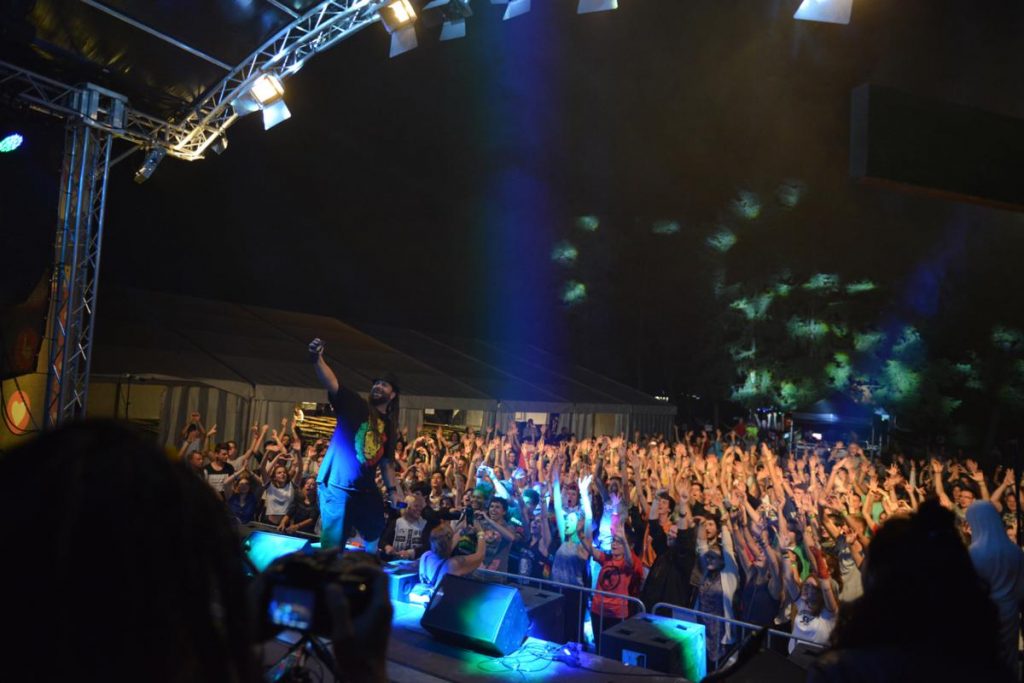 Maata Näkyvissä Festival — Finland
Sponsored by the Lutheran Evangelical Association of Finland and held every year during a long weekend in the second half of November in the Finnish community of Turku, the Maata Näkyvissä Festival began as a memorial event for 17-year-old student Timo Vainio and grew from there. Originally organized and promoted by students, this festival remains true to its roots with a wide appeal to young people. Accommodations are available in local schools for those traveling from out of the area, although Turku also offers a variety of hotels and hostels to choose from. Maata Näkyvissä Festival is the largest among Christian music festivals in Europe's Nordic region. Domestic and international bands play in venues that include the Turku Faire Centre and the HK Arena.
Creation Fest — England
Situated in picturesque Cornwall at the Royal Cornwall Events Centre and taking place during the first week of August, Creation Fest is a family-friendly Christian festival offering completely free attendance. A wide variety of Christian genres is represented by both UK and international performers, including rock, folk, rap, pop, and traditional choir and worship music, on six separate stages. Comfortable camping facilities feature hot showers, clean restrooms, and friendly, knowledgeable staff for over 2,000 campers. A full program of Bible teaching is also a part of the Creation Fest picture. The Events Center also features a massive skate park and offers demos by top skaters as well as open sessions along with a number of outdoor programs.
Alive Music Festival — United States
Taking place each year for four days during the latter half of July in Mineral City, Ohio, Alive Music Festival has been going strong on the faith-based music scene for 30 years. A member of the Christian Festival Association, Alive Music Festival is organized and promoted by Bill and Kathy Graening, who describe their mission as an opportunity on their part to offer a deeper walk with Jesus through music and teaching. Alive's talent lineup always includes international stars of the Christian music scene, in addition to lesser-known regional acts that are nonetheless top quality. Also on tap are inspirational talks, workshops and seminars, plus comedy and kids' shows. Vendors such as Chick-Fil-A and Pizza Hut cater to a wide variety of personal dietary needs and preferences.
Nearby Atwood Lake Park offers camping and a variety of outdoor activities, including boating, swimming, fishing and hiking. Many festival attendees set up camp here, although hotels, cabins and other lodging choices are also available. Camping options range from basic tent camping to large RV spots suitable for luxurious glamping.
---
For more inspiring religious travel events and destinations visit the Affinity Travel section and be sure to subscribe for FREE to Leisure Group Travel.