Explore the venues and festivals in Virginia Beach, a coastal vacation destination like no other
Home to miles of pristine Atlantic coastline and recreation activities for all members of the family, Virginia Beach is also a bustling center for the arts. Here your family can see national stars and local musicians in enormous amphitheaters and intimate clubs. Festivals throughout the year take advantage of the area's beaches and are within walking distance of many of the city's resorts, making logistics a breeze for large parties. From the coastal surf to the inland turf, here are the six best spots for live entertainment in Virginia Beach.
Sandler Center for the Performing Arts, Virginia Beach
This stunning performing space, opened in 2007, welcomes rock stars and symphonies and all genres in between. Traveling Broadway shows often stop by to bring exceptional musical theater, and the annual Virginia Arts Festival brings in music from around the world, from Israeli mandolinists to Afro-Cuban jazz bands. With the "Live the Life" group program, theater-lovers in your party can explore backstage and see how the cast and crew prepare for the next performance. An all-access pass grants you access to the actors, their dressing rooms and the tech booth. You can even watch dress rehearsal.
Funny Bone Comedy Club
This side-slapping venue welcomes famous stand-ups and improv shows from across the country, and has been a stop for many comedy up-and-comers. With large tables and ample seating, this club is a hilarious capper to a Virginia Beach day for those 21 and over.
Veterans United Home Loans Amphitheatre in Virginia Beach
With a capacity of over 20,000 and state-of-the-art amplifiers, this venue ensures a great experience for music fans in your group. Those who want an up-close experience can sit or stand near the stage, while more relaxed concertgoers can bring lawn chairs and picnic blankets for the amphitheater's spacious lawn. Upcoming shows include Miranda Lambert, Luke Bryan and Journey, and with five parking lots and dining options on-site, your group can have a rocking night out all in one place.
YNot Wednesdays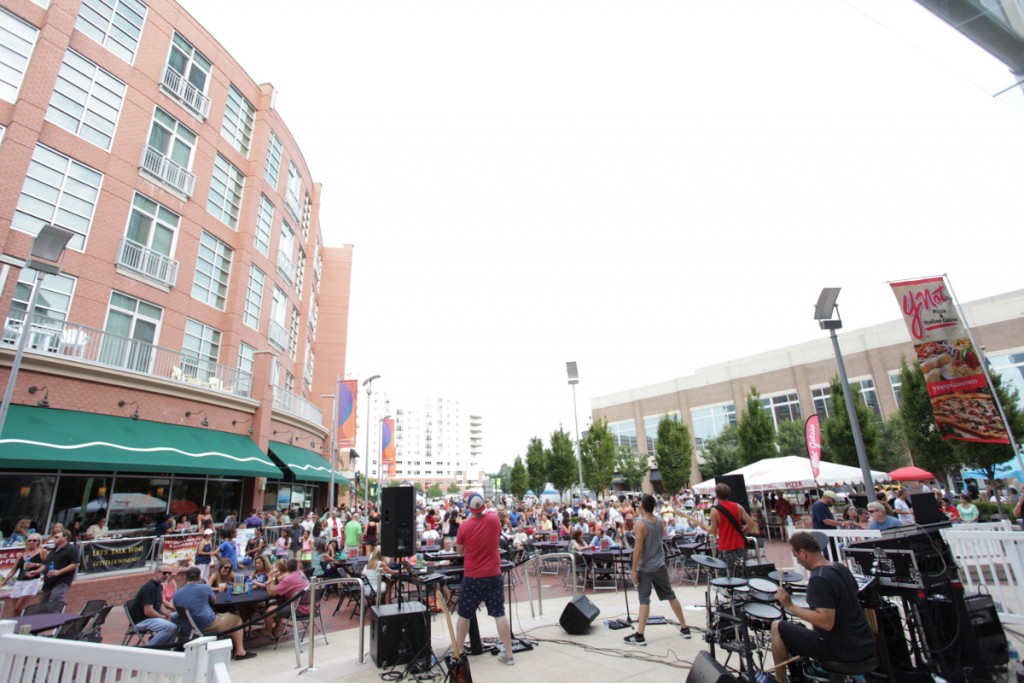 For 14 weeks this summer, visitors and locals alike will be treated to the sounds of rock and Motown at the Virginia Beach Farmers Market. Sponsor YNot Italian will be serving delicious Mediterranean specialties such as pizza and gelato in the public square, and local farmers and artisans add to the festive atmosphere.
Sidewalk Serenades in Virginia Beach
The paved walkways in Virginia Beach's resort area host yearlong festivals and fairs for your group to enjoy, and many are free of charge. This summer's highlight will be the Boardwalk Art Show & Festival, which showcases over 300 artists from across the country in tents that stretch the entire shoreline. Find the perfect painting, wind chime or piece of clothing to bring back home and remember your trip by, and top off your day with a concert on the beach with a cool drink from the beer garden.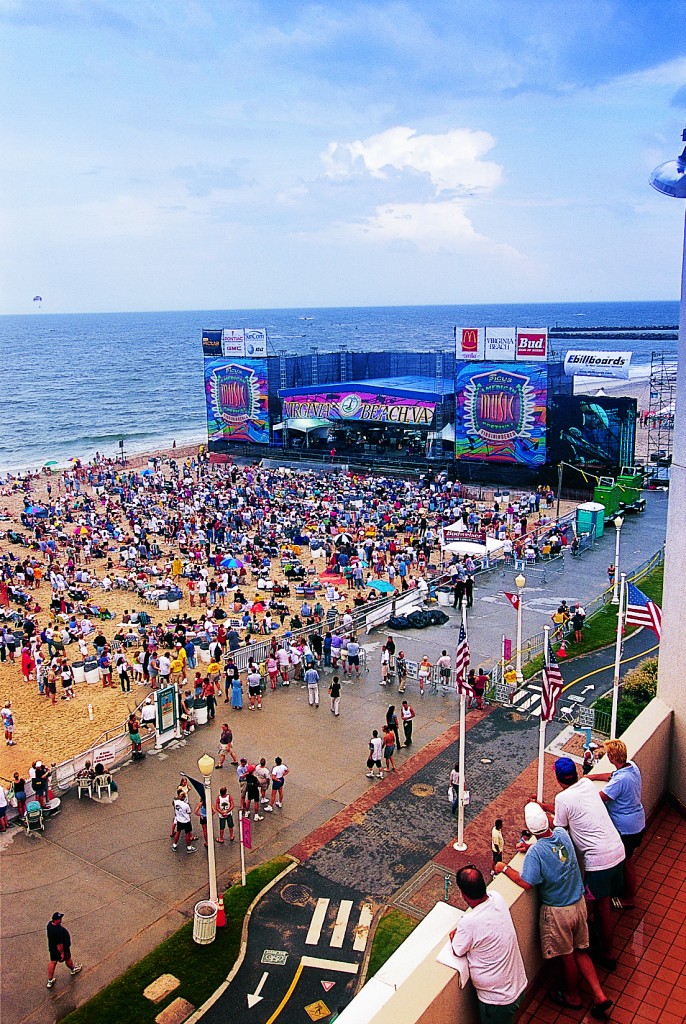 Sandy Stages in Virginia Beach
Typically occupied by swimmers and sun-bathers, the area's beaches are also the setting for concerts with the Atlantic as a stunning backdrop. Local bands can be seen all months of the year free of charge, with sunset performances right on the water. The American Music Festival brings national acts to the shore every Labor Day weekend. Artists such as Daughtry, Sugar Ray and Barenaked Ladies have played steps from the beach in years past, and hotel packages ensure a large group can experience the festival at a reasonable price.
With so much entertainment variety at Virginia Beach, you may never step foot in the ocean. The combination of festivals and free events makes the area a well-rounded vacation destination any time of year, and your group can enjoy it all with the city's warm hospitality.
For culture and entertainment information, visit http://www.visitvirginiabeach.com/visitors/things-to-do/cultural-arts/.
For more travel ideas, download our current issue of Leisure Travel Guide.