This throbbing visitor magnet is the heartbeat of New York
For most wide-eyed visitors, Times Square is the epicenter of New York City. It's certainly the place I zero in on and use as my base of exploration. I can't resist the jostling crowds of gawking tourists, the lights of Broadway and those over-the-top videoboards. Times Square, largely pedestrianized in recent years, mirrors the very essence of New York, or at least my out-of-towner's view of it.
Though I like the sheer glitz and pulsating atmosphere where Broadway and Seventh Avenue merge, it can at times get a little too thick for the blood. I need a breather now and then.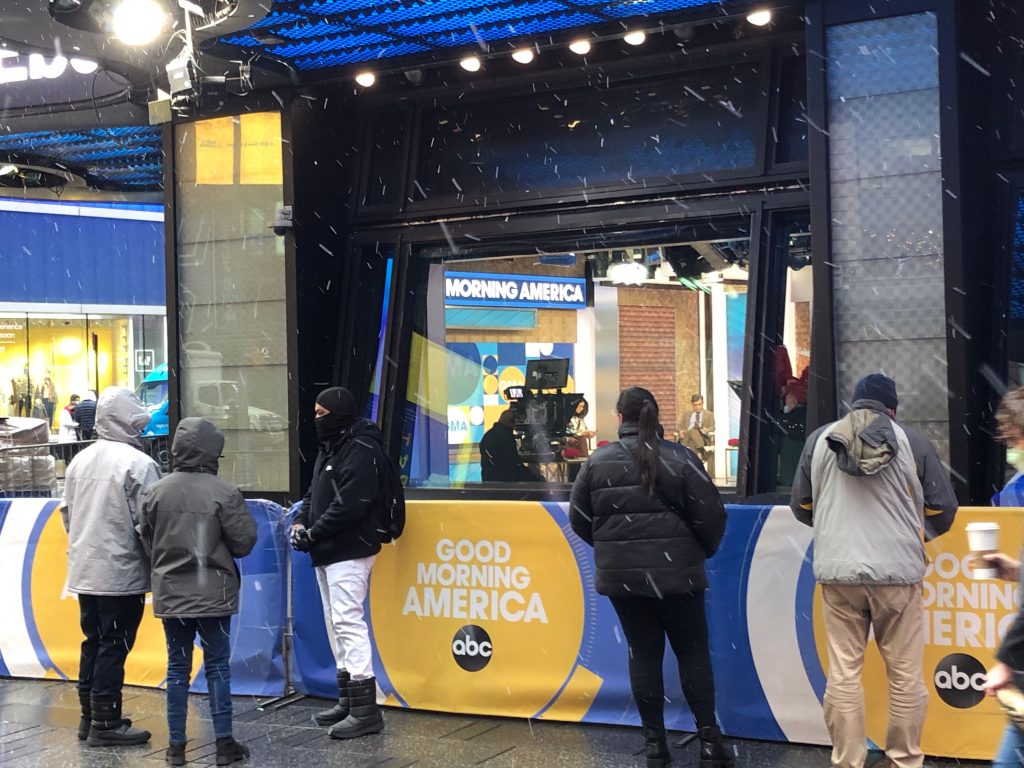 On my recent winter trip to New York, I found a warm, cozy refuge in the Casablanca Hotel on West 43rd Street, a boutique hideaway just steps from the madness of midtown Manhattan. As soon as I entered, the noise of Times Square disappeared, and I was in my own little world. Yet I knew if I wanted excitement, it was right outside the door. Around the corner from Casablanca is the Times Square viewing area where crowds gather every a.m. to peer into the television studios of "Good Morning America" during the live nationwide broadcast.
Exotic Touches of a Faraway Land
The Casablanca Hotel, hardly an impersonal high-rise, holds 48 guest rooms on floors 3 to 6. Outfitted in Moroccan decor, it's inspired by the romance of Casablanca, the classic 1942 movie that starred Humphrey Bogart and Ingmar Bergman. I spent some relaxing time in Rick's Cafe, the second-floor lounge named after a key venue in the film. Visions of long-ago trips to Morocco came to mind one evening as I sipped peppermint tea in a cushioned cane chair near the fireplace bordered by glazed mosaic tiles in geometric designs.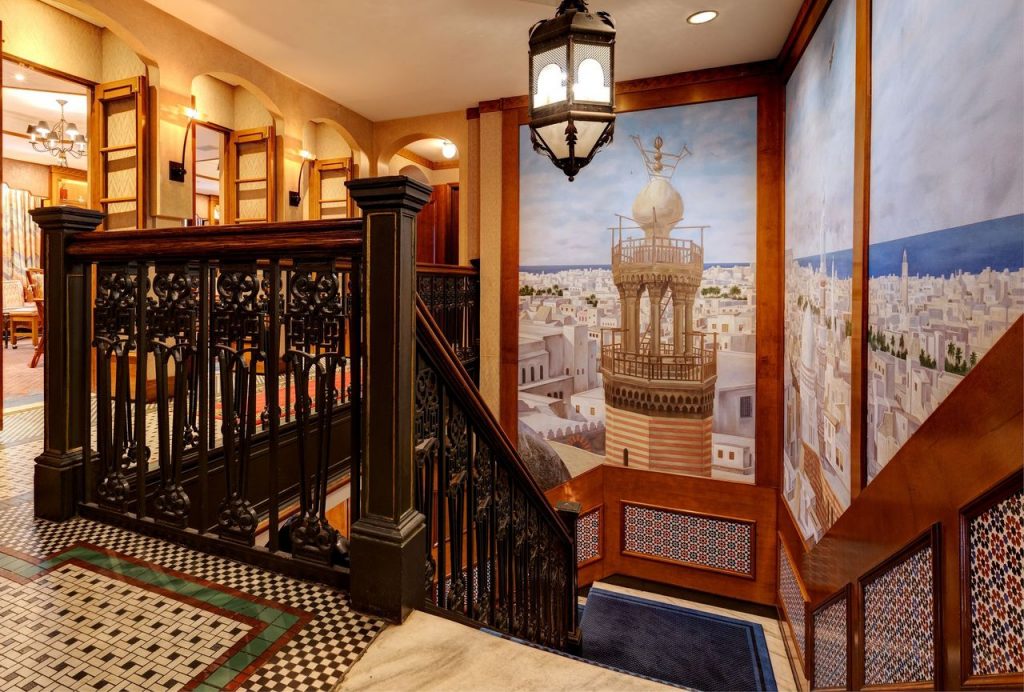 Accenting the two-room den were dark wood paneling, lampshade sconces and chandeliers, potted palms and vases of orchids. Framed Moroccan textiles and artwork depicting men in turbans, fezzes and traditional jellabahs (robes) enhanced the North African motif. Other furnishings included couches, dining and coffee tables, bookshelves and a piano. One tiny nook, a perfect spot for privacy, has a computer for guest use. In warm weather, guests can enjoy the adjacent courtyard, an intimate outdoor space with three tables and latticework walls.
The foyer of Rick's features an elaborate ceiling fan, a brass lantern and a near-life-size bronze tiger. Opposite the foyer, spanning two levels by the lobby stairway looms an elaborate mural of a 19th-century Moroccan seaside village dominated by a mosque dome and minarets. Intricate tilework graces the stairwell and front desk.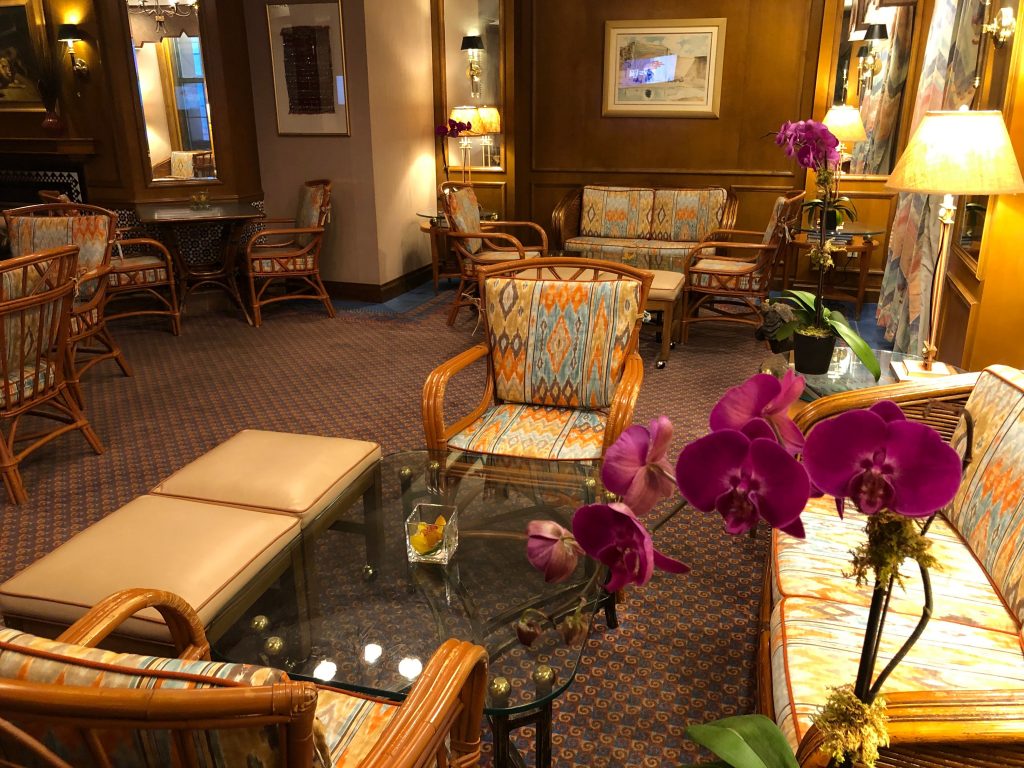 Snacks, health bars, fresh fruit, soft drinks, coffee and tea are available at Rick's Cafe 24 hours a day. (Before the pandemic, there was a nightly wine and cheese reception and a nice breakfast spread.) On my recent visit, a thoughtful staff member offered me a late-night glass of wine when she saw me sitting there. That's typical of the personal service that defines the Casablanca.
To do New York right, seeing a Broadway show is a must, and I had tickets to two blockbusters. To ramp up anticipation the night before the first show, I paged through Broadway Musicals: The 101 Greatest Shows of All Time, a coffee table book I found in Rick's Cafe. Reading about time-honored musicals like South Pacific, Carousel, Gypsy, Hello Dolly! and A Chorus Line—and stars from yesteryear like Mary Martin, Carol Channing, Ethel Merman and Fred Astaire—really got me in the mood for the evening ahead. The tattered picturebook obviously had been enjoyed by other hotel guests. Happily, my quiet oasis was a mere stone's throw from the Theater District.
Tribute to Tina
From the Casablanca, it was a five-minute walk to the Lunt-Fontanne Theatre on West 46th, where I spent an electrifying 2½ hours following the life and singing career of Tina Turner as portrayed in Tina – The Tina Turner Musical. Starring the lithe, leggy, vivacious Nkeki Obi-Melekwe as Tina, the show started its New York engagement in 2019 after debuting in London's West End, with the input and blessing of Turner, the year before.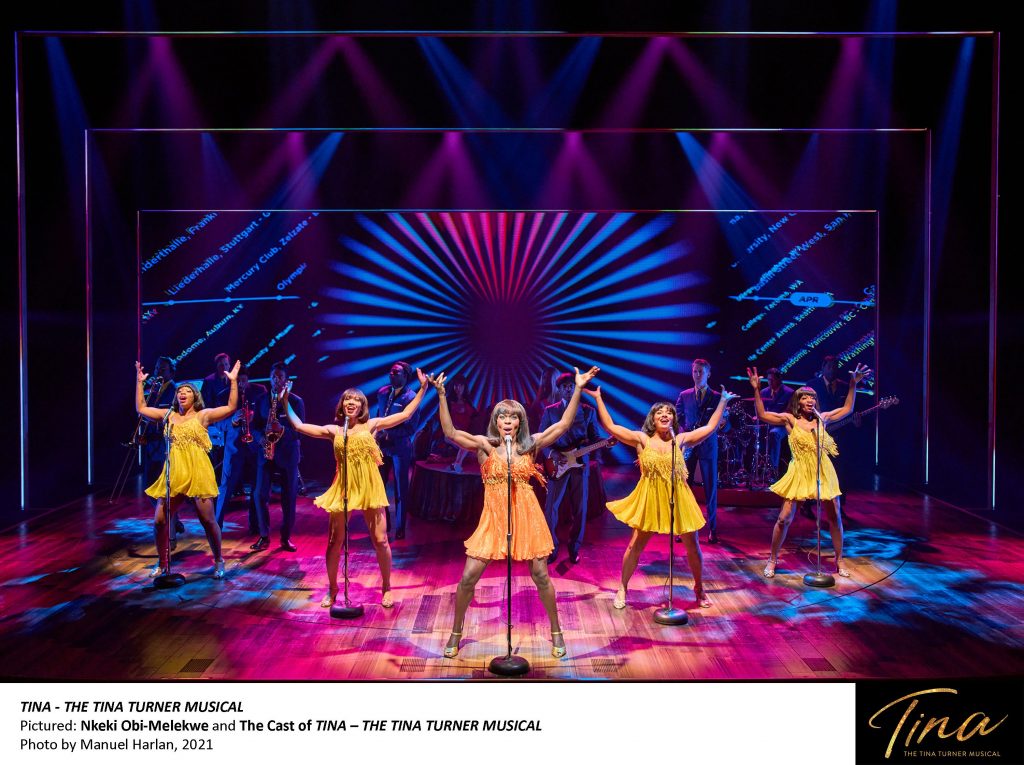 Obi-Melekwe, hand-picked by Turner to star in the West End production, throws herself into the role, emerging as a star in her own right. Just as Turner did, the actress/singer knows how to command an audience, emitting the same kind of energy in this tribute to the grit, passion and well-earned triumph of a girl who grew up as Anna Mae Bullock in a humble, fatherless home in Nutbush, Tennessee.
Sometimes referred to as the "Queen of Rock 'n' Roll," Turner rose to prominence as the lead singer of the Ike & Tina Turner Revue before launching a successful career as a solo performer. Turner, a pioneer in the R&B genre, began her career with Ike Turner's Kings of Rhythm in 1957 and married him in 1962.
As Tina – The Tina Turner Musical reveals, the marriage was marred by physical abuse from Ike, whom Tina divorced in 1978. The biographical tale begins with her childhood years living with her mother and then grandmother. There are some poignant moments in the musical and plenty of conflicts with both Ike and her mother, but Tina eventually becomes her own woman with sellout concerts and big-time recording contracts propelling her to superstardom, a woman who defies the bounds of her age, gender and race. (The winner of 12 Grammy Awards, the singer, now 82, was inducted into the Rock and Roll Hall of Fame in 1991 and again as a solo artist in 2021.)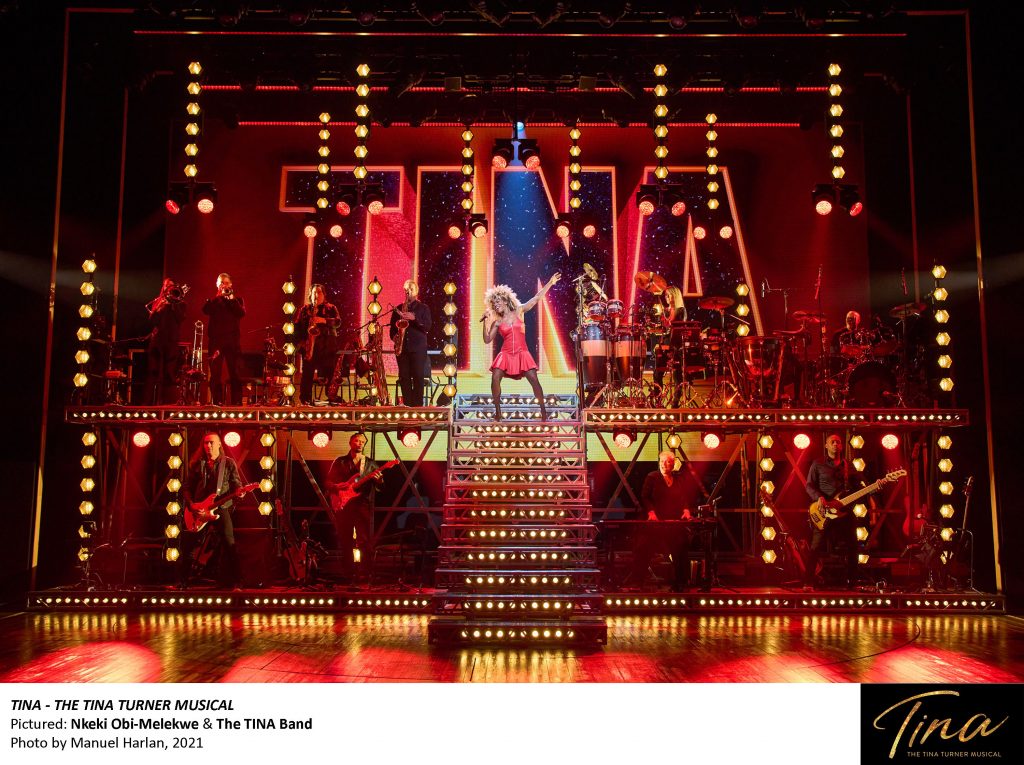 The show, with dazzling displays of choreography performed by members of the ensemble, is full of shimmyin', shakin' and short skirts. Crowd-pleasing production numbers include the gorgeous Obi-Melekwe doing Tina Turner signature songs like "Proud Mary" and Turner's biggest hit, "What's Love Got to Do with It." Also turning in stellar performances are the actors who play Ike, Tina's mother and Tina as a girl.
The spellbinding finale has the band appearing on stage for the first time and Tina strutting down an illuminated stairway singing "Simply the Best" in a blaze of fireworks and flashing lights. Sparks fly as the decibel level cranks up. After the close, Obi-Melekwe comes back for "bonus" numbers, belting out the lyrics to "Proud Mary" as the audience rises, applauds and sings along. I think everyone left the theater with the lyrics "rollin' on the river" running through their heads. At least I did. Walking back to the hotel through the heart of Times Square, I thought to myself, "Now, THAT is Broadway!"
More on the Casablanca
Back at the Casablanca, I was too worked up to sleep—it took a while to wind down. Guest rooms, as at many other New York hotels, are small, but they're smartly decorated with nods to Morocco—wooden headboard with a geometric motif, wood-slat blinds, a wooden ceiling fan, cane table and chairs, framed prints of village scenes, oriental-inspired bed dressings and throw pillows. My bathroom was not big, but the gold-framed mirror was enormous, and the glazed green and grey patterned tiles added a touch of class. The "Do Not Disturb" placard was a photo of Bogart and Bergman. The nearby stairway has a black-and-white Bogie caricature, and framed swatches of colorful Moroccan fabrics adorn the stucco-like hallways.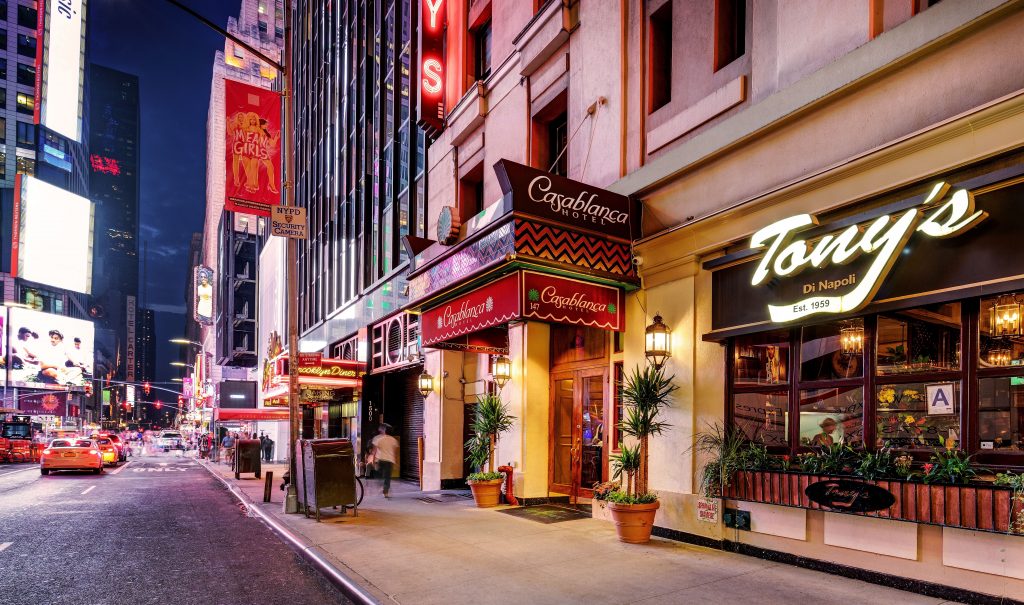 Just off the hotel lobby is Tony's Di Napoli Restaurant, which has been serving up Italian fare since 1959. Famous for its family-style meals, it is especially enjoyable for large groups as portions are generous and designed for sharing.
The Casablanca Hotel is part of the Library Hotel Collection, which includes three other Manhattan properties—the Library Hotel, Hotel Elysee and Hotel Giraffe. Casablanca is the favorite film of the Collection's owner, Henry Kallan. Like the hero in the movie, Victor Laszlo, Kallan is originally from former Czechoslovakia. (212-869-1212, www.casablancahotel.com).
Another Broadway Knockout
On my second night out on the town, I chose another sure-fire Broadway hit, catching a razzle-dazzle performance of Moulin Rouge! The Musical at the Al Hirschfeld Theatre on West 45th Street. I figured I couldn't go wrong with a winner of 10 Tony Awards in 2021, including one for Best Musical.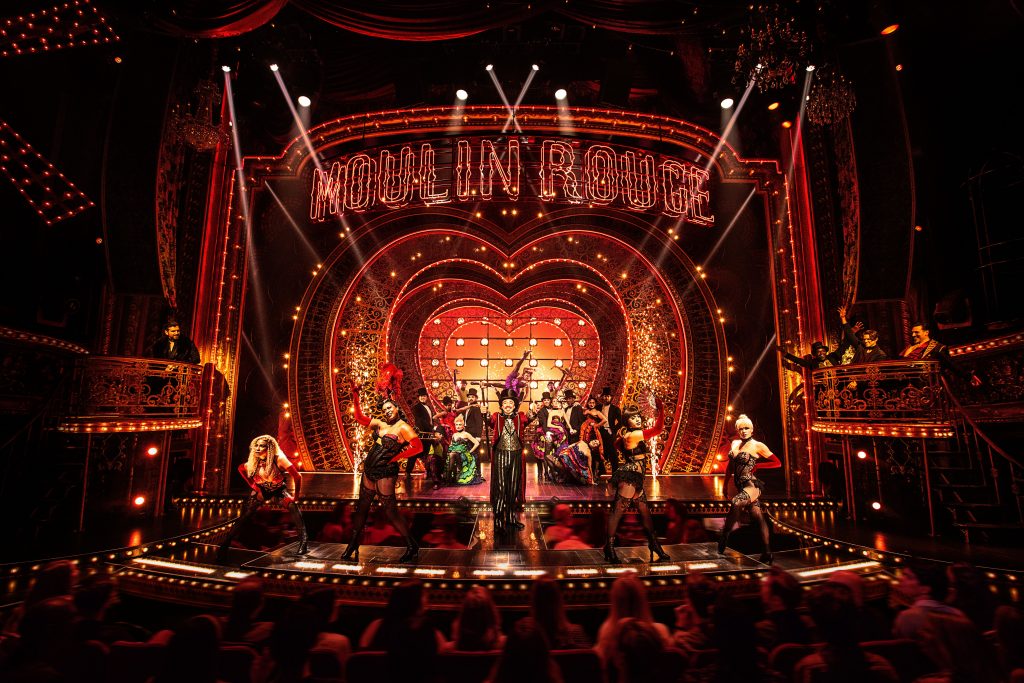 A wildly entertaining adaption of the 2001 Baz Luhrmann movie Moulin Rouge starring Nicole Kidman and Ewan McGregor, the musical is an eye-popping spectacle bursting with action, song and dance, romance and tragedy along with unbridled sensuality. A dizzying kaleidoscope of lush visuals and lavish costumes, the color-splashed extravaganza takes audiences into fantasyland, back to 1899 Paris and the famous Moulin Rouge, a nightclub where bohemians rubbed elbows with aristocrats, outrageous excesses were the norm and forbidden pleasures ran rampant. The cabaret was the birthplace of the French cancan, and you'll see it performed on a stage flanked on either side by a blue elephant and giant red windmill ("Moulin Rouge" is French for "red mill").
Dozens of contemporary pop songs everyone knows and loves, either full production numbers or just snippets, pepper the musical, which is billed as a celebration of "truth, beauty, freedom and love." Familiar tunes include "I Will Always Love You," "What's Love Got to Do with It" and Elton John's "Your Song," to name a few. The stage musical features songs from the movie, plus hits released since the revolutionary film premiered 21years ago, including ones by Adele, Katy Perry, Rihanna and Beyoncé. One critic called the show "a jukebox musical on steroids." Another termed it "Broadway's biggest karaoke night." Above all, Moulin Rouge! The Musical is pure escapism.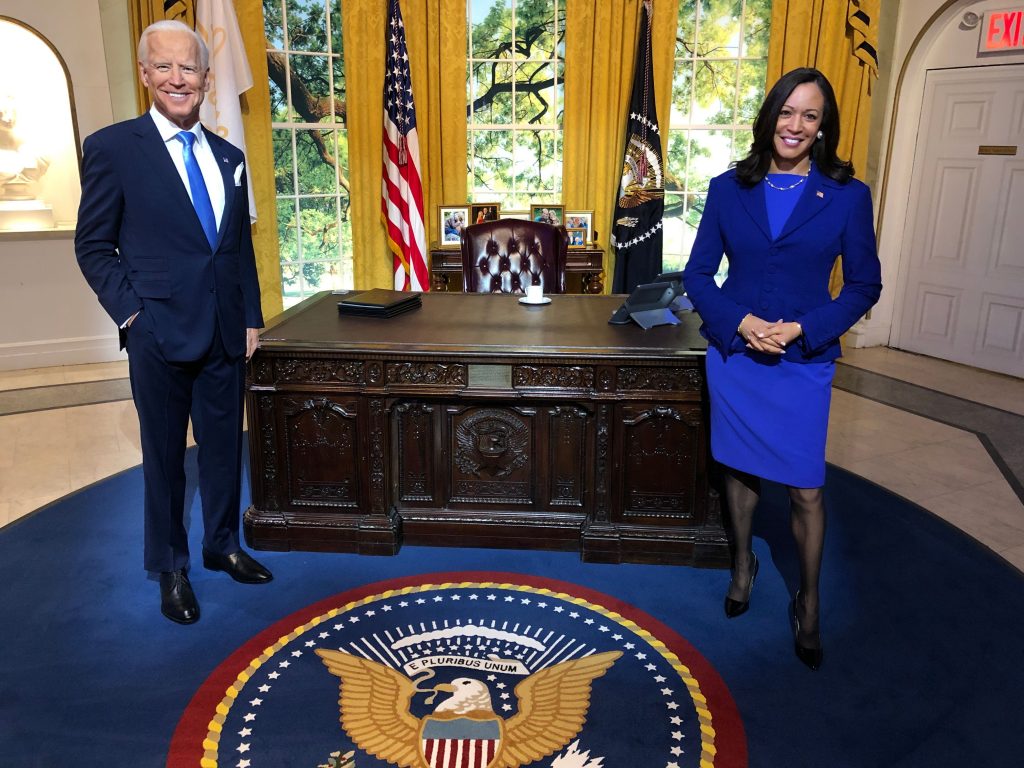 Masterpieces Cast in Wax
Celebrity hounds prowling Times Square make their way to West 42nd Street and Madame Tussauds New York, where they get giddy posing with wax figures so real that it can be downright creepy sidling up next to them. Galleries on five floors of the wax museum showcase dozens of famous folks, from singers and actors to politicians and sports heroes. In the Oval Office exhibit, guests can stand between uncanny likenesses of President Joe Biden and Vice President Kamala Harris. They can do selfies with realistic statues of New York Giants football great Eli Manning in the locker room or Serena Williams at a tennis court. The Kardashian and Jenner sisters and their mother, Kris Jenner, are there, as are Prince Harry and the Duchess of Sussex, Prince William and the Duchess of Cambridge, and movie stars like Marilyn Monroe, Audrey Hepburn, Angelina Jolie and Daniel Craig. The talk show section features Oprah Winfrey, Larry King, Wendy Williams and Jimmy Fallon, among others. Extra-charge options include the 4D Marvel Universe movie starring Marvel superheroes and featuring wind-chilling, water-soaking and face-flinching special effects.
This New Exhibition is Free
A few blocks east on 42nd Street, a new exhibition at the main branch of the New York Public Library offers an intellectually stimulating take on famous people and their achievements over the centuries. Treasures: The Polonsky Exhibition presents a selection of rare materials from the library's vast collections. Made possible by a $12 million gift from Dr. Leonard Polonsky, the exhibition is free to the public. Timed-entry tickets can be reserved at www.nypl.org/treasures.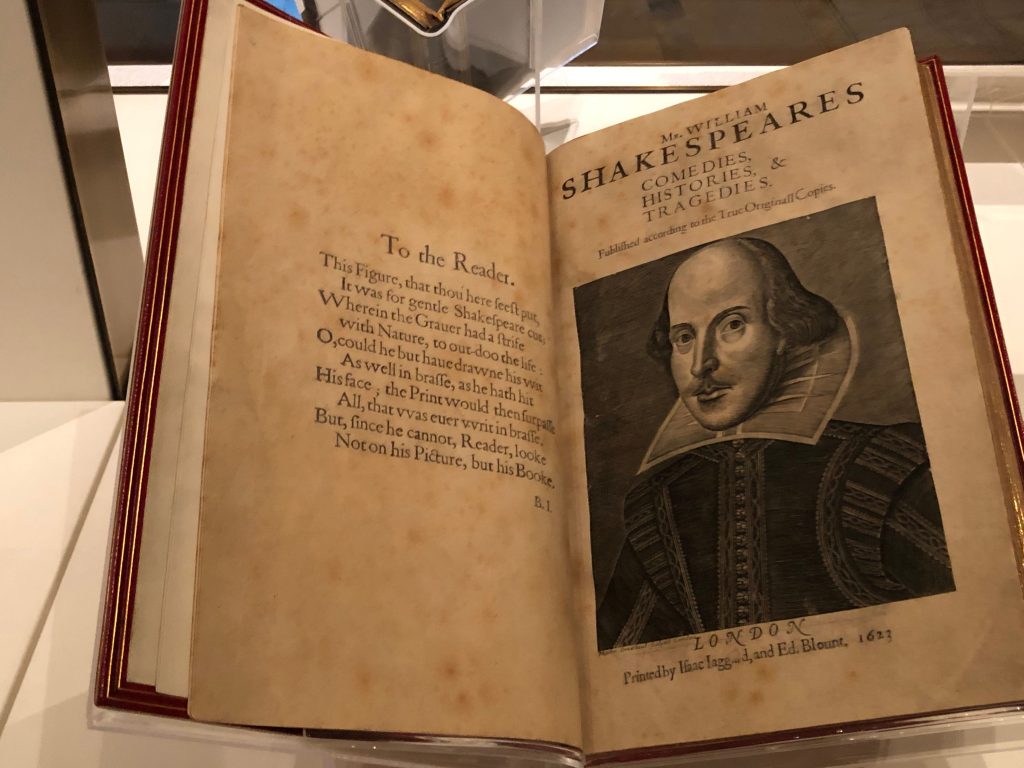 While items like Charles Dickens's writing desk and chair and the original stuffed animals that inspired the Winnie-the-Pooh books will be permanently on view, the content of Treasures will change over time. At present, visitors can view Thomas Jefferson's handwritten, personal copy of the Declaration of Independence, George Washington's handwritten Farewell Address, a 1455 Gutenberg Bible, bird illustrations by John James Audubon, Charlotte Bronte's writing desk and a 1623 book of William Shakespeare's plays ("arguably the most important book in all of English literature," says the printed description). There are musical sketches, scores and manuscripts from composers as diverse as Ludwig van Beethoven, Duke Ellington and Bob Dylan, plus five batons made for Arturo Toscanini, a 14-karat gold cigarette case owned by Cole Porter and a lock of Beethoven's hair.
Candy Lands
Many travelers bring home chocolaty memories of Times Square from the M&M's and Hershey stores. Located a block from each other, the color-splashed candy emporiums have all the usual varieties and some that you may not see at home.
Most impressive is M&M's World New York, a three-level "theme park" dominated by a wall of dispensers loaded with M&Ms in a rainbow of colors; fill a bag for $8.50 a pound. Spread across 25,000 square feet, the store has M&M character slippers, pillows, T-shirts, toys and whimsical knick-knacks, plus all kinds of novelty containers filled with M&M candies. A computer kiosk lets you personalize M&Ms with a color, an image and a message of your choice.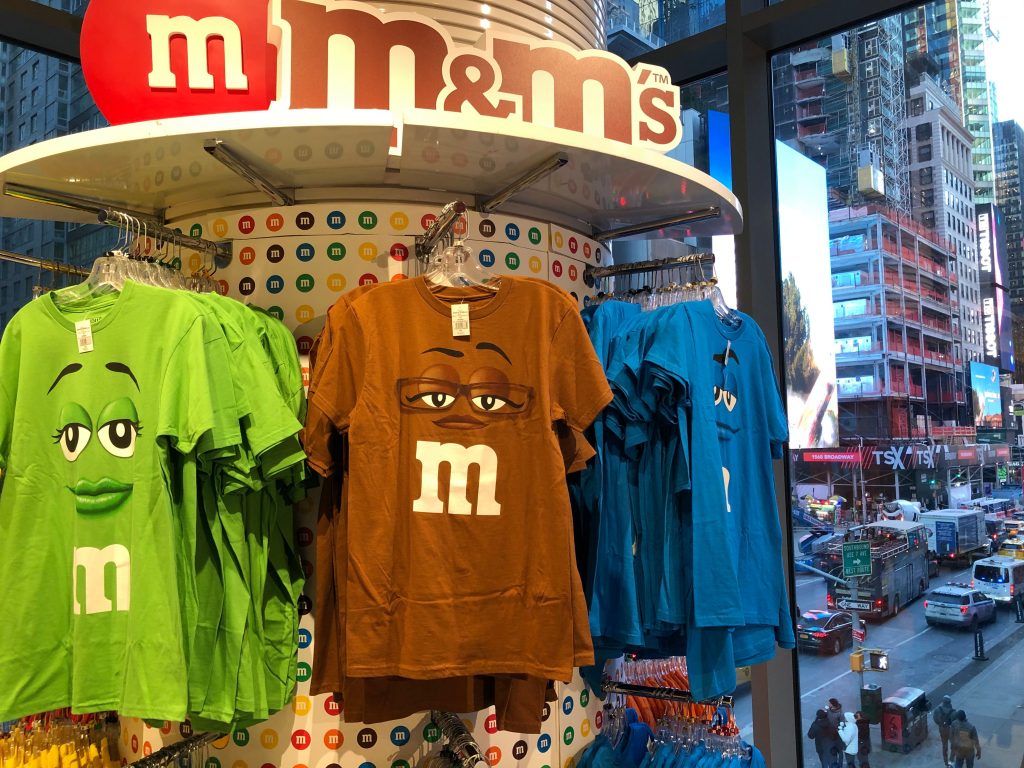 At Hershey's Chocolate World Times Square, you can shop for Hershey and Reese's logo merchandise. Mix and match your favorite products at the Amazing Candy Machine, warm up with hot chocolate or melty, made-to-order s'mores, or splurge on a five-pound Hershey's bar ($39.95).
Just a block from these chocolate purveyors is the TKTS booth, which sells discounted, day-of-performance tickets to Broadway shows. Run by the Theatre Development Fund, the booth (at Broadway and West 47th) offers tickets for up to 50 percent off.
By Randy Mink, Senior Editor
Lead photo courtesy of Times Square Alliance
For more New York City stories, visit https://leisuregrouptravel.com/hudson-yards-opens-in-new-york-city-new-york/ and https://leisuregrouptravel.com/5-must-see-new-york-city-sites-in-48-hours/