A full day of exhibits, attractions, and a variety of entertainment awaits groups at the Arizona Renaissance Festival, where there are 30 acres of activities for both the young and the young-at-heart.
Get ready for raucous revelry; Joust for you in the world of knights, kings, and fairy tales. Fables that live on the pages of books or movie screens, far from our everyday lives comes to life for eight weekends in February and March at the Arizona Renaissance Festival.
Groups are transported to a different time and place. Escape the modern world and rediscover the land of make-believe.
Lively Entertainment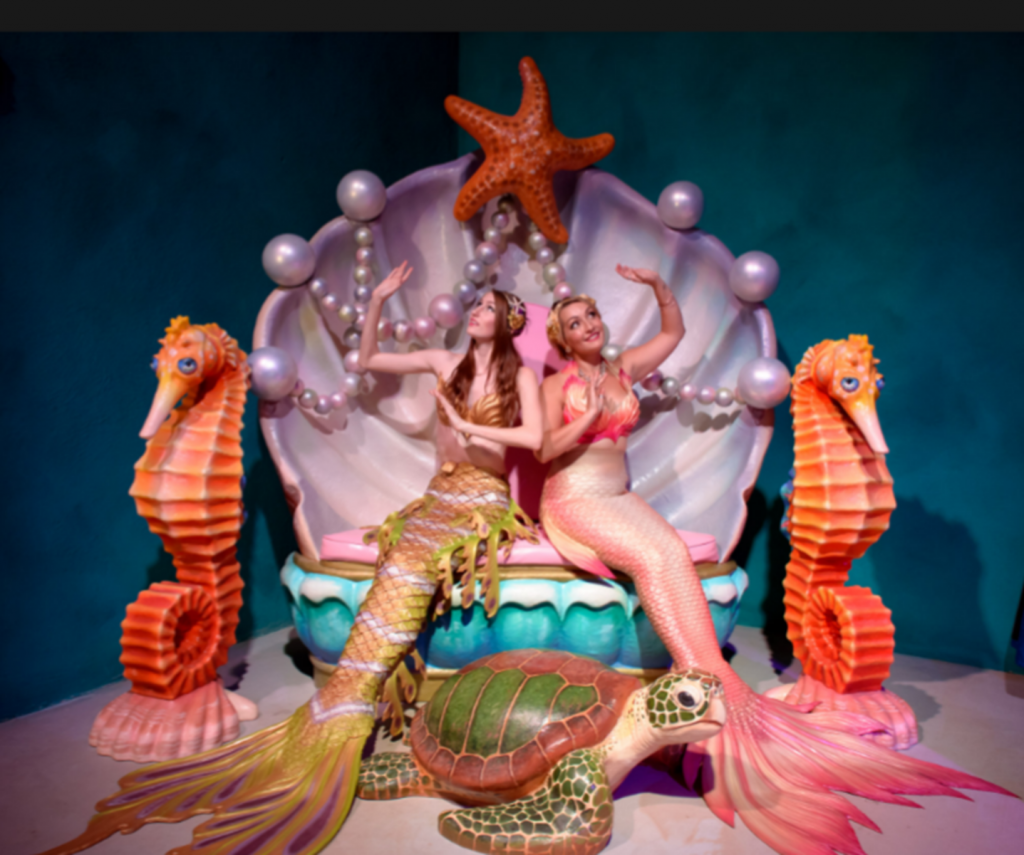 This unique event is constructed on 30 acres, complete with 14 open-air stages where shows run all weekend long. Each presentation consists of its own unique cast of characters and stories and there's sure to be something for everyone in the group.
A must-see festival favorite, Don Juan & Miguel delights guests with impressive swordplay and amusing wordplay as the two men weave tales of their adventures. Groups can witness chivalry and bravery at its finest at the Jousting arena. The 5,000-seat arena hosts armored knights as they compete in a three-part jousting tournament. Guests cheer for their favorite knight as they battle for the top spot in both points and the audience's heart.
Witness the wonder of the Living Mermaids. These deep-sea beauties want to learn about life on land and are eager to meet guests at the Faire. Or become part of the story with the Tortuga Twins, three wildly unpredictable and hilarious twins who will leave you laughing.
Artisan Expertise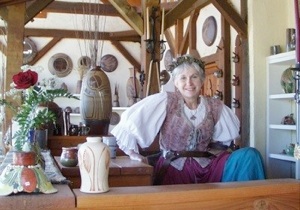 For those looking for traditional Renaissance fashion flair or just a whimsical keepsake, the festival features many retail options. The marketplace has over 200 artisans displaying old world skills. Groups can stroll through the market lanes to discover everything from intricate jewelry designs, unique musical instruments to leather works, wax candles and so much more.
Pick up an authentic Scottish kilt or sash at a Roguish Highlander, or get a touch of enchantment with a piece from Fairy Flare. Guests can decorate their homes with ceramic works from Celtic Clay Creations, or snag a dragon goblet from Fellowship Foundry Pewtersmiths. Groups can even watch skilled blacksmiths and glassblowers create works of art right in front of their eyes.
People-Powered Rides and Games of Skill
The Arizona Renaissance prides itself on its one-of-a-kind people-powered rides. Soar on the Swan Swing, cruise on Da Vinci's flying Steam Ship, or take a ride on the Piccolo Pony, one of the world's largest rocking horses—it's bigger than an elephant.
Ren Fest visitors can test their abilities by participating in one of the Festival's many games. Grab a bow and arrow or crossbow and practice target shooting at the archery range or toss a tomato at one of the insulting peasants at Vegetable Justice. There are even games to challenge physical strength and agility, including the dragon climbing tower and a paintball battleground.
Whether your group is filled with children or adults getting in touch with the child inside, there is something for all to be found at this unique event.

Hearty Food and Drink
All the festival excitement will have stomachs rumbling in no time. Luckily, the Arizona Ren Fest serves up a wide variety of food fare to keep bellies full and taste buds satisfied. Guests can kickstart the day with specialty coffee drinks, teas or Italian Sodas from The Cappuccino Inn. There's a plethora of midday sweet and savory pick-me-ups, including the King's Kitchen, cooking up everything from skewered chicken, sausage-on-a-stick, and classic turkey legs. Over in the Queen's Kitchen, guests can snack on Friar's Fries, onion rings, seasoned mashed potatoes, crepes and pork shanks, among other dishes. The Chocolate Maker and Cottage Bakery create sweet delights like chocolate-dipped fruit, English toffee, and more.
Groups who want to keep the festival action going can still grab a bite from one of the roaming pathway carts. Pick up a bag of jerky, pickles, baked pretzels, and cinnamon almonds and pecans.
Renaissance Festival Details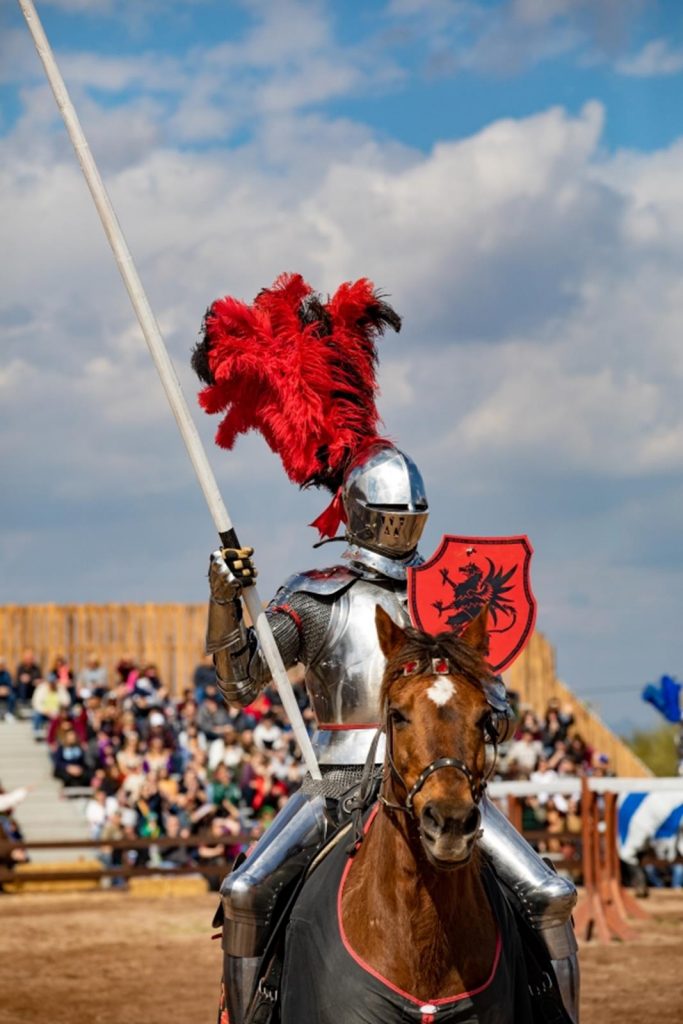 The magical world of the Arizona Renaissance Festival awaits groups of all kinds. The festival grounds are located a short drive east from Phoenix, on US Highway 60 near the Superstition Mountains.
Guests can interact with the Festival's colorful characters Saturdays and Sundays from February 8 through March 29, as well as President's Day Monday. The festival hours are from 10 a.m. to 6 p.m., rain or shine.
Group organizers and tour operators can contact the festival to receive information on discounted tickets for their group.
Let your group escape to a different realm. A world where knights joust, fairies flitter among the crowds and modern life fades away for a few enchanted hours. HUZZAH!