Museums are a favorite among travelers and why wouldn't they be? They provide a journey through different time periods and foreign worlds. They can take you into the Earth's core, up into space or around the world without ever leaving the building. These 19 museums are the perfect addition to any group itinerary. No matter the age and background of your group, these museums will captivate everyone through their one-of-a-kind artifacts, displays and interactive features. The possibilities are endless.
1. National September 11 Memorial Museum, New York, New York
The National September 11 Memorial Museum is the country's primary institution for exploring the events of 9/11 and examining the impact of those events around the country. The museum is located within the heart of the World Trade Center site and uses archives, multimedia displays and authentic artifacts to reveal the story of 9/11. After learning about the historical aspect of 9/11, your group can visit the outdoor memorial that honors the victims of the 9/11 attacks.
2. Smithsonsian, Washington, D.C.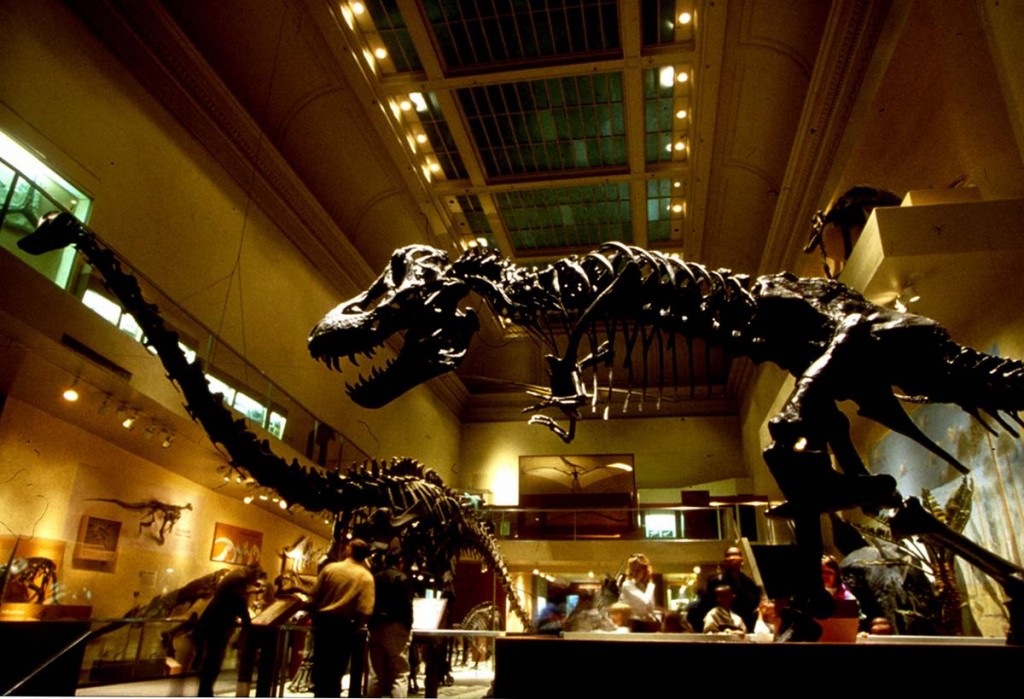 The Smithsonian Institution is the world's biggest museum and research complex. Your group will find everything here, from the African American History and Culture Museum to the Museum of Natural History. The Smithsonsian has it all and it is free of charge. Groups can check out educational films in the IMAX theaters and Einstein Planetarium at the National Air and Space Museum. Dining packages and food vouchers are available in the museum's restaurants and food courts.
Request Info from the Smithsonsian
3. Mashantucket Pequot Museum & Research Center, Mashantucket, Connecticut
Mashantucket Pequot Museum tells the story of the Mashantucket Pequot Tribal Nation and brings their culture to life. Visitors can view the museum's multi-sensory dioramas and exhibits while immersing themselves in the natural history and culture of the Eastern Woodland tribes. With its 185-foot tower and a building that embraces the treeline, this museum is in harmony with nature and provides fantastic views of the scenic landscape and swamp that surround it.
4. Ripley's Believe It or Not!
Atlantic City, Baltimore, Niagara Falls, Times Square, Toronto Ripley's Believe It or Not! features 95 attractions all over the world. Some of the oddest collections imaginable are housed in their famous Odditoriums. True to Ripley's nature, these odditoriums take residency in unusual looking buildings. Exhibits include illusions, interactive displays, videos, photos, wax figures, artifacts and top-rated special effects, all in bizarre themed settings. Works of art are made up of everything from everyday objects to incredible collections to strange hobbies.
Each museum has its own exclusive exhibits. Your group will find a roulette table made from jelly beans in Atlantic City, shrunken heads and a 12-foot transformer in Baltimore, two-headed animals in Niagara Falls and an albino giraffe in New York. Along with its odditoriums, Ripley's also has aquariums. Its Toronto aquarium gives your group on an in-depth look at the ocean, offering exhibits such as Canadian Waters, Rainbow Reef, Planet Jellies and Ray Bay. Request Info from Ripley's Believe It or Not!
Your group can enter the Dangerous Lagoon to catch glimpses of sharks, stingrays and green sea turtles. End the visit at Shoreline Gallery, where your travelers can touch stingrays and small sharks.
5. Denver Art Museum, Denver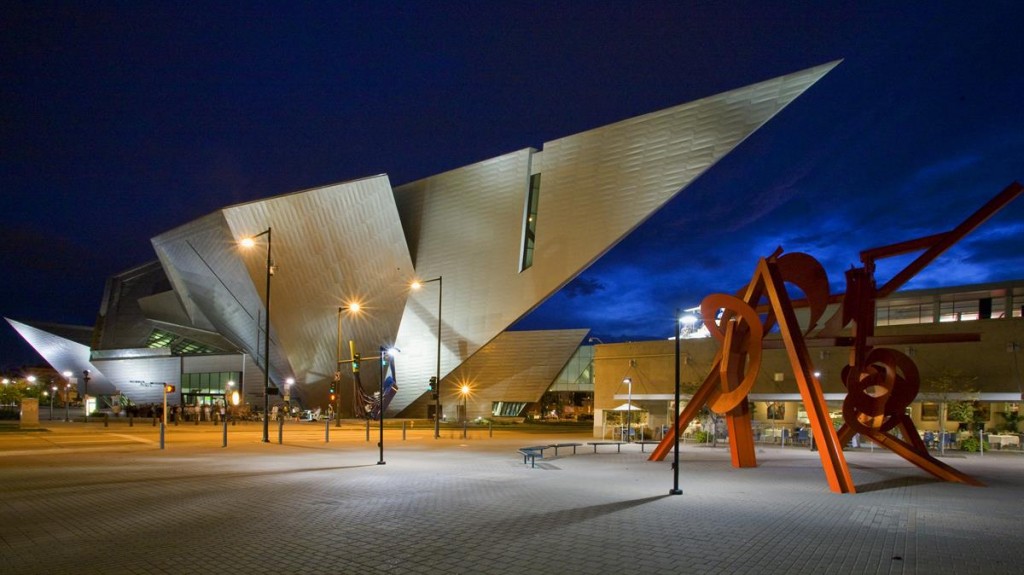 Since its opening the Denver Art Museum has accumulated over 68,000 works of art, one of the largest collections of art between Chicago and the West Coast. Known around the world for its cultural collection of art, the museum features permanent collections of American Indian, Asian, African, Oceanic, Western American, Spanish Colonial and pre-Columbian art. Architecture, design, graphics, photography, textile art and fashion are among other features of this diverse museum.
Request Info from the Denver Art Museum
6. The Mob Museum, Las Vegas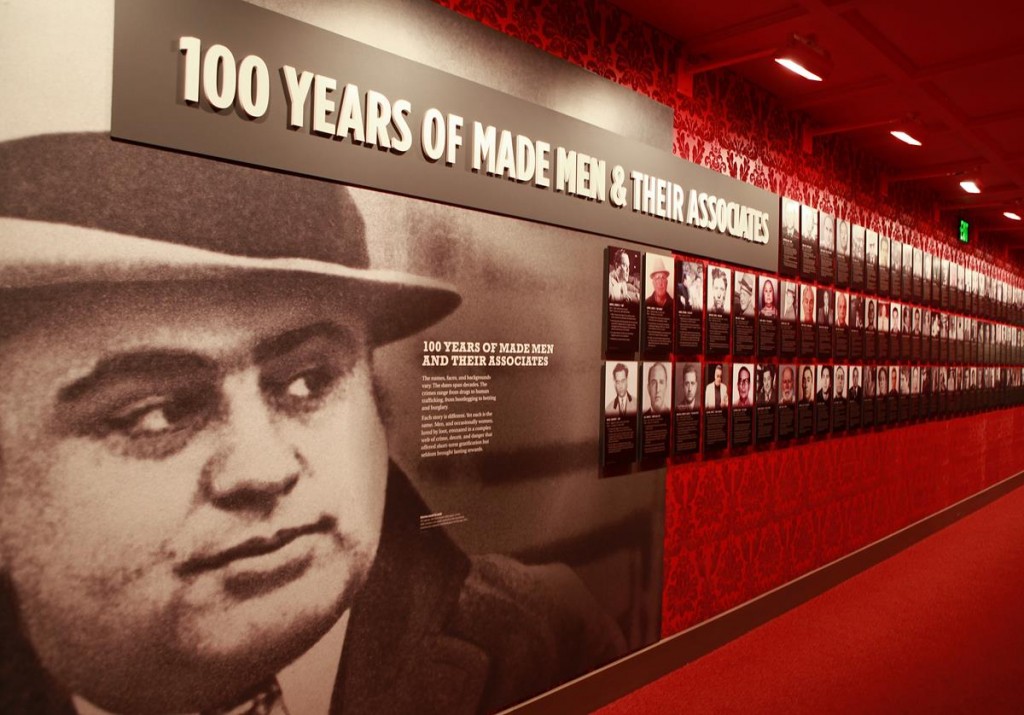 The Mob Museum, located in downtown Las Vegas, is devoted to telling the true stories of organized crime and law enforcement by taking visitors on an interactive journey through history. Your group will get a behind-the-scenes look at how law enforcement infiltrates the Mob, get an in-depth look at the Mob in Vegas and around the country and see how the Mob has influenced Hollywood. Your group will leave enriched in mob history.
Request Info from the Mob Museum
7. The Ronald Reagan Presidential Library and Museum, Simi Valley, California
One of the most revered U.S. presidents of the 20th century is honored with exhibits that will give groups an inside look at the Reagan presidency. Your group can explore Air Force One and reflect at a section of the Berlin Wall. The newly renovated museum houses hundreds of artifacts and displays, like the president's newly digital, handwritten diary.
Request Info from the Ronald Reagan Presidential Library and Museum
8. The Huntington Library, Art Collections, and Botanical Gardens, San Marino, California
What began in 1919 as Henry Huntington's pursuit of his interests in reading, horticulture and the arts blossomed into one of the most varied museums in the United States. Visit the botanical gardens and wander through 120 rolling acres of rare flowers, idyllic ponds and breathtaking sculpture. Head to the library where you'll find rare works like Gutenberg's Bible, then swing by the art galleries and enjoy pieces by American and European masters.
Request Info from The Huntington Library
9. National Museum of United States Airforce, Dayton, Ohio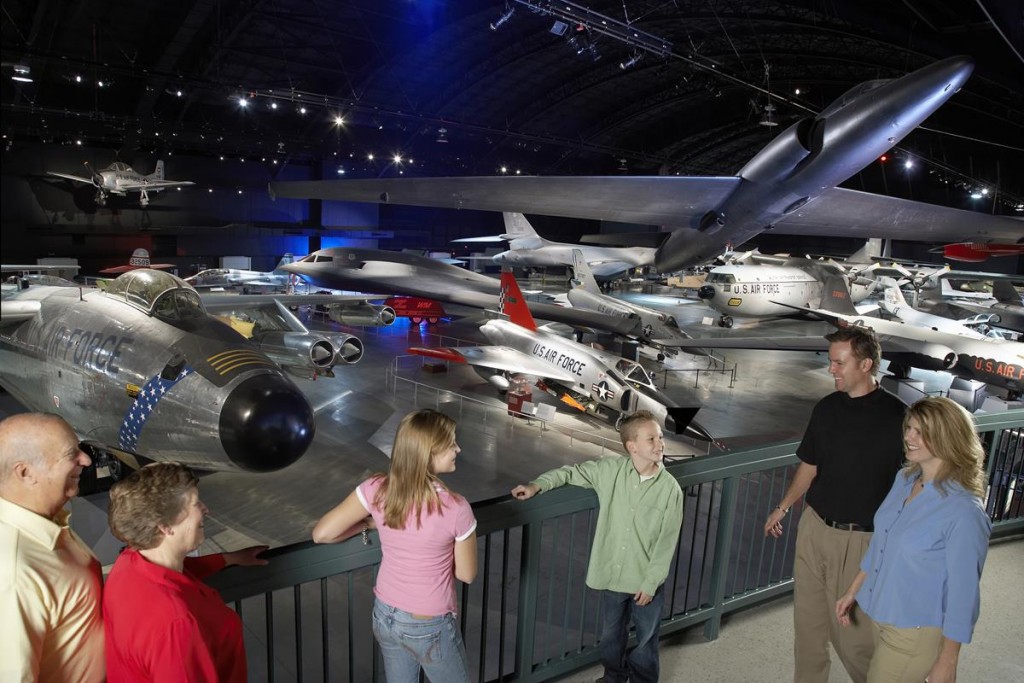 The world's largest military aviation museum is located at Wright-Patterson Air Force Base, near Dayton, Ohio. Explore more than 19 acres of indoor exhibit space featuring over 360 unique, historical and cutting edge aircraft, along with thousands of artifacts that chronicle the evolution of military flight from the Wright brothers to today's stealth aircraft. A fourth building with four new galleries opens in June.
Request Info from The National Museum of United States Airforce
10. Milwaukee Art Museum, Milwaukee, Wisconsin
Home to 30,000 works of art, Milwaukee Art Museum houses many pieces of unique paintings, sculptures, photographs, video art, prints, drawings and decorative art. By collecting art for over 125 years, this museum is a treasured landmark in Wisconsin because of both its art and architecture. Forty galleries are rotated and feature well-known artists such as Andy Warhol, Claude Monet and Georgia O'Keeffe. Tours, live music and after-hours events will keep your group entertained.
Request Info from the Milwaukee Art Museum
11. Cosmosphere International SciEd Center & Space Museum, Hutchinson, Kansas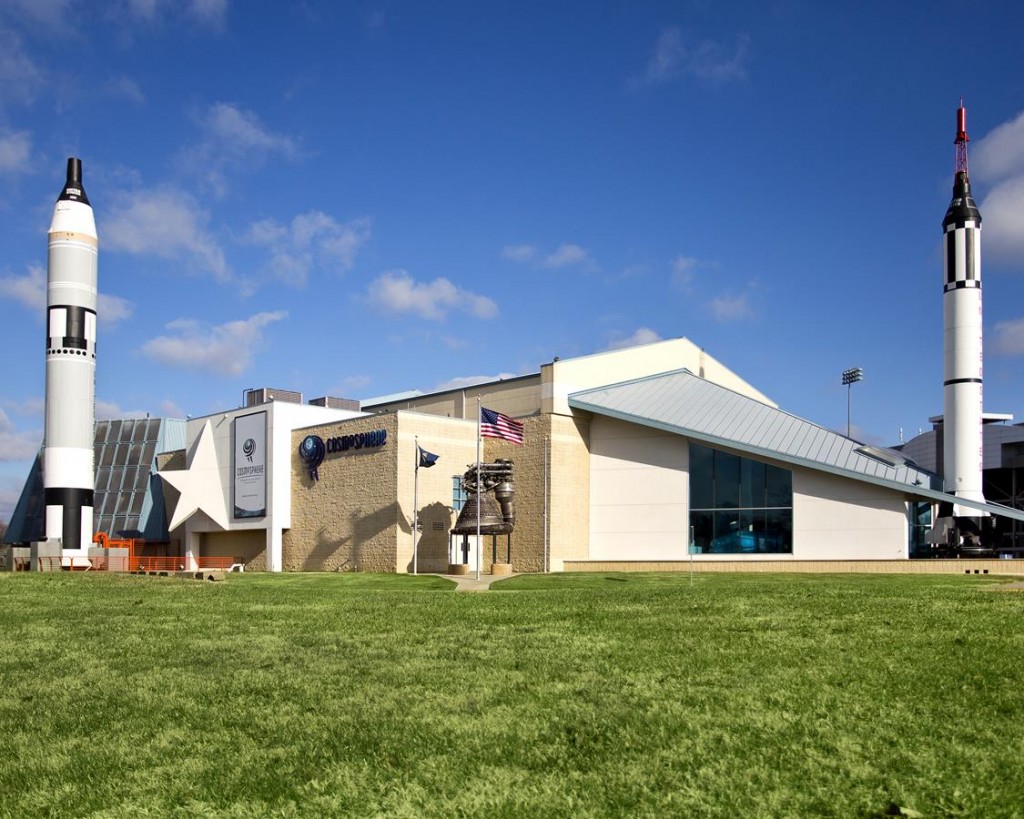 Home to the world's largest collection of U.S. and Soviet space artifacts, the Cosmosphere uses interactive experiences and world-class exhibits — including a Russian Vostok capsule and Apollo 13 command module — to tell the compelling stories behind man's conquest of space. With live demonstrations and a state-of the-art digital dome theater and planetarium, the Cosmosphere experience brings history to life, ignites the imagination and inspires visitors of all ages.
Request Info from the Kansas Cosmosphere and Space Center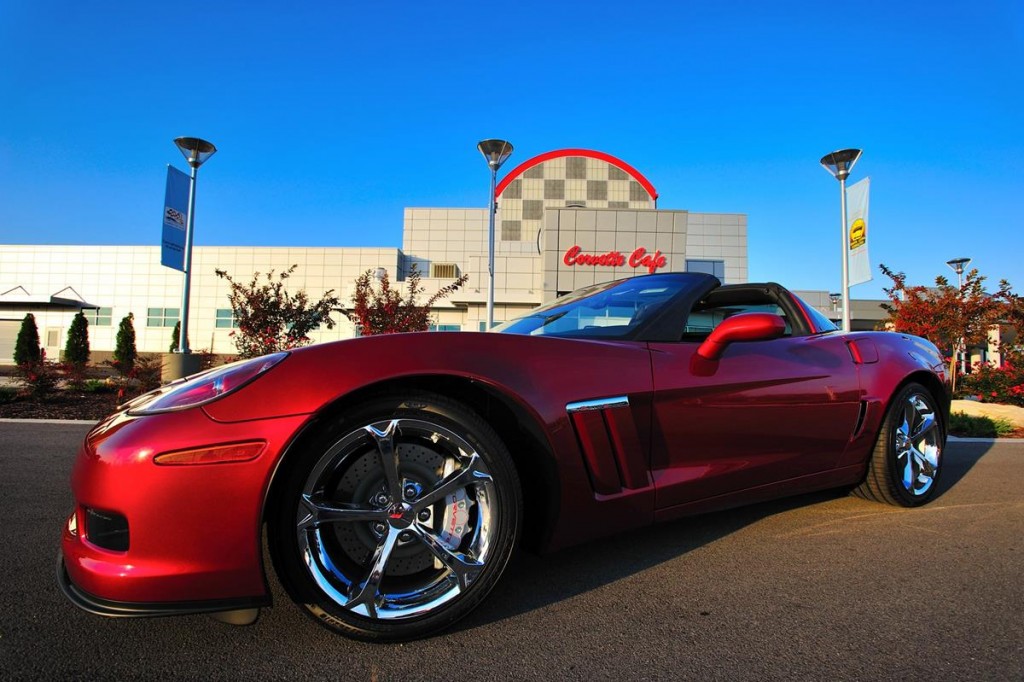 12. The National Corvette Museum, Bowling Green, KY
Dedicated to showing off America's Sports Car, produced only in Bowling Green, Kentucky, this specialty museum features over 80 Corvettes from different times and includes mint classics, unique prototypes and modern designs. Rotating displays and interactive trivia kiosks will make every trip to this museum exclusive. Your group can get the real feel of a Corvette by sitting in a 2015 Stingray and taking a trip to NCM Motorsports Park.
14. Minneapolis Institute of Art, Minneapolis, Minnesota
From Monet to Matisse, Asian to African, ancient artifacts to world-famous pieces, the Minneapolis Institute of Art has something for everyone in your group. Containing over 89,000 works of art that are from six continents and span over 20,000 years, this institute hopes to enrich the community through diversity in art. Decorative Arts, Textiles & Sculptures, Art of Africa and the Americas, and Japanese and Korean Art are just a few of the regular collections.
15. Country Music Hall of Fame and Museum, Nashville, Tennessee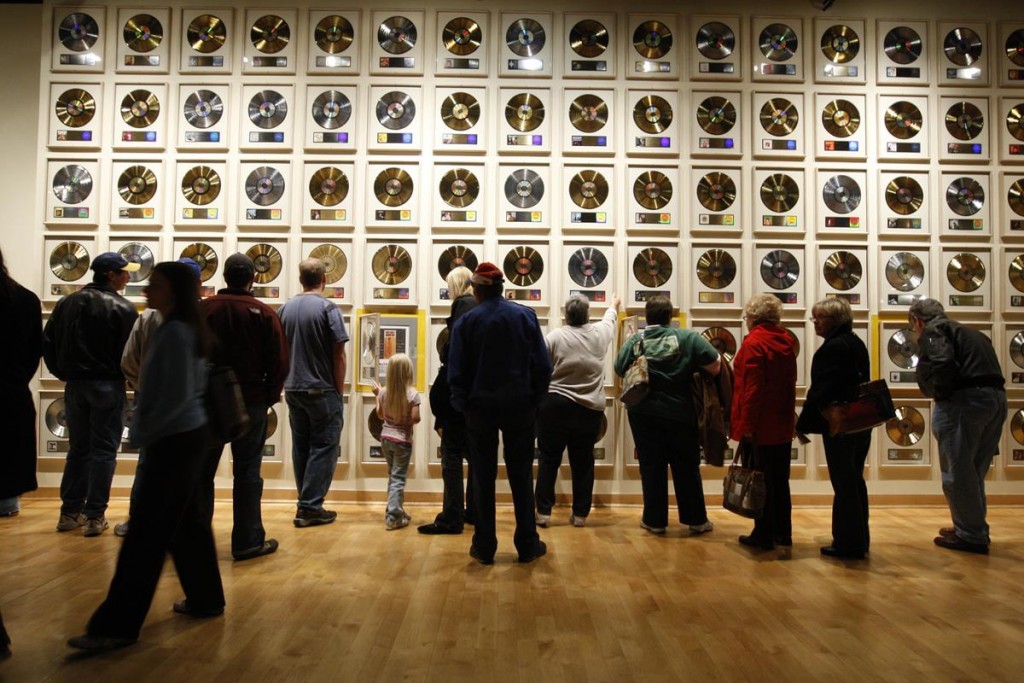 One of the things Nashville is most famous for is country music, and there is no shortage of that at the Country Music Hall of Fame. Your group will be immersed into country music history with Sing Me Back Home: A Journey Through Country Music, the core exhibit, which journeys from the 19th century to today. Songwriter sessions, instrument demonstrations and film screenings will keep your group entertained.
Request Info from the Country Music Hall of Fame
16. The Charles Hosmer Morse Museum of American Art, Winter Park, Florida
Founded in 1942, this museum features art from the late 19th and early 20th centuries. The crowning jewel of this museum is its collection of works by Louis Comfort Tiffany, known for his stained-glass art. Visitors can view his Tiffany Chapel interior from the 1893 World's Columbian Exposition in Chicago, as well as the exhibition showcasing objects from Laurelton Hall, his Long Island estate. Galleries are updated regularly to allow visitors to see more of the permanent collection.
Request Info fromThe Charles Hosmer Morse Museum of American Art
17. Virginia Sports Hall of Fame & Museum, Portsmouth, Virginia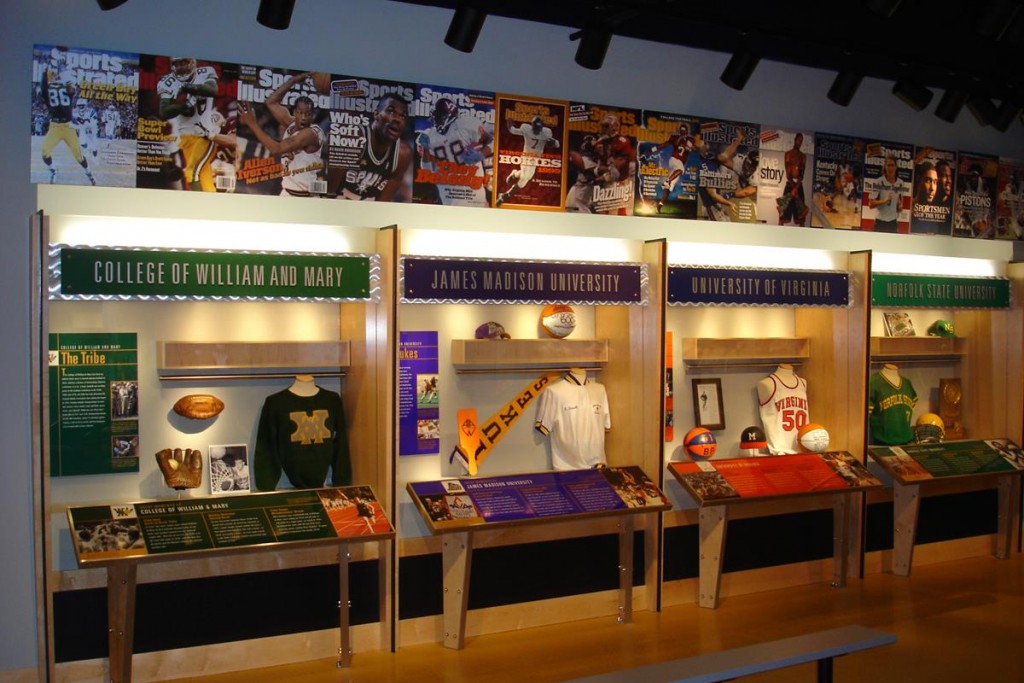 The Virginia Sports Hall of Fame & Museum honors over 350 Virginia athletes, coaches, administrators, educators and journalists who have made a memorable mark in the sports world. The museum has nine exhibits that showcase 20 different sports. Immerse your group in sports history with compelling exhibits like the Hall of Honor, Redskins Skybox Experience, Bon Secours Training Room, Virginia Golf and Paul Sawyer Auto Racing.
Request Info from The Virginia Sports Hall of Fame
18. West Tennessee Delta Heritage Center/Tina Turner Museum, Brownsville, Tennessee
This museum celebrates music of the Delta. Explore Flagg Grove School, the one-room school Tina Turner attended as a child. Step inside the shotgun home of Blues pioneer Sleepy John Estes and experience the Country Blues sound that grew from hard work in the cotton fields. Discover other famous musicians of the region, such as Carl Perkins, Eddy Arnold and Hank Williams Jr.
Request Info from the West Tennessee Delta Heritage Center
19. Jamestown Settlement & Yorktown Victory Center, Williamsburg, Virginia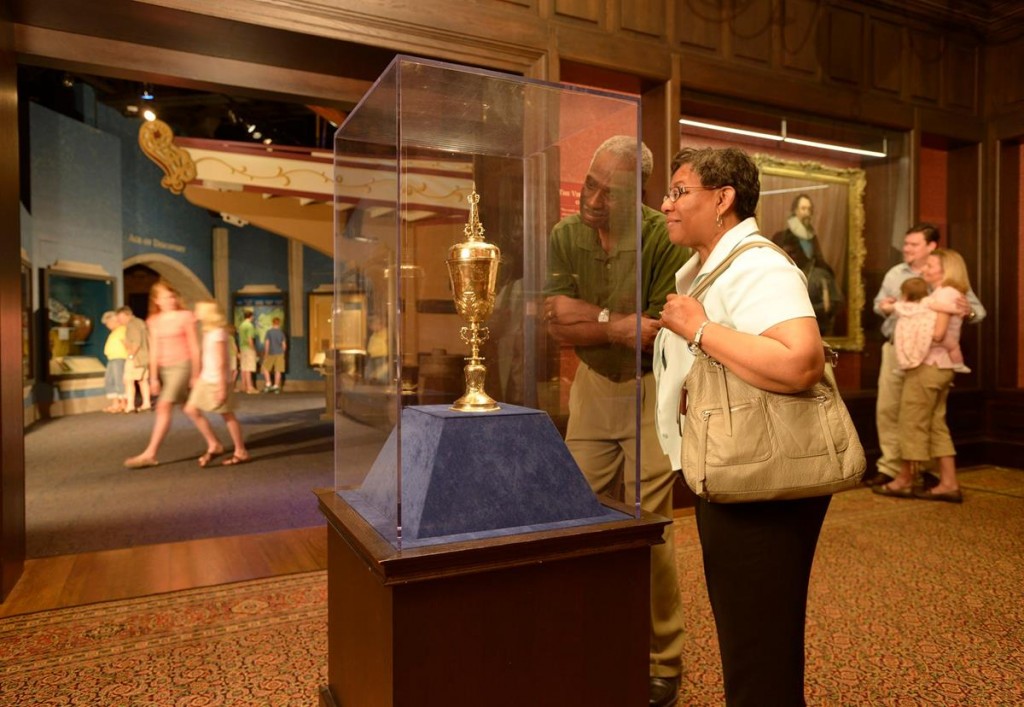 Experience a one-of-a-kind history lesson at two living history museums that tell stories of colonial America. Exhibits at Jamestown allow your group to discover America's first permanent English settlement and the impact of European colonization on Indian culture. Yorktown's current exhibit, Creating Our New Museum, provides an interactive encounter with the permanent galleries that will be unveiled in late 2016 with the museum's transition to the American Revolution Museum at Yorktown.
Request Info from the Jamestown Settlement & Yorktown Victory Center