From cheese fondue and bratwurst to cream puffs and kringle, distinctive foods and dining experiences define group tour itineraries in the Badger State.
Doing Milwaukee, German-style
Served at fairs, festivals, bars and restaurants, bratwurst is ubiquitous in Wisconsin. For a little trip back in time, venture to Milwaukee's Old World Third Street, home of the most famous German restaurant in America and a nationally known sausage shop right across the street. Another landmark on Third: Milwaukee Brat House.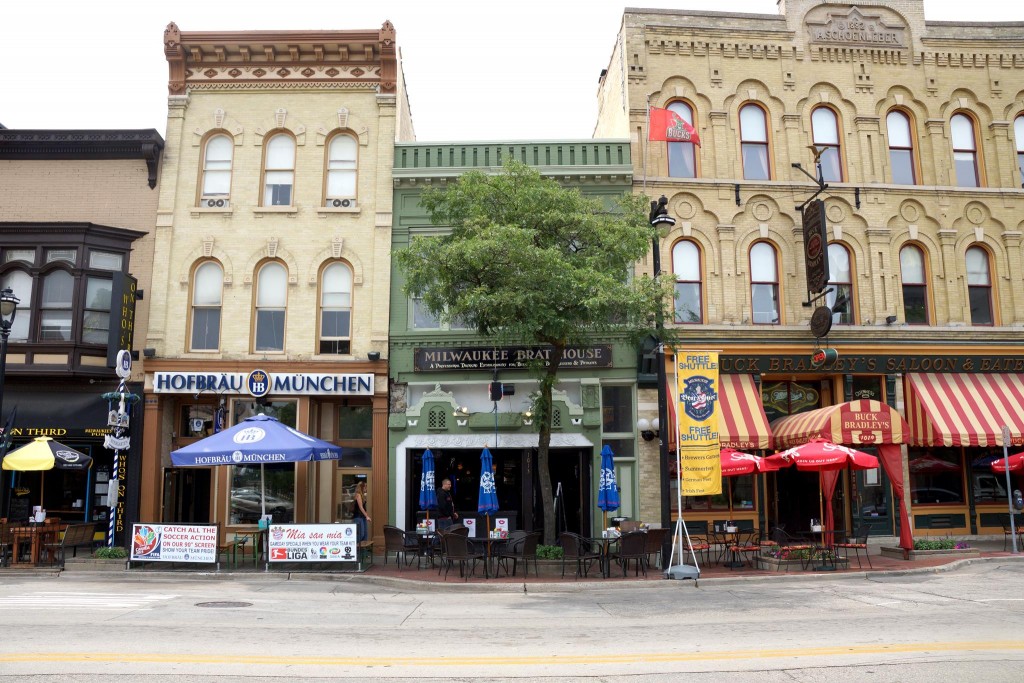 At Mader's, a Milwaukee institution for more than 100 years, you'll dine amid a $3-million collection of art, suits of medieval armor and antiques dating back to the 14th century. Try the Bavarian Platter—a medley of bratwurst, knackwurst and weisswurst, with Kassler rippchen (smoked pork loin) and potato dumpling. Other favorites include wienerschnitzel, sauerbraten and beef goulash. At Milwaukee Brat House, you can pile your brat with sauerkraut and sautéed onions, blue cheese and bacon, giardiniera and buffalo sauce, and other tasty combinations. The brat stuffed with sharp cheddar and jalapeno and topped with sauerkraut is served on a German pretzel roll. Groups can rent the outdoor beer garden.
Usinger's butcher shop, founded by a German immigrant in 1880 and now run by the fourth generation, is worth a visit for its old-time atmosphere. The company makes more than 70 varieties of European-style sausage, many of which you'll find in stores and restaurants throughout Milwaukee and Wisconsin.
[cta id="49457″ vid="0″]