When your group is looking for a snowy escape from the daily grind, Copper Mountain is the place to switch off the stress and turn up the fun.
There are few joys in the world that compare to waking up to a snow day. Since these rare occurrences don't happen on a daily basis, it's your job to create your own snow day. It's time to cash in some vacation time and take some much-needed time away on the slopes. Then the question becomes, "Where do I go?" The answer is Copper Mountain.
Since 1972, Copper has been a winter sports destination for visitors of all skill levels. The naturally divided terrain provides a range of options for all ages and abilities. Beginners can start out on the gentle, sloping runs on the west side of the resort, while the more advanced skiers and riders can rip down the steeper runs on the east side. The real daredevils can head to the bowls, offering wide-open grounds and plenty of fresh powder; or to the terrain parks and pipes, some of the best in Colorado.
Copper Mountain – Slope-to-Slope
Base elevation of 9,712 feet
Summit elevation of 12,313 feet
2,465 acres of skiable terrain
140 trails
21% beginner, 25% intermediate, 36% advanced, 18% expert
Longest run: 1.7 miles
23 lifts
1 high-speed six-person lift
5 high-speed quads
5 triple chairlifts
4 double chairlifts
3 surface lifts
5 conveyor lifts
Group-friendly accommodations at Copper Mountain
When it comes to accommodations, your best bet is staying right next to the mountain. Copper offers three distinct villages, each with unique lodging options. All three villages are within walking distance or just a quick shuttle stop away, so your group can kick back in one village, enjoy a tasty meal in another and participate in some retail therapy in the other.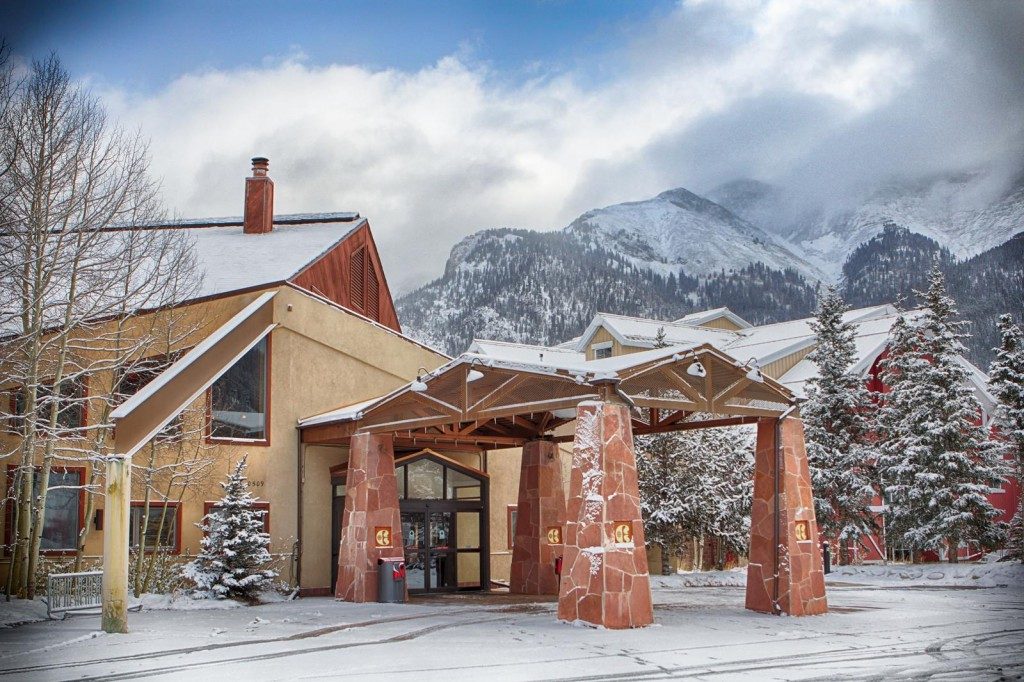 East Village puts your group right near the advanced and intermediate terrain. You can book a handful of hotel rooms in the Wheeler area or rent upscale two-bedroom condos in the Fairway neighborhood. Center Village is where a lot of the action takes place, especially with the buzzing Burning Stones Plaza. Accommodations are available for groups of all sizes, from convenient ski-in/ski-out condos to cozy townhomes. West Village provides a balance of tranquility and excitement. This is the home of Copper's Ski & Ride School and is the perfect place for groups with novice skiers and riders, as it offers easy access to the beginner terrain. Your group will find a number of great lodging options that will fit any budget.
What can groups do off the slope?
Not everyone is a snow bunny, but Copper Mountain offers a number of off-slope activities for those in your group who would prefer not to ski or snowboard. There are shops in the villages at Copper where guests can do some shopping or pick up some new gear for their slope-loving friends. Those who want to do something a little more active can explore snowshoe trails around Copper. Free tours are offered daily, and your group can learn a lot about the mountain from one of the knowledgeable Copper Ambassadors. You can also enjoy ice skating on West Lake every day from 10 a.m.-9 p.m., weather permitting. If groups are looking to relax, they can head over to the athletic club for a massage at the spa or to kick back in the hot tub.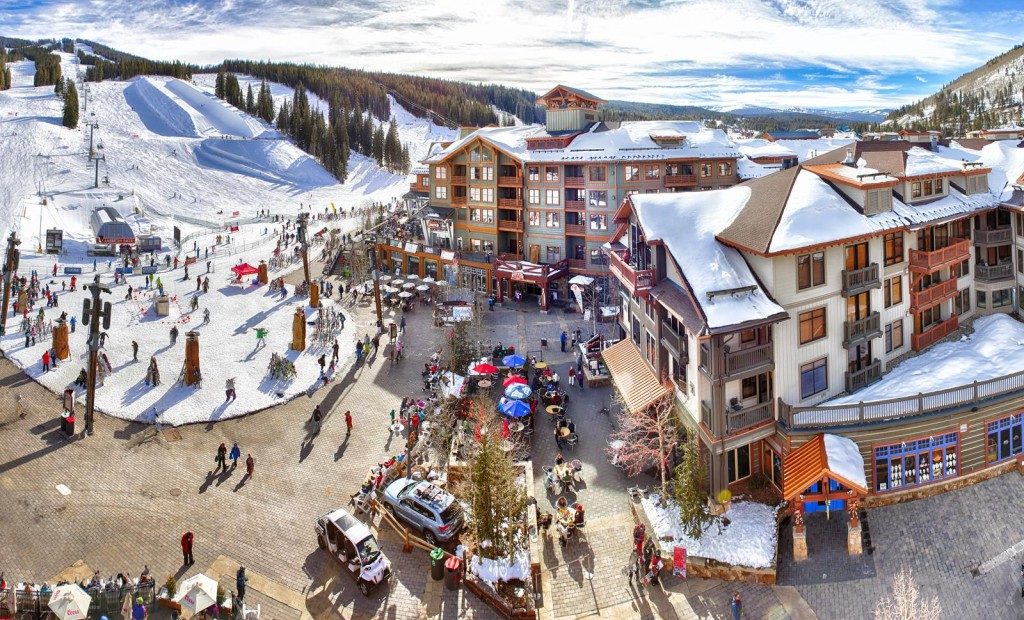 After a long day on the slopes, your group will want to unwind with an après-ski drink and some food. Try Endo's Adrenaline Bar and Grill or the Incline Bar and Grill, both offering happy hour snacks and drinks. For a more substantial meal, head into any one of Copper's villages to find some wonderful group dining options. C.B. Grille offers fresh dishes and a wide selection of wines, while Storm King Lounge serves up trays of fantastic sushi.
The town of Frisco is just a short drive from Copper Mountain, providing delicious dining options, plus unique stores and boutiques for groups to experience. Less than 10 miles away, Frisco sits at the mouth of Ten Mile Creek, and right next to Lake Dillon Reservoir. The historic main street offers an array of dining options and a mix of stores. Your group can visit Frisco's historic park, which includes an 1800s schoolhouse, jail and many old cabins, giving you a glimpse into what this town looked like during the mining days. You have your pick of activities at Frisco Nordic Center and Frisco Adventure Park. You can choose from sledding, tubing, snowshoeing and Nordic skiing. You can even hop on a sleigh ride.
Special Offers for Groups at Copper Mountain
No matter if your group is coming for one day or a whole week, Copper Mountain offers some special options to make your mountain escape even better. Groups can receive special discounted rates on lodging, lift tickets, equipment rentals, lessons and group meals. The Copper sales and service team provides your group with a convenient one-stop shop, where you can make all arrangements with a dedicated sales representative who provides you with personal attention for your group reservation and vacation experience.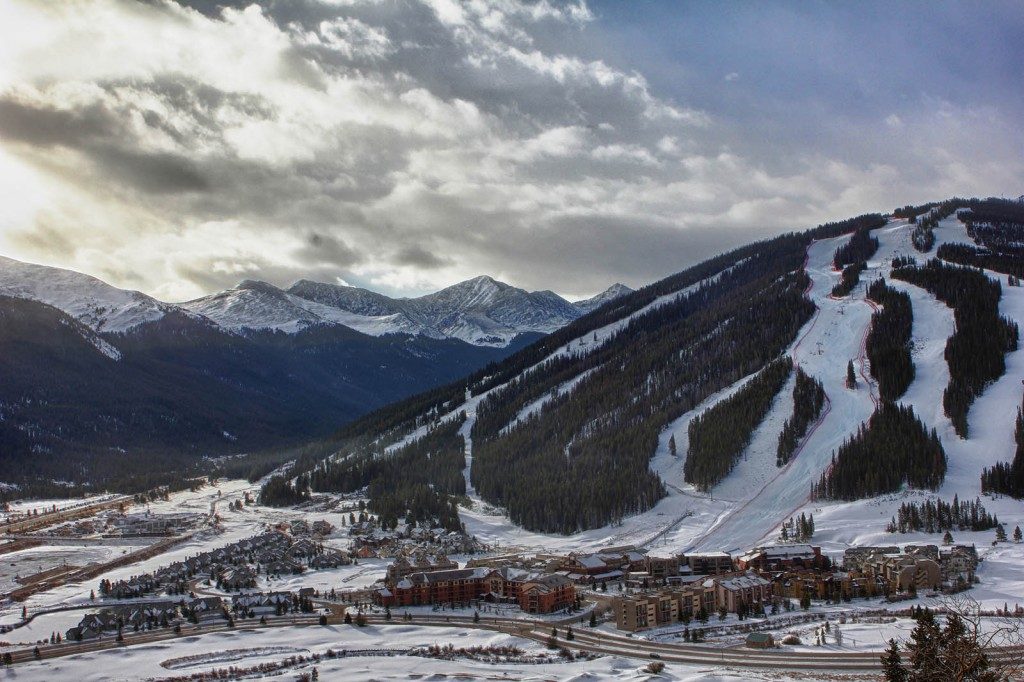 If a winter getaway is calling your name, don't wait for Mother Nature to bring you the storm of the century. Create your own snow day at Copper Mountain and bring as many friends as you want. This is where your crew can explore the slopes, test or improve their skills, and relax après ski with a drink in hand after a long day on the mountain. Copper Mountain is an ideal winter sports escape. Your snow day awaits.
Getting There
Copper Mountain is super easy to reach. Located only 75 miles from Denver and 90 miles from Denver International Airport (DIA), it's a simple drive west on  I-70 and accessible directly from the highway. If your group is flying into DIA, you can rent a vehicle or take a number of shuttles directly to the resort.