Group-friendly lodges in West Virginia, Georgia and Arkansas offer fine amenities in gorgeous locations
Gone are the days when staying in a state park meant rustic cabins and campsites. While going rugged is still the preferred choice of many, today's group travelers are experiencing great levels of comfort at state park lodges. Here we profile three of the best.
Canaan Valley Resort and Conference Center
Davis, West Virginia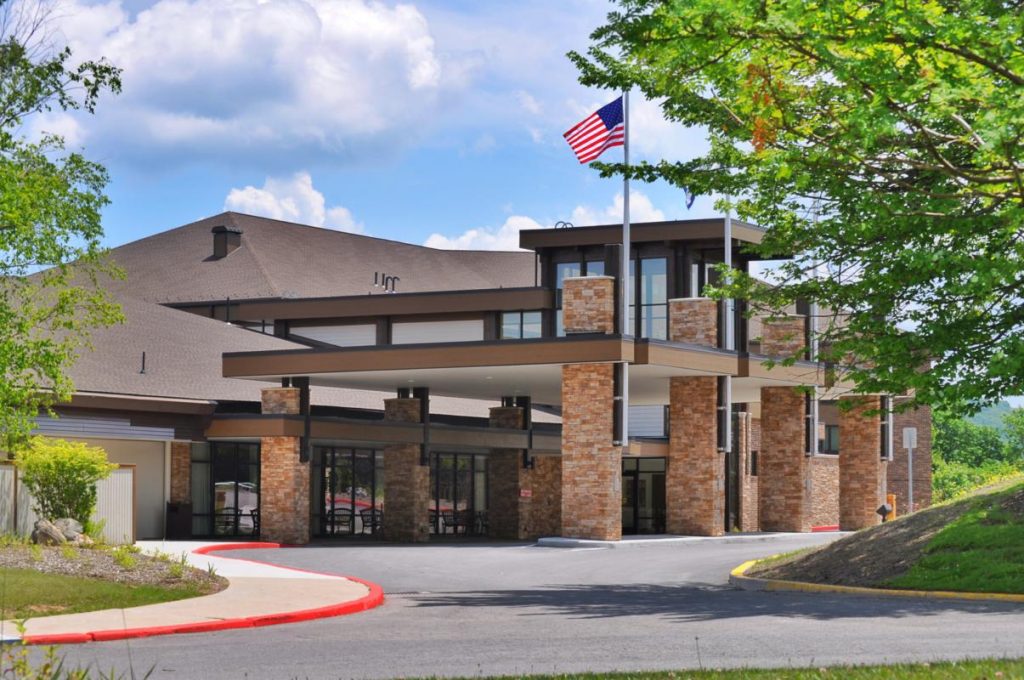 Located just a few hours from Pittsburgh and less than four hours from anywhere in the Baltimore/Washington/Richmond corridor, Canaan Valley Resort is certainly convenient. However, it's the combination of scenic beauty, abundant activities and sterling accommodations that are the real draw.
The spring, summer and fall months provide all the outdoor experiences you would expect. There are an outdoor pool, golf course, sporting clays, scenic chairlift, hiking, biking, climbing wall and geocaching. In the winter months, enjoy skiing and snowboarding, tubing, ice skating, and cross-country skiing and snowshoeing.
The Lodge features 160 luxurious guest rooms and suites. Each includes complimentary, high-speed internet; 37-inch flat-screen television; refrigerator; microwave; coffee pot; bathrooms with granite countertops; hair dryer; and iron and ironing board. One bedroom suites feature separate living and sleeping rooms, fireplace and balcony.
Although the great outdoors awaits you, there are options not far from your room. Refresh your mind and body at The Spa at Canaan. Nearby, The Beech Club Pool & Fitness features an indoor heated pool, whirlpool spa, and sauna and fitness room.
The Hickory Dining Room, with a fireplace in the center of the room and a glass-wall side featuring panoramic views of the valley, serves breakfast, lunch and dinner. Its staff can develop a group menu and accommodate any food-allergy precautions. The nearby Laurel Lounge offers a full bar with appetizers and live entertainment. Seasons Cafe provides lighter fare with a full menu of healthy options. Skiers satisfy their cravings at two popular ski area-dining options. The Bear Paw Food Court provides cafeteria-style favorites from burgers and hot dogs to soups and sandwiches. The Quenchers Pub fills the bill with sandwiches, snacks and a full-service bar.
Off the property, there's plenty more outdoor adventure waiting for groups. Scenic Blackwater Falls is one of West Virginia's most photographed sites. Seneca Caverns and Seneca Rocks invite visitors to explore above and below the earth's surface. Unique plant life, scenic overlooks and hiking trails are found at Dolly Sods Wilderness Area. Bring a picnic lunch.
More options can be found in Elkins at the Gandy Dancer Dinner Theater, American Music Theater and museums. There's no better way to discover the beauty of West Virginia than the nearby Cass Scenic Railroad, Durbin & Greenbrier Railroad or Potomac Eagle Scenic Railroad. (randolphcountywv.com)
---
December 2017 Digital Edition Sponsored By:
Unicoi State Park and Lodge
Helen, Georgia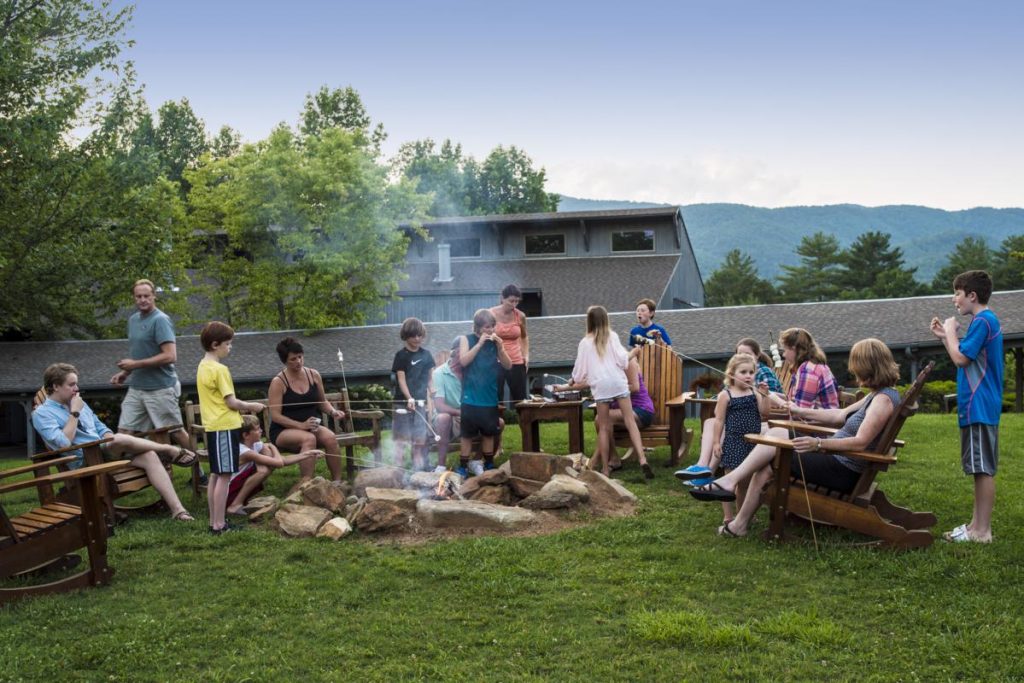 Situated near the charming, Bavarianstyle village of Helen in the North Georgia mountains, Unicoi State Park and Lodge is perfect for reunions, weddings and groups of all types. Only 1½ hours from Atlanta and you'll be surrounded by the expansiveness and beauty of this Georgia state park.
Regardless of the level of adventure experience you're seeking, there's sure to be something that fits your group's interests. The Archery & Air Gun Range is a targetshooting facility and ADA-accessible. The GPS Scavenger Hunt sharpens your navigation and exploration skills. Unicoi Lake is perfect for paddleboarding and kayak fishing. Other recreation options include mountain biking, zip lines and a beginners fly fishing class. In the evening gather around the campfire for s'mores and storytelling.
The array of lodging options includes 100 stylish rooms in the Lodge, each with Wi-Fi and all the expected amenities. The iconic Barrel cabins and the Deluxe Cabins next to Unicoi Lake are favorites of reunion groups, while 82 campsites and 51 RV sites offer a choice of scenery.
The focal point of the Lodge is the Unicoi Restaurant. Featuring classic Southern and American dishes, the chef takes advantage of locally produced, fresh ingredients. A specialty is mountain trout. The breakfast, lunch and dinner buffets are popular with guests and locals alike. The restaurant's fireplace and tall ceilings with wood rafters create an inviting ambience. For great sandwiches, craft beers and specialty drinks, Smith Creek Tavern is the preferred stop. Pick up a snack at the Unicoi Adventure Gift Shop before venturing out for the day.
Although there are plenty of reasons to never leave Unicoi State Park, you may have the urge to explore the surrounding area's historical sites and cultural events and festivals. A great place to begin is the spectacular double waterfall at Anna Ruby Falls in the adjacent Chattahoochee National Forest. Nearby Helen is Georgia's third most visited destination. Tube through the center of downtown on the Chattahoochee River, or have fun shopping at the area's shops and boutiques. From outstanding wineries to Oktoberfest to a working mill and general store, there's plenty to see in and around Helen. (helenga.org)
The Lodge at Mount Magazine State Park
Paris, Arkansas
From the highest point in Arkansas, do not be surprised when you draw back your room's drapes and see a cloud float by. Reunions, motorcoach tours, weddings, and meetings and conferences all like Mount Magazine State Park, located 40 miles from Interstate 40 and less than two hours from Little Rock.
The park's Visitor Center is the place to begin your escapade. It features exhibits covering everything from the park's history and geology to its flora and fauna. Daily audiovisual programs and wildlife viewing from an observation area enhance the visitor experience. Most of the park's guided walks, workshops, and history and wildlife programs begin here.
The surrounding terrain provides the setting for numerous outdoor adventure activities. Hiking, backpacking, mountain biking and horse trails beckon with endless opportunities to view scenic beauty, native plants and wildflowers. There are also easily walked trails of two miles or less within Mount Magazine State Park. For a unique group experience, consider volunteering for a project that maintains one of the many trails. A park interpreter would be delighted to assist groups interested in a volunteer project.
For the more adventuresome, consider hang gliding or rock climbing/rappelling. If four wheels are more your style, there are guided ATV trail rides that include an all-terrain vehicle, operation training and safety accessories. For hi-tech treasure seekers, geocaching has become one of the most popular activities at all Arkansas state parks.
With its majestic natural setting, modern but rustic lobby and full-amenity guest rooms, The Lodge at Mount Magazine is one of Arkansas' finest. The views are spectacular as visitors overlook the Petit Jean River Valley and Blue Mountain Lake. Views of the valley from The Lodge's 60 guest rooms border on breathtaking. Forty-three of the rooms offer balconies and 17 include a spa tub. A large indoor guest pool with lap lanes and a hot tub are adjacent to the fitness center.
At the Skycrest Restaurant you'll be dining above the clouds. The 1930s-style restaurant, with its tall timber and two-story fireplace, was named after the original hotel that sat on the site. The dinner menu features Southern favorites like BBQ brisket, catfish and chicken-fried steak, plus steaks, pork loin, seafood and pasta. The breakfast and lunch menus are equally tasty with entrees sure to please even the most challenging palate. Private banquet facilities and menus are available. The nearby Pavilion is ideal for group picnics. Its open sides provide enjoyment of the outside and protection from poor weather.
Located at the base of Mount Magazine, Paris (population 3,700) is a rural delight. The historic downtown is thriving with antique shops, boutiques, restaurants and the original Warren's Shoe store. Check out the photo op at the 25-foot Eiffel Tower with its seven-foot water fountain base. A day trip to Little Rock can be filled with art and culture, history and museums, shopping, craft breweries, wineries and distilleries. There are more than a dozen free things to do in Little Rock. (littlerock.com)