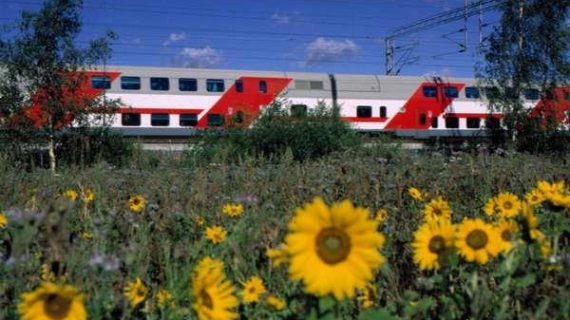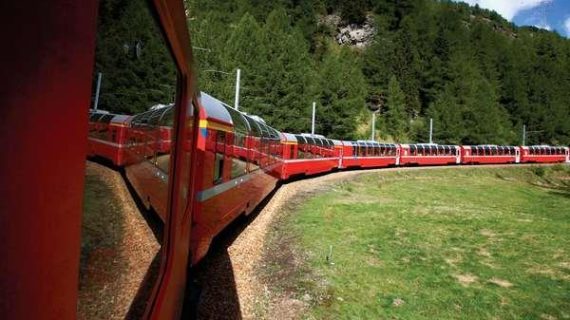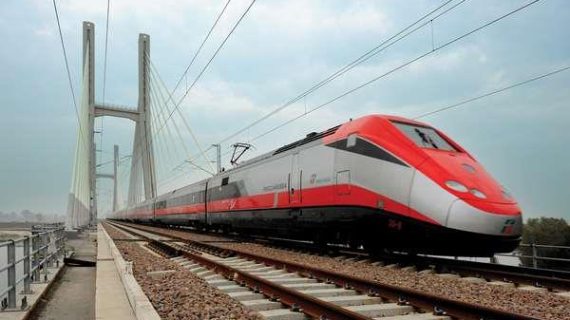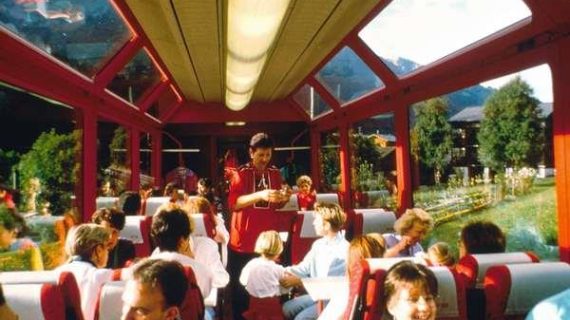 Europe has spent wisely and often on their track, roadbed, station facilities, passenger cars and locomotives. As an example, in 2013, Germany's ICE trains will be replaced by new 407 trainsets, the newest configuration of these high-speed 21st century trains.
Book 10 + Get 1 Free = 11 Happy Travelers!
For every booking your group makes of 10 Eurail Select or Global Passes, 10 France Rail Passes, or 10 France train tickets, they'll get the 11th one for free. That's at least 11 happy travelers, no matter where they're going. Click here for terms.
To the leisure group travel industry, this means that Europe's trains will become faster, smoother and more advanced in the years ahead. They already provide some of the fastest, most comfortable and punctual transportation in the world.
Rail Europe is the leading distributor of rail products in North America, with a track record of more than 75 years. Groups will find it easy to book tickets, car space and seat reservations, and special deals. Customizable services are available from Rail Europe's Group Department, which can manage groups ranging in size from 10 to 700. The company combines maps, schedules and fares of more than 50 different train companies across Europe, creating a one-stop shop for the North American travel group.
Rail Travel: The Best Choice
As a travel writer, I've been to Europe 25 times, and I've always traveled by rail. Even if I want to travel into the "backcountry," like the lesser-known parts of the German or Swiss Alps, or second-tier cities, trains get the nod. There are several reasons for this:
Europe's trains get me directly to the main historical/business centers of the major cities.
Trains get me there nearly always on time.
They get me there quickly—more so than driving a car or taking a bus.
I travel in comfort, and snacks and/or meals are almost always available on the train—some first-class train tickets also include meals served at your seat (e.g. Eurostar).
To get to the backcountry, I just hop a regional or branch line train, which usually gets me where I want to go. I don't have to pull out three roadmaps, waste precious time losing my way or ask for directions. The rails are the train's reliable GPS.
For groups touring Europe, trains can accommodate hundreds of passengers, they are safe and swift, and they provide much greater comfort than a car, bus or airplane. On a train you can play cards, have a meal or a drink, read a newspaper, see the passing sights or sleep, all in relative comfort and spaciousness. The time on a train is your own, and with the smooth ride that trains offer, noise is a non-factor. Europe's trains are designed for speed, capacity and comfort.
Major Train Routes
So where would you like to go and what would you like to see by train? Travelers come to Europe to experience the romance and Old World charm of a continent rich in history, diverse in culture and majestic in landscape. With a Rail Europe pass, groups can enjoy lunch in London and an afternoon snack in Belgium, just an hour and 55 minutes away. London to Disneyland Paris is just two hours and 15 minutes away. Spain's high-speed, high-tech AVE connects Madrid with its newest destination, Valencia, in just one hour and 38 minutes.
Some of Europe's trains travel upwards of 200 mph. Connections are another great reason to travel by train in Europe, and train schedules are designed to allow passengers to make quick transfers. While some connections leave only minutes between the arrival of one train and the departure of another train, I've always caught every train. You will know in advance the exact train times before you leave home, and how much time you have to make each connection.
Here are some of the more popular trains:
Thalys
The high-speed Thalys train provides direct links to 17 cities including Paris, Brussels, Amsterdam and Cologne with more than 50 roundtrips a day. It can take you from Paris to Brussels in less than 90 minutes.
TGV
You've likely heard of this premier train. France enjoys one of the most modern, extensive, high-speed rail networks in the world. France's high-speed TGV (Train à Grande Vitesse) trains offer exemplary service, connecting Paris to more than 200 French cities. Reservations can be requested within 90 days of travel.
ICE
Passengers on these sleek Inter City Express trains enjoy speedy journeys to all major German cities including Frankfurt, Hamburg, Stuttgart, Munich, Cologne and Berlin, in addition to connecting services to Switzerland, Austria, Belgium, France and the Netherlands. I love to see an ICE train come into the station because I know my trip will be fast and comfortable.
Le Frecce
These high-speed trains give you more to savor throughout Italy. Travelers relax aboard spacious, elegant trains as they enjoy the stunning scenery.
Italo
Travelers aboard Italo, the new high-speed Italian train, can enjoy non-stop service at speeds of up to 223 mph. Currently, with 12 stations planned on two lines reaching from Turin and Venice down to Salerno, the network offers active service from Milan to Naples, with intermediate stops in Bologna, Florence and Rome. Additional routes are scheduled to open by the end of 2012.
SJ High-Speed
This tilting train travels at up to 125 mph on major routes in Scandinavia. You can take it from Stockholm to Copenhagen, Göteborg, Malmö, Sundsvall and Oslo. Or from Göteborg to Malmö and Copenhagen. You'll enjoy the magnificence of nature passing outside, pristine mountain views and alpine fields impossible to appreciate from airplanes or the driver's seat.
Glacier Express
This truly remarkable train is the ideal way to travel from the eastern to the western Swiss Alps. The 7½-hour journey begins either in St. Moritz, Chur or Davos (summer only) and takes passengers—including groups large and small— to Zermatt (or vice versa). Along the way, venture across steep mountain passes and impressive viaducts. The Glacier Express travels through 91 tunnels and crosses 291 bridges.
Eurostar
Since 1994 Eurostar high-speed trains have been redefining travel between Britain and the Continent. The best way to travel between the heart of London and Paris or Brussels, the Eurostar carries more travelers between its destinations than all airlines combined. And that's not surprising, considering Eurostar's city center terminals, record-breaking travel times, choice of frequent departures and comfortable classes of service.
The magic begins even before your journey. Eurostar's state-of the-art London terminal, St. Pancras International Station, is a destination in itself and considered one of the most romantic places to meet, drink and dine in London. Eurostar trains reach top speeds of up to 186 mph, keeping journey times at about two hours, thanks to the engineering marvel of the Channel Tunnel. The Eurostar transports passengers to Europe's favorite cities and ensures they arrive at their destination relaxed, restored and ready to go.
Chocolate Train
Do you like chocolate? Who doesn't? Beautiful scenery and tasty, world-famous chocolate make for an unforgettable experience as you travel on the Swiss Chocolate Train. Trips begin in Montreux on the Swiss Riviera and then take passengers to Gruyeres, home of the renowned Gruyeres cheese. While there, you'll visit a cheese-making factory and go to Gruyeres Castle. Then comes some free time to explore and have lunch on your own before proceeding to Broc, where you'll visit the Cailler-Nestle chocolate factory and nosh on delectable chocolate treats. Choose to travel in old-fashioned elegance by train in a vintage Pullman "Belle Epoque" carriage, or go ultramodern in a sleek panoramic car with over-sized windows. Other scenic trains in Switzerland include the Bernina Express, Golden Pass Line and Wilhelm Tell Express.
On Europe's trains, unlike flying, there's no hours-long security check, no baggage limitation and no hidden fees. More importantly, there's none of the stay-in-your-seat, 30,000-foot-high view of whatever is down there. Even the most basic, second-class train accommodations are roomier and more comfortable than any coach seat on a plane. And most trains are air-conditioned and non-smoking, with plenty of space to store luggage.
With more Wi-Fi, on-board power outlets, bar-buffet cars and creature comforts, Europe's trains and Rail Europe are in the forefront of rail travel. All your group needs is a ticket. All aboard!
Booking Train Travel
Rail Europe, Inc. offers a wide range of rail passes including the Eurail Pass and city-to-city train tickets. Many high-speed train tickets are now available as convenient e-tickets.
For more information, request information from Rail Europe Here.
—By Don Heimburger