I analyze copious amounts of data in an effort to gauge how the travel industry at-large is influencing our readers. Hotel group occupancy trends and airline profits are robust and destination arrival statistics are causing popular European destinations to tap the breaks on tourism.
While the data above paints a picture of current traveler intentions, I also look at the meteoric rise in home sharing, the sign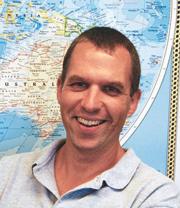 ificant spike in new tour and activity companies and downsizing of buses – all of which paint a clear picture that the group travel sector is getting smaller. Note I said smaller, not shrinking. While the group industry is growing in volume, group sizes are getting noticeably smaller.
You can see it in the policies of our largest tour companies where brands like Globus and Mayflower allow as few as six passengers to qualify as a group. You hear directly from sales executives like Barbara Norton from Goway whose group department of twenty-two handles thousands of pied pipers and their travelers. In an interview on page 11, Barbara states, "A lot of our customized groups fall into the 10-to-15-passenger range."
Still, some of us live in an alternate universe. A tour company executive I spoke with recently scoffed at the small group trend, stating they were more difficult to operate and that profits weren't nearly that of a 55-passenger group. Both these statements might be true, but neither of them accurately portrays what consumers are telling us they want.
Is small group travel a trend?
While some of us long for the days where four dozen strangers had no trouble hopping on a 10-day bus tour to Florida, today's industry is more likely to see 20 friends and family creating their own custom itinerary to the same destination, shaving a few days off and adding customization that suits their particular interest. This is the electricity that's charging our sector. Indeed, small group travel is no longer a trend.
Small groups are special because built within them are unique opportunities that aren't typically possible for individuals or large packs.
The best type of small group excursions are led by passionate individuals who care deeply about the subject matter. Take that into consideration as you're looking for new markets. Perhaps you have an affinity or hidden passion you'd like to explore further? It can be the basis of an entirely new trajectory for you and your business.
Certainly, large and small groups can coexist in this space, but big opportunities lie in small groups.
Happy Traveling,
Jeff Gayduk, Publisher