Leave room in your suitcase for cheese, maple syrup, artwork and teddy bears
Souvenirs remind us of the wonderful experiences we have when we travel and the discoveries we made, especially when they're handicrafts and traditional foods made by local artisans. The charming Main Streets and country lanes of Vermont and New Hampshire are lined with independently owned boutiques and old-fashioned country stores filled with unique treasures for travelers to take home. Plan your itinerary to include plenty of shopping opportunities so your guests can find that special reminder of the trip they'll treasure forever.
---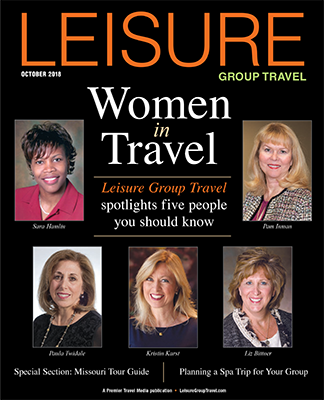 ---
Vermont
There are great shopping options in all the larger towns in Vermont. Manchester is known for its more than 40 outlet stores, offering modern bargains in restored buildings; there are also plenty of shops featuring made-in- Vermont goods, like Above All Vermont.
Burlington's Church Street Marketplace features a historic setting with four pedestrian-only blocks with a mix of boutiques, restaurants and street entertainment; side streets offer opportunities for wandering and finding treasures. Woodstock is known for unique gift shops, including Gallery on the Green, which highlights New England artists, and F.H. Gillingham & Sons, a general store opened back in 1886 where shopping is a nostalgic experience. Keep an eye out for galleries filled with works by local artists and Vermont's most famous flavors—maple syrup and cheese.
MAPLE SYRUP
Maple syrup may be Vermont's best-known product, and no wonder: the state's 1,500 sugarhouses produce nearly half of the country's maple syrup. Time your visit to the springtime Vermont Maple Festival in St. Albans or stop by a sugarhouse like Sugarbush Cheese & Maple Farm in Woodstock to learn how the sap is collected and turned into syrup, sugar and candy.
CHEESE
Vermont is also famous for its dairy products. You can visit Ben & Jerry's Ice Cream Factory in Waterbury for a tour to see how they make their delicious product, but it's hard to bring ice cream home in a suitcase. Vermont's many cheese products are a more transportable way to bring Vermont's delicious dairy home with you. You can follow the Vermont Cheese Trail to discover more than 150 varieties of locally made cheese. Stop in the Cabot Cheese Visitors Center for tastings or watch how cheddar is made at Grafton Village Cheese in Brattleboro.
TEDDY BEARS
Your Vermont memories are huggable when you bring home a teddy bear! Stop into the Vermont Teddy Bear Factory in Shelburne to shop, create your own bear or watch craftsmen making each bear by hand.
HARDWOOD FURNITURE
The forests covering the slopes of Vermont are a tremendous source of quality wood, and Vermont's been making furniture for more than 200 years. The more than 2,500 furniture makers in the state make it the fine furniture capital of the country. The Copeland Furniture Company Store is just a mile from the factory in Bradford.
MARBLE AND GRANITE
New Hampshire is the Granite State, but you'll also find plenty of high-quality marble and granite work in Vermont. Follow the Vermont Marble Trail to admire public art, monuments and even sidewalks constructed of marble. The gift shop at the Vermont Marble Museum in Proctor has a selection of marble home products, jewelry and unique mementos.
New Hampshire
Explore the streets of small towns and stumble into small shops brimming with New Hampshire-made art, jewelry, clothing and other special items. Portsmouth's downtown streets offer great strolling and historic buildings filled with independent retailers. Antique lovers can head to Antique Alley in the Merrimack Valley, where there are more than 500 dealers. There's another big selection of heirlooms and souvenirs at the New Hampshire Antique Co-Op in Milford. Or enjoy the many bargains in New Hampshire's outlet stores, made even better by tax-free shopping. There are too many deals to count at Merrimack Premium Outlets, with over 100 high-end stores offering deep discounts.
MAPLE SYRUP
Vermont may get all the maple syrup press, but New Hampshire's another large producer of maple products, and some will tell you theirs is even better. Take a tour of the sugarhouse at Parker's Maple Barn in Mason during the sugaring season to watch syrup made over a wood fire. Visit Folsom Sugar House in Chester for a wide variety of maple products, including syrup, popcorn, barbecue sauce and mustard.
WOODWORK
Frye's Measure Mill in Wilton is the last water-powered mill operating in the United States. Take a mill tour and browse the gift shop for handmade boxes and other folk art. You'll find wood art, toys and miniature furniture at Lorpos Crafts in Franklin.
NEW ENGLAND ARTWORK
Find artistic treasures from New England's best artists in Concord's Marketplace New England store. The hand-made products include jewelry, soap, toys, pottery and fashion accessories. Exeter Fine Crafts in Exeter is another gallery featuring the artistic creations of New Hampshire's artisans.
CHOCOLATE
Indulge your sweet tooth with a souvenir from one of New Hampshire's chocolatiers and candy makers. Sanborn's Fine Candies makes sweet treats in the back of its shop in Plaistow. Step into Granite State Candy Shoppe in Concord or Manchester, where some chocolates are made in the same kettles used when the business was founded back in 1927.